Over 3,500km away from Jakarta, we ventured by propeller plane deep into the Baliem Valley of Papua to experience tribal life with the remote Dani & Lani people. To be clear, this was one of the exotic locations and adventures we've always dreamt of experiencing, and our weeklong journey did not disappoint! Despite the near-stone-aged lifestyle and relative discomforts, the friendly and welcoming people we met in Saroba and Akima villages radiated a very familiar sense of family and culture that made us feel right at home (at least as much as possible!).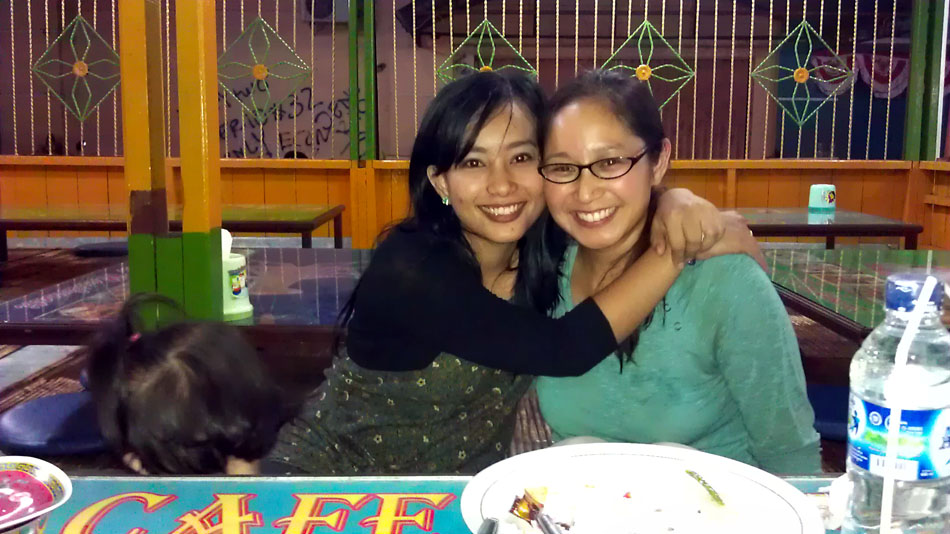 While preparing for our journey into the bush, we met a great friend in the province capital of Jayapura. Thanks so much for all your help Stevy! We had a wonderful time meeting your family!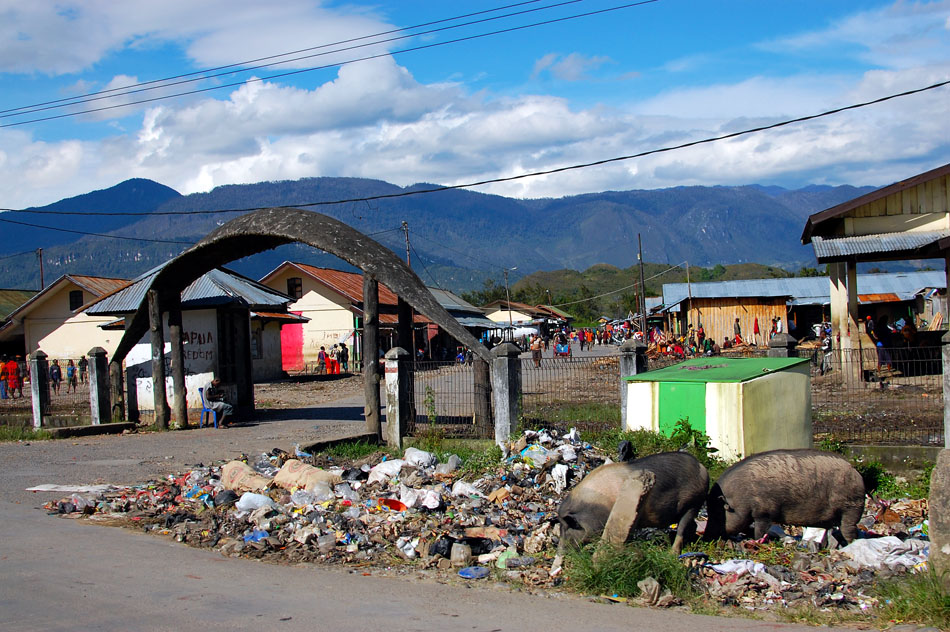 Entrance to the main market in Wamena, the nearest town with an airport–and launching point into the tribal villages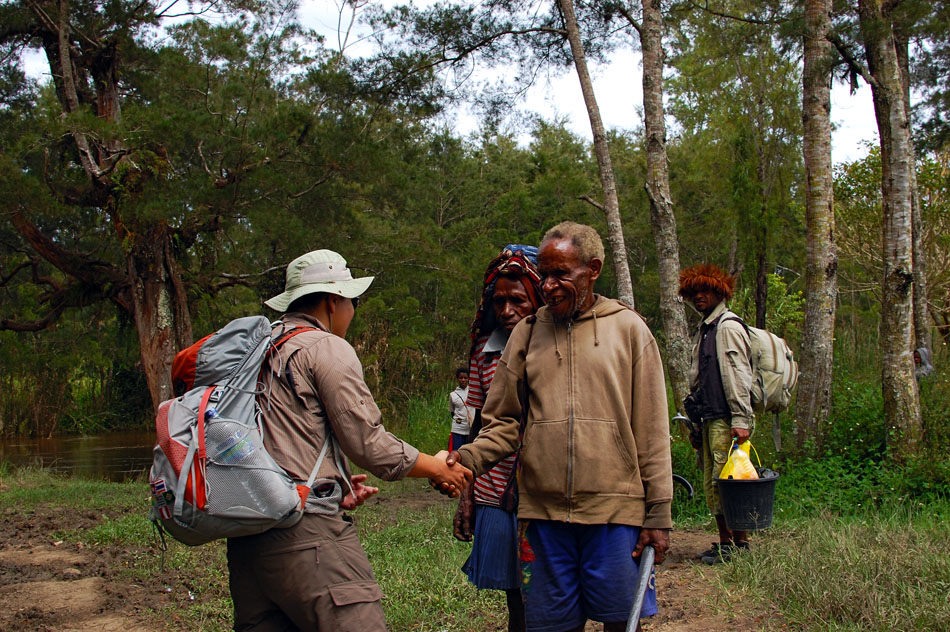 Kevin practicing his newly-learned Dani greetings on a village elder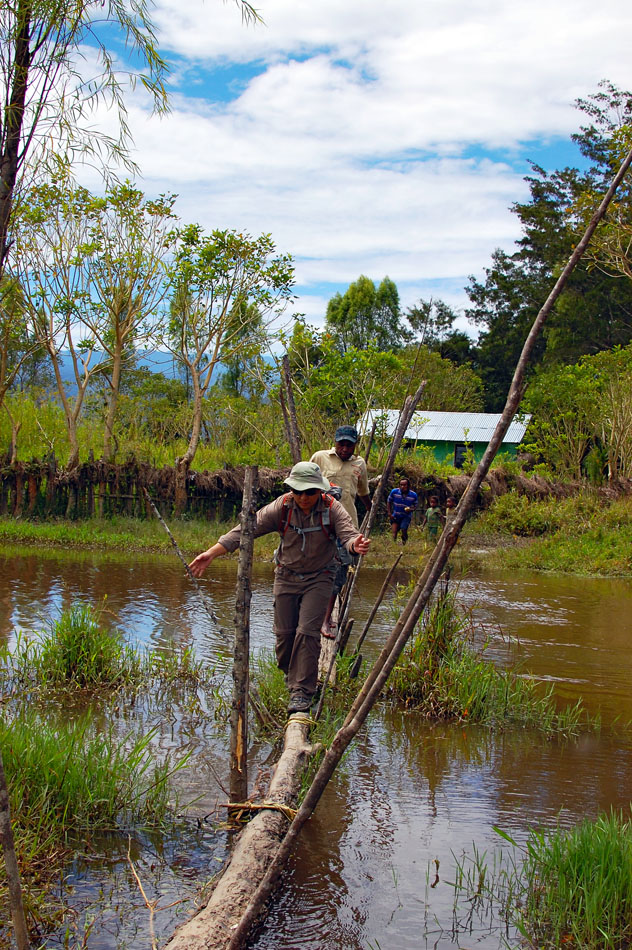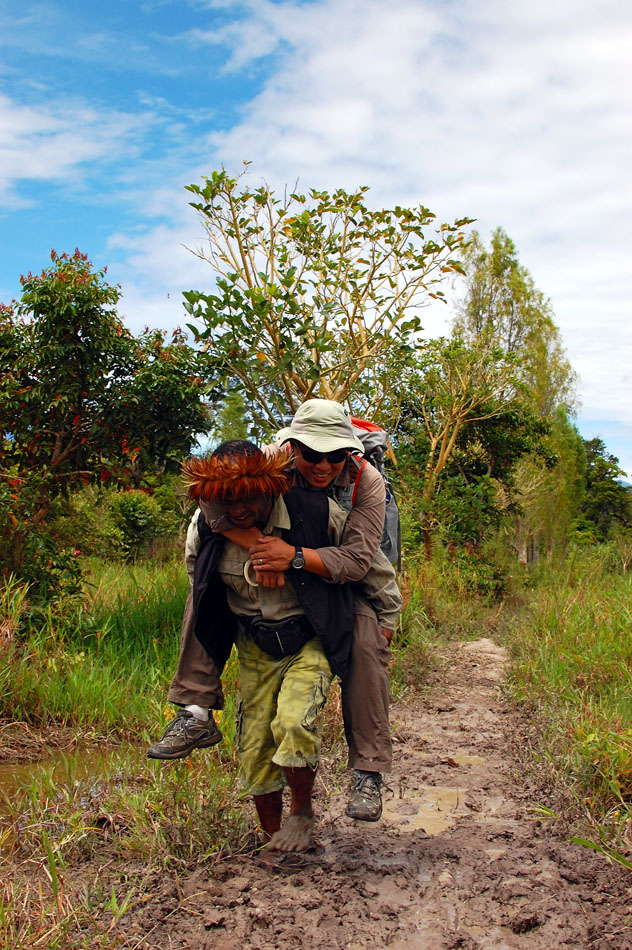 Our porter insisted that he carry us over mud traps!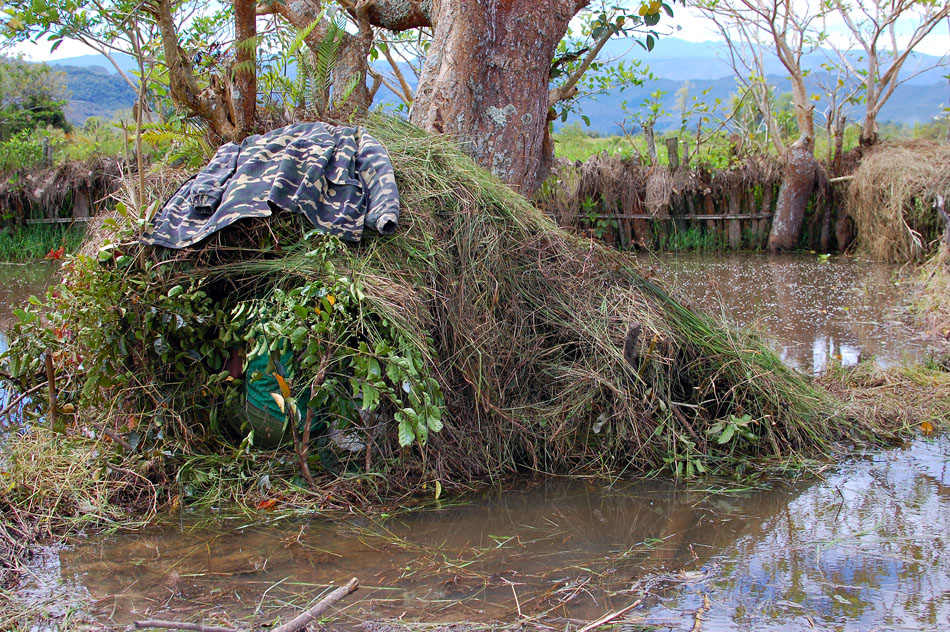 A typical fishing hut trap, where a tribesman waits inside a grass hut for the tides to change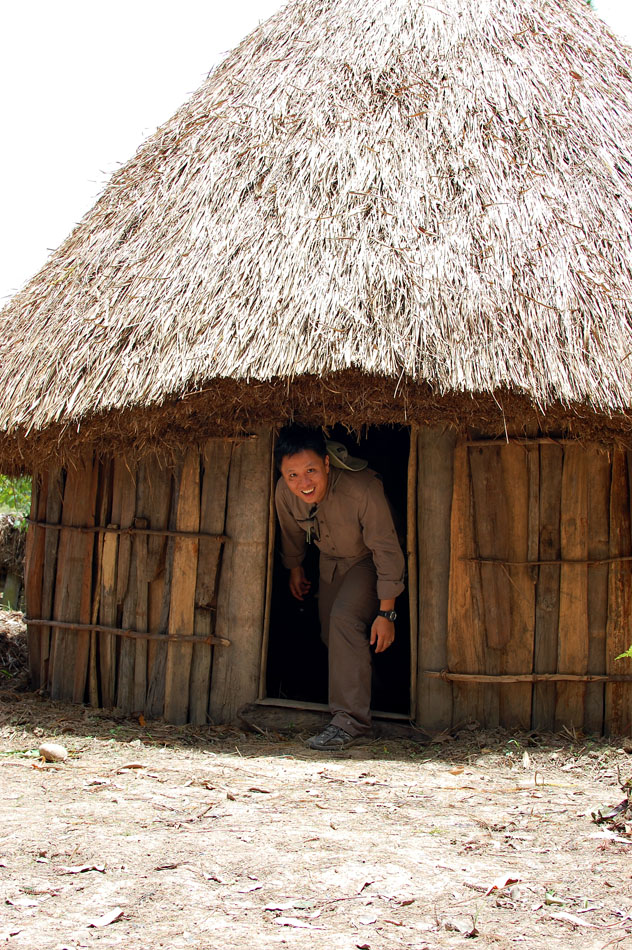 Nope, no Wi-Fi in here either…I checked.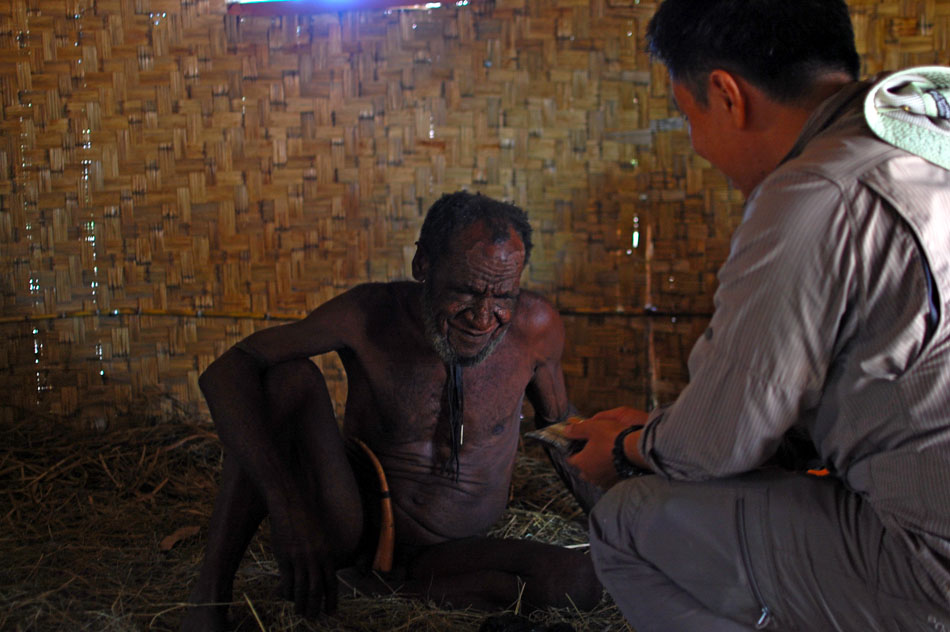 It's customary to present gifts to each village elder chief (chewing tobacco or cigarettes seem to be popular)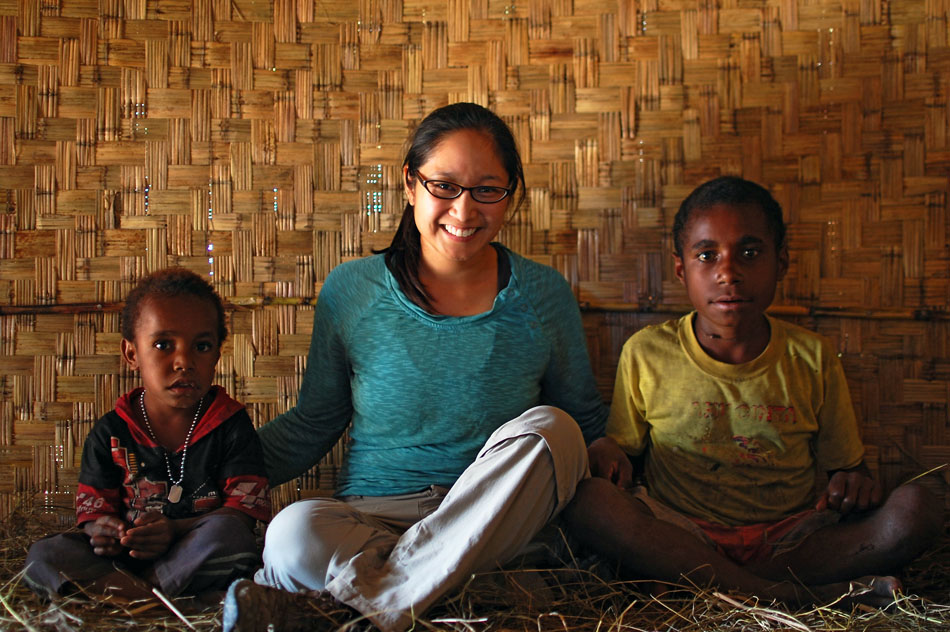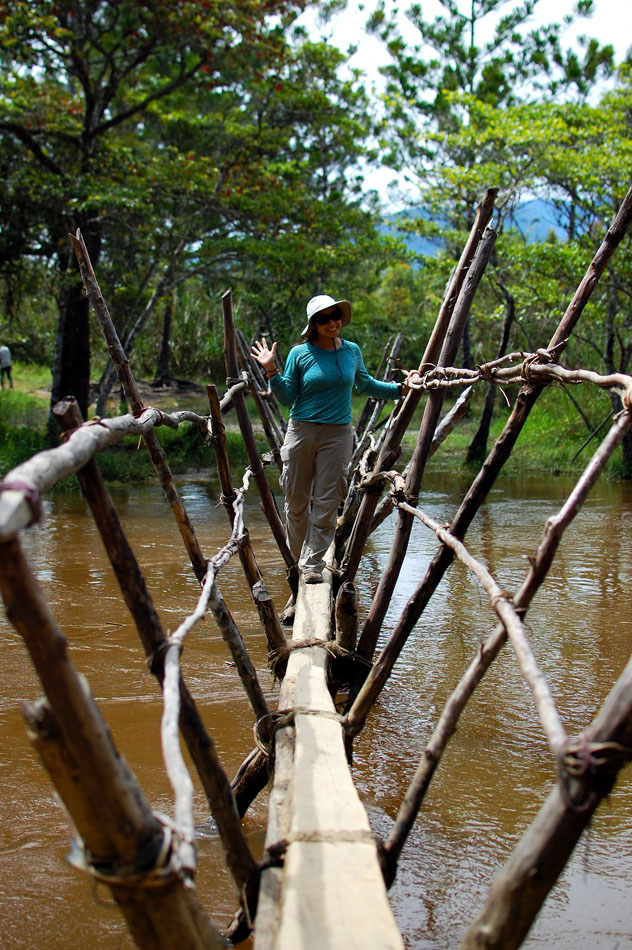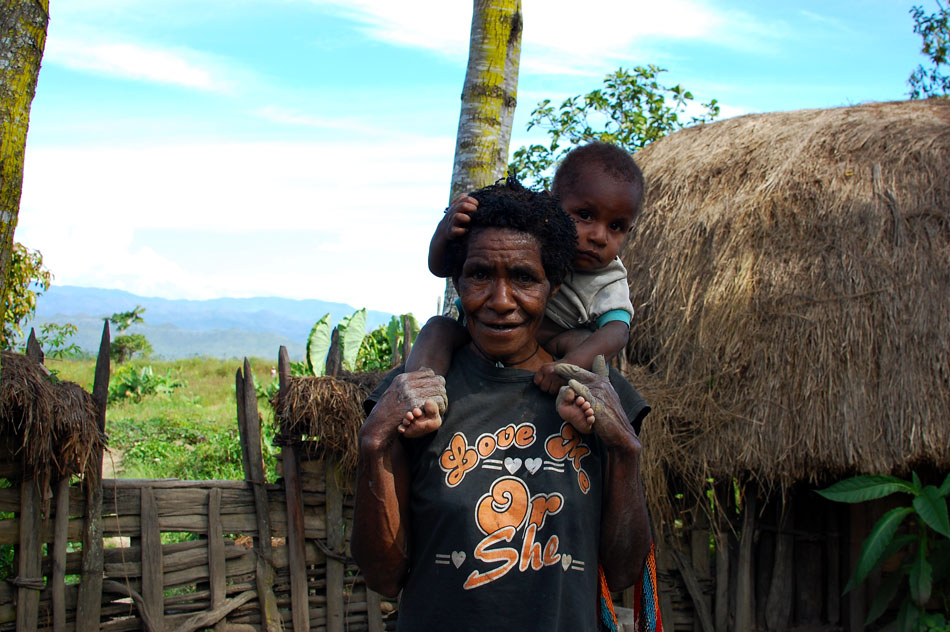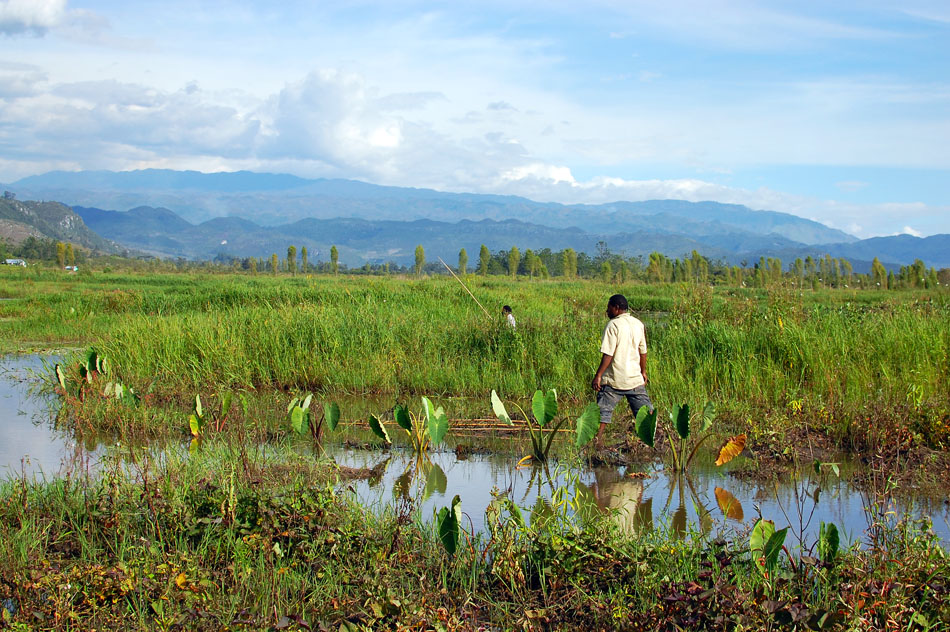 We went fishing, but sadly only our porter was able to catch anything!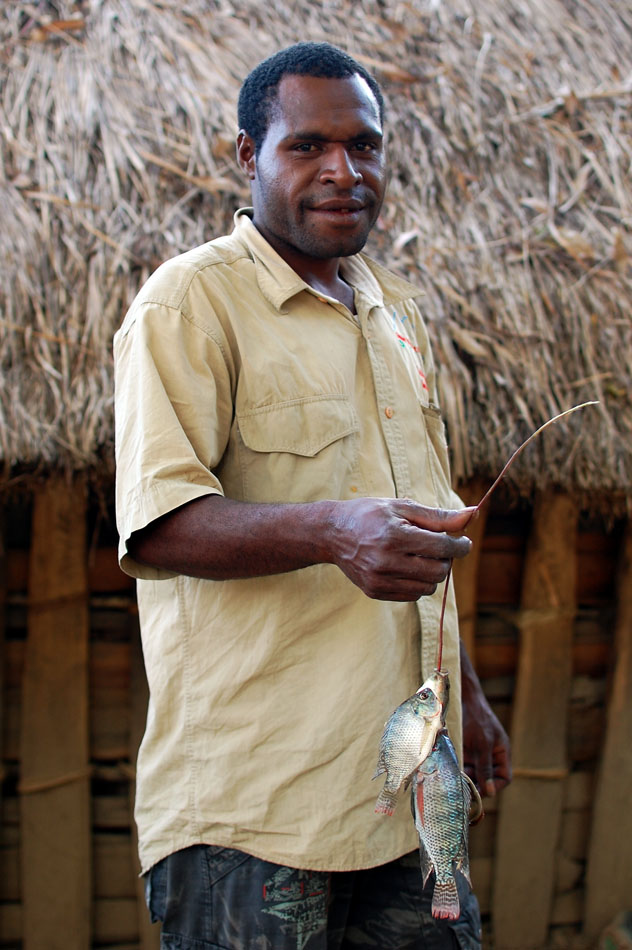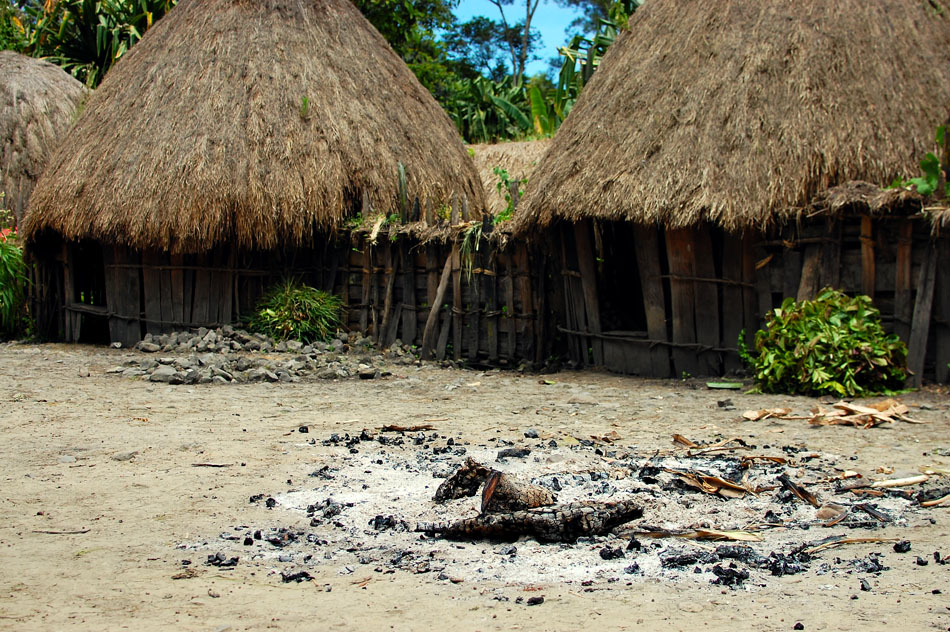 Ashes from the cremation of a village woman who died of natural causes at the young age of 30–sadly typical of the area

The mummy of Akima village is of a former village chief and is allegedly 400 years old–remarkably preserved given the circumstances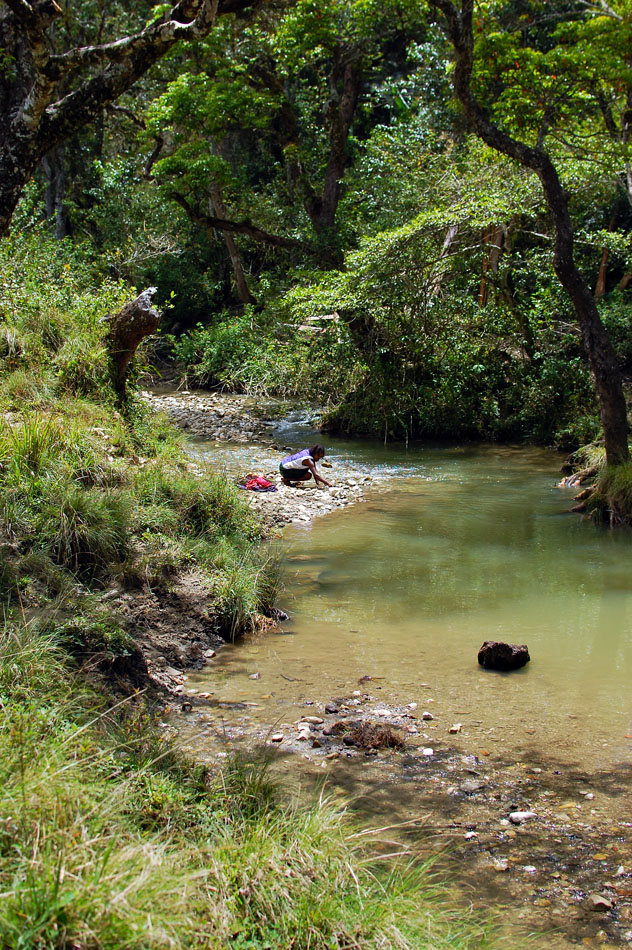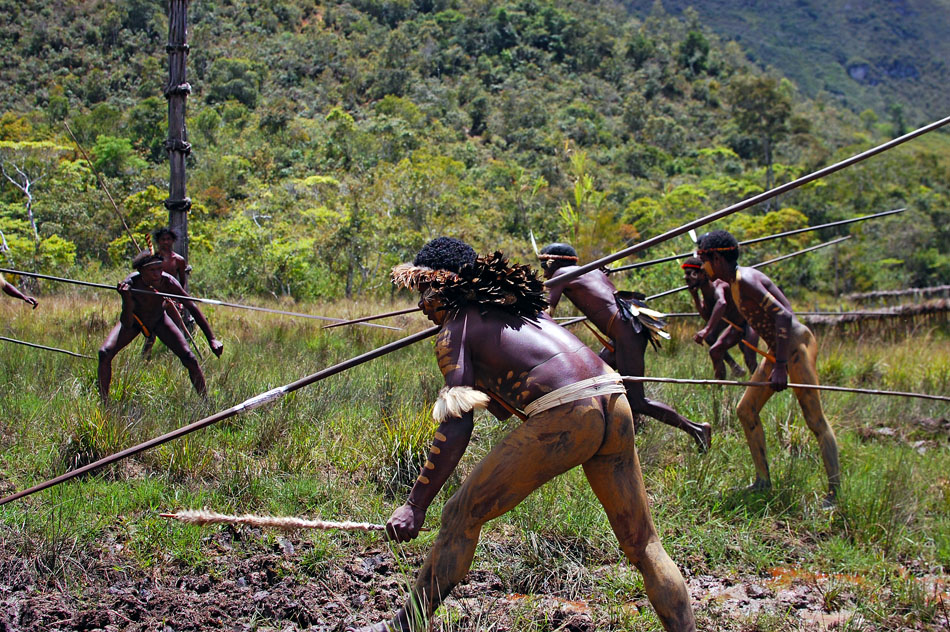 Tribal war games still performed today by Dani and Lani tribesman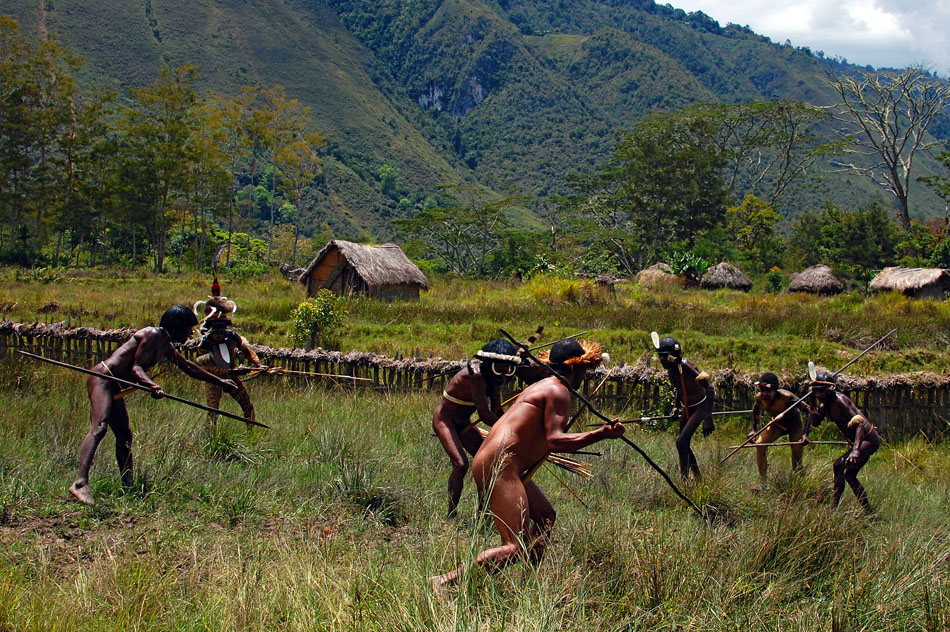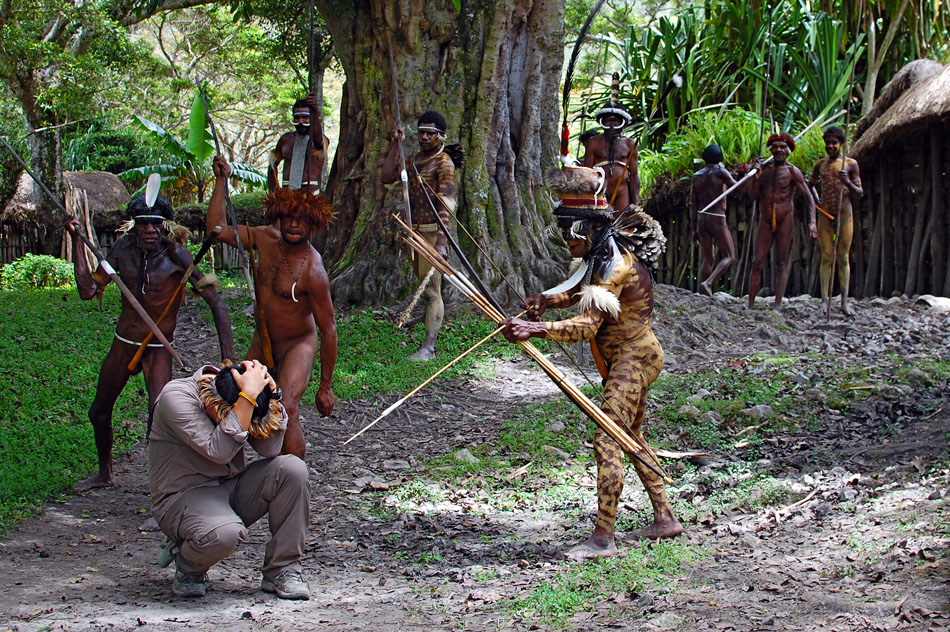 Doesn't look good for Kevin. Quick, get in the fetal position!!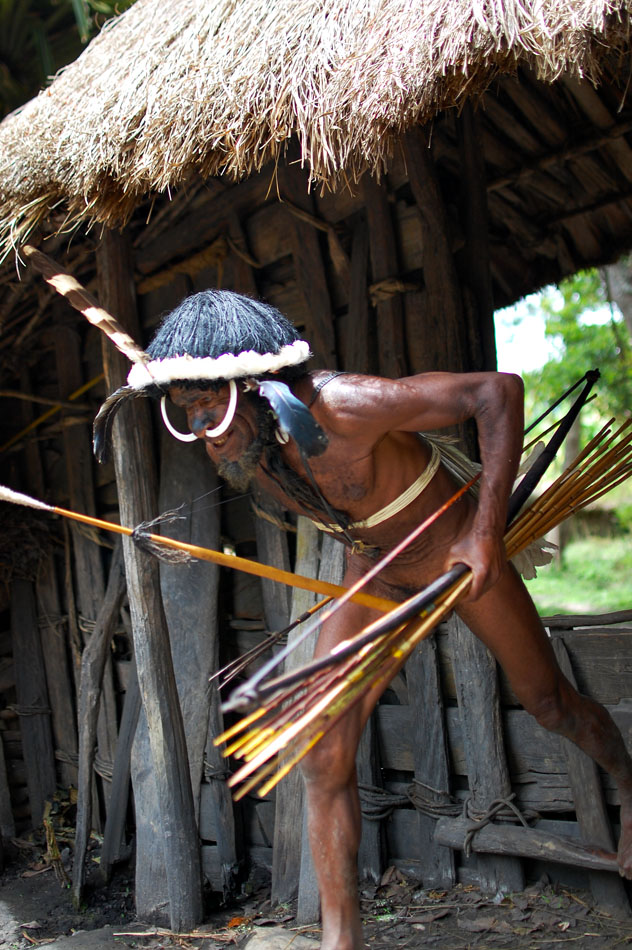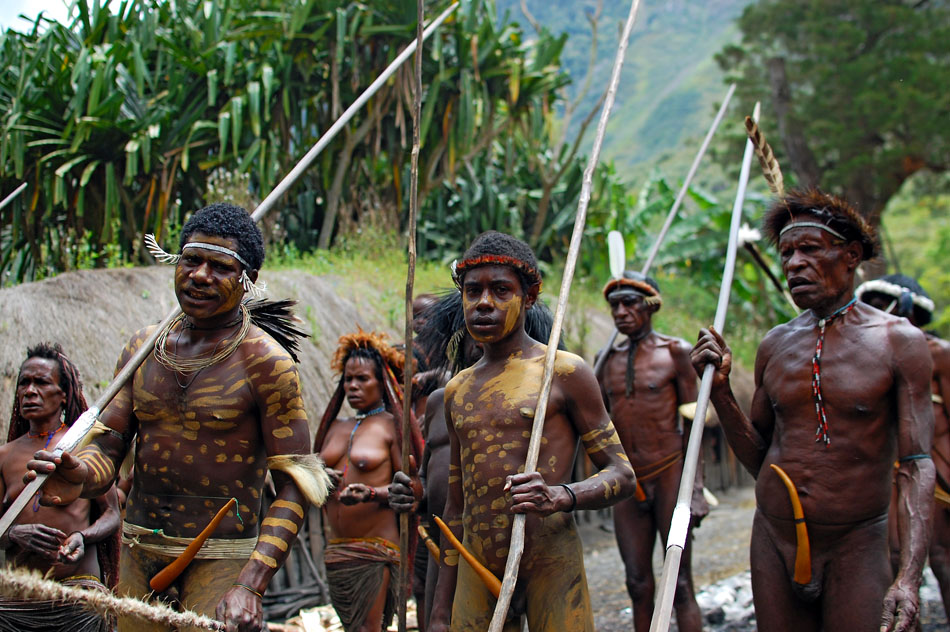 Tribesmen here in the Papua highlands are characteristically known for their use of a koteka–a penis gourd–essentially a codpiece used simply to cover themselves. They can also be used for identification, since many tribes can be identified by the way they wear their koteka.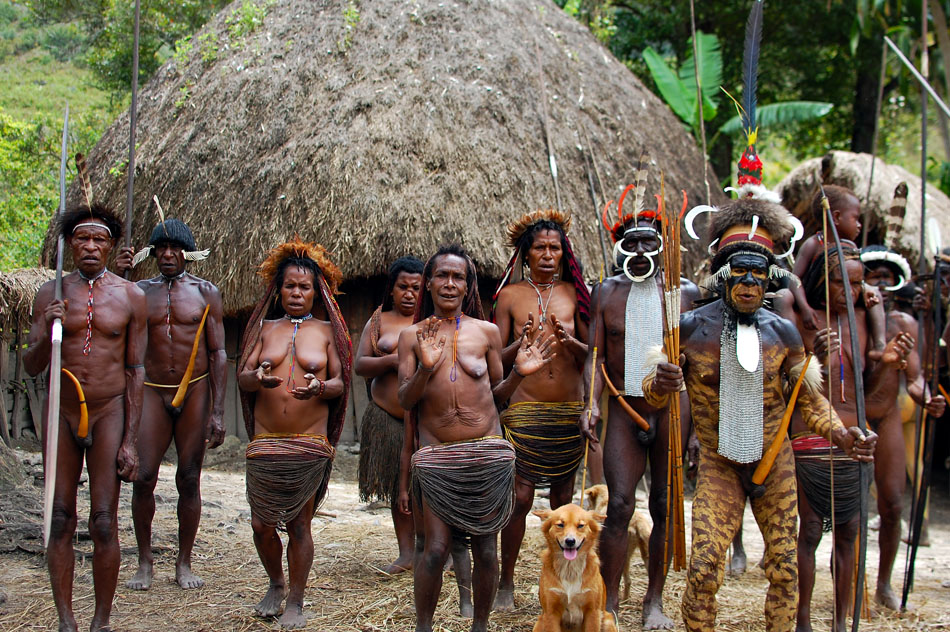 Tribesmen and village women greeting our arrival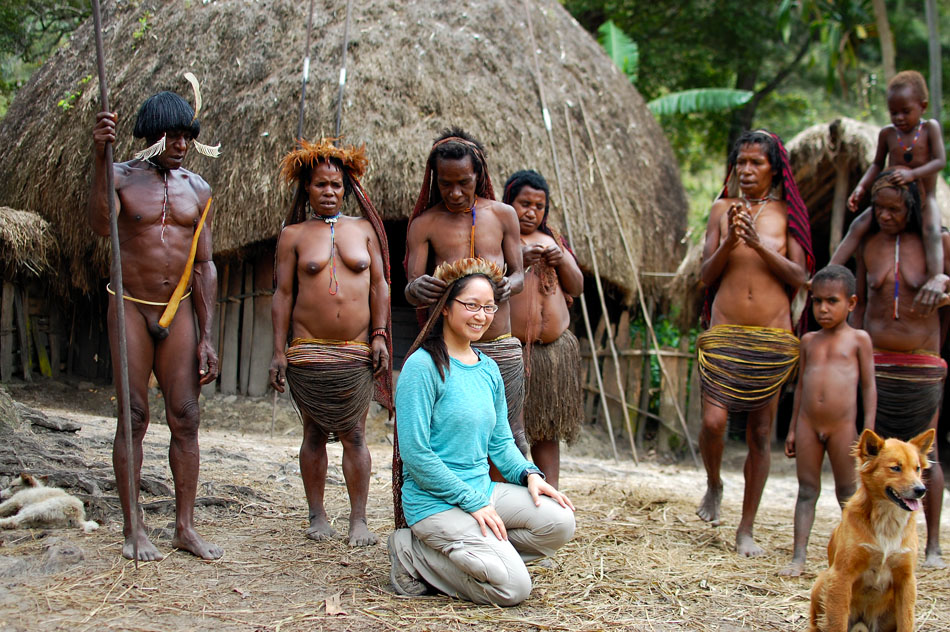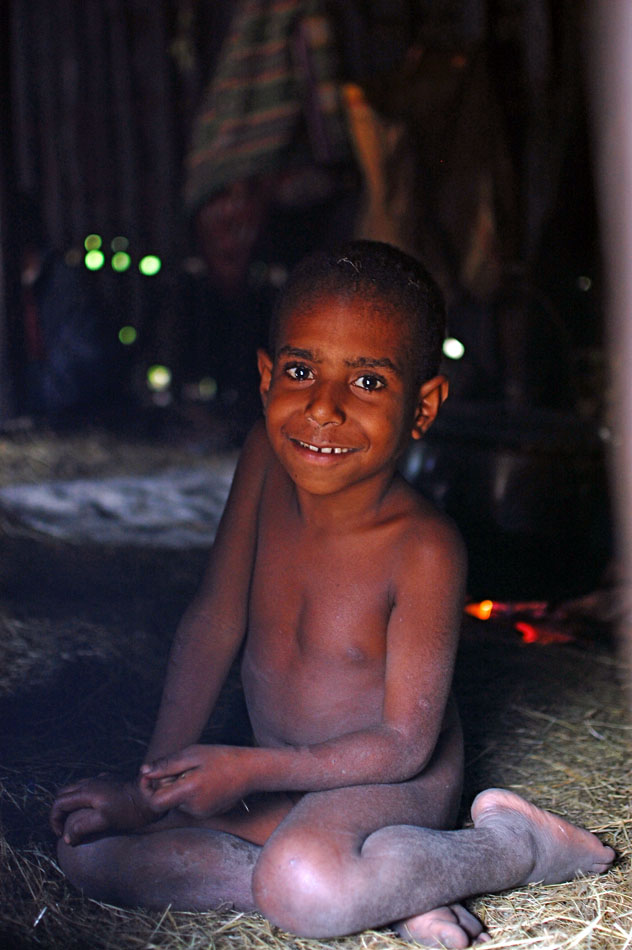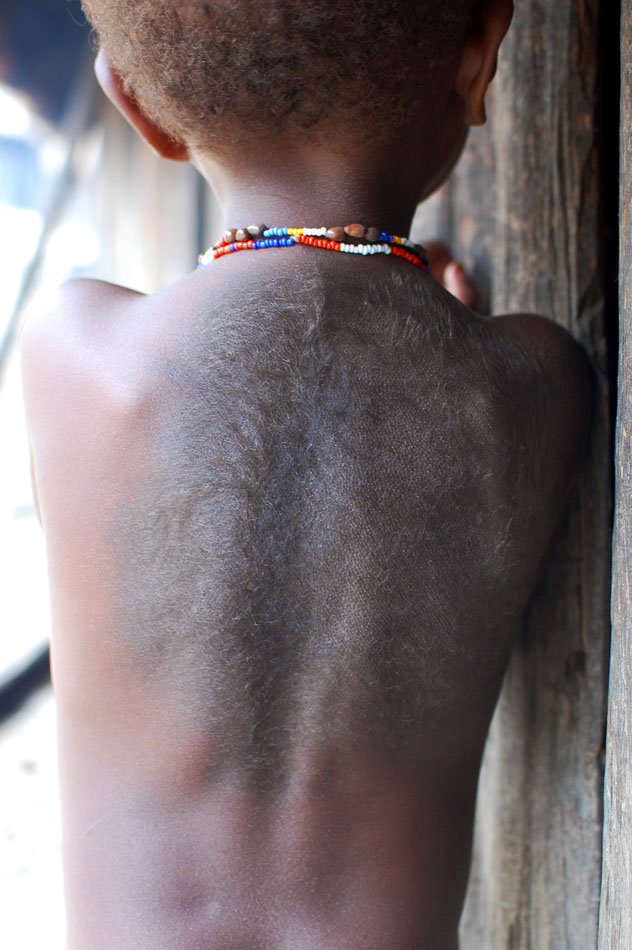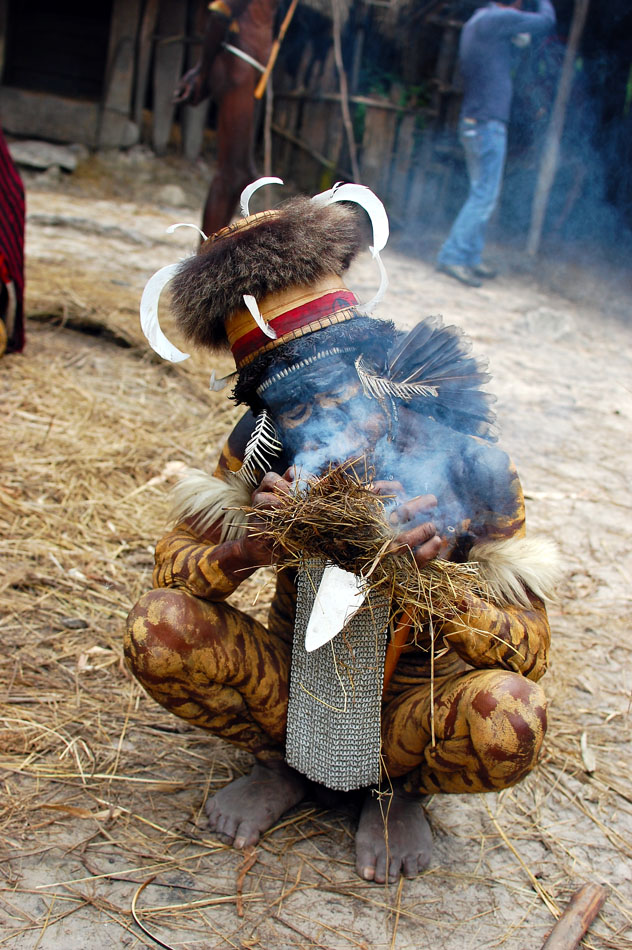 Starting a fire the old-fashioned way to heat up stones, which in turn are used to steam-cook food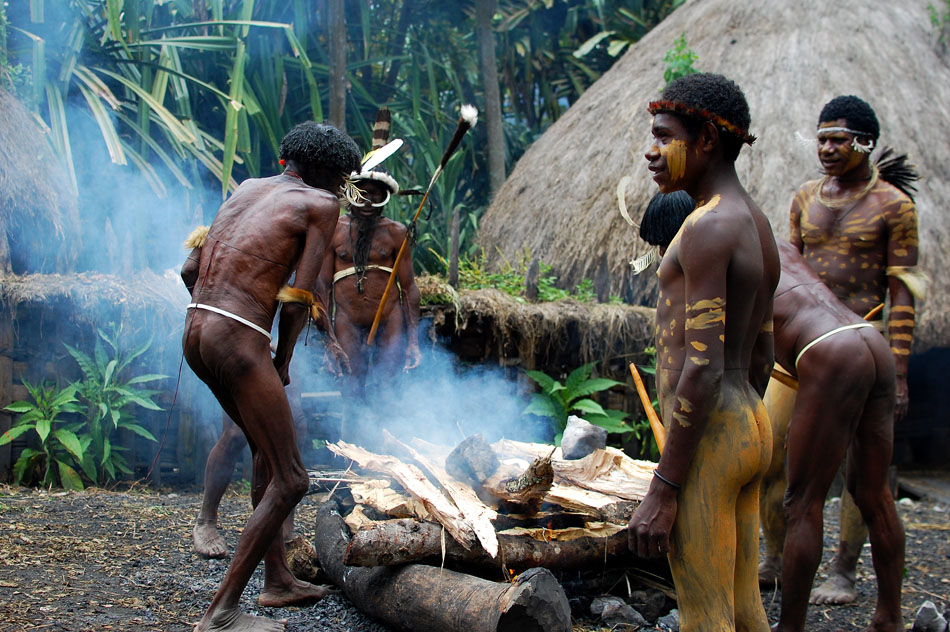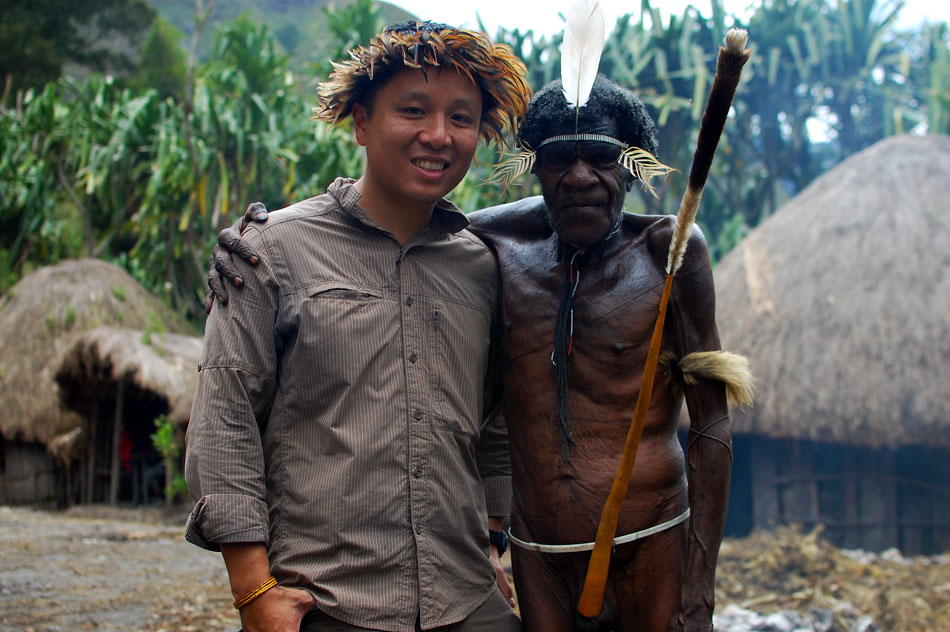 Despite the language barrier, a warm smile and friendly handshake are universal signs of appreciation!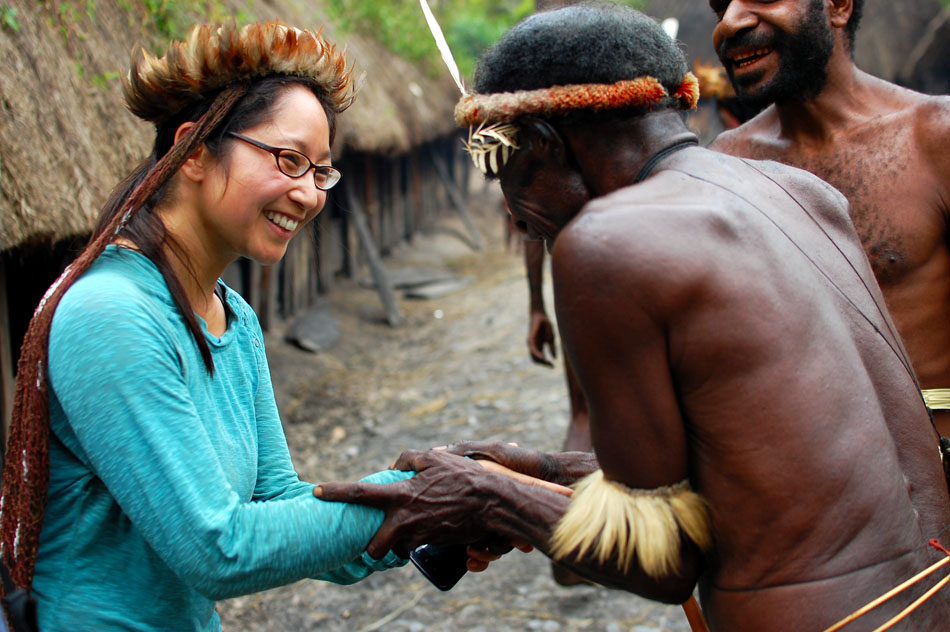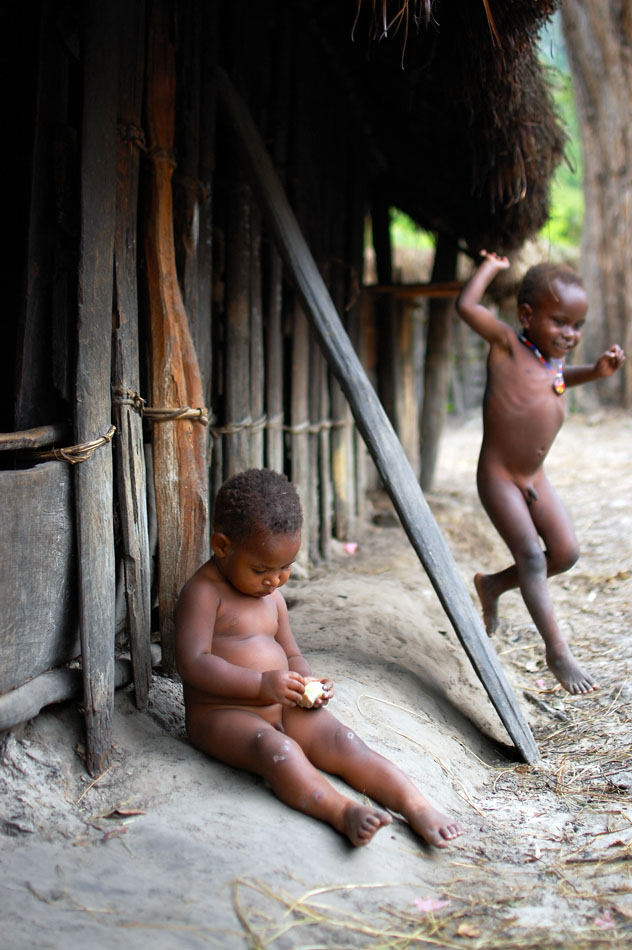 After an hour of cooking, the hot stones are removed and the piping-hot sweet potatoes can be enjoyed