Aboard the scenic 14-hour journey on the Trans-Siberian Railway, we crossed the border into Mongolia, where we stayed in Ulaanbaatar and explored Terelj National Park. Being fortunate enough to live with a local family in the ger (yurt) village on the outskirts of town, and meeting many new friends from a local NGO, we soaked up as much of the culture as we could. Between the warm, welcoming people and beautiful, rolling prairie of the Mongolian Steppe, we immediately fell in love with our first experience with Mongolia!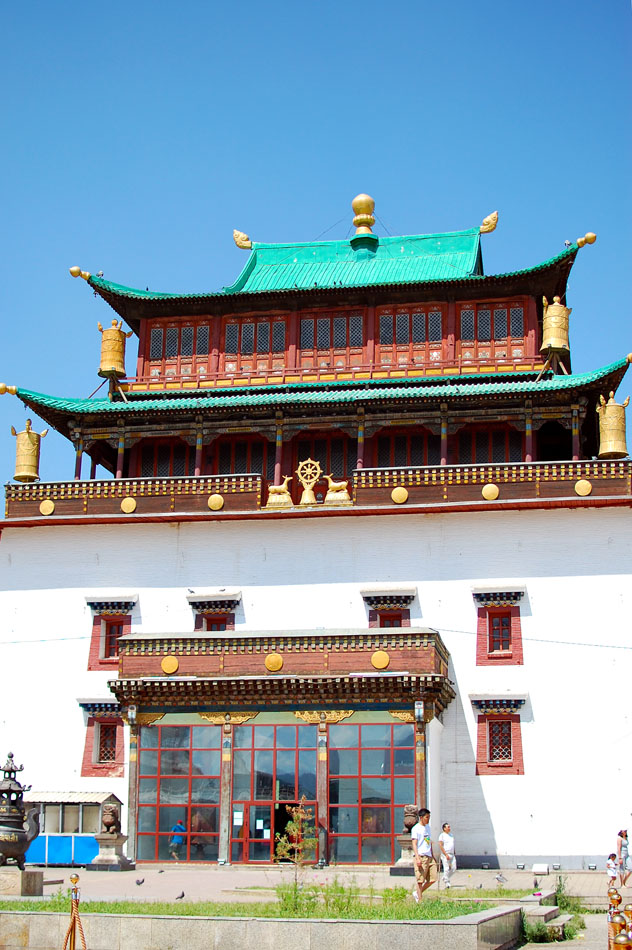 The majority of Mongolians practice a form of Buddhism closely related to Tibetan Buddhism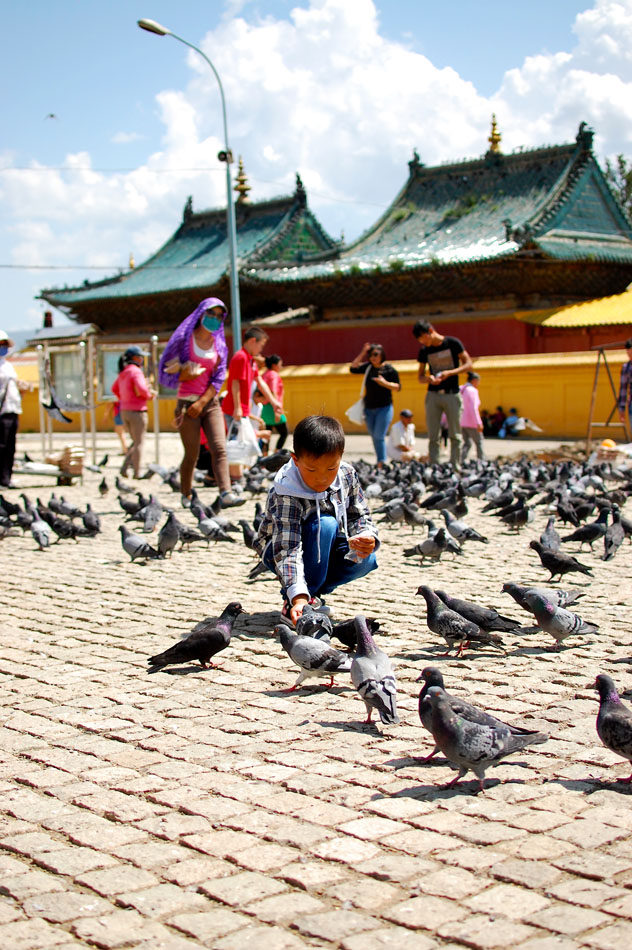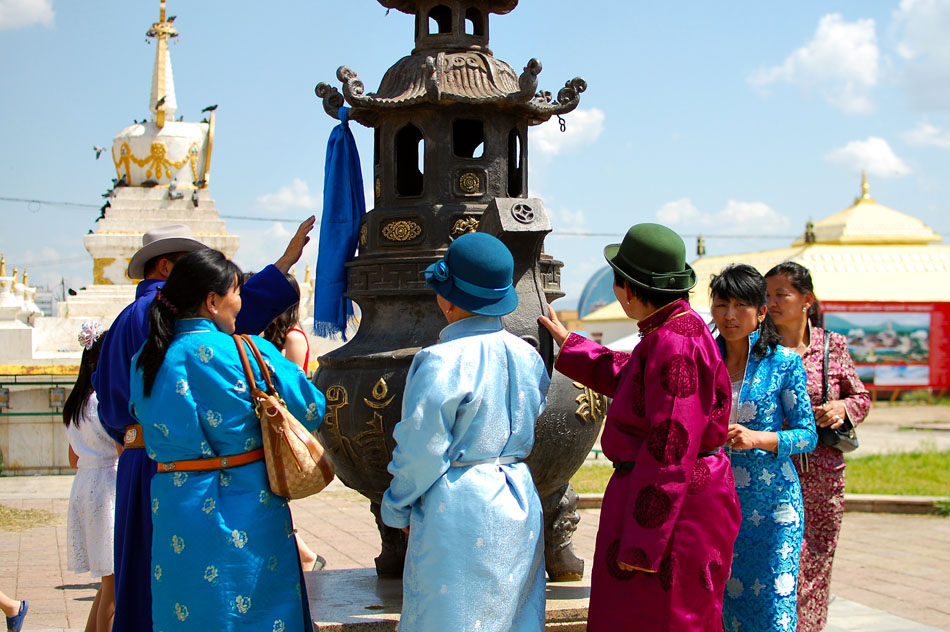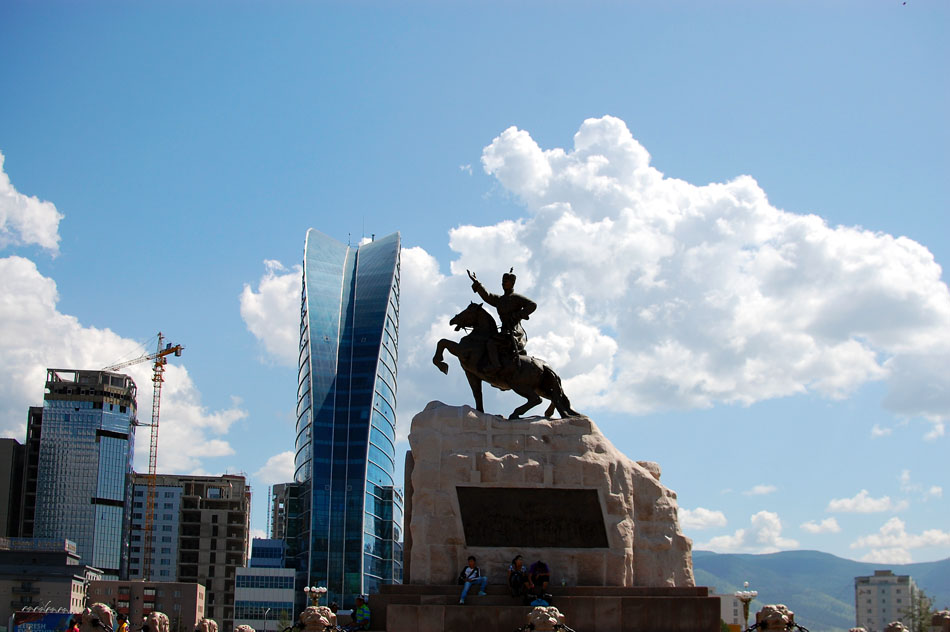 Sükhbaatar Square in the center of Ulaanbaatar is named after revolutionary hero Damdin Sükhbaatar, who liberated the country from China during the Qing dynasty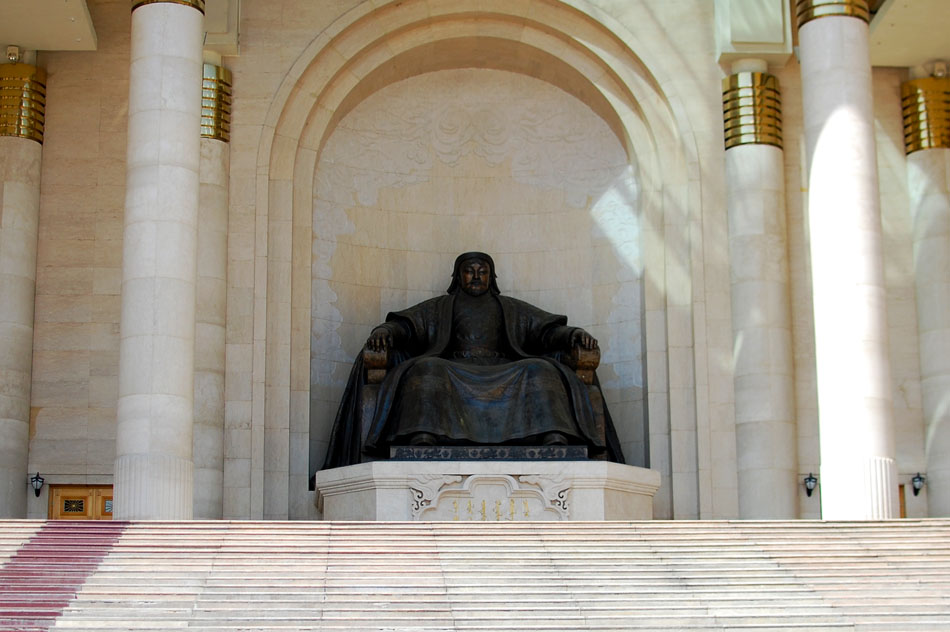 Massive statue of Chinggis Khaan (Genghis Khan), who founded and united the great Mongol Empire, sits in downtown Ulaanbaatar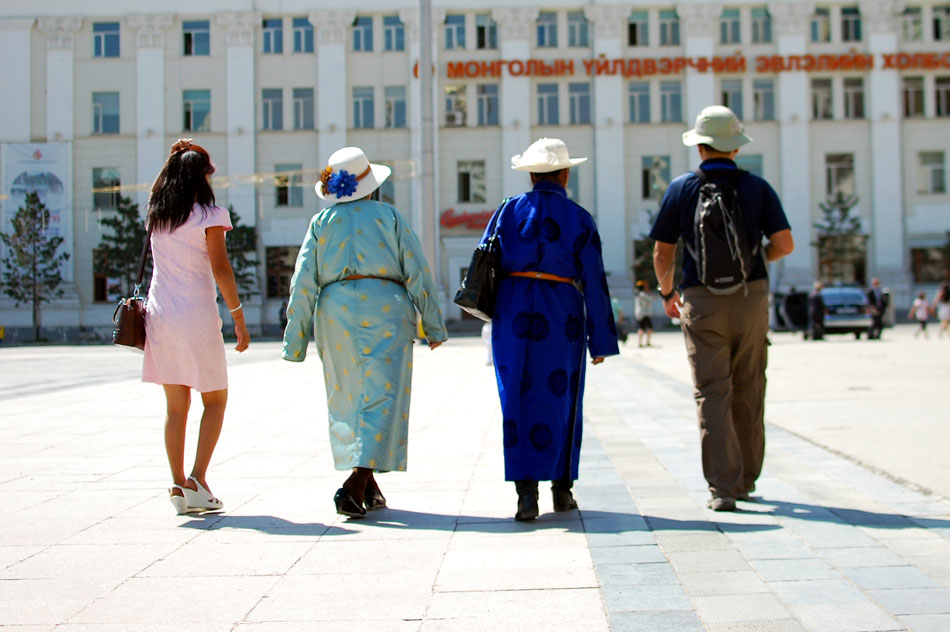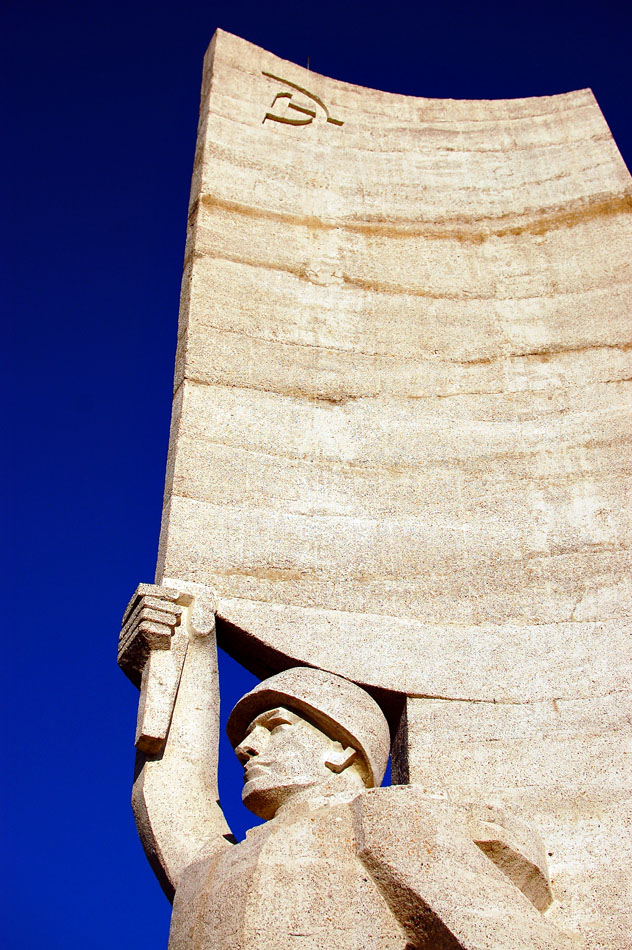 Relics of Soviet influence are still evident around Mongolia's cities

Cave exploring in Terelj National Park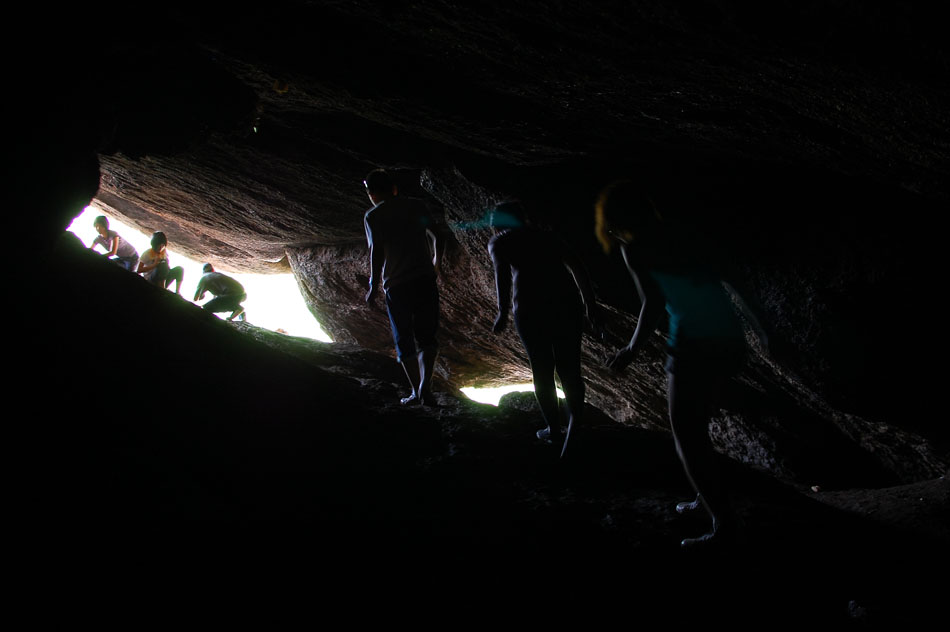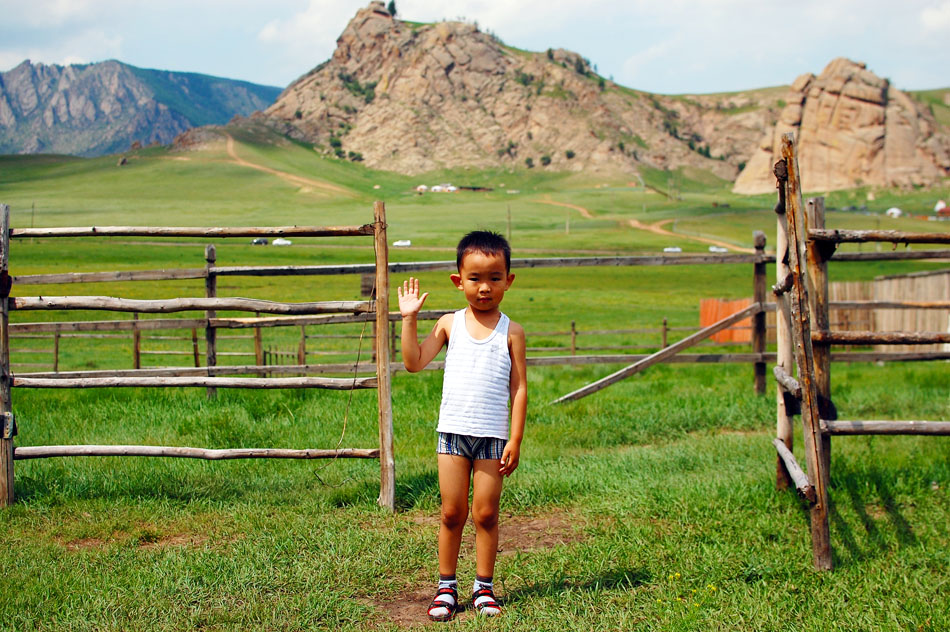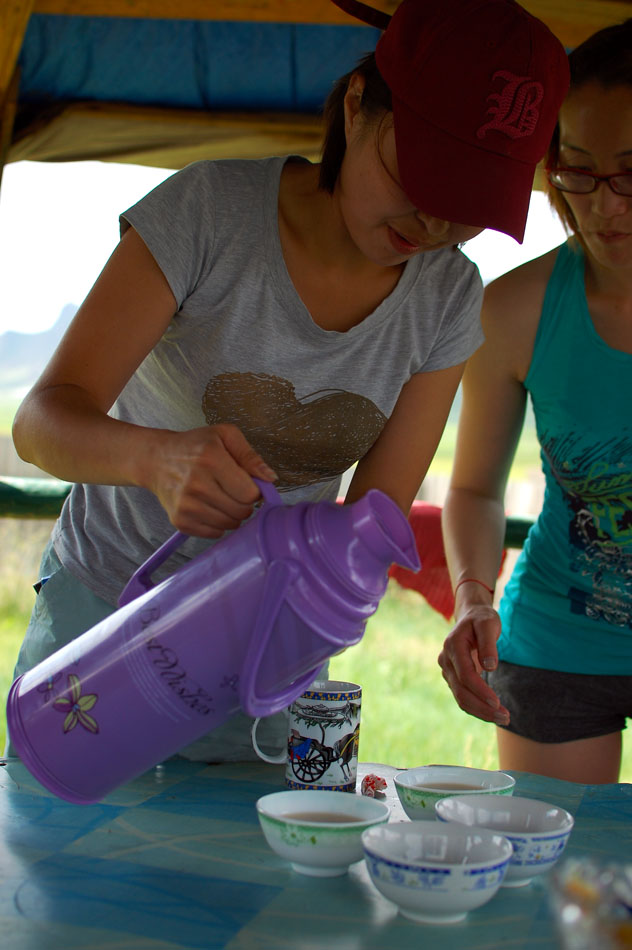 Serving suutei tsai, or salted milk tea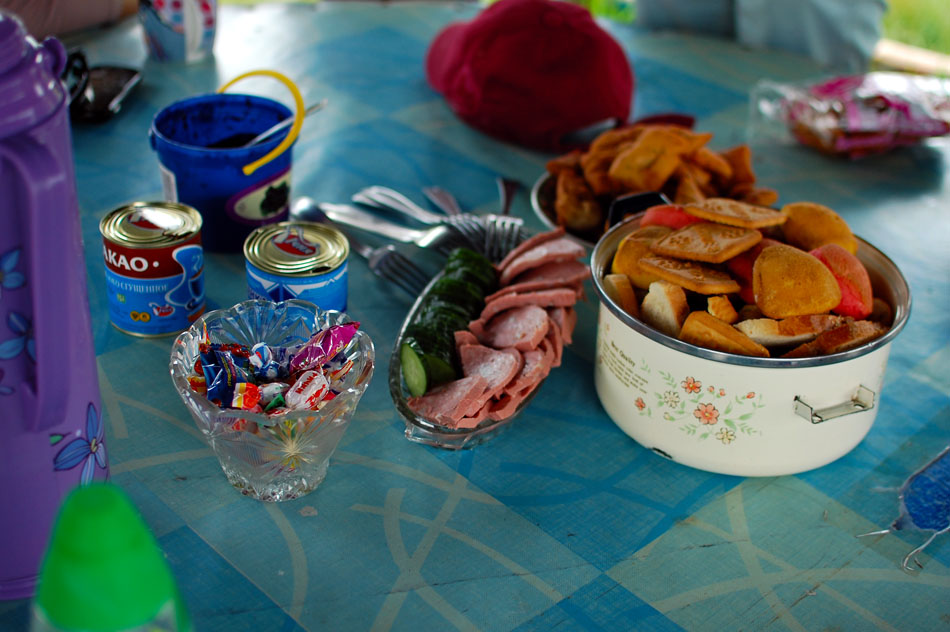 Picnic lunch before hiking up the mountains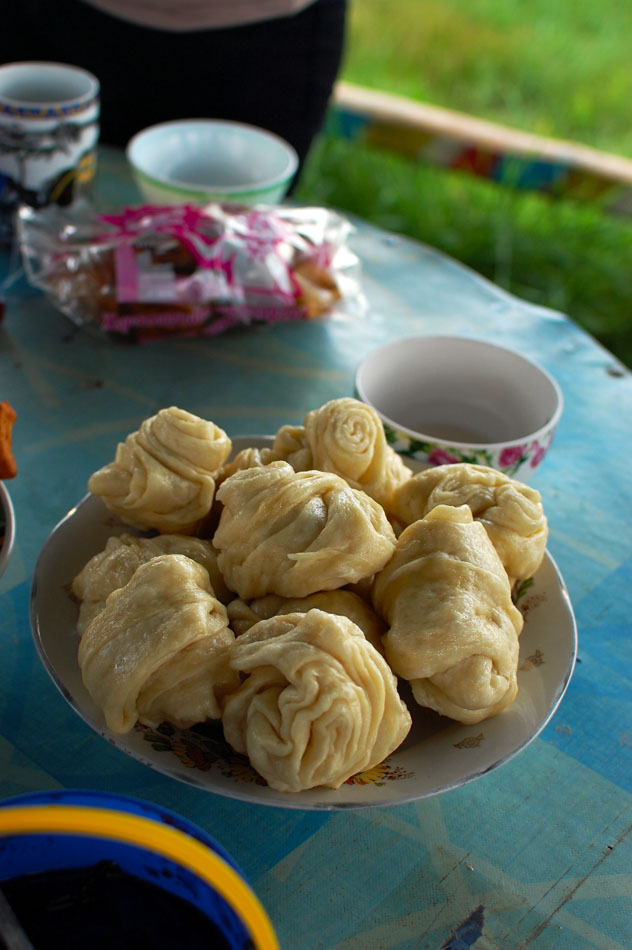 Tray of buuz, or steamed dumplings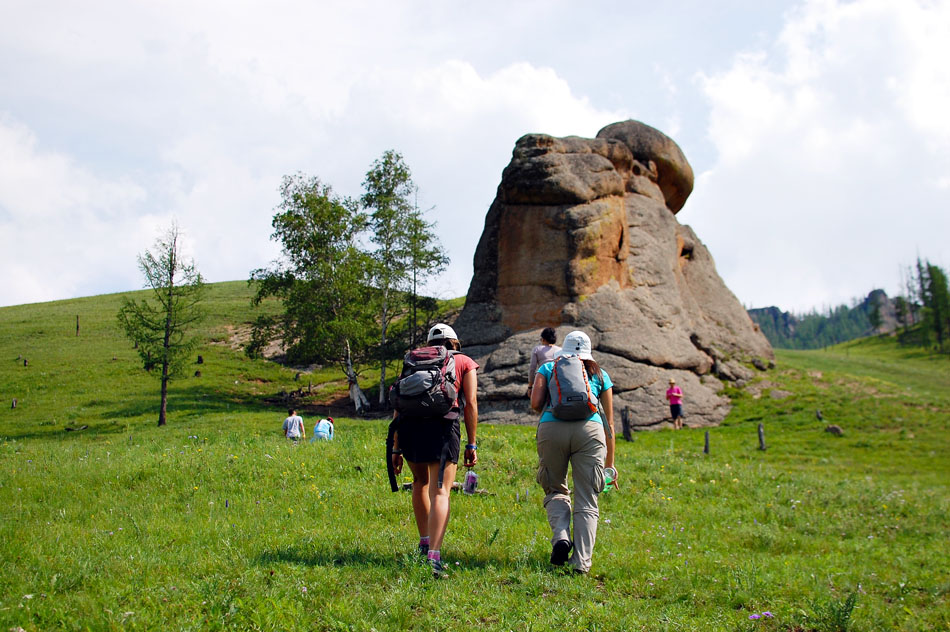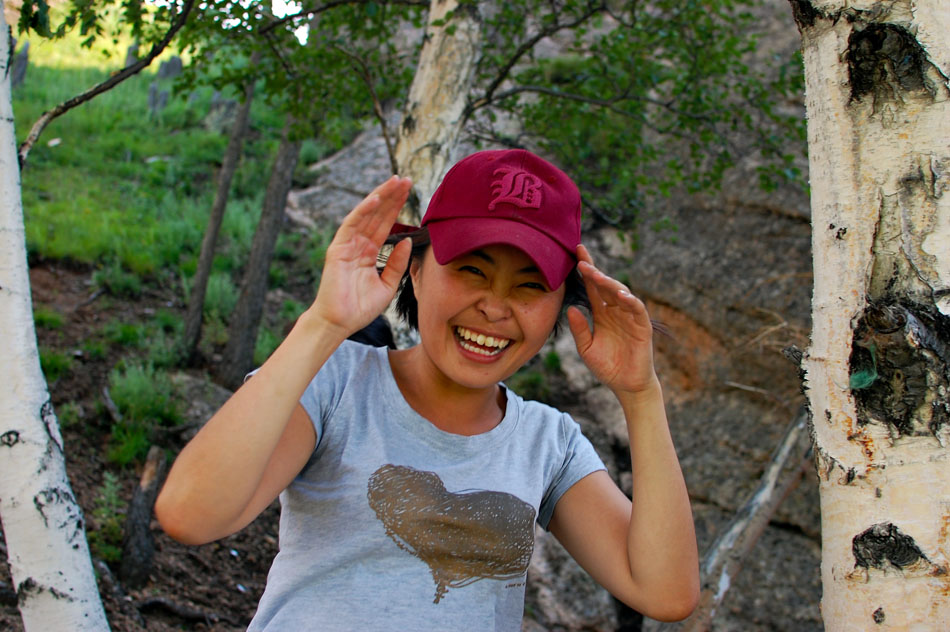 Mungu goofing around!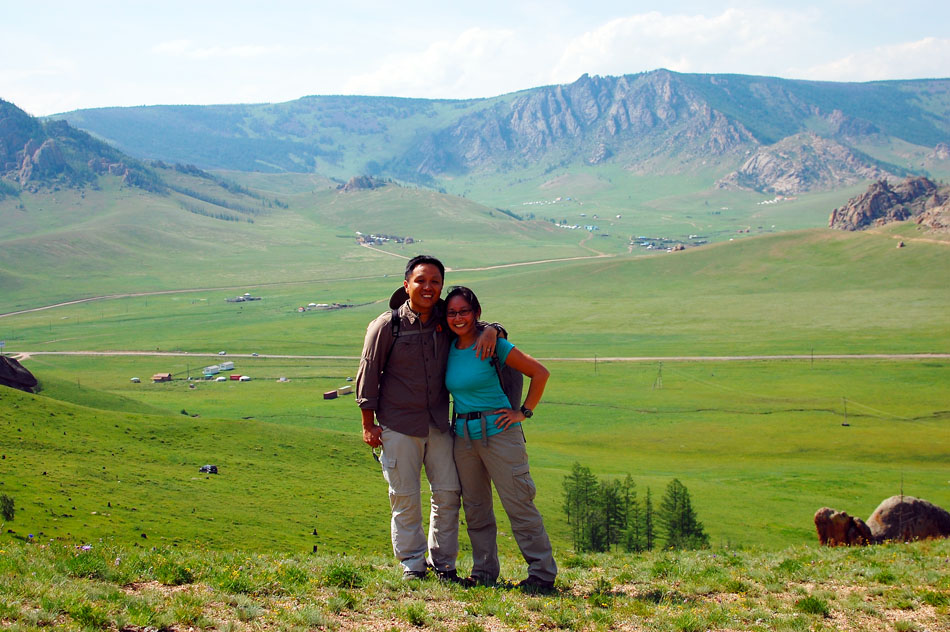 Beautiful scenic vistas of the Mongolian prairie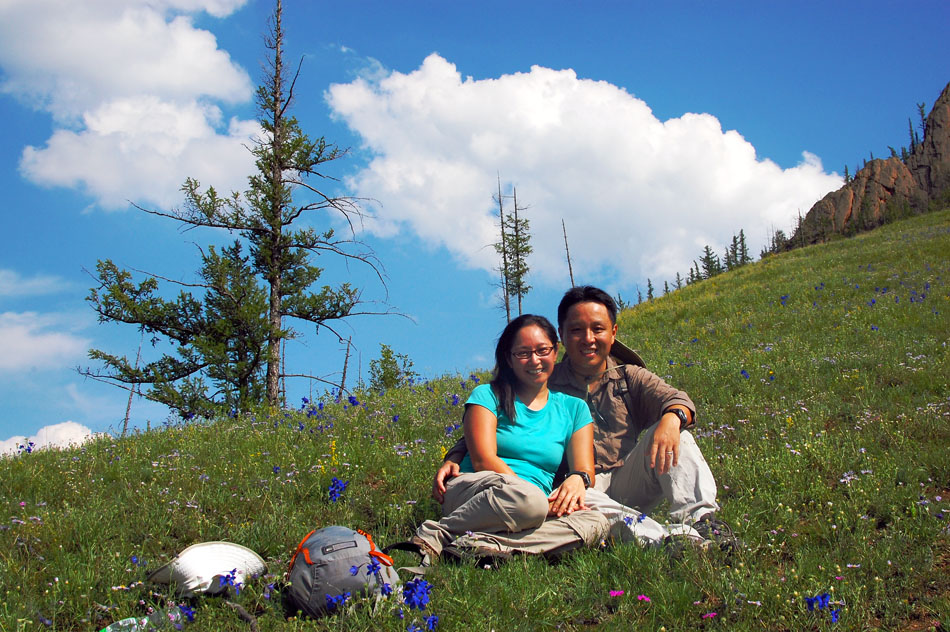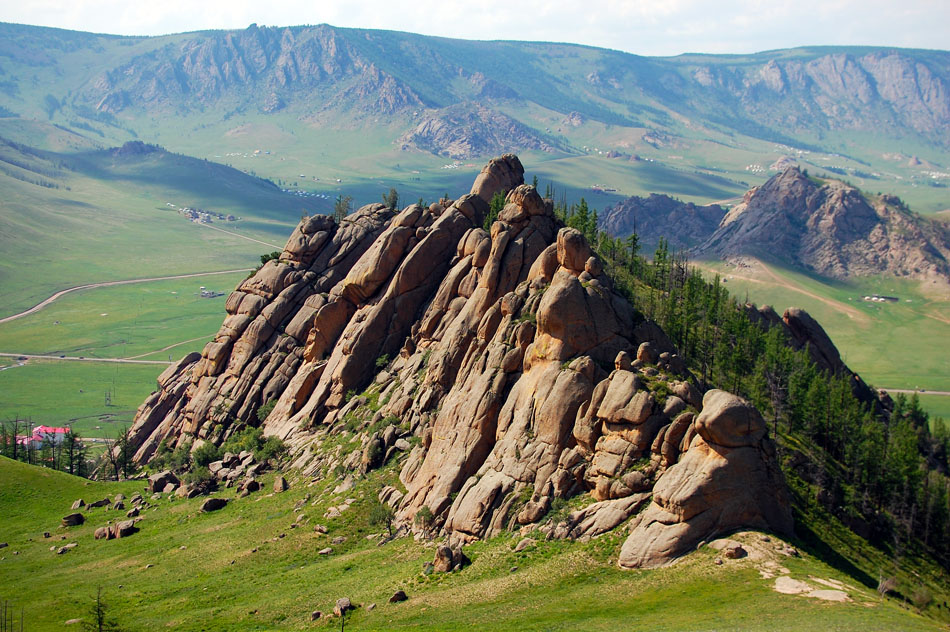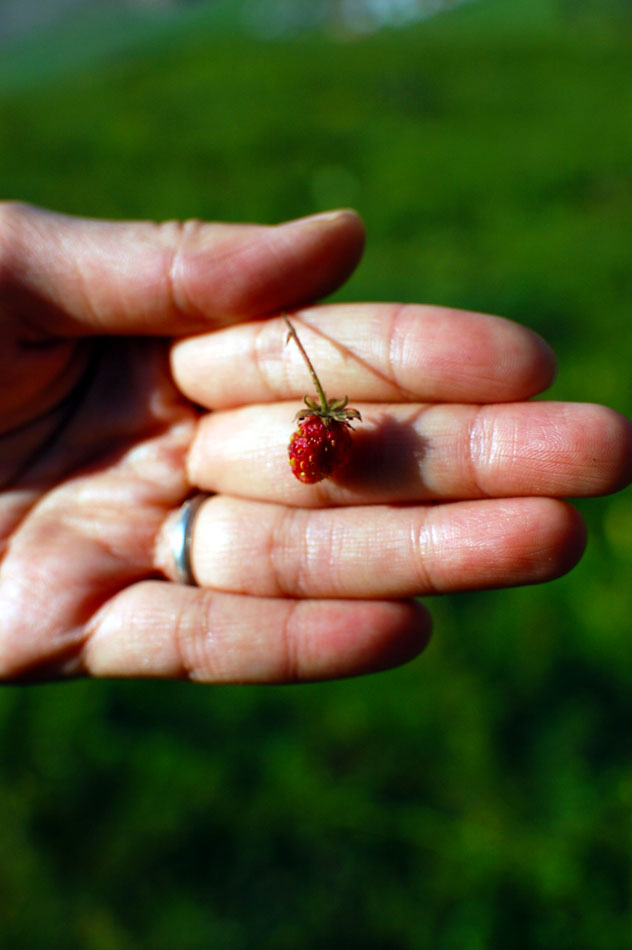 Yummy wild strawberries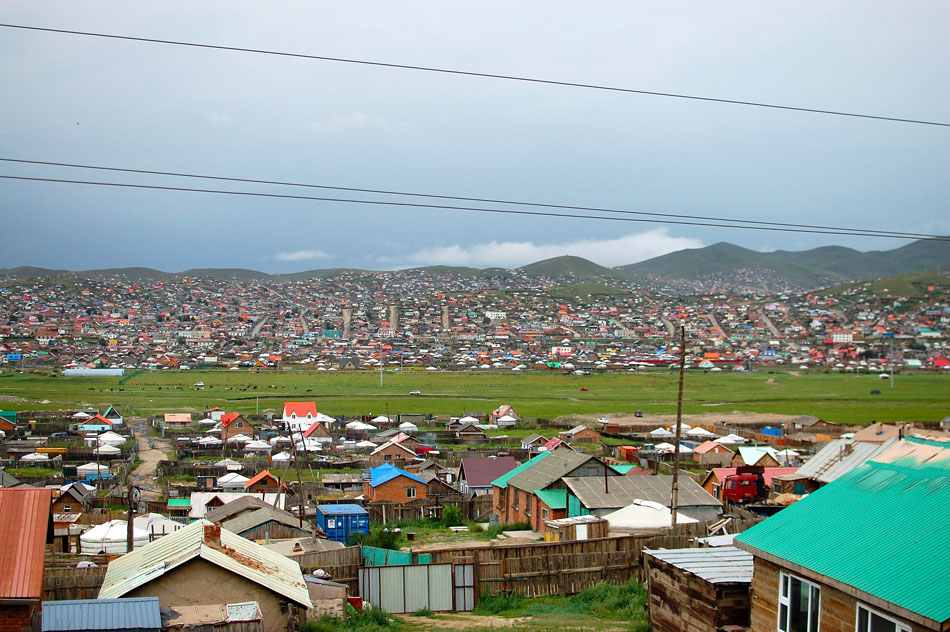 The ger village on the outskirts of Ulaanbaatar houses the majority of the city's population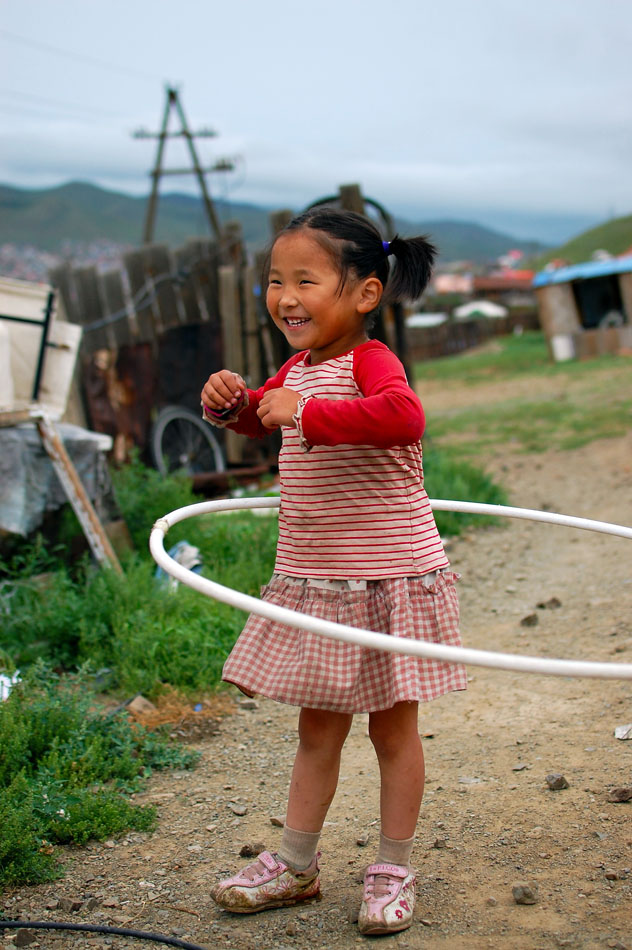 Four-year-old Muntho having a good time!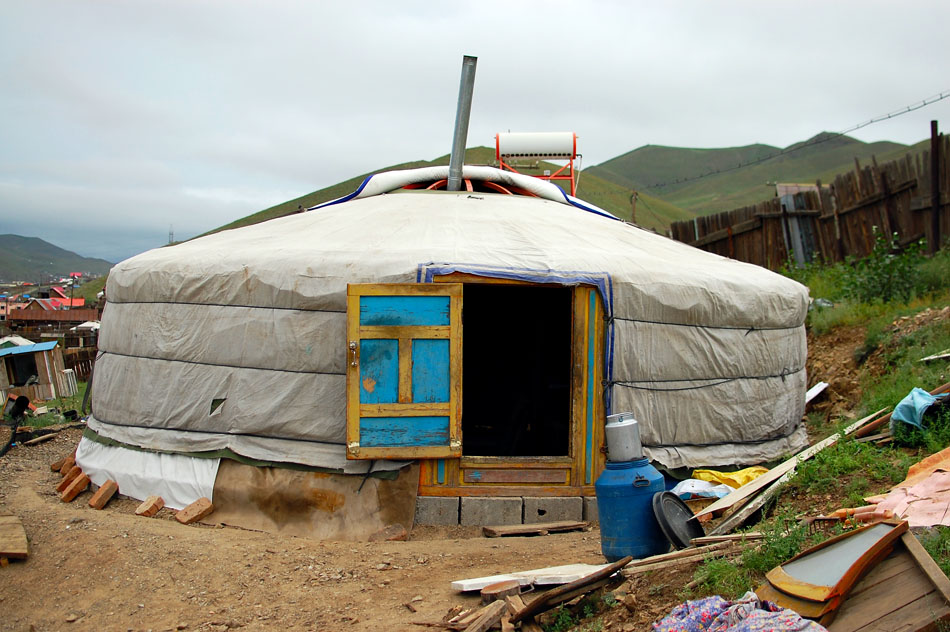 Living with the Begzsuren family in their ger home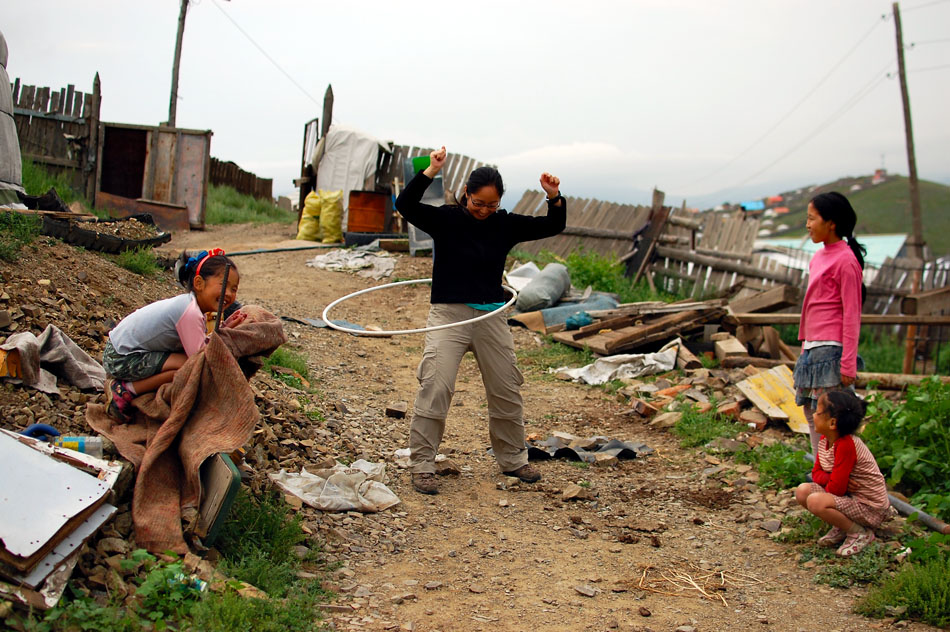 Playing games with the kids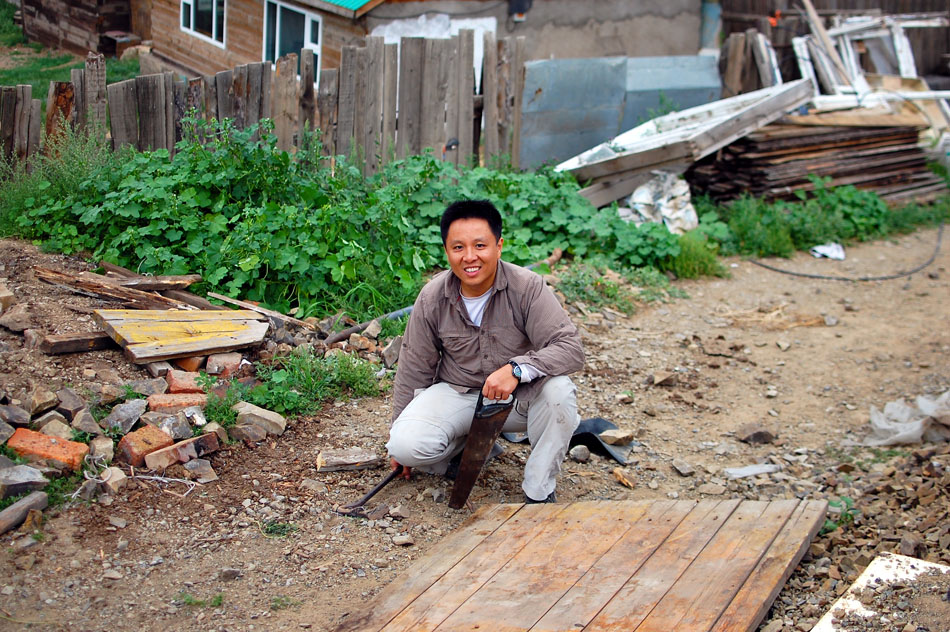 Kevin helping Jamsranjav fix up and build a new wooden base for our ger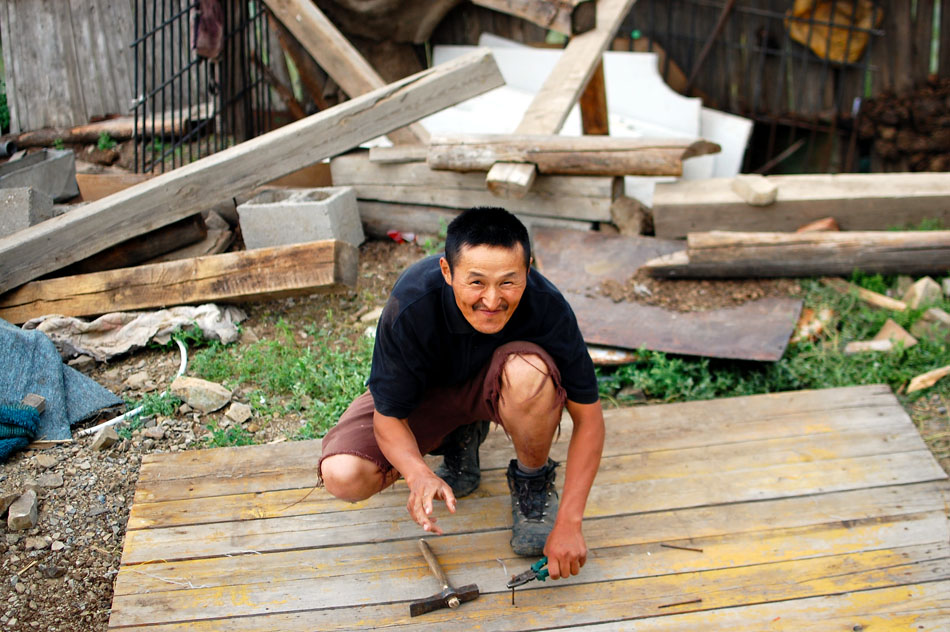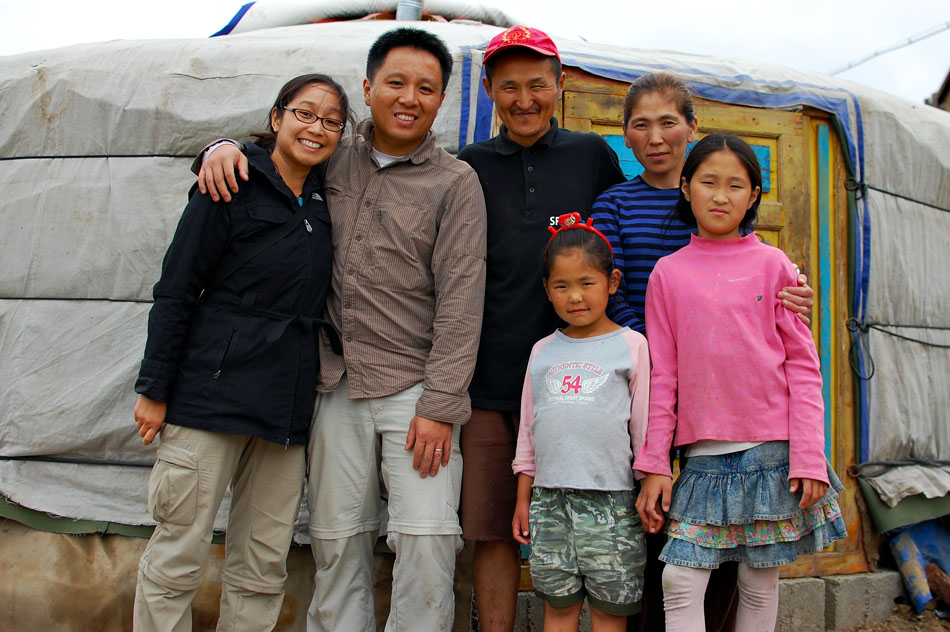 Our Mongolian family! Thanks for letting us be a part of your family Jamsranjav! We loved our experience and can't wait to see you and the kids again one day!