Vietnam's capital city of Hanoi is a microcosm of the country itself: vibrant and bustling, yet filled with old-world charm. Even within the city limits, the city is full of contrast: the tall skyscrapers and glitzy, multi-story shopping malls of "Hanoi 2″ are only a few minutes away from the historic Old Quarter of Hoan Kiem district. In addition to visiting the countless museums and pagodas, Hanoi's theaters, parks, street restaurants and diverse people all give a glimpse of a city–indeed, an entire country–at the crossroads of modern globalization and deeply-seeded historic roots.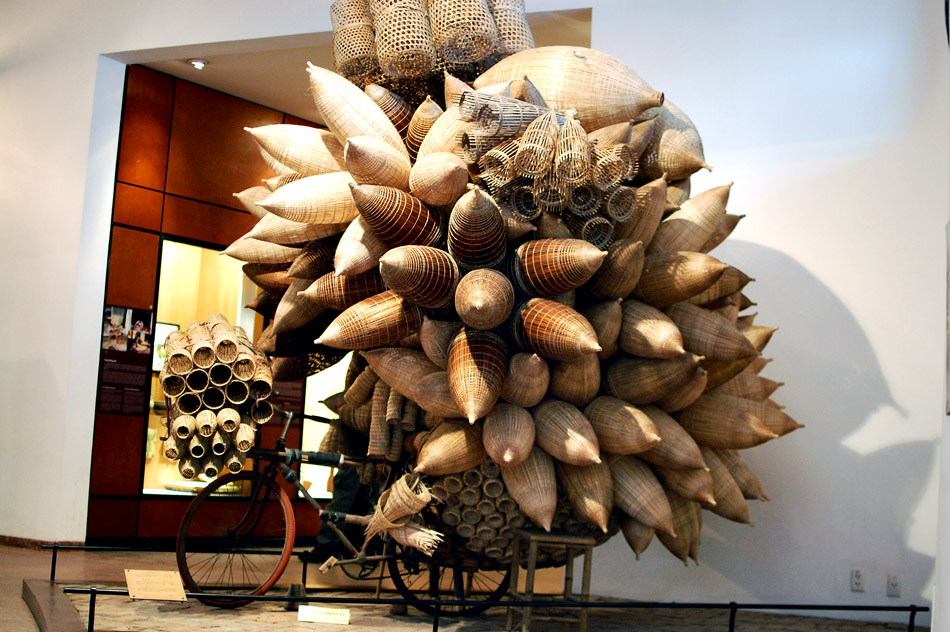 Bicycle carrying hundreds of fish traps, on display at the Museum of Ethnology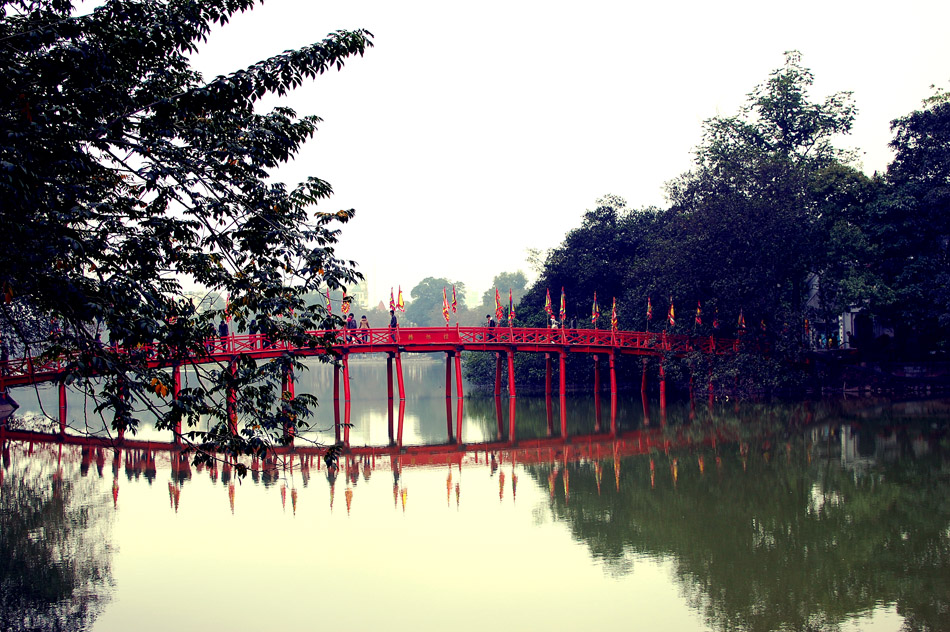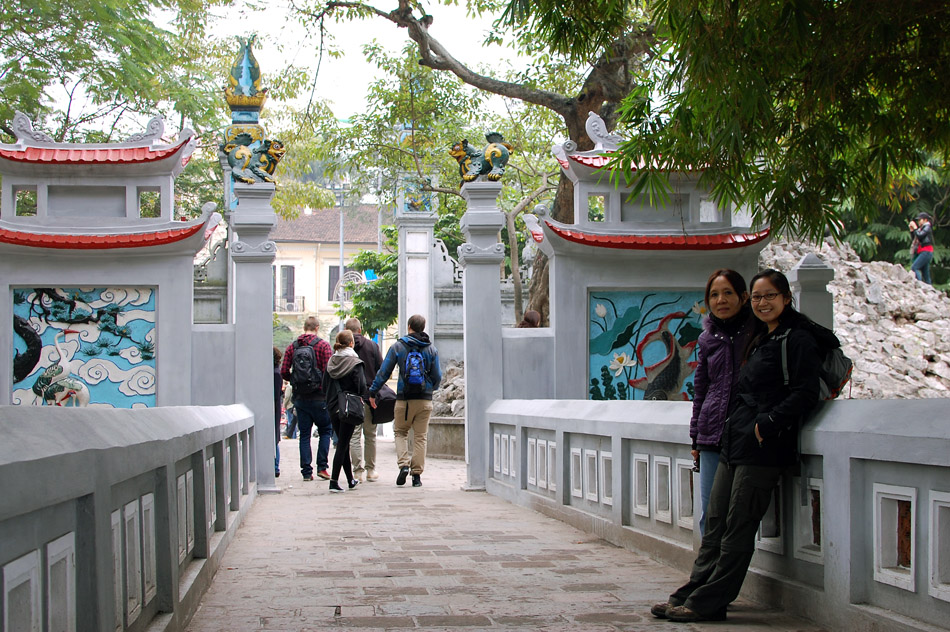 Sightseeing and photo-ops at Hoan Kiem Lake–the heart of the Old Quarter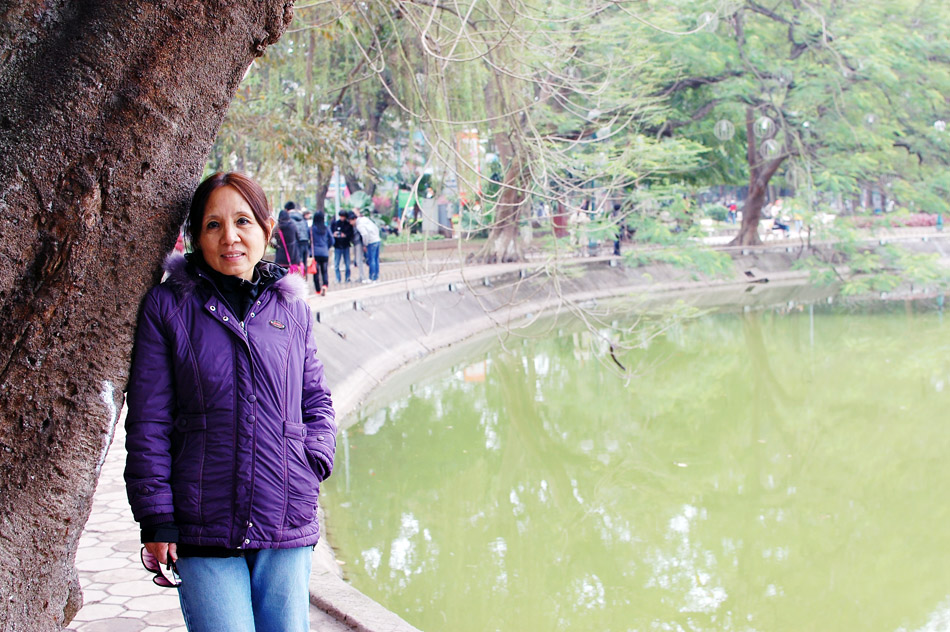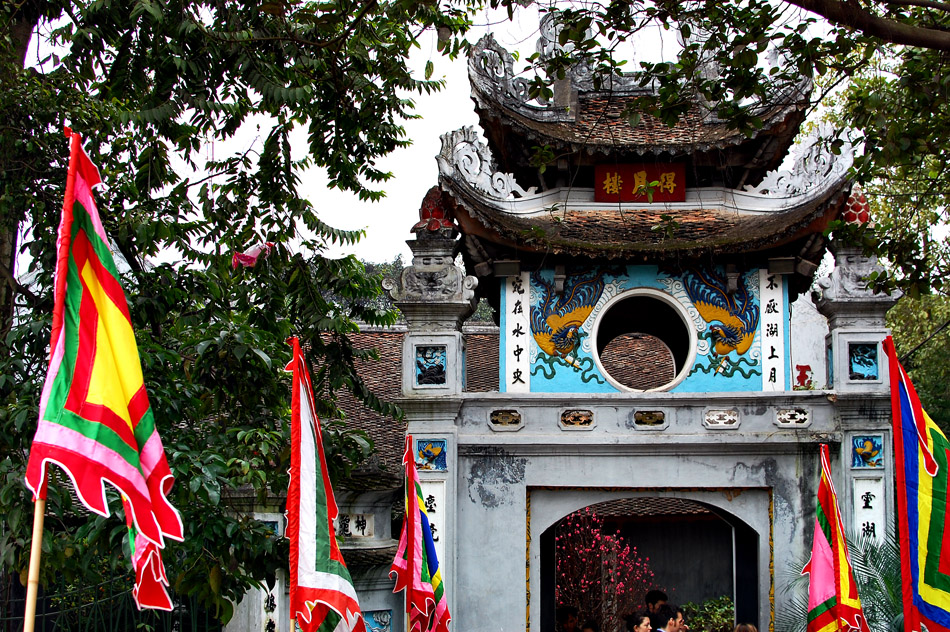 Many of the pagodas around the city are not Buddhist shrines, but instead are for spiritual worship of the Hung Kings, the legendary national founders of Vietnam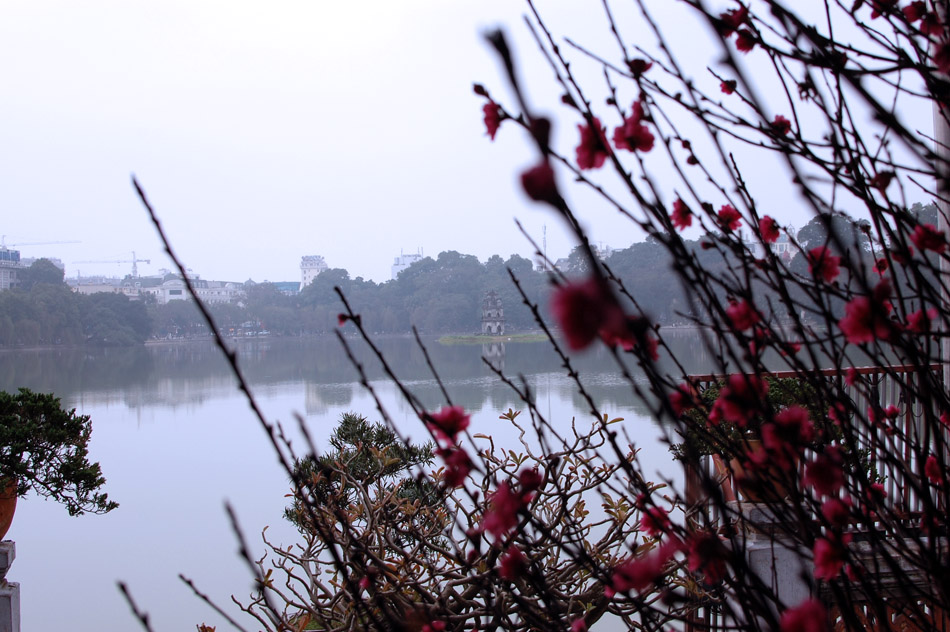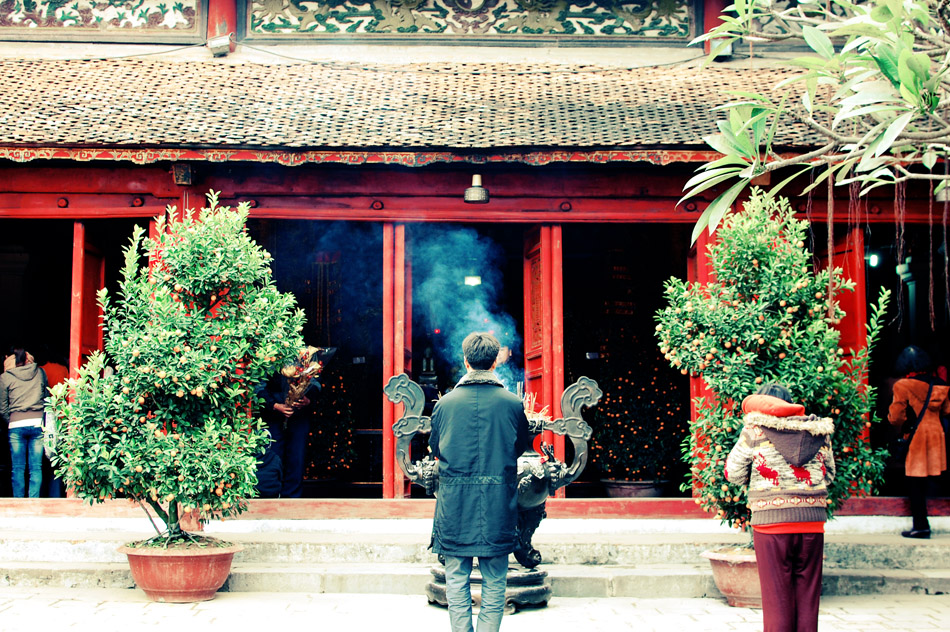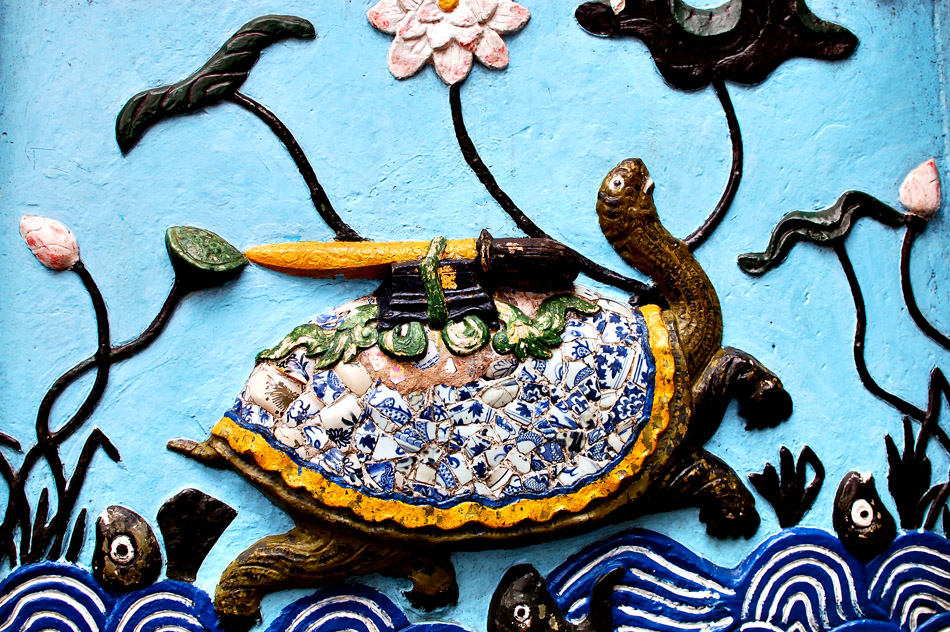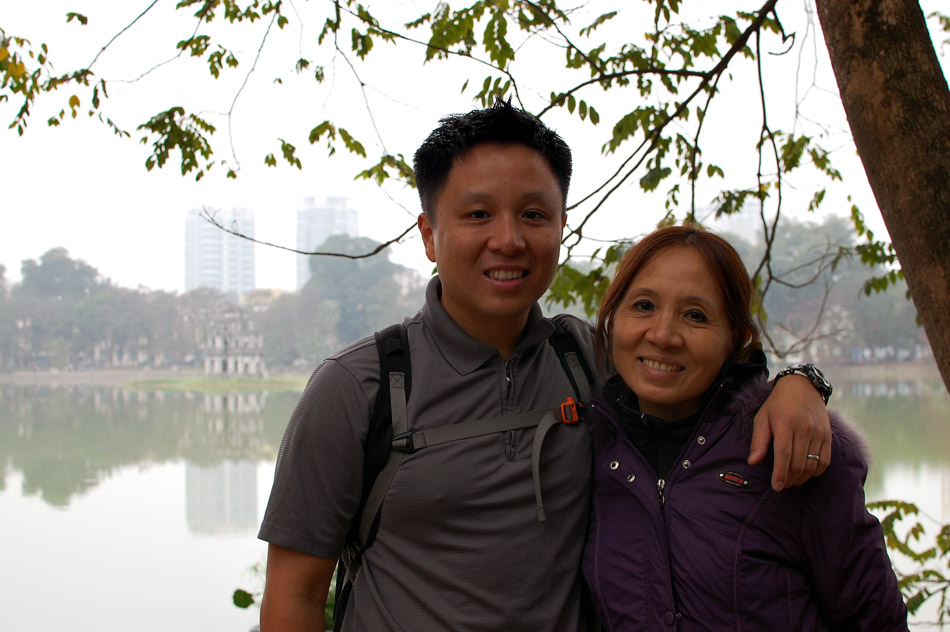 Along for the journey: Having never visited North Vietnam (very common among Southern Vietnamese), Kevin's Mom decided to join us for 3 weeks during this part of our trip!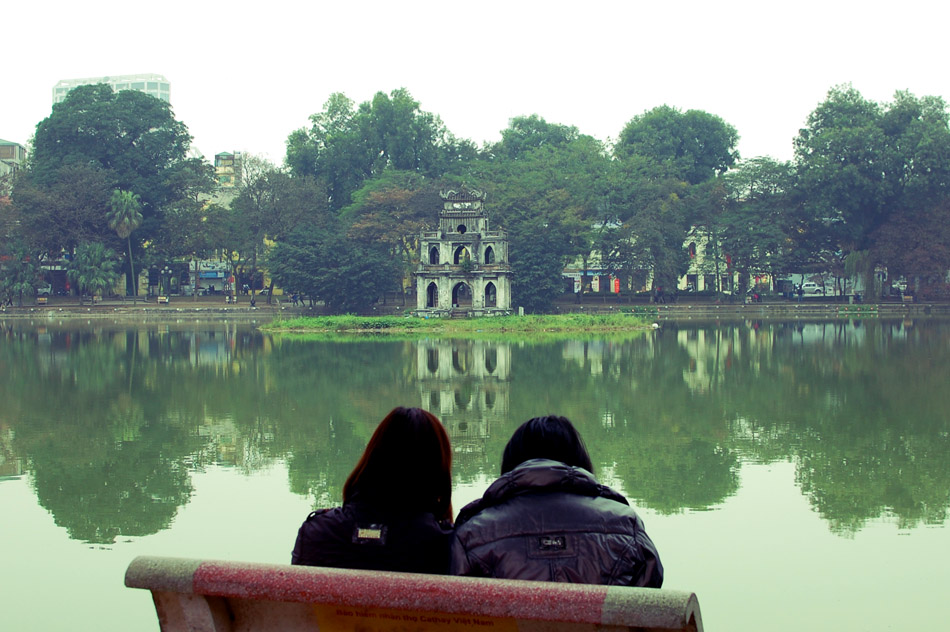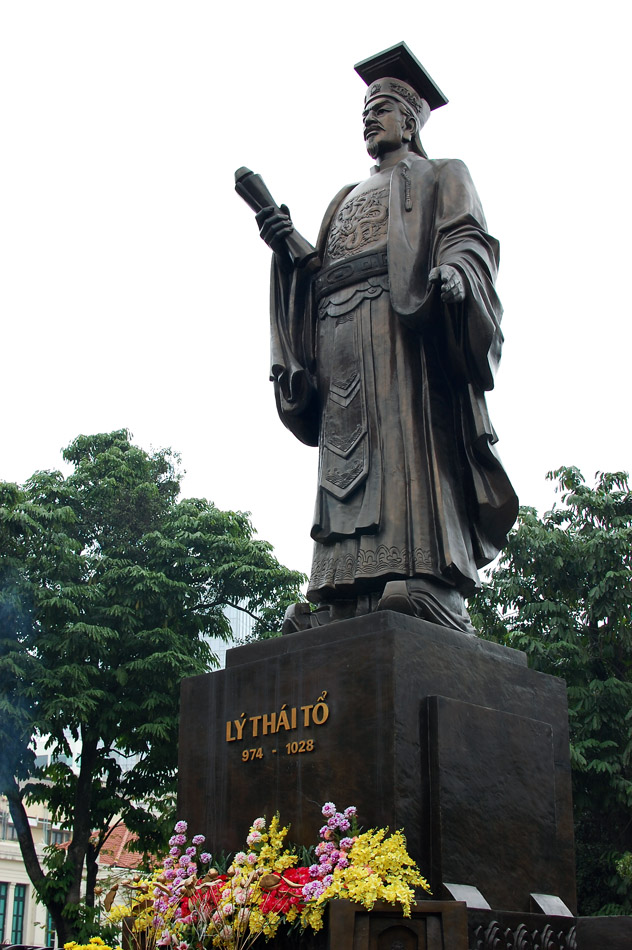 Hanoi is a city full of historic roots against the backdrop of a modern metropolis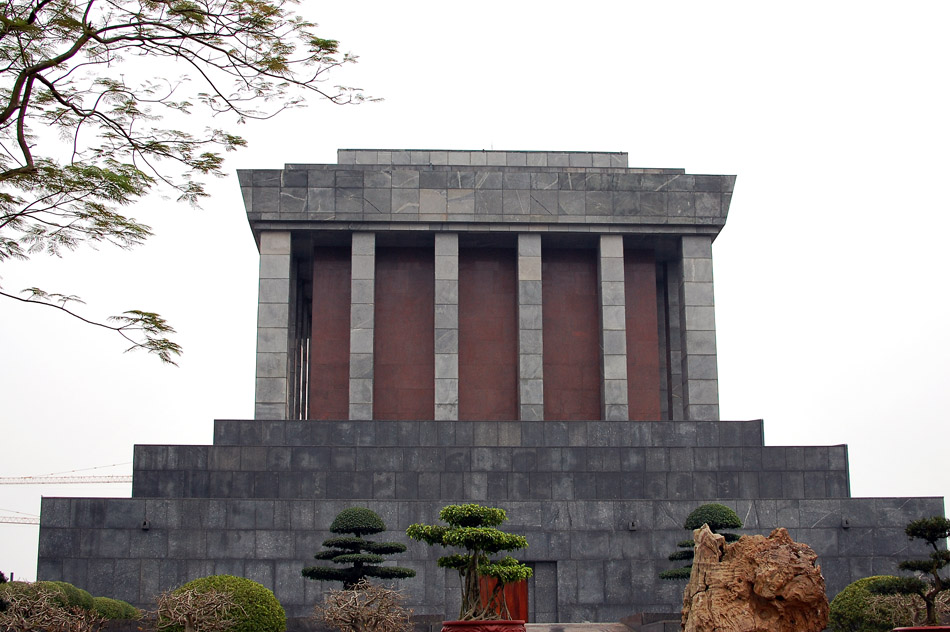 The mausoleum of the late President Ho Chi Minh, where his body lies embalmed on display inside the Soviet-style, Lenin-esque memorial.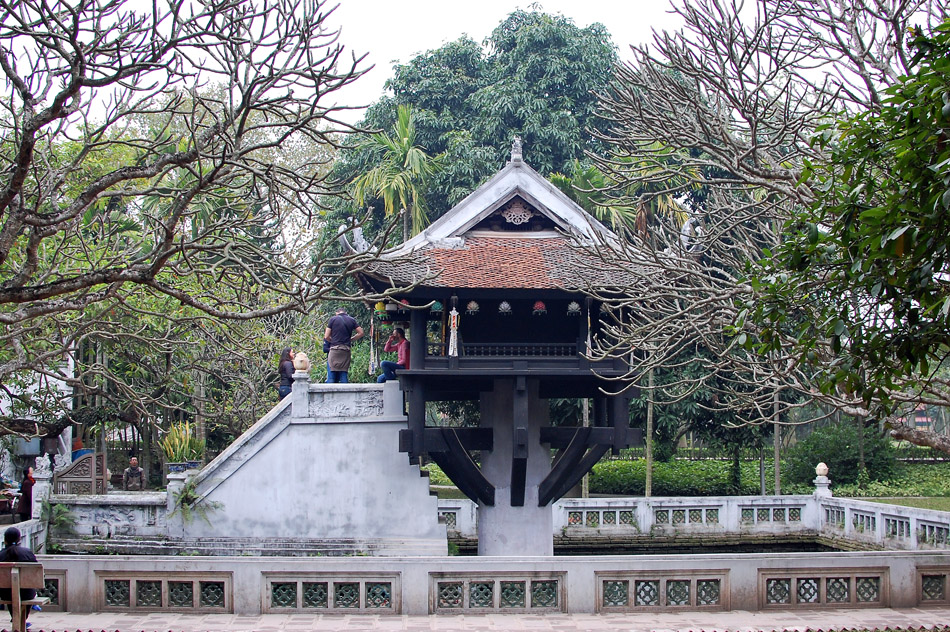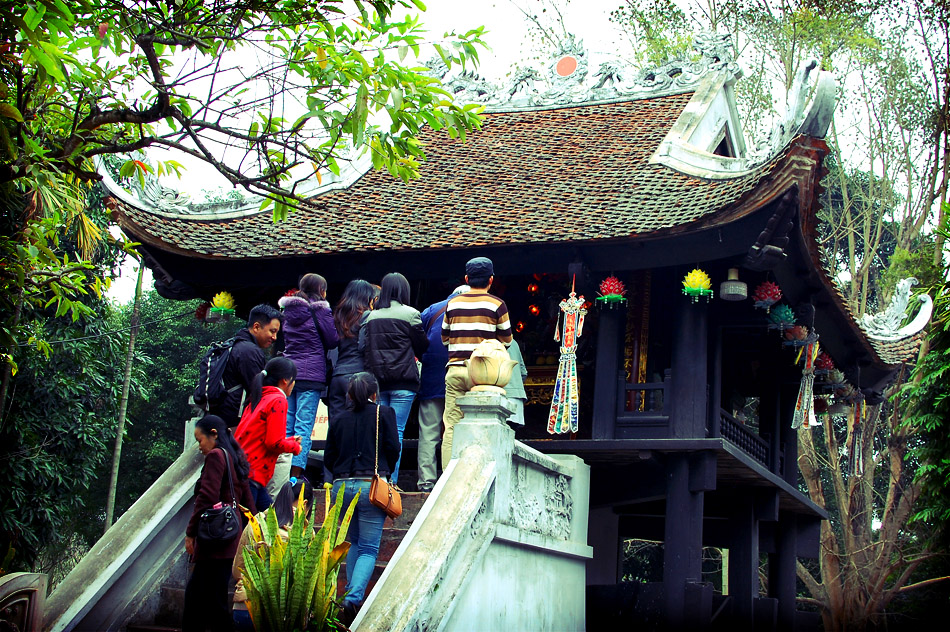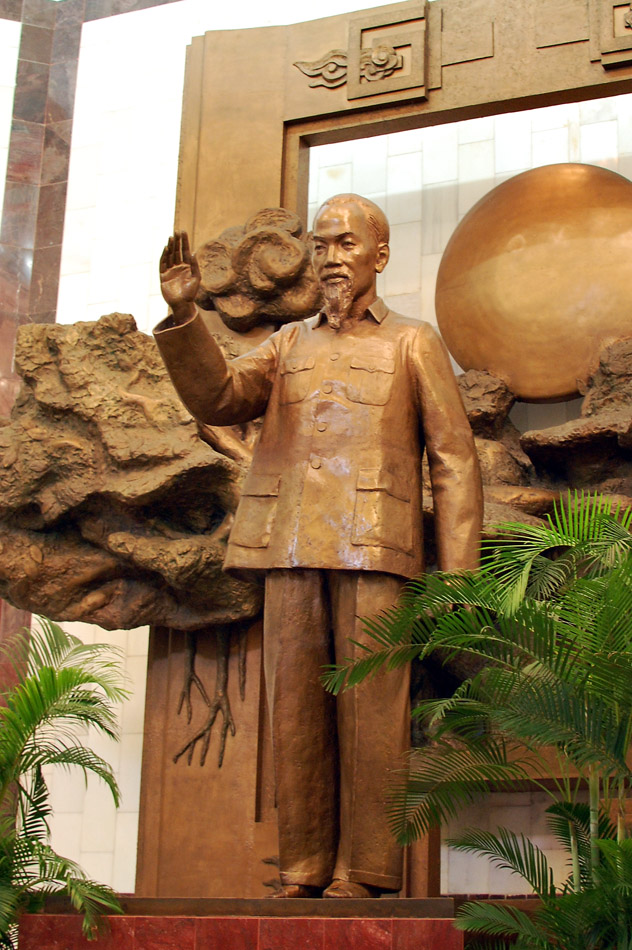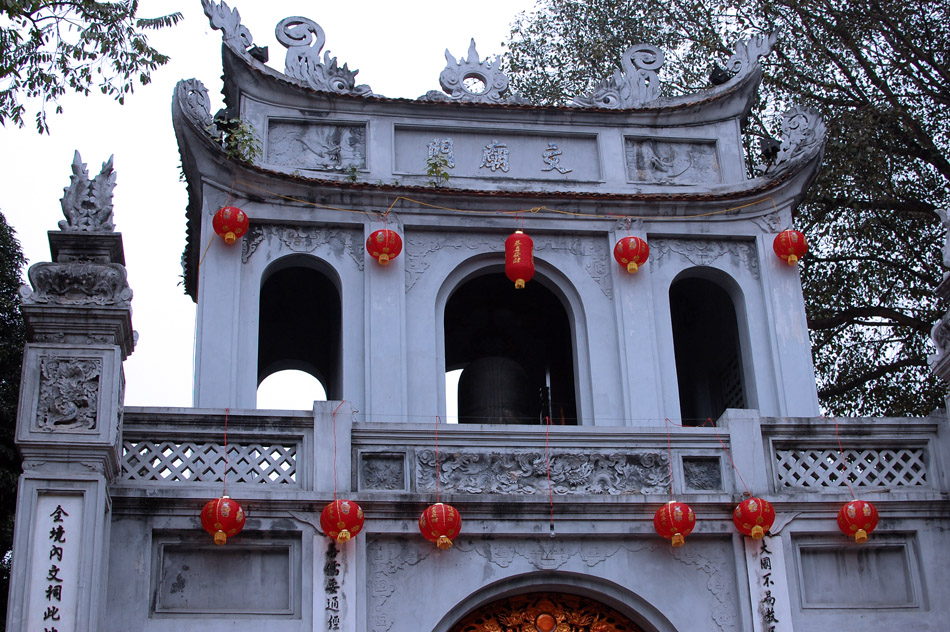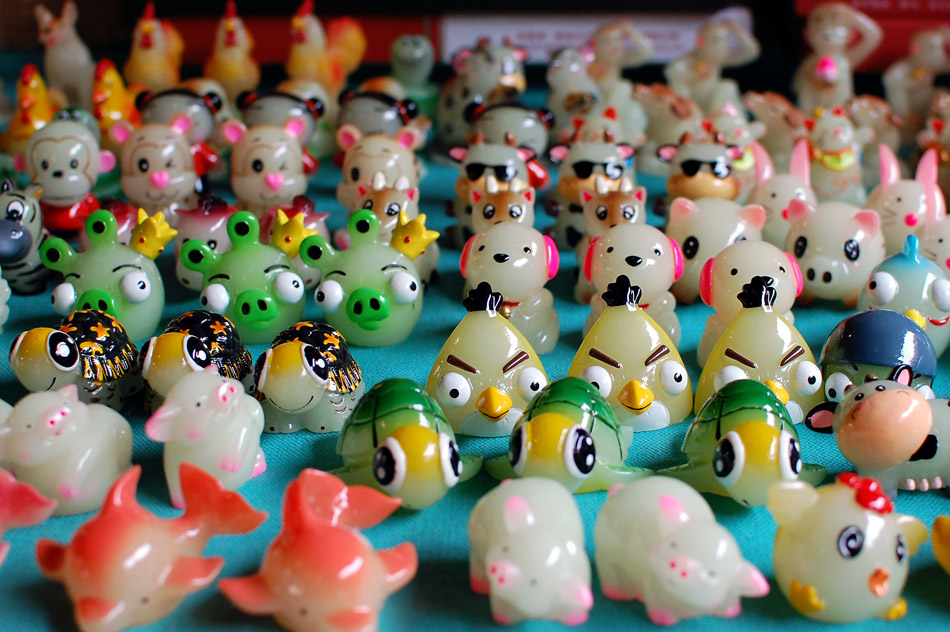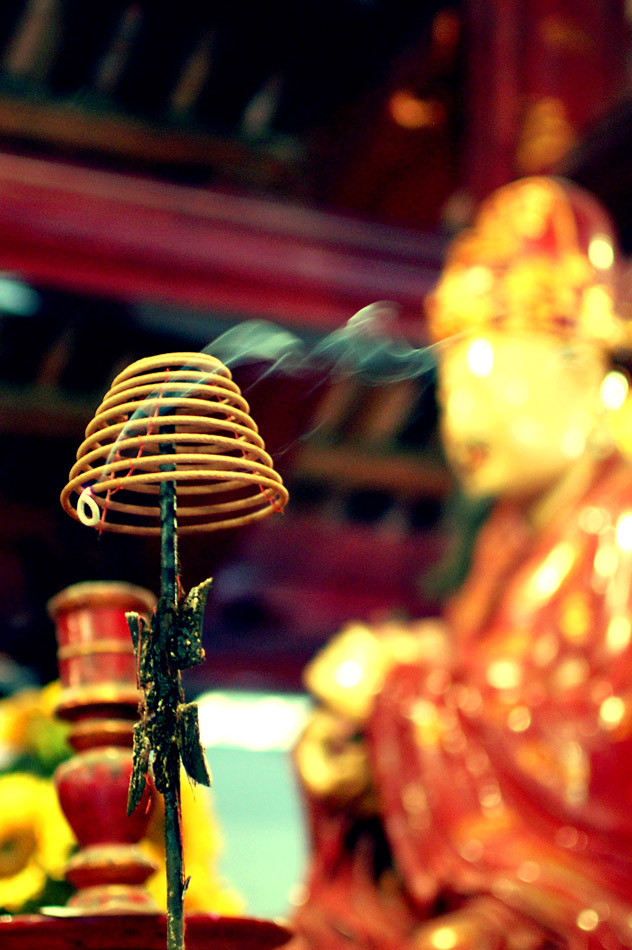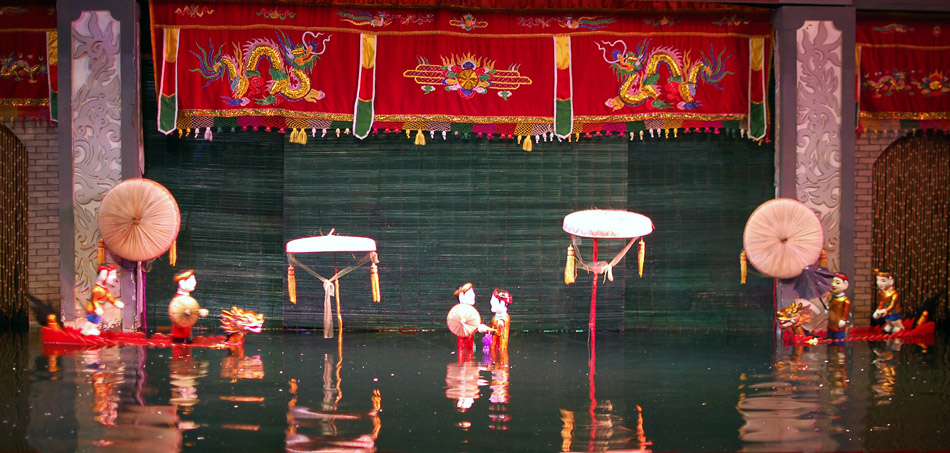 Water puppetry is a uniquely Vietnamese cultural display said to have originated as a form of village entertainment among farmers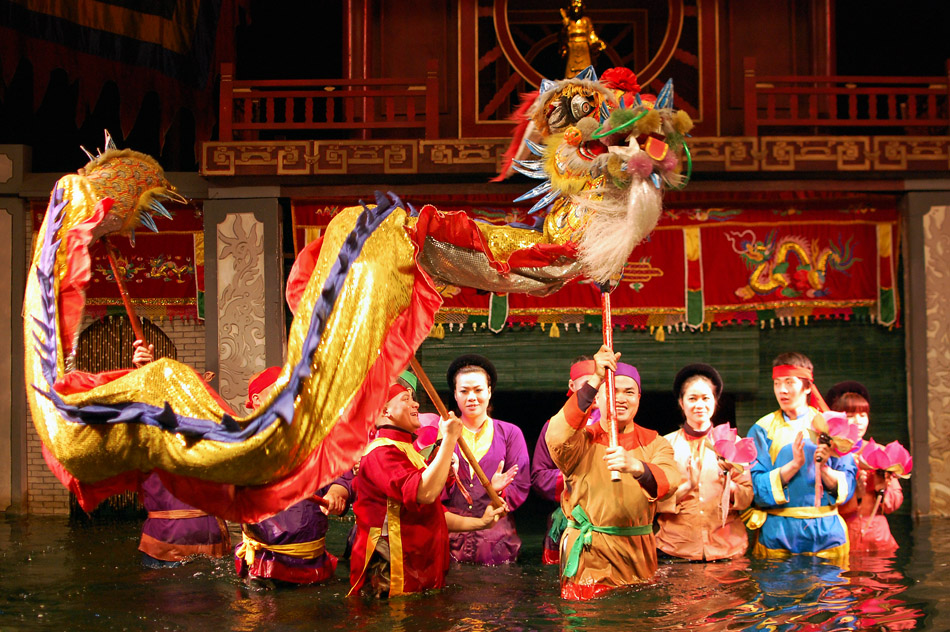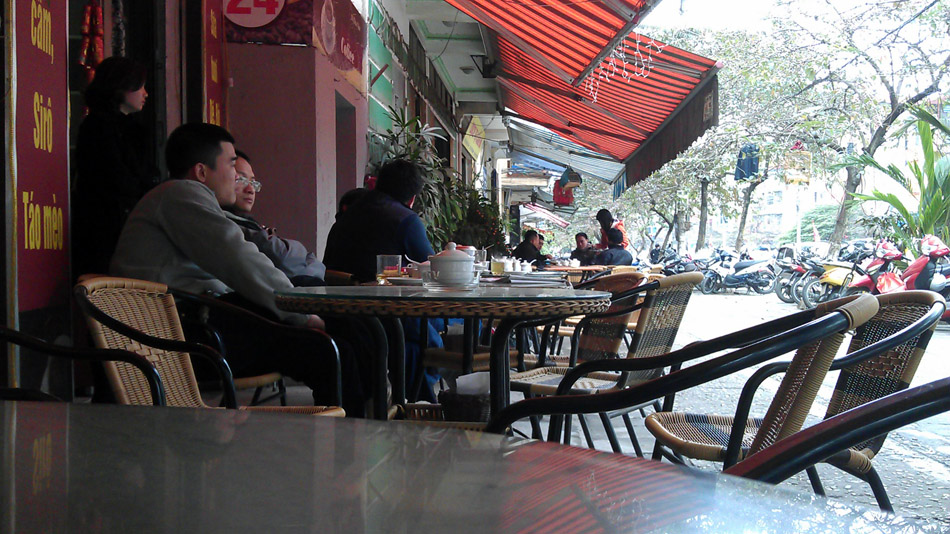 Coffee culture at one of Hanoi's thousands of coffee/beverage "Cafe – Giải Khát" establishments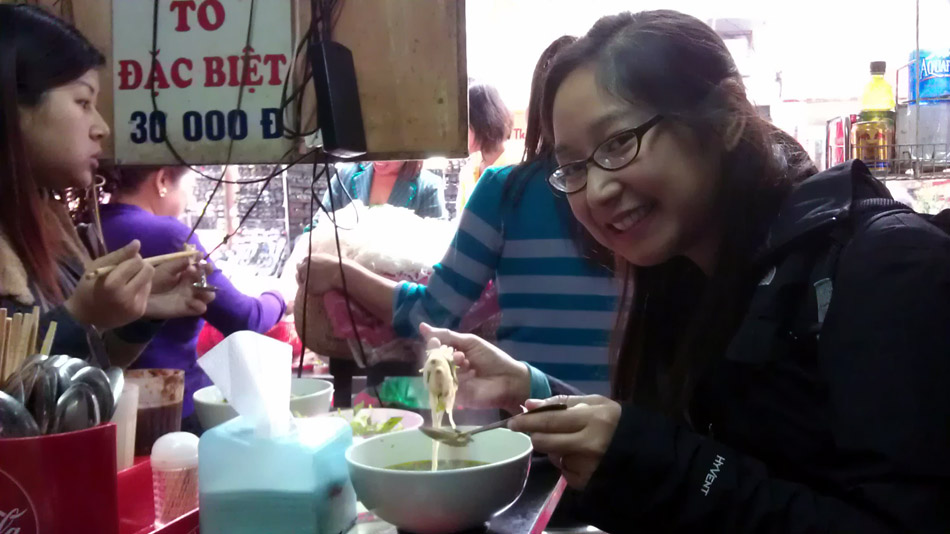 Can't miss authentic street-side, Hanoi-styled bún riêu chả cá (tomato-based vermicelli noodle soup with fried fish paste for you non-Vietnamese. Taste better than it sounds, I promise!)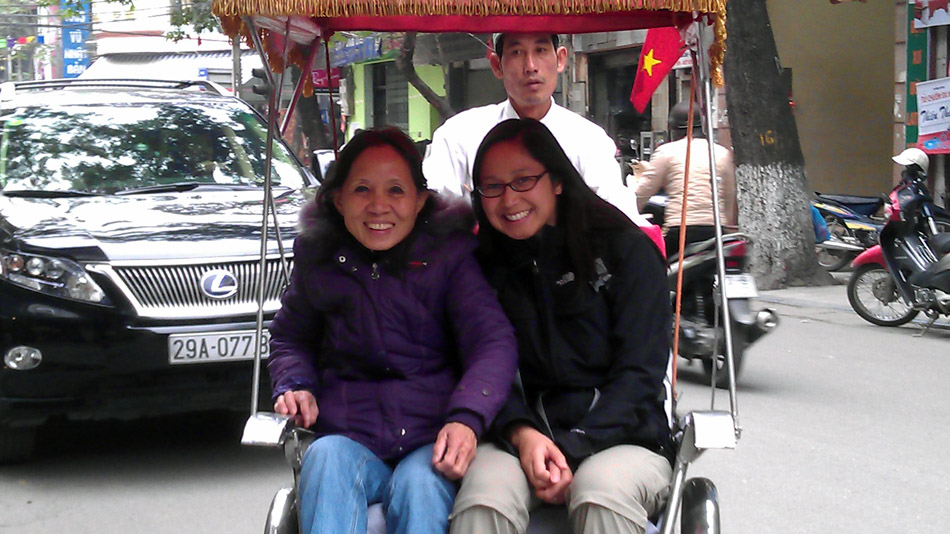 Cyclos (aka rickshaws) are nearly extinct in Hanoi and much of Vietnam–replaced by the millions of cars and motorbikes that dot the city's streets.