After practically living in the Andes mountains the past 2 months, we were excited to finally leave La Paz, Bolivia and arrive in beautiful Buenos Aires, Argentina! This European-styled metropolitan is fast-paced, diverse and was a great place for us to stay for over 2 weeks. We rented a nice apartment in the Palermo Hollywood district of town, met some great people, enjoyed delicious asado (barbecue) cooked to perfection over a parrilla (grill), and tried our best to live the normal life of the locals, or portenos. Once again, too many photos to choose from, so here are just a few to enjoy!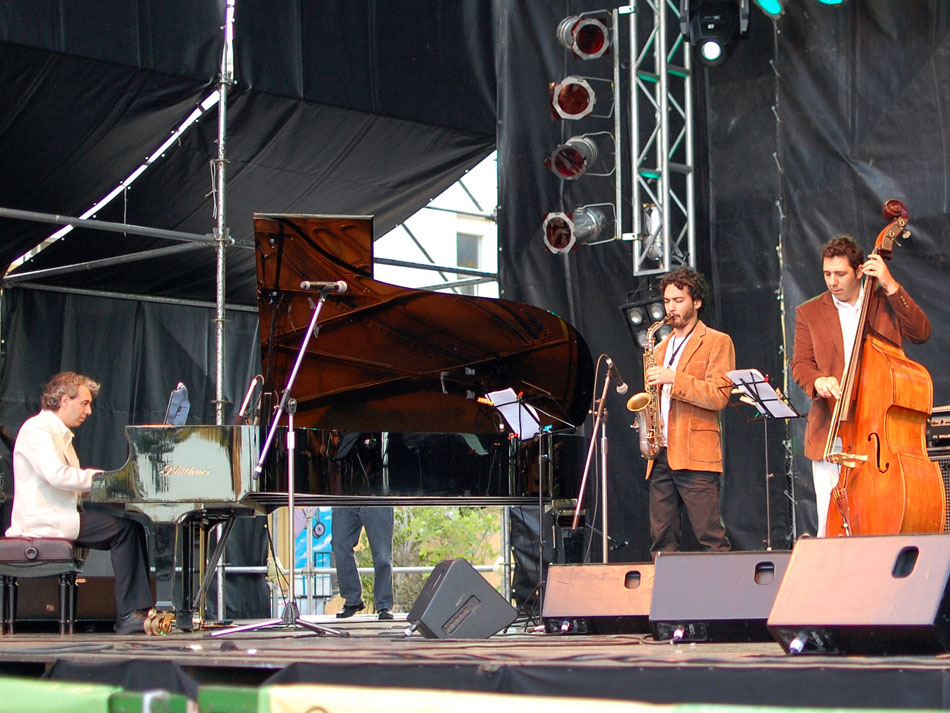 Enjoying an open air jazz concern in Recoleta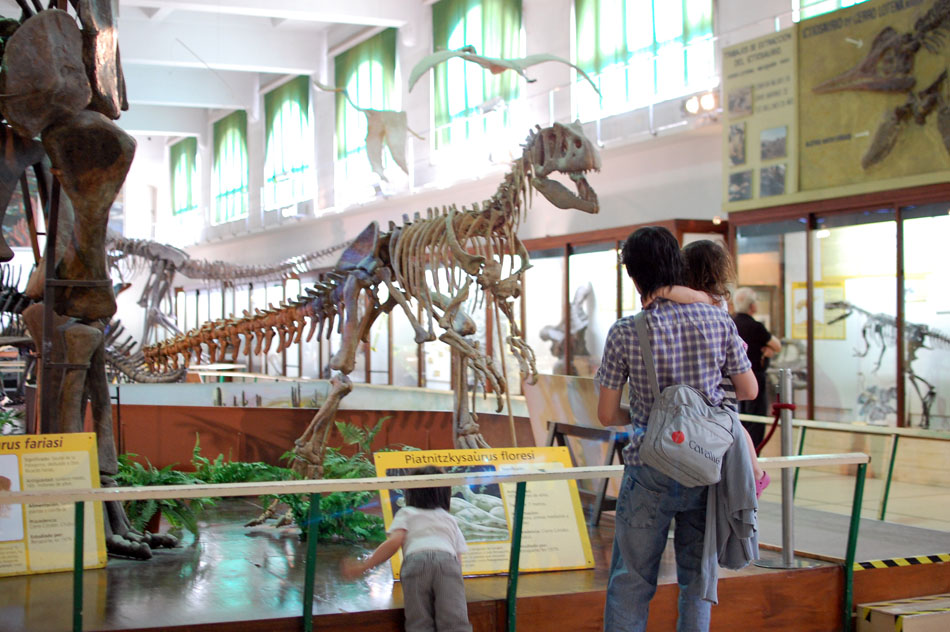 Sneaking a peak of the dinosaur fossils behind a cute family at the Museo Argentino de Ciencias Naturales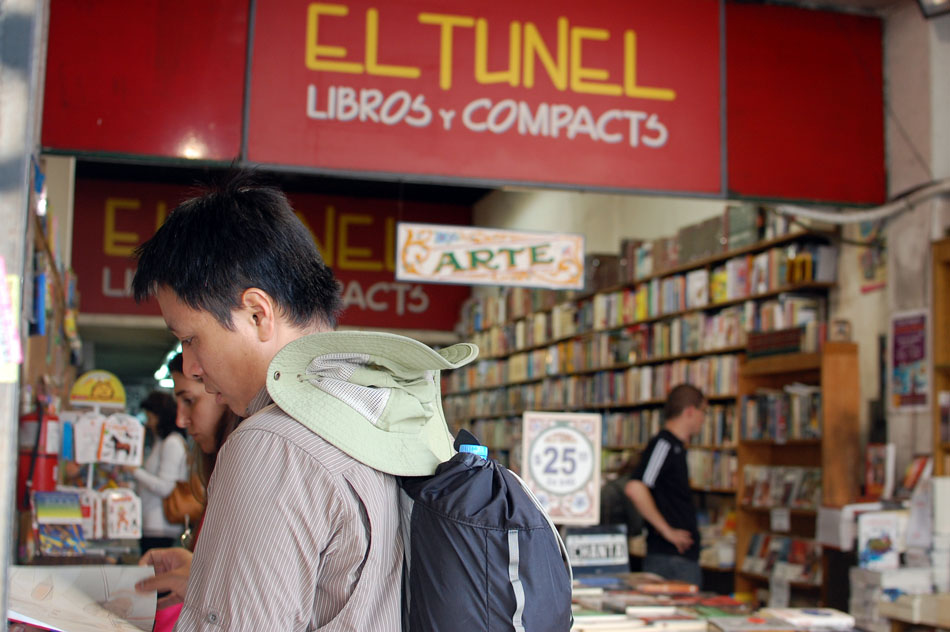 Browsing through some Spanish titles in one of the countless small bookstores around the city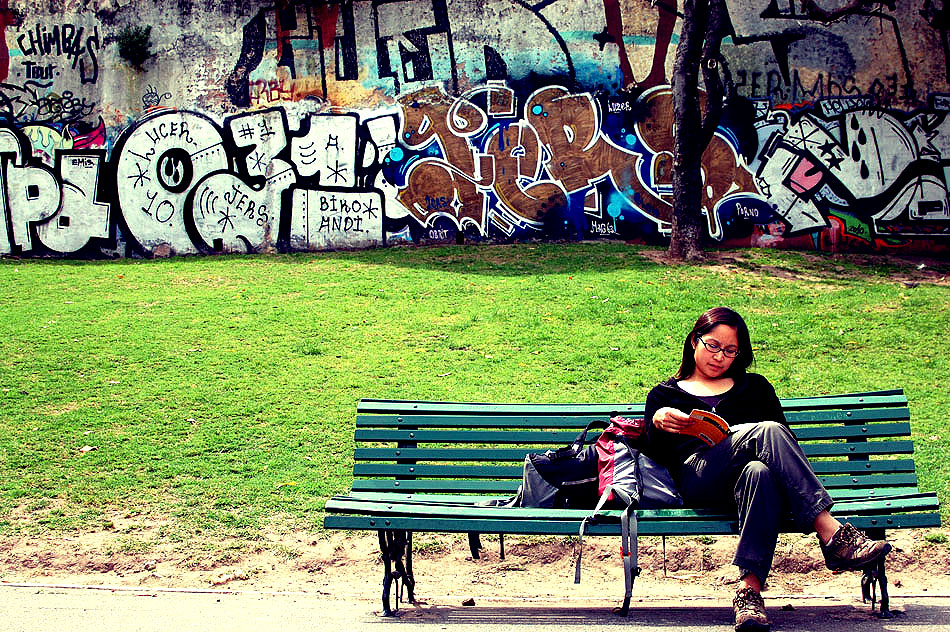 Just unwinding at a park in San Telmo on a lazy Sunday afternoon. In Buenos Aires, graffiti art and political tagging is seemingly everwhere and adds to the porteno culture.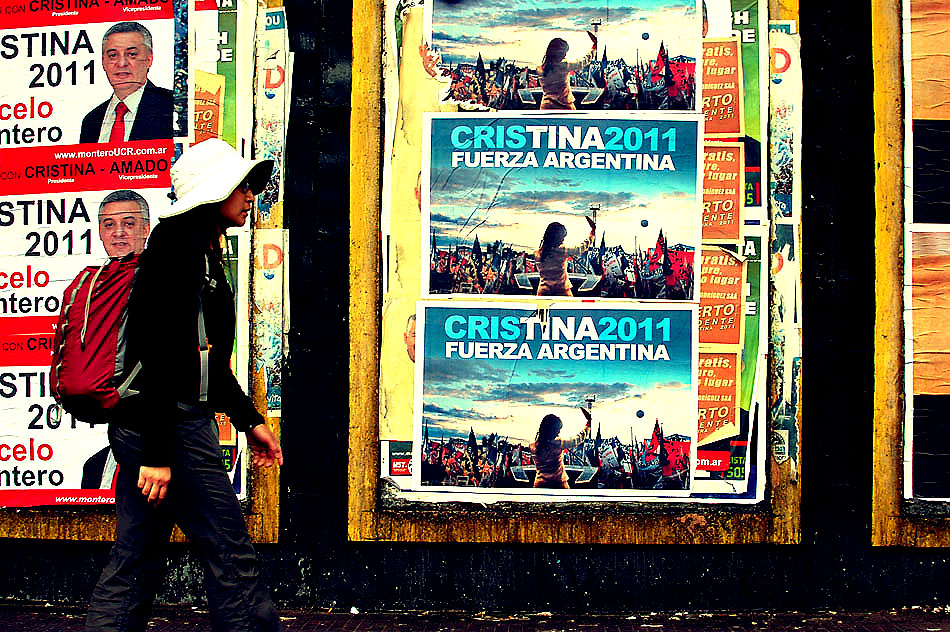 Having arrived in Buenos Aires on the national election day, there was still tons of energy and fervor over Cristina Fernández de Kirchner's landslide re-election victory.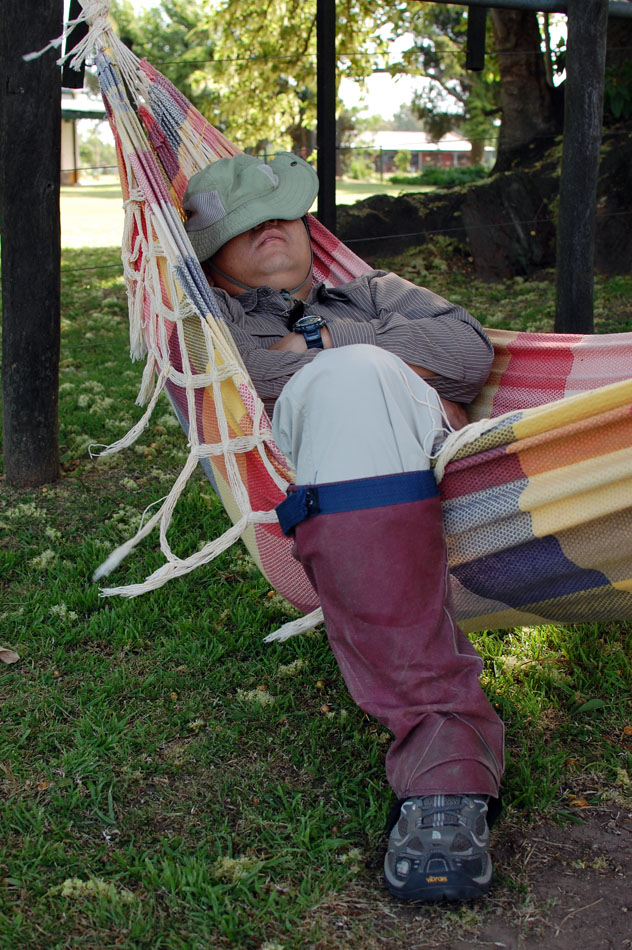 Afternoon nap at a local estancia, or ranch, in Escalada before embarking on another horseback ride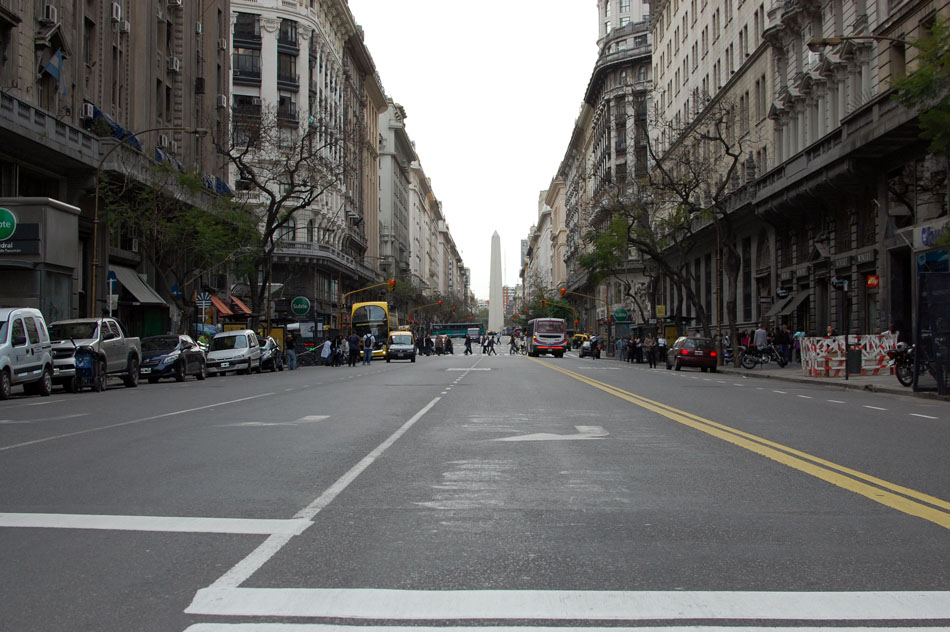 View of the Obelisk from Plaza de Mayo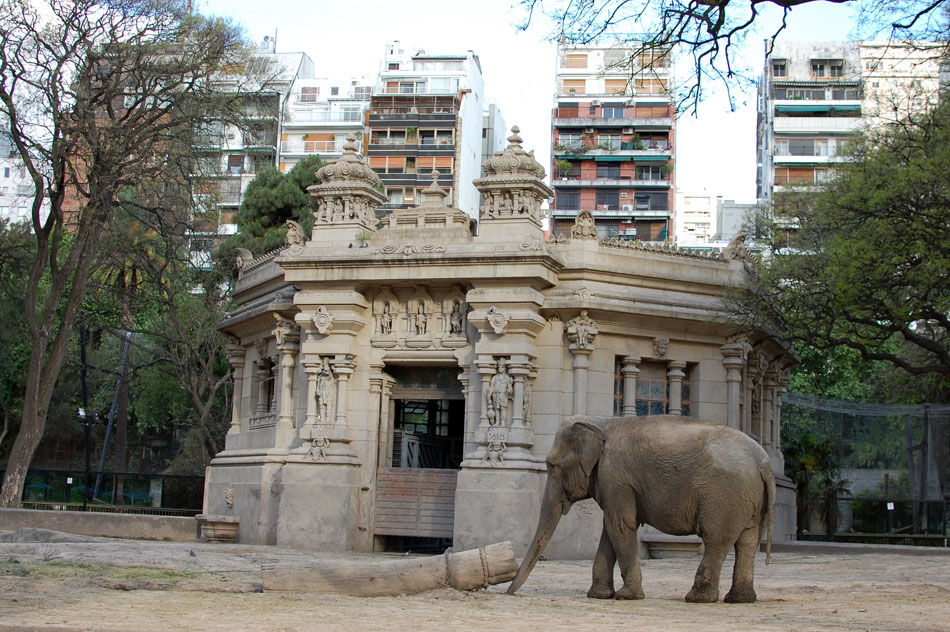 A day at the Buenos Aires zoo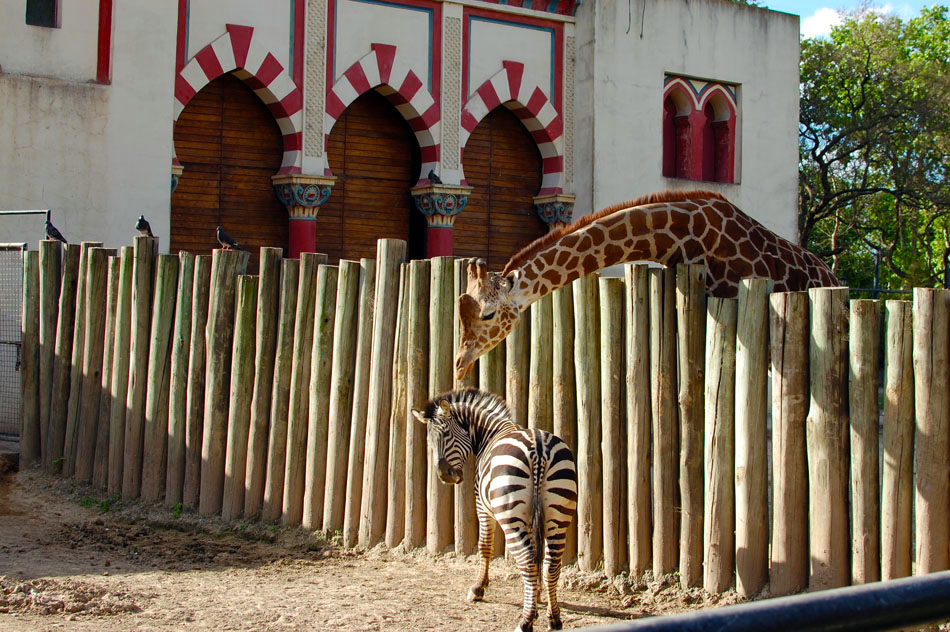 Animal gossip! Apparently, the buzz from the bees is that the cheetahs are in quite a bit of a spot.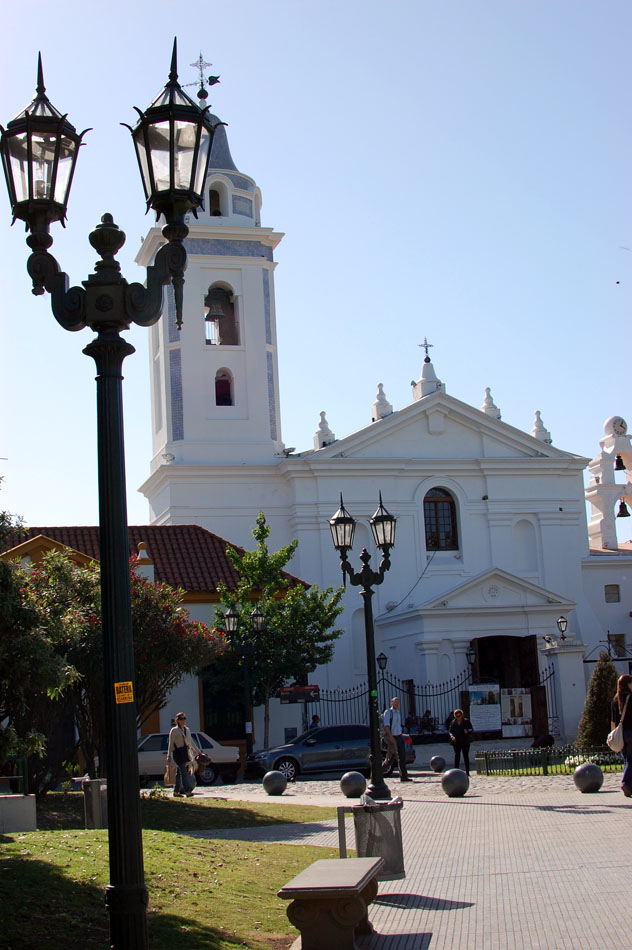 La Iglesia Recoleta Dominica in the Recoleta district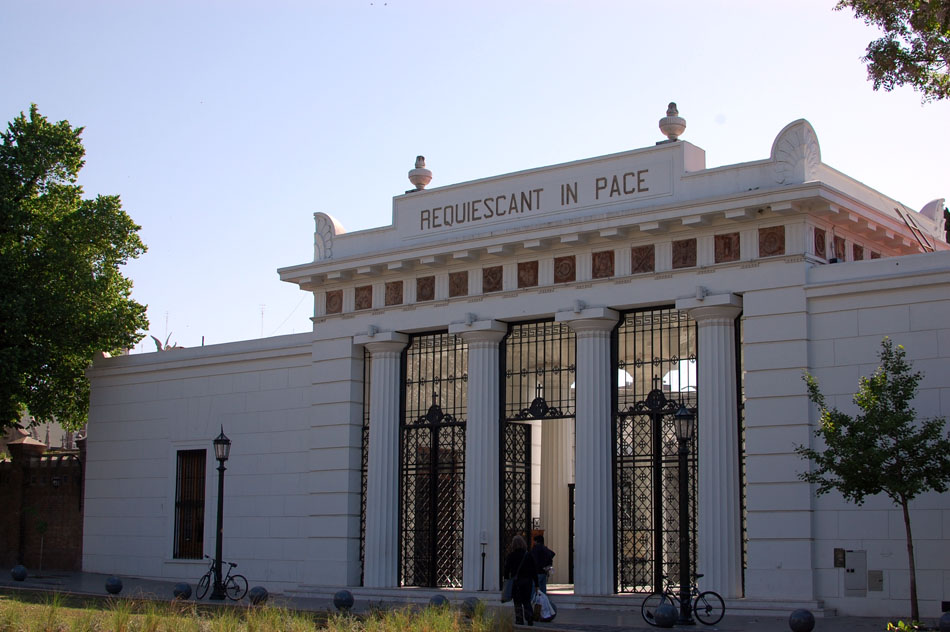 "Rest in Peace." Entrance of the famous–and ultra-posh–Recoleta Cemetery where the Argentina uber-elite are buried.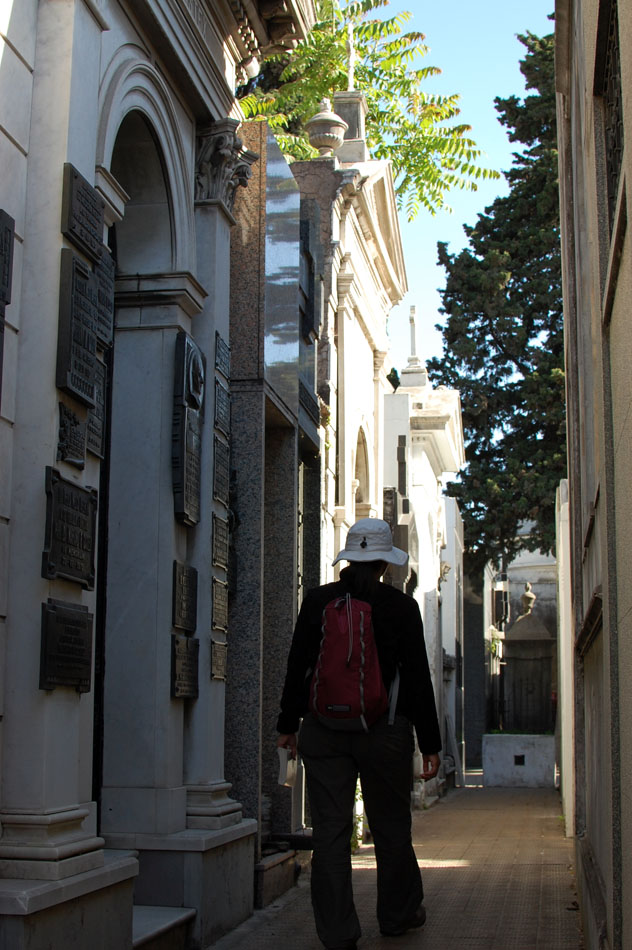 Wandering the crypts, tombs and mausoleums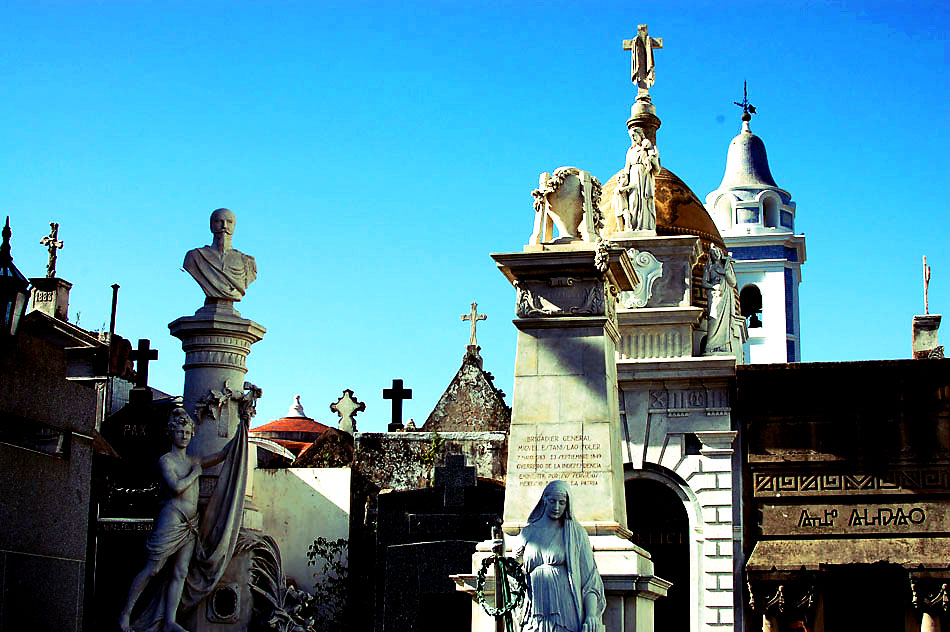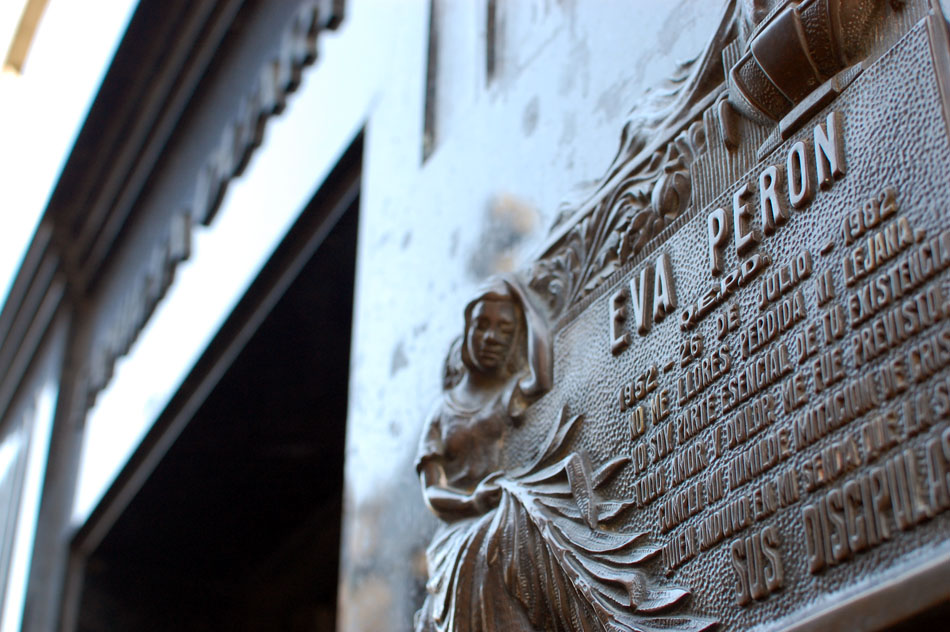 Tomb of the beloved Argentine former first-lady and populist politician, Eva Peron (a.k.a. Evita)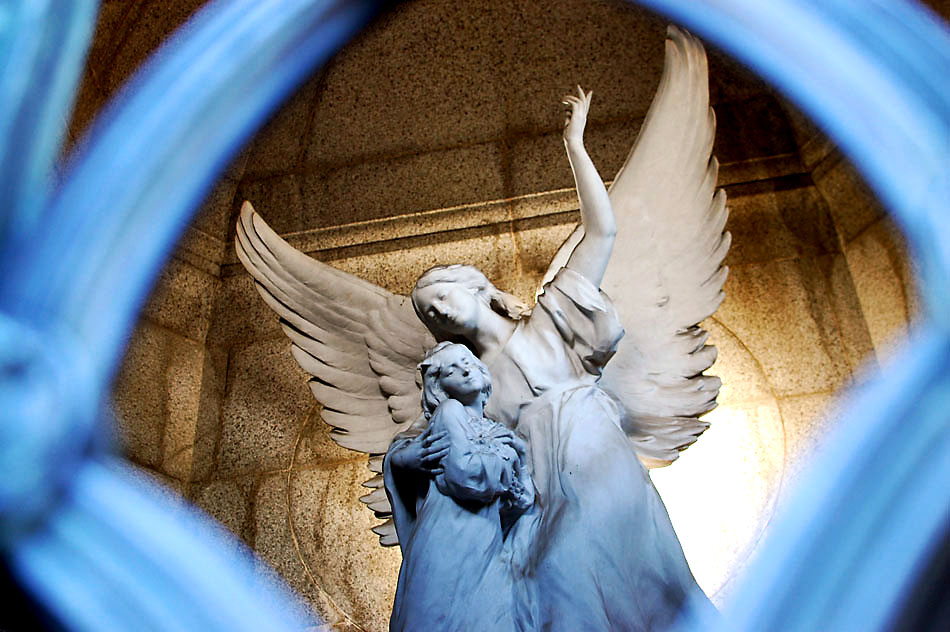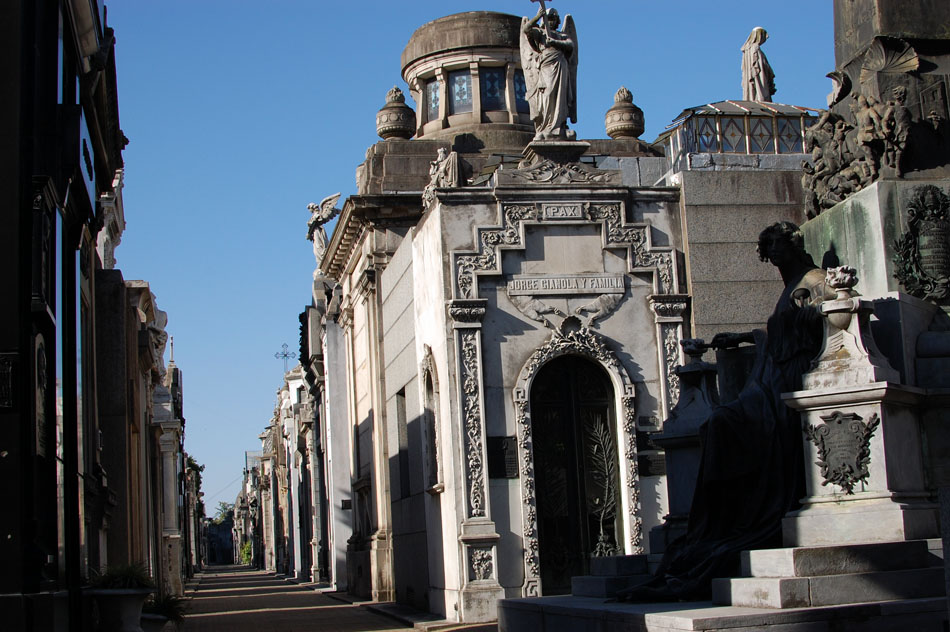 The average plot of land being about $1.6 million USD, it's said that being buried in Recoleta Cemetery costs more than living an entire lifetime!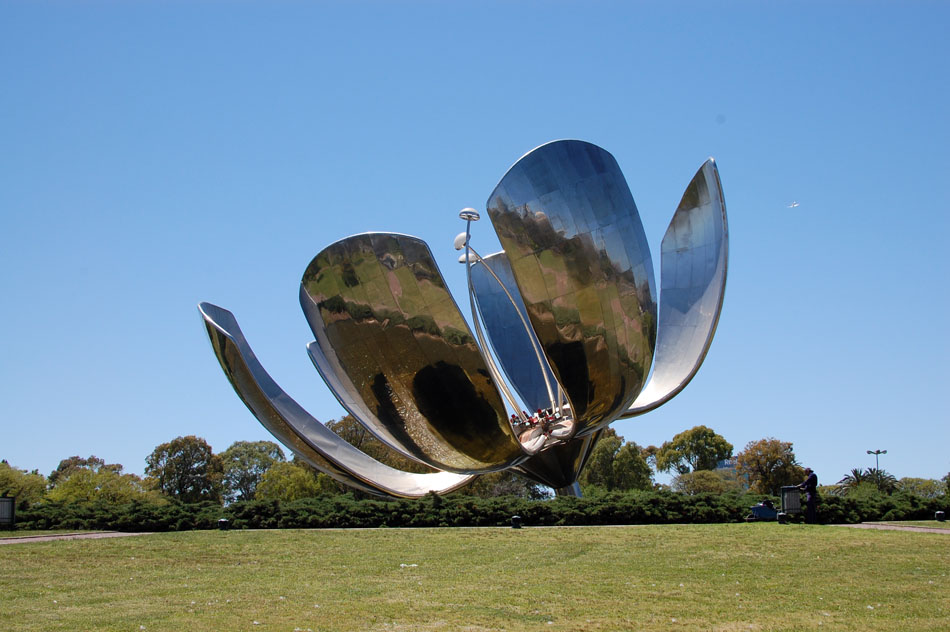 Flor de Metal sculpture near downtown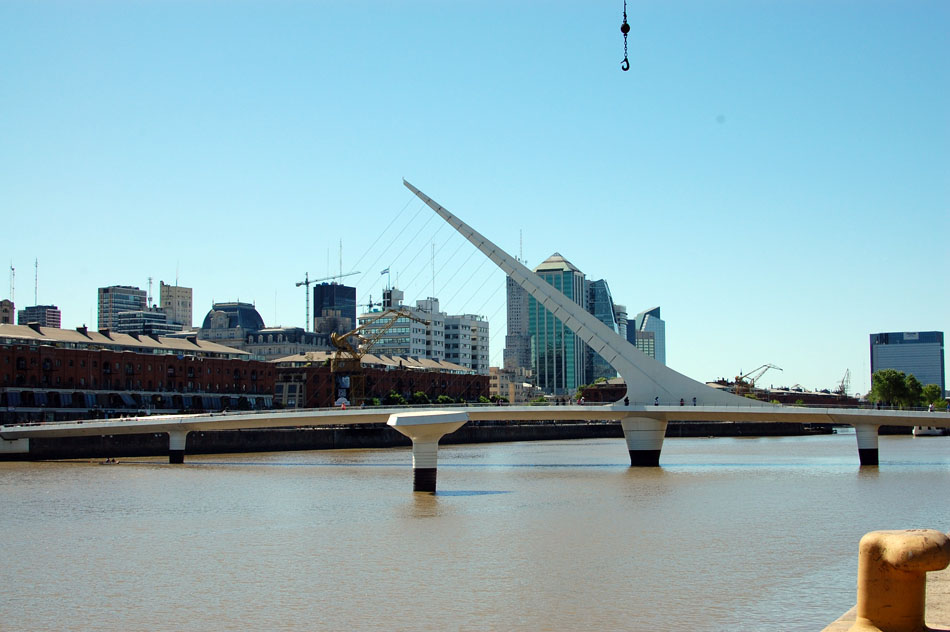 Puente de la Mujer ("the Woman's Bridge") marks the center of the ultra-modern Puerto Madero district of Buenos Aires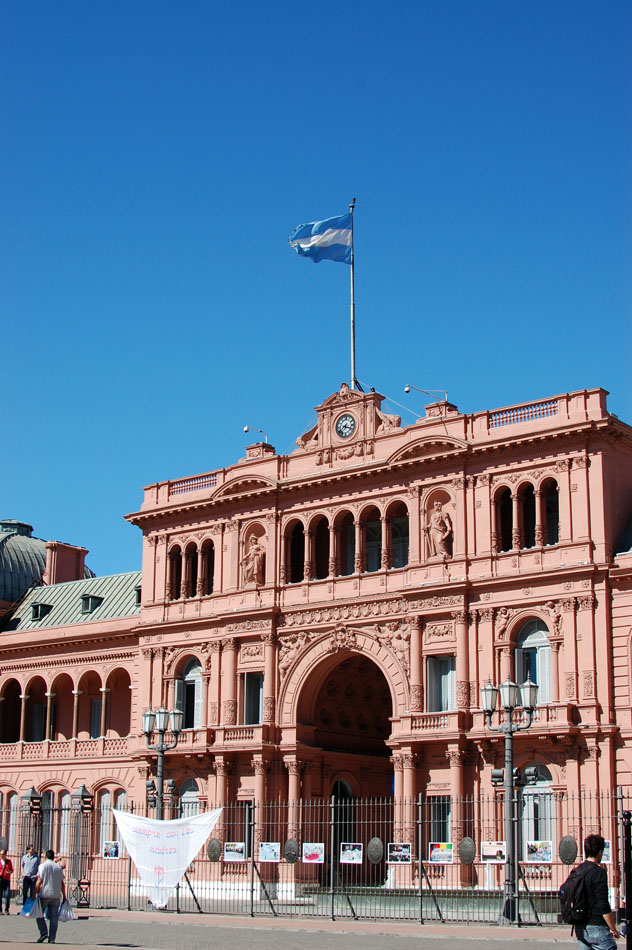 The Casa Rosada (Pink House) at Plaza de Mayo is the Argentine political equivalent of the White House, except the President doesn't actually live here.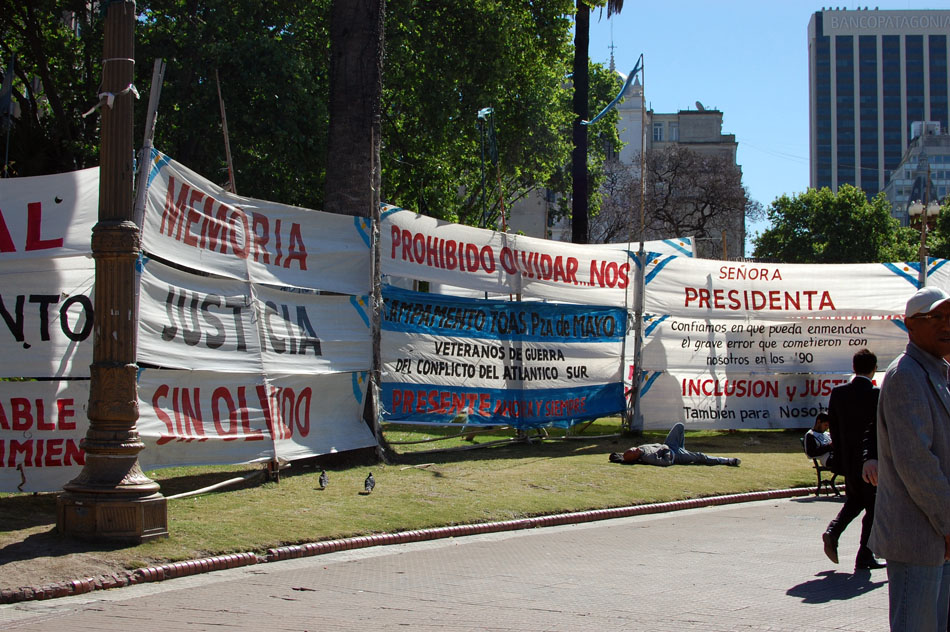 Protests, demonstrations and rallies are practically a daily norm here in the country's capital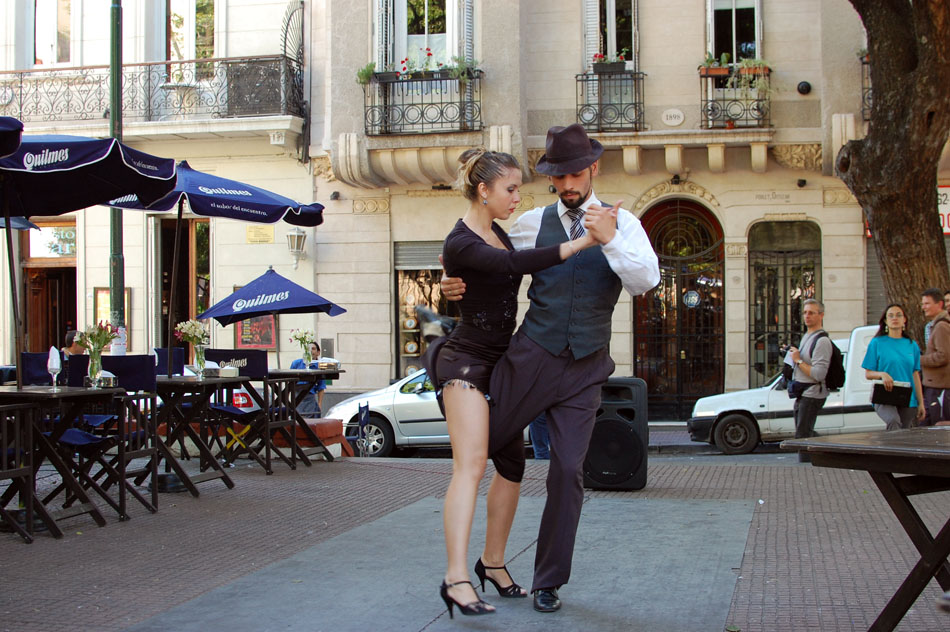 Argentina is the birthplace of tango, and it's still alive and well in Buenos Aires!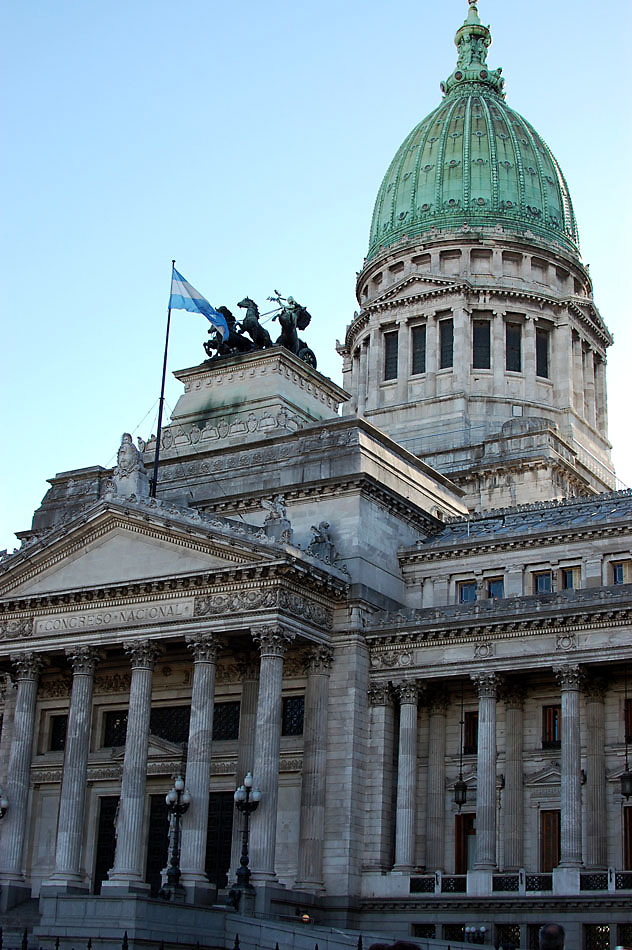 Palacio del Congreso, which–not coincidentally–looks like and was modeled after the U.S. Congress building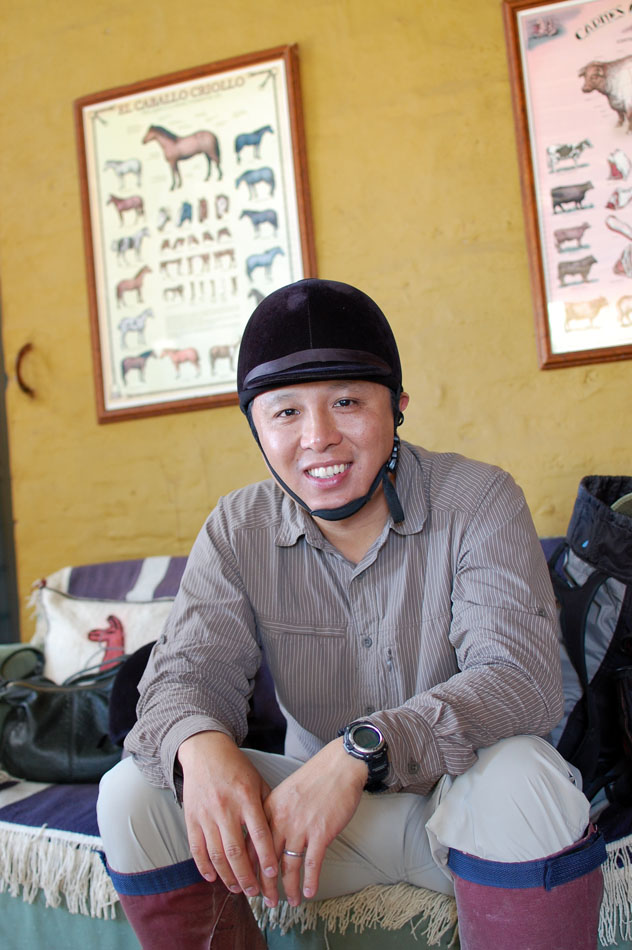 Chip chip cheerio! We learned how to ride horses here in Buenos Aires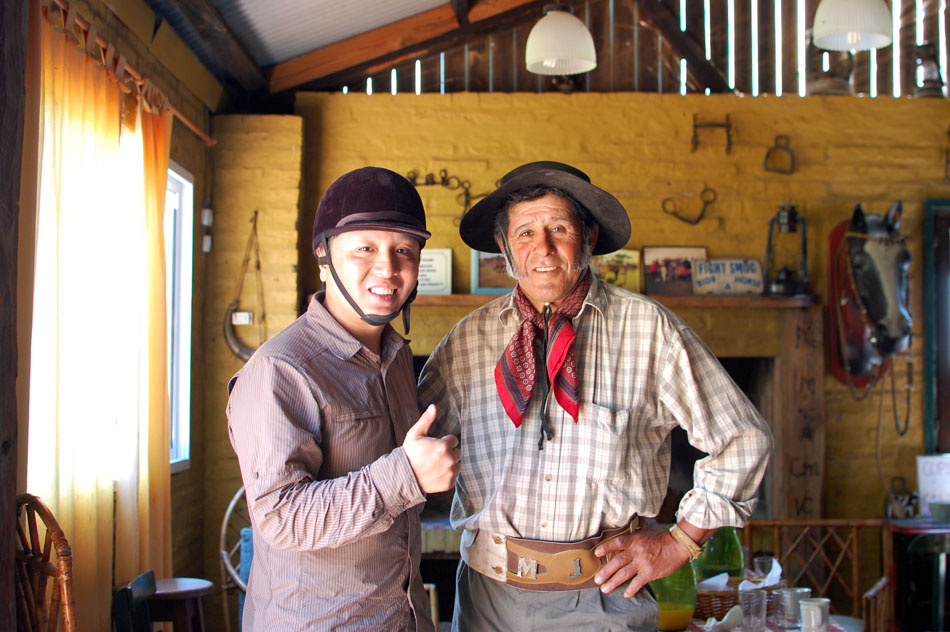 Posing for a photo-op with local gaucho Juan after a long day of horseback riding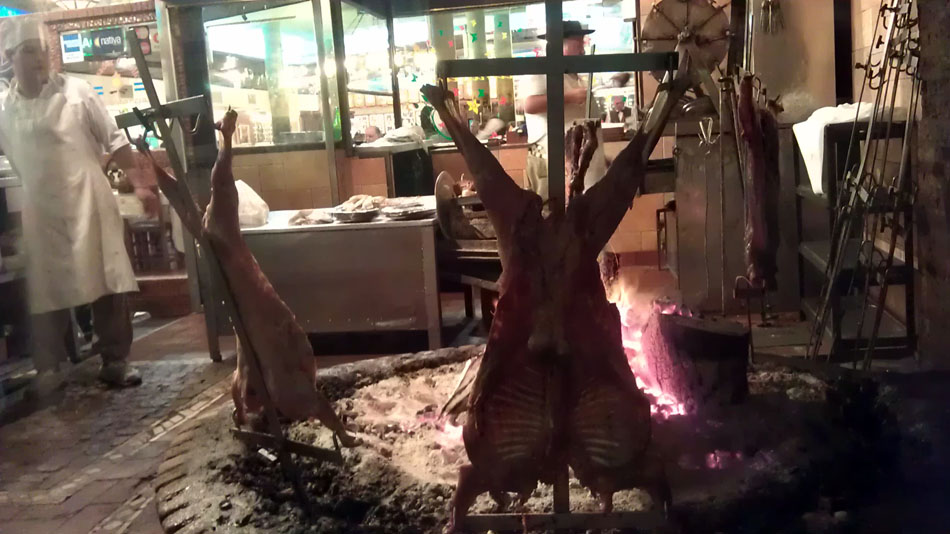 Argentina's prized cuisine is grilled meats, or parrilla (pronounced "pa-reesha")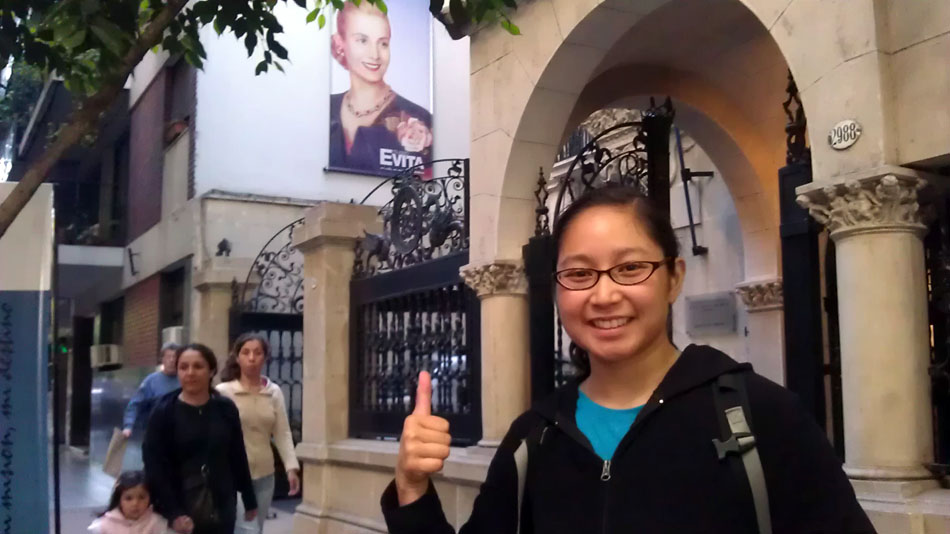 The Evita museum is located in one of the women's shelters that the former first-lady built during her years as a champion of the people.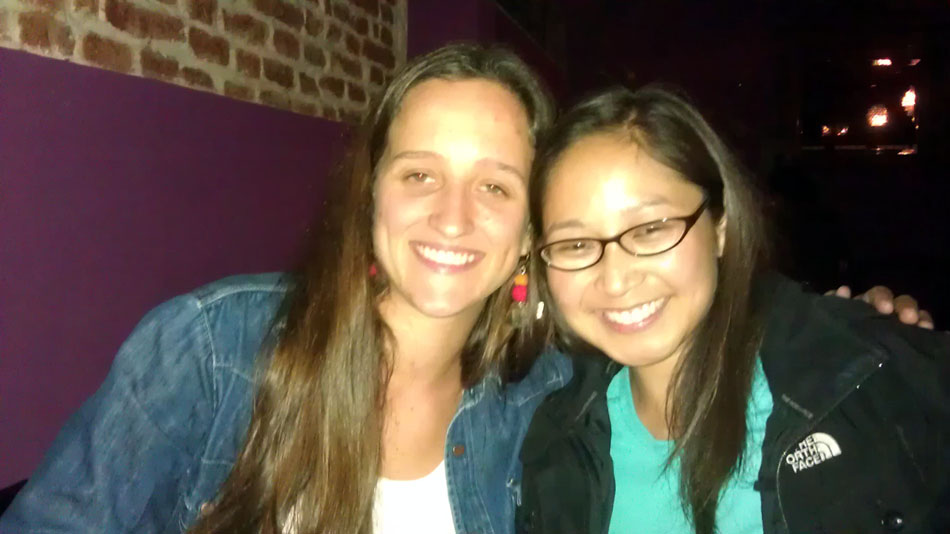 At a late night bar in Palermo with Juliana, one of our Couchsurfer friends