After 3 weeks in Peru, we finally made our way to Cusco, the former Incan capital and current cultural capital of Peru. To say there was so much to do and see in and around Cusco would be a gross understatement! In addition to visiting the city's many museums, churches and other cultural sites, we met some great people and even took up some more adventurous activities, including white-water rafting, paragliding, and zip-lining! Here are only a few photos from our wonderful stay in historic Cusco!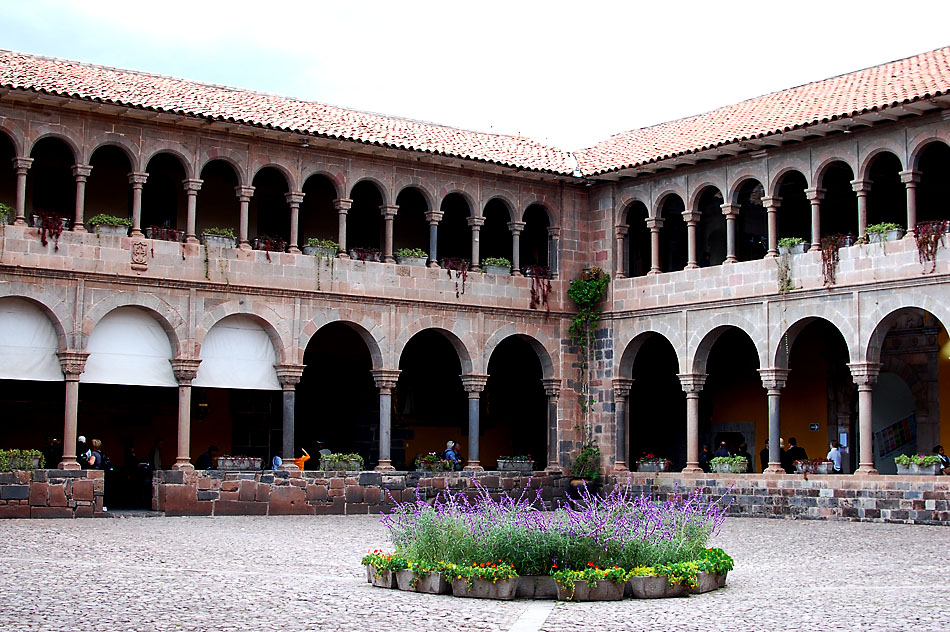 Courtyard at Santo Domingo convent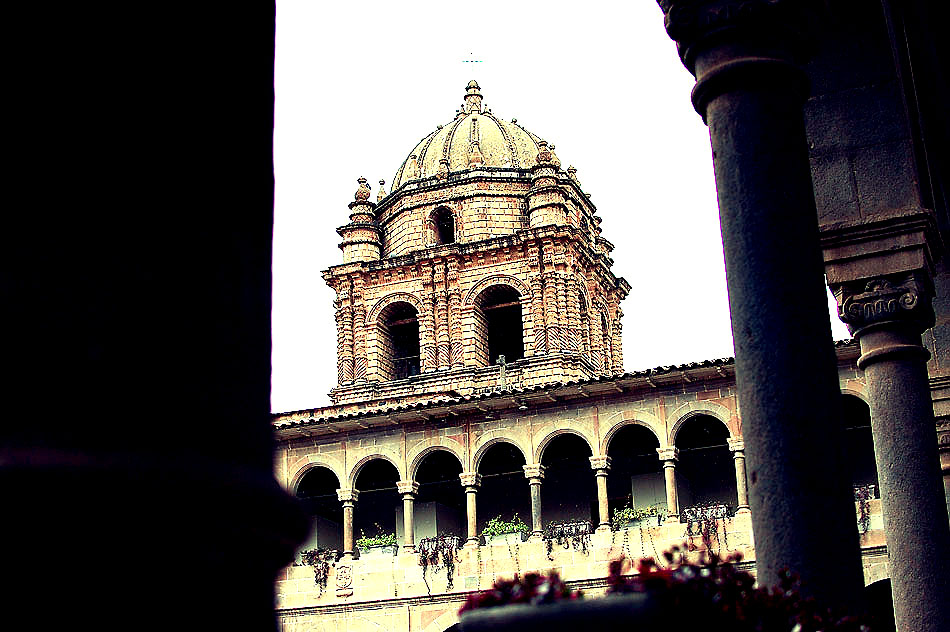 Santo Domingo church, one of many built during the Spanish colonial period within Cusco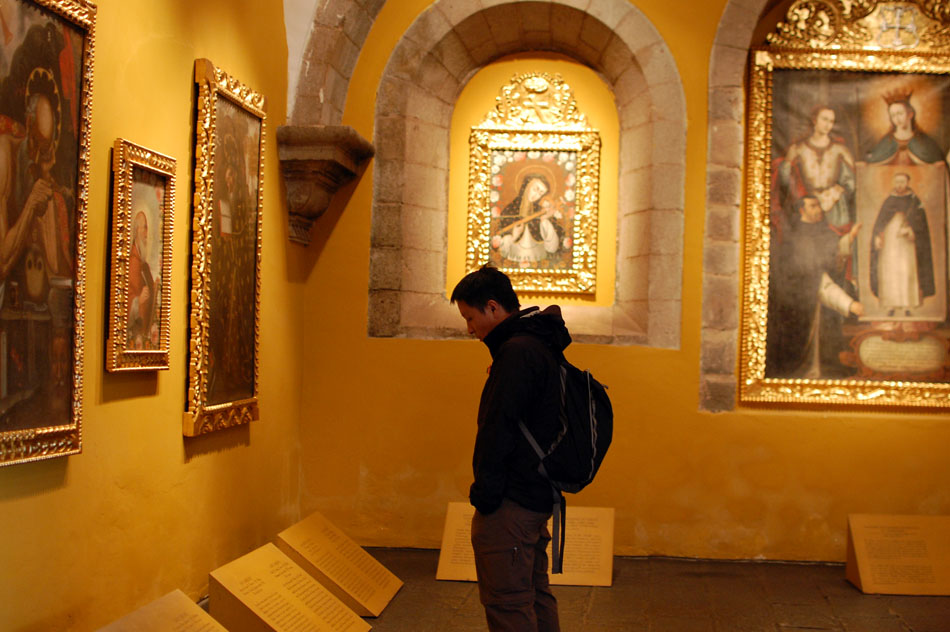 One of Cusco's numerous religious art galleries, many of which exhibit the city's unique painting technique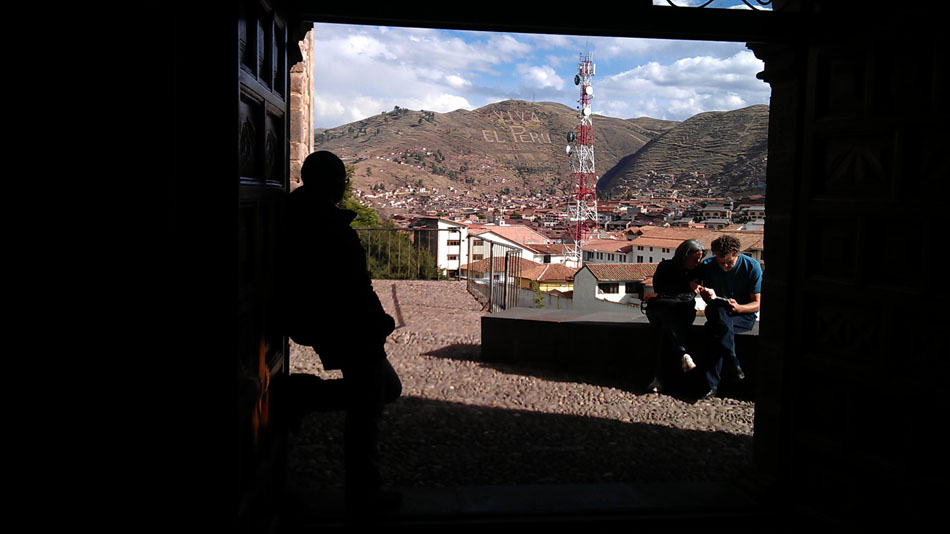 Enjoying the view of the mountains surrounding the city during a quick break above the Coricancha museum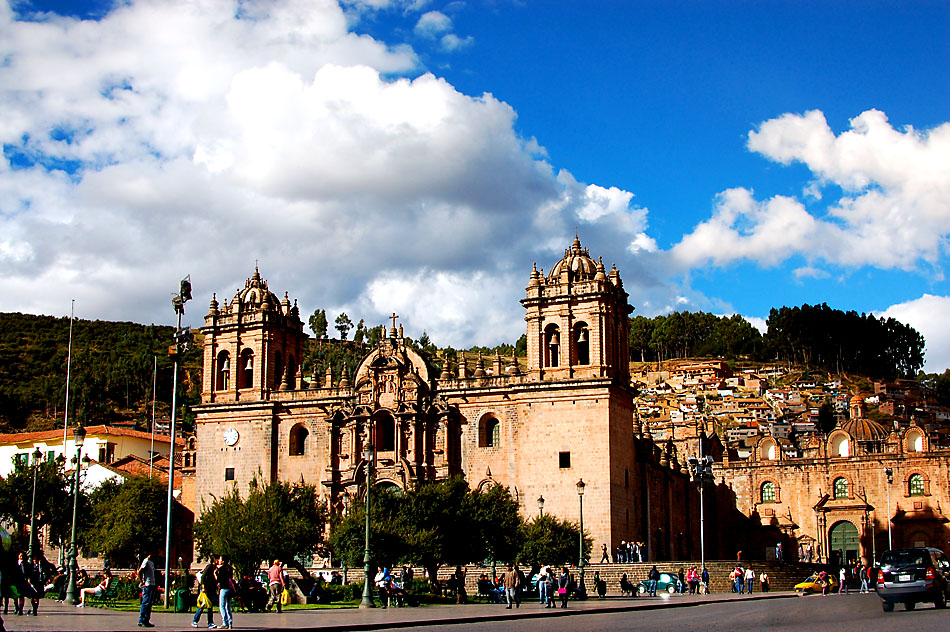 Majestic shot of the Cusco Cathedral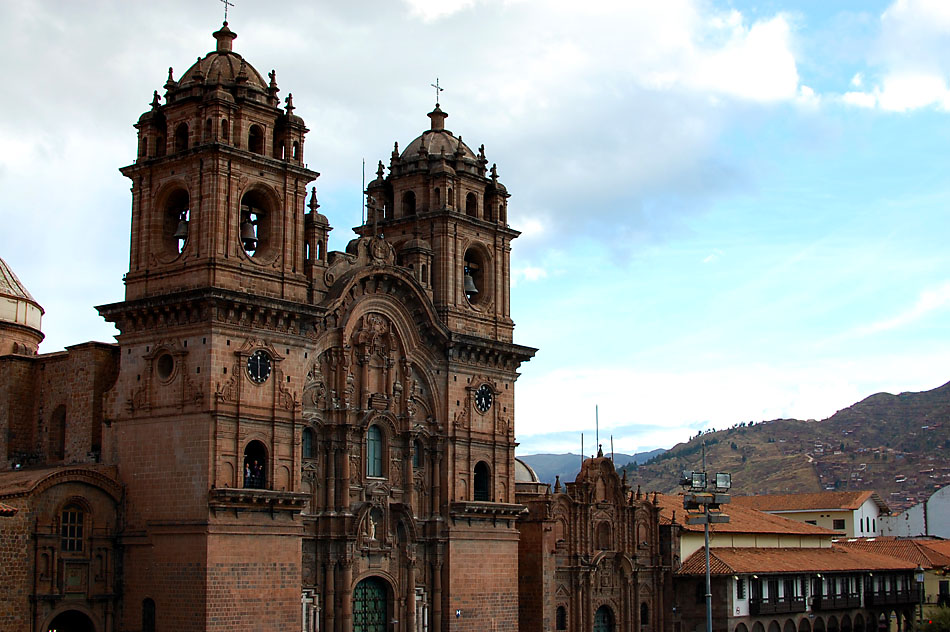 Although the Jesuits were driven out of Cusco (and much of the country) a few centuries ago, they managed to erect numerous churches in and around Peru much like the grand Iglesia de Compania de Jesus in Cusco.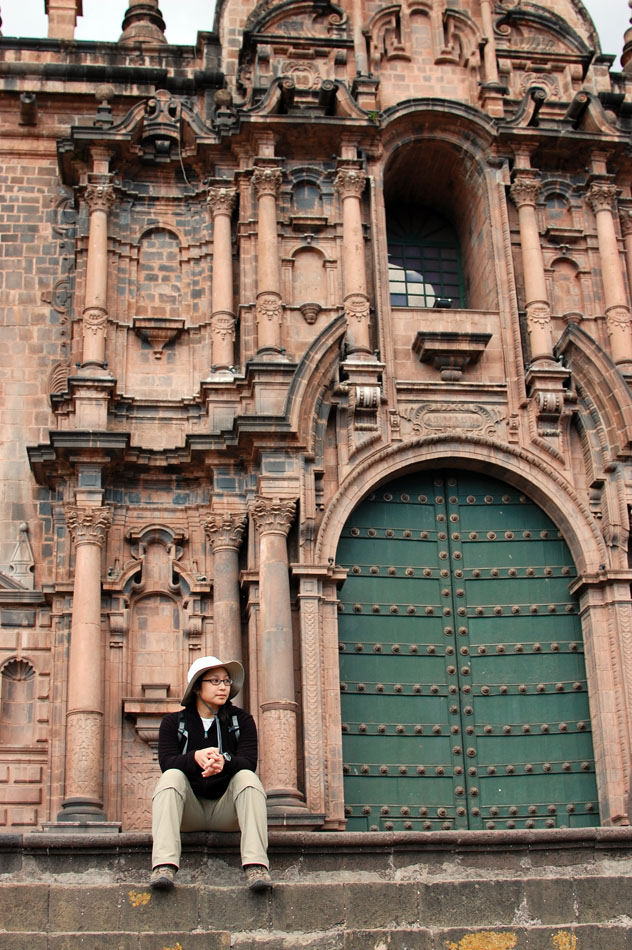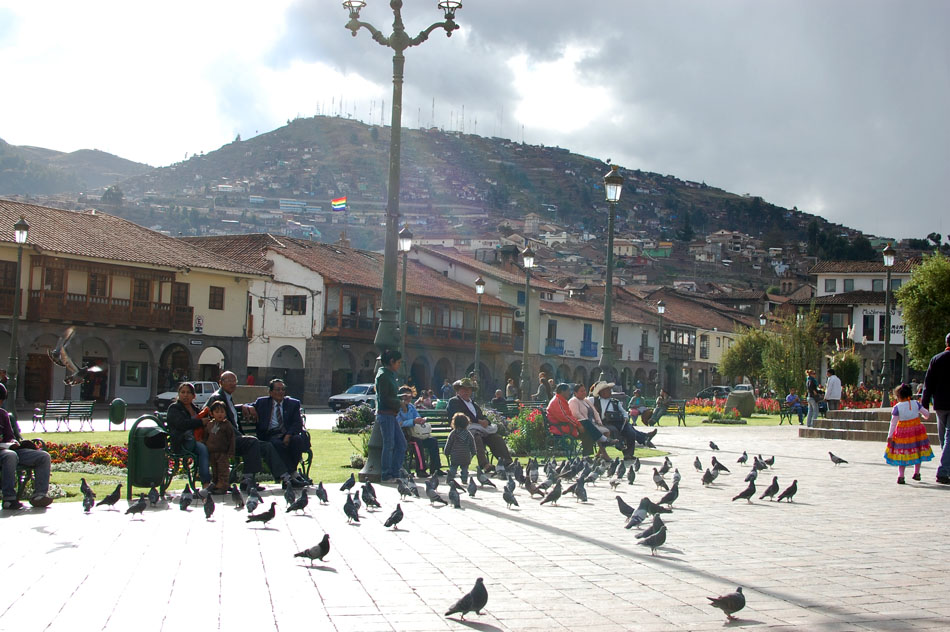 People-watching around the main square at Plaza de Armas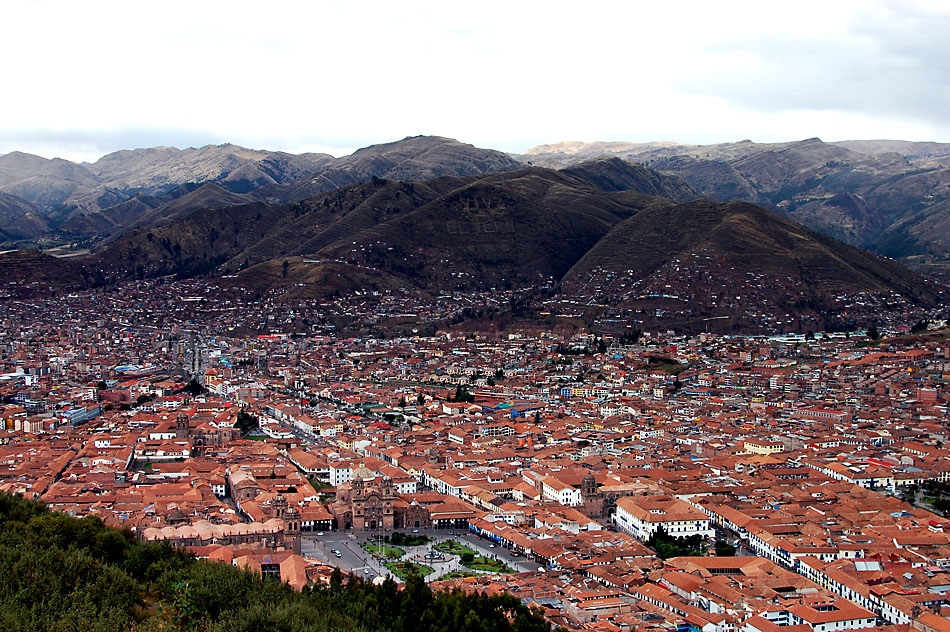 Panorama view of Old Cusco from the hills high above the city, near Sacsayhuaman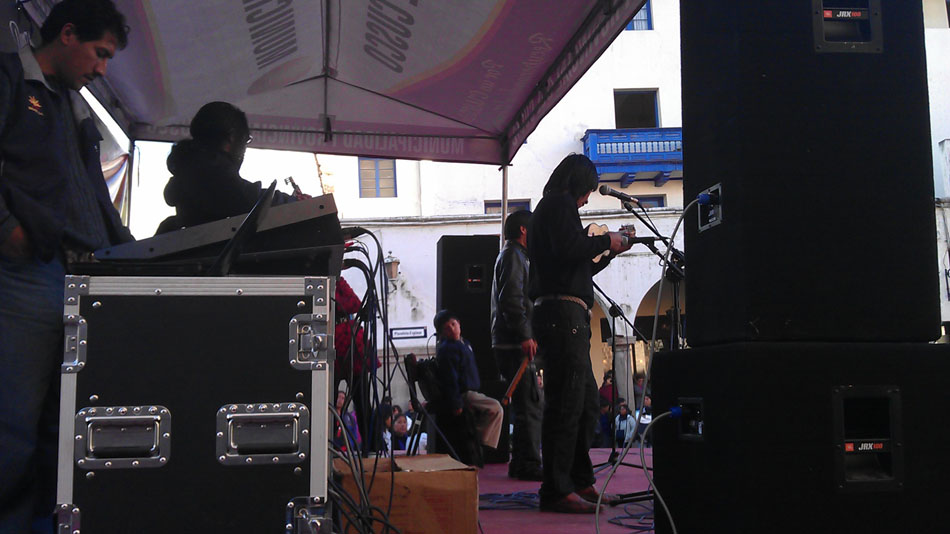 Backstage at a street rock concert near Plaza de Armas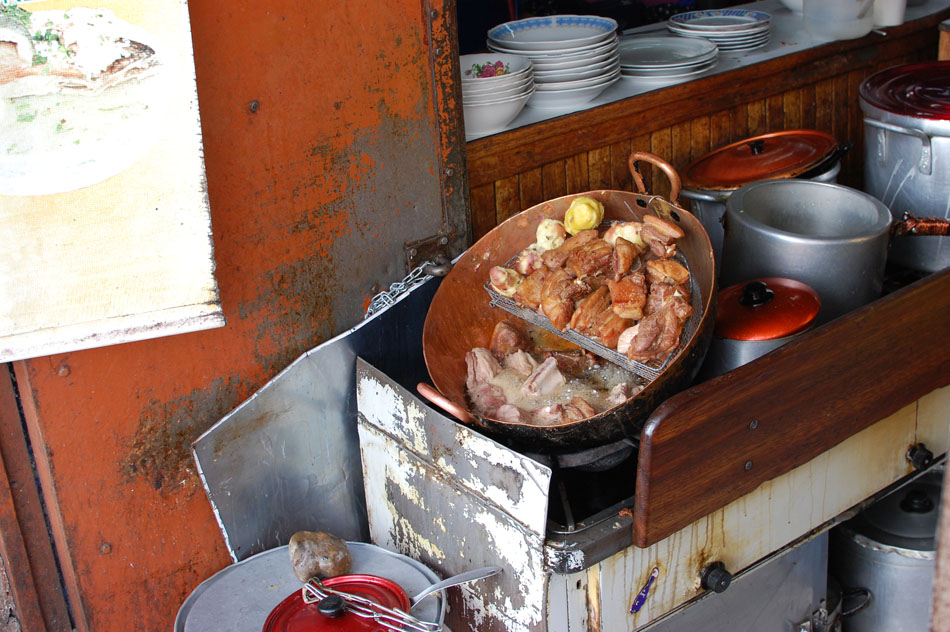 Street chicharrones, one of Kevin's favorite comida tipica, or typical local food.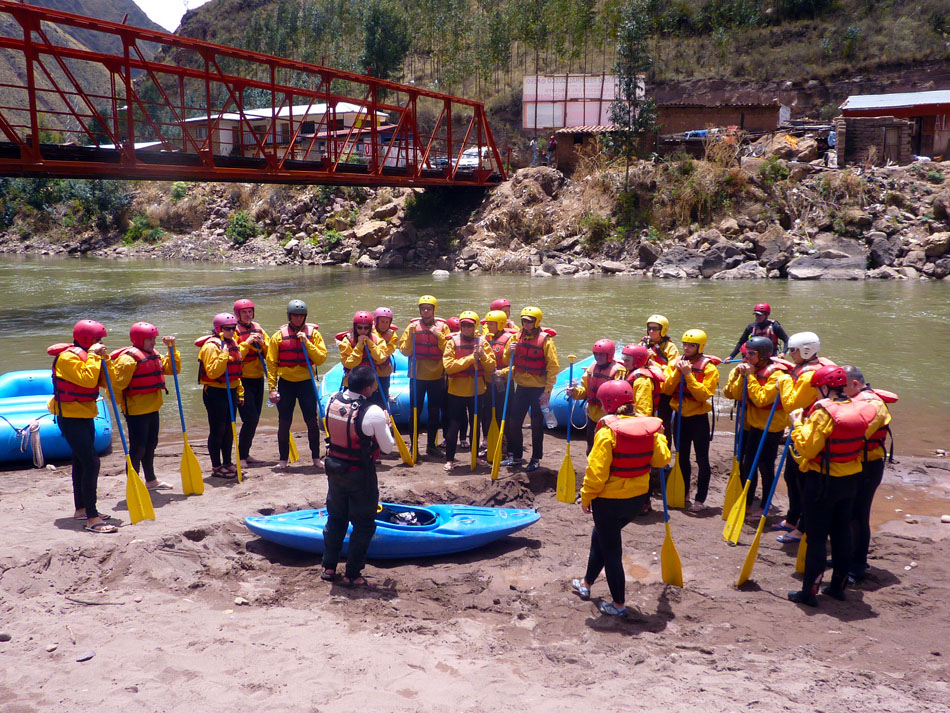 Quick safety briefing to the group before we hit the rapids on Rio Urubamba, about an hour from Cusco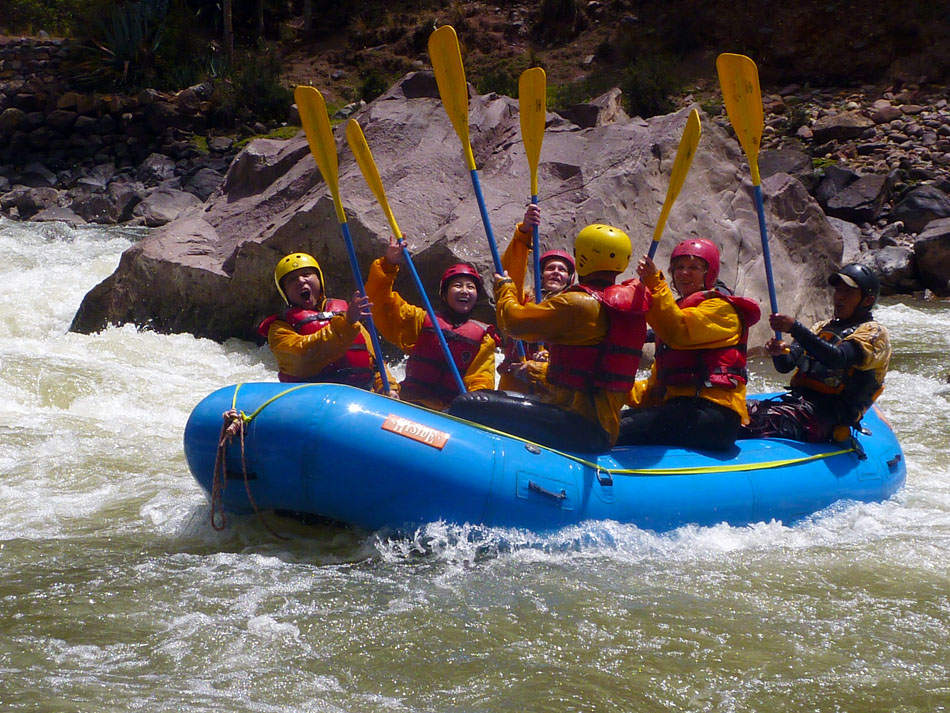 High-five after successfully maneuvering down some big rapids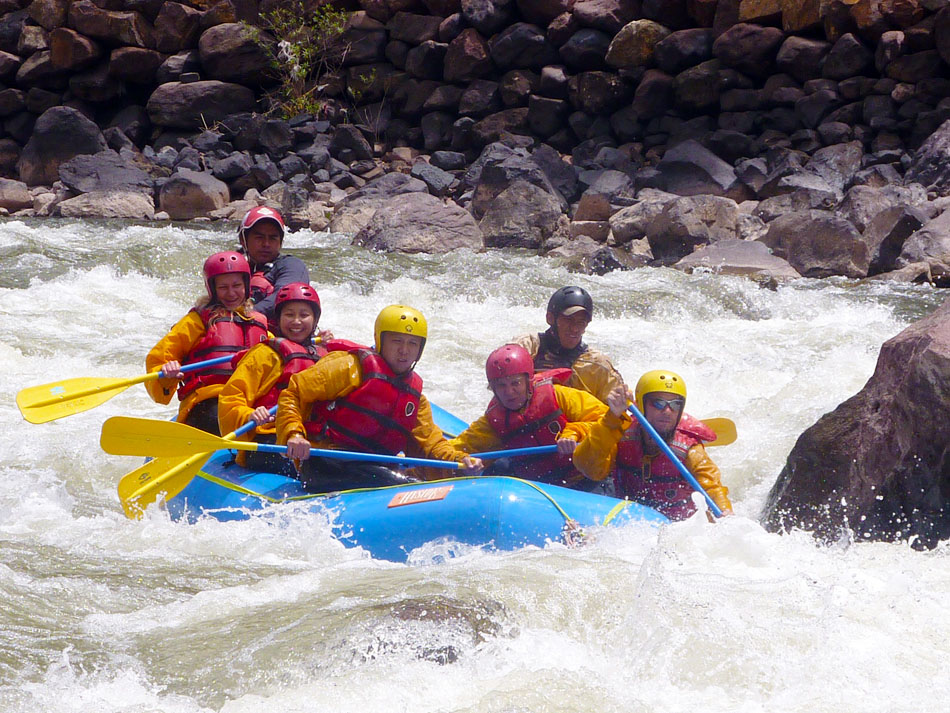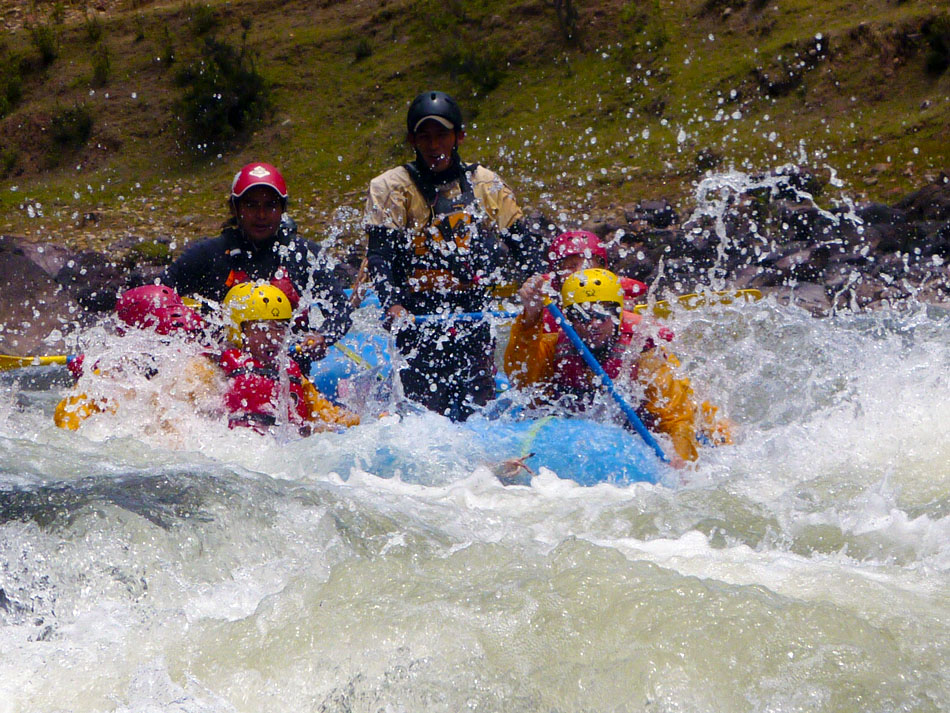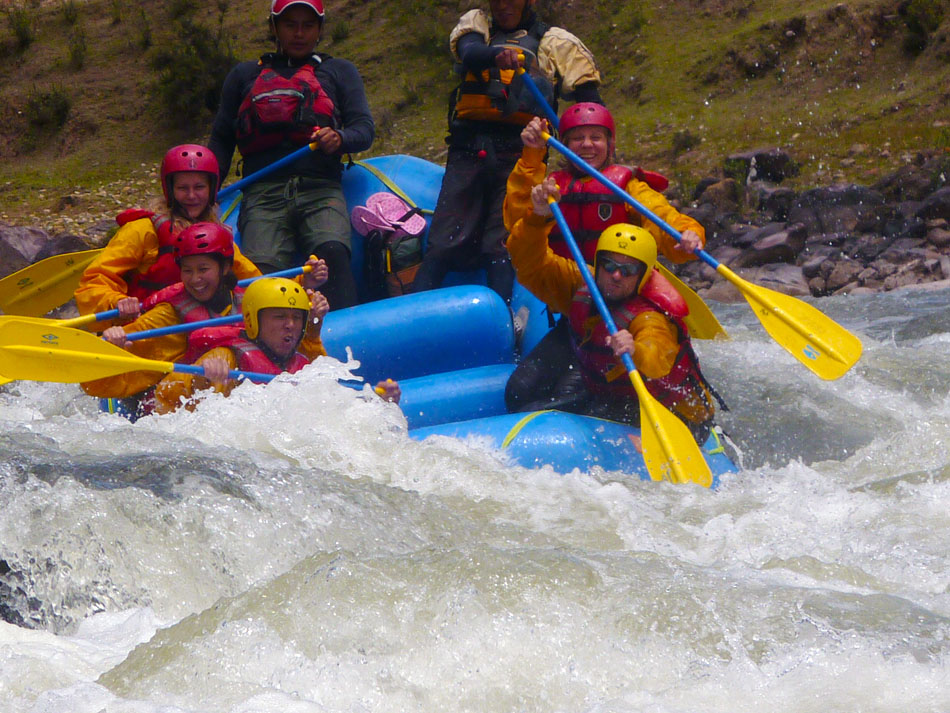 Although mostly rated Class III, this part of the Rio Urubamba features some Class IV drops like this one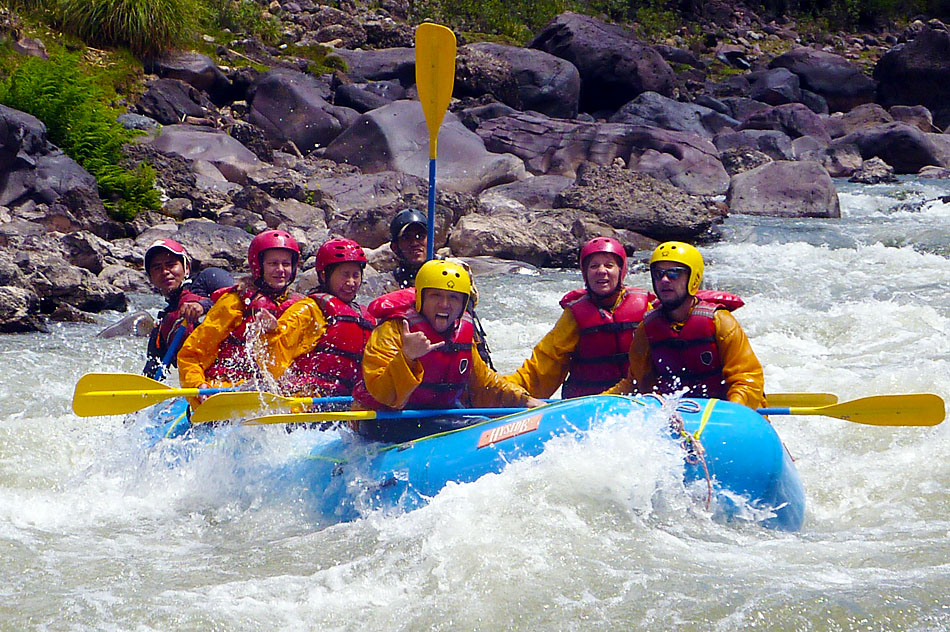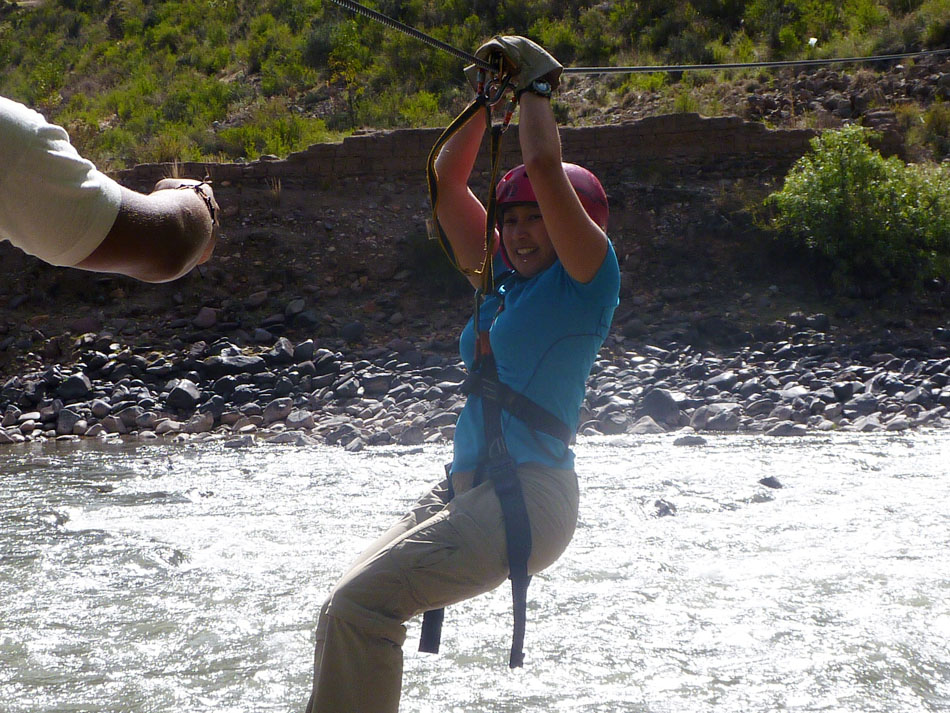 Zip-lining across the raging Rio Urubamba river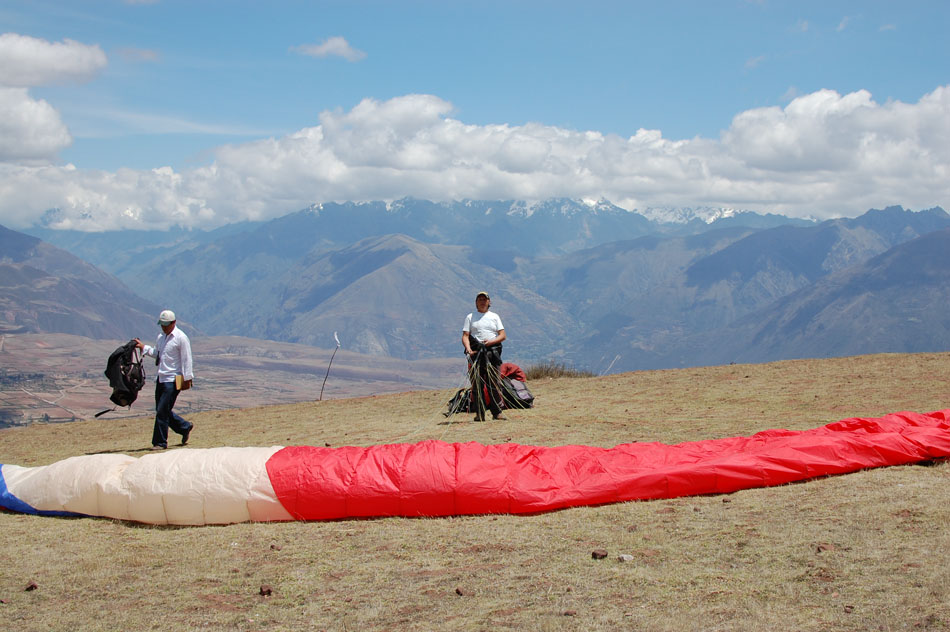 Checking the parachute canopy before gearing up for the jump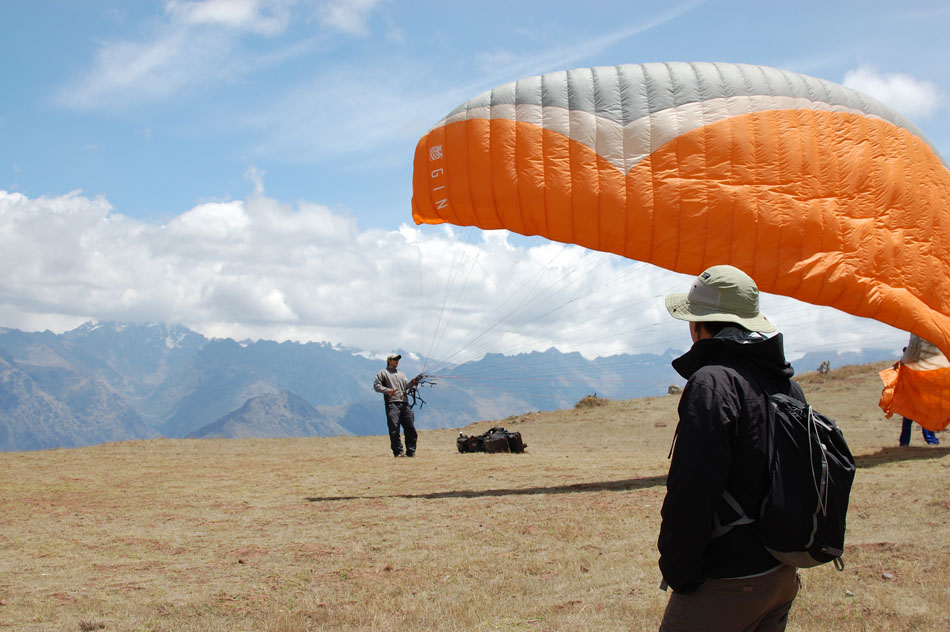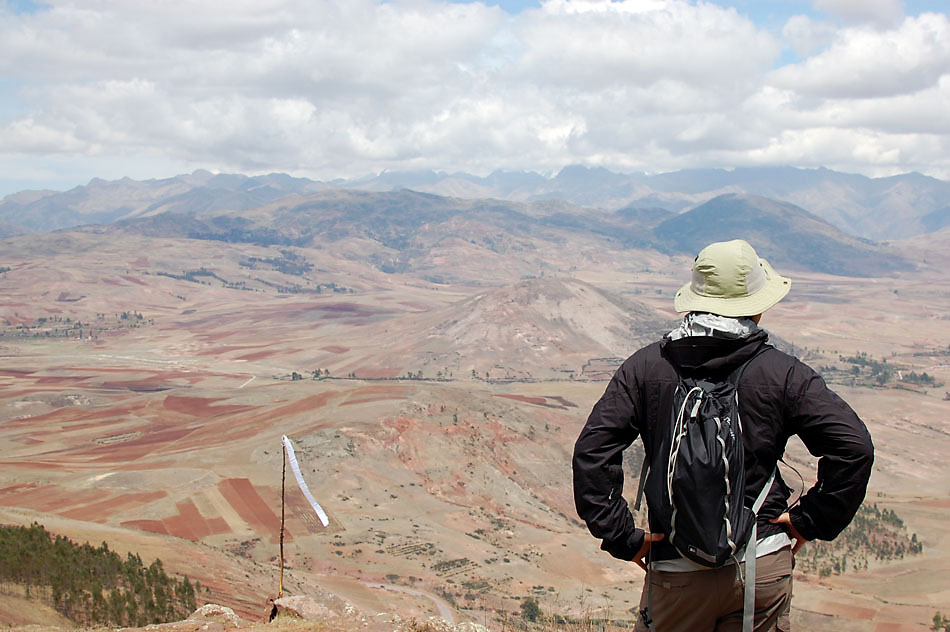 Waiting and watching for the winds to be just right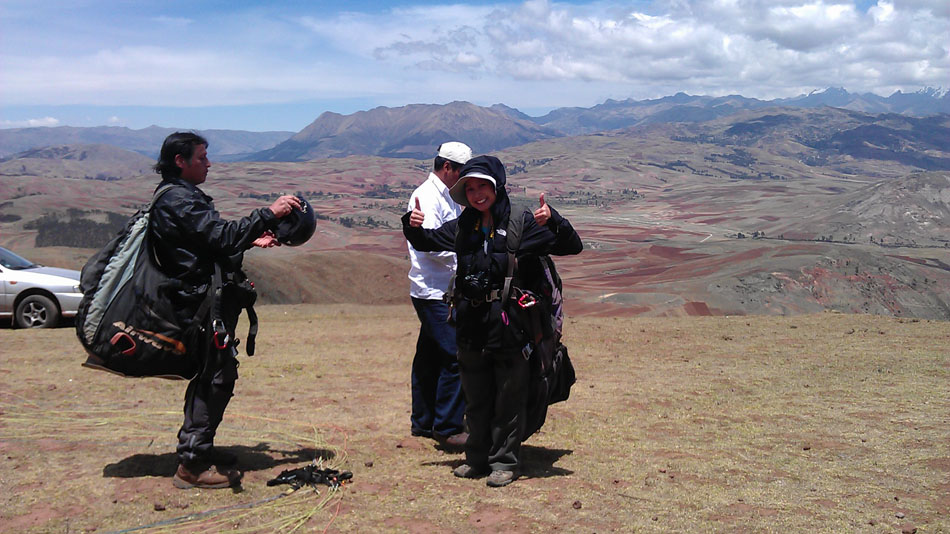 Thumbs-up before Jennifer's jump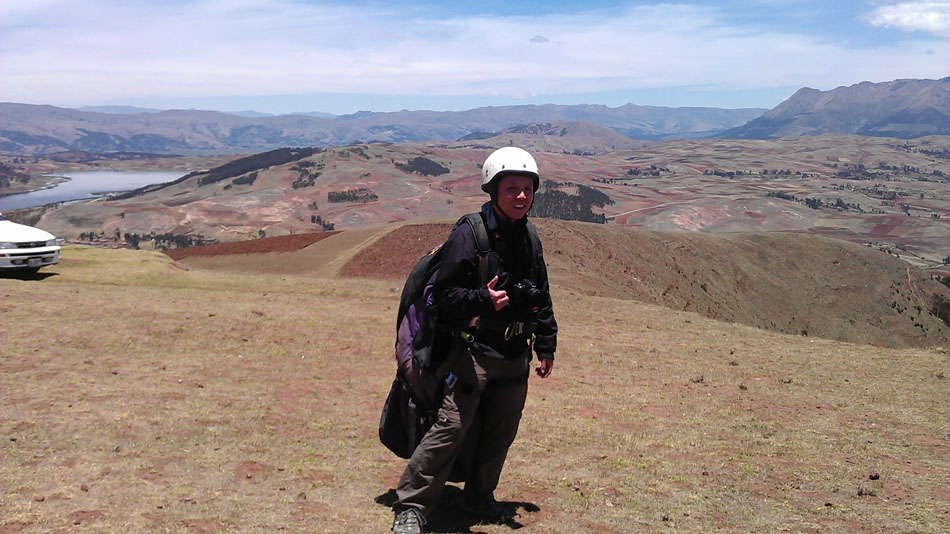 Does this spare parachute make my butt look big?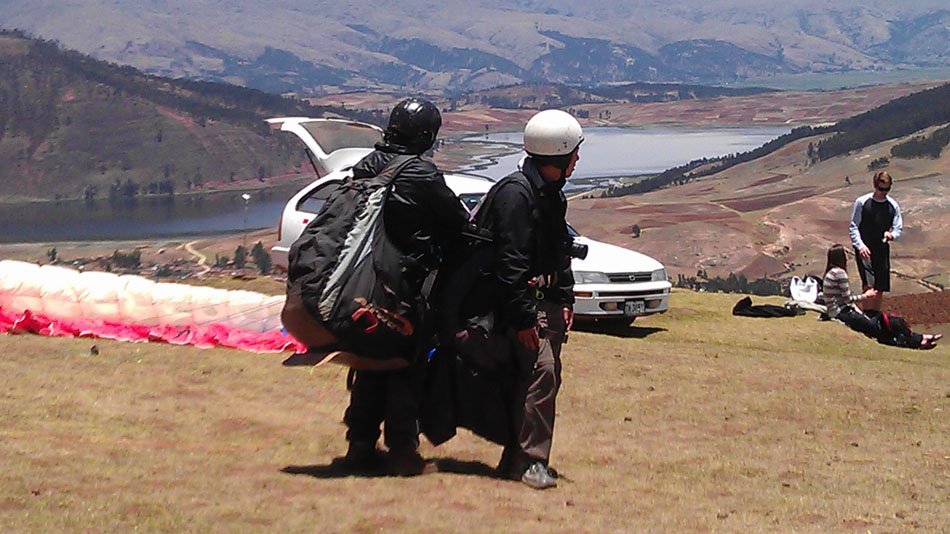 Setting up the tandem connection before Kevin takes off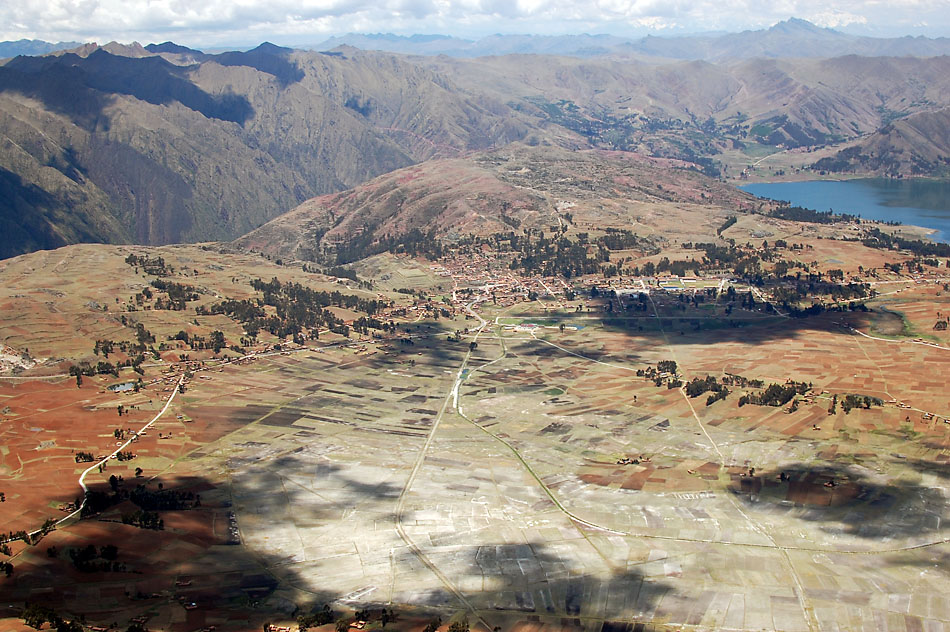 An unbelievable view of Chinchero from about 5,000 meters above sea level. Woohoo!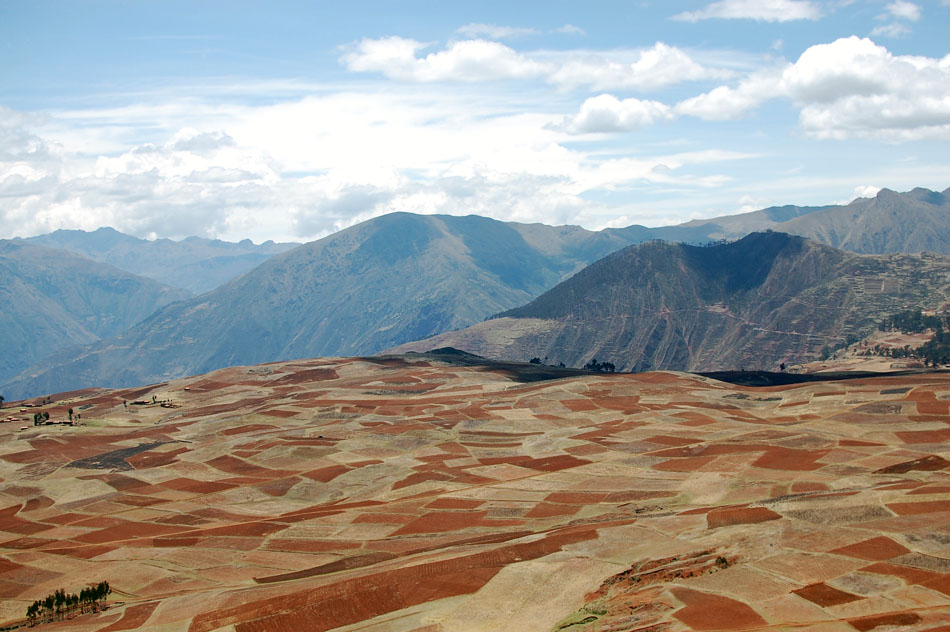 These brown patches are actually giant crop fields below