As promised, here are just a few photos of the wonderful animals and natural sights of the Galapagos Islands. What makes the animals unique is that they have had very little human contact and therefore have not learned to be afraid of people. Instead, they have a sense of curiosity that allows us to get great close-up shots of the amazing wildlife.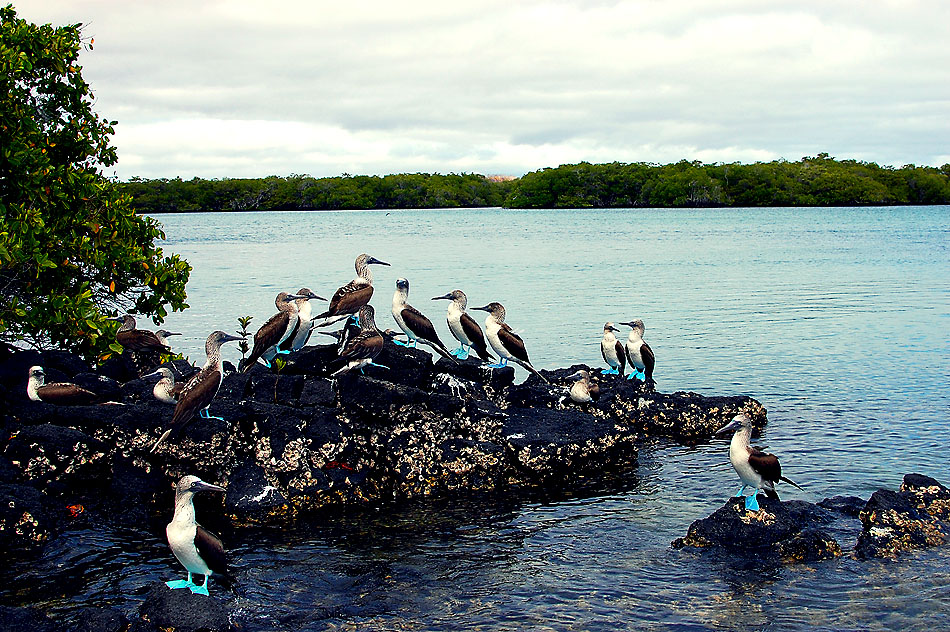 A colony of the blue-footed boobies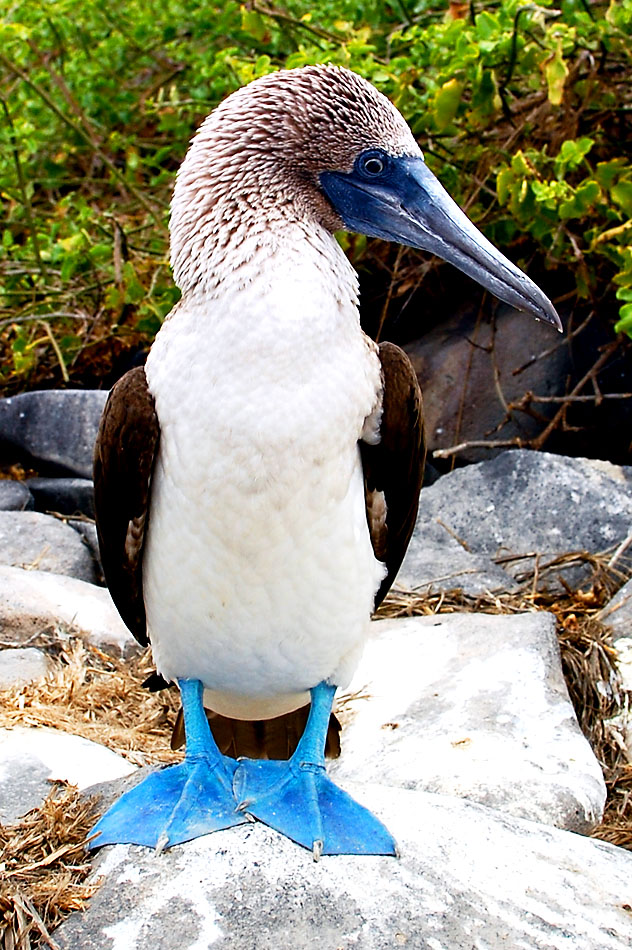 The iconic blue-footed booby that Galapagos is known for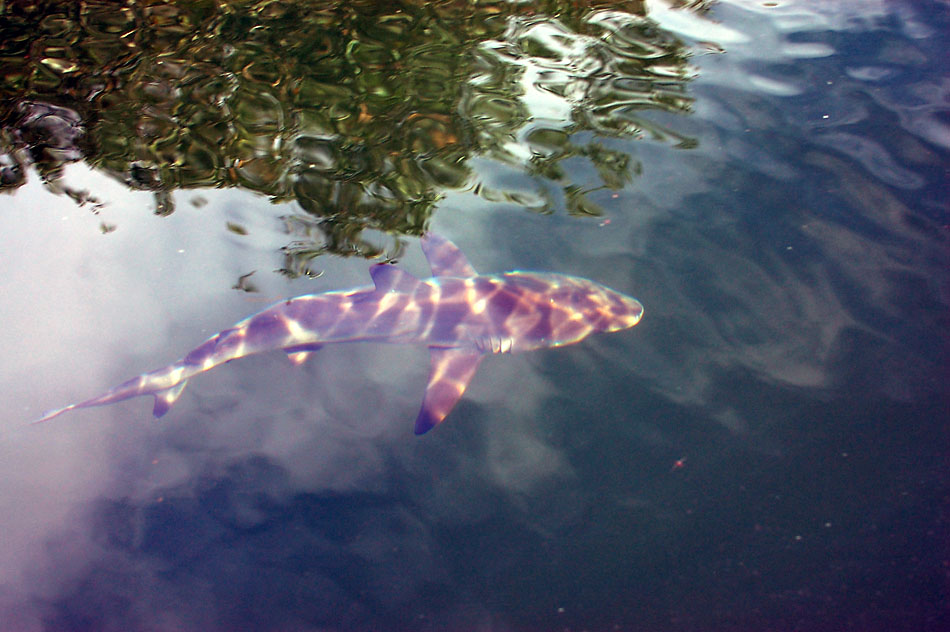 One of many white-tipped reef sharks that swam alongside our dinghy boat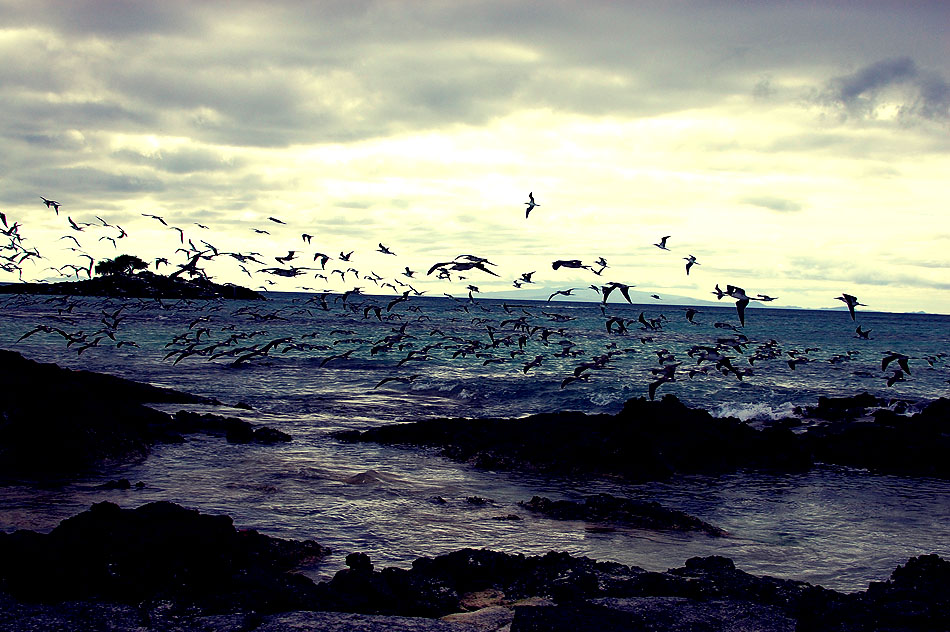 A massive flock of blue-footed boobies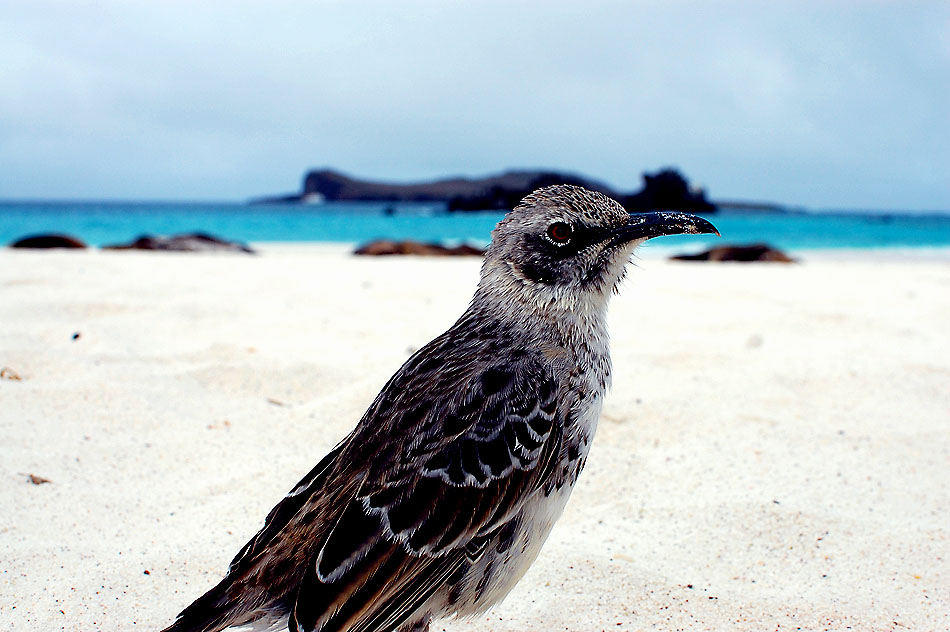 An inquisitive mockingbird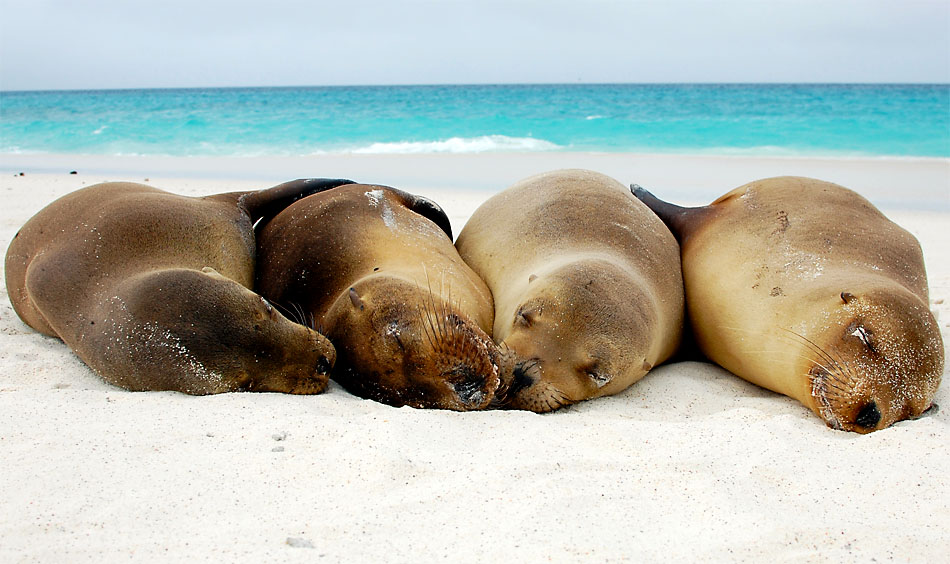 Nap time!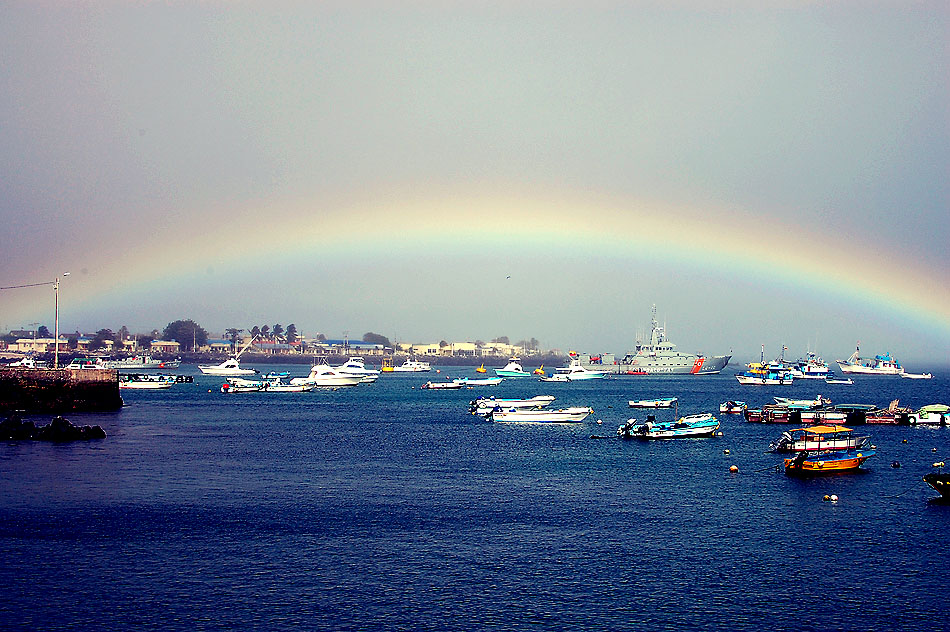 Beautiful rainbow on our last day of the tour. What a perfect ending!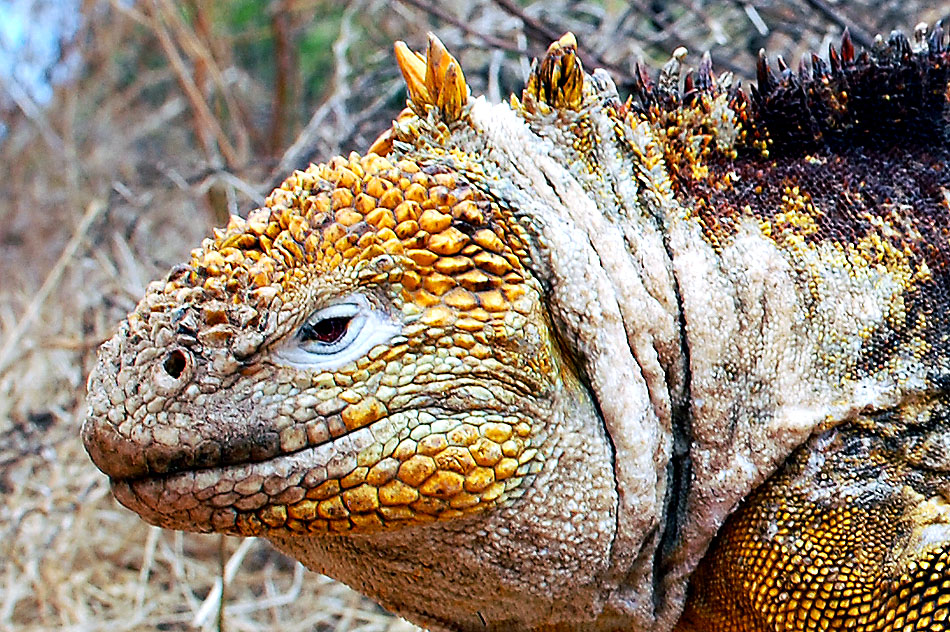 Yellow land iguana found on Dragon's Hill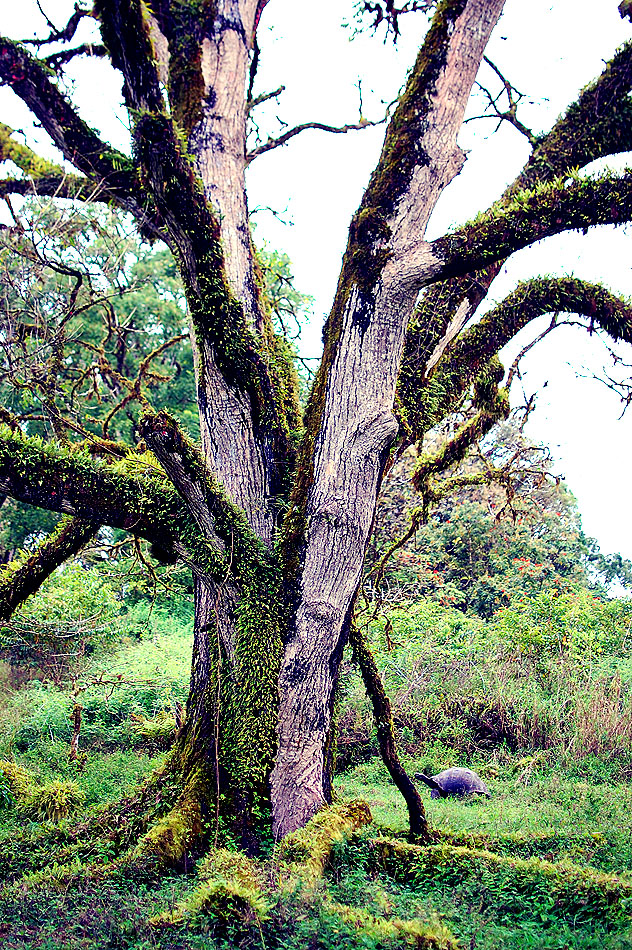 The red-footed booby is a slightly larger cousin of the blue-footed variety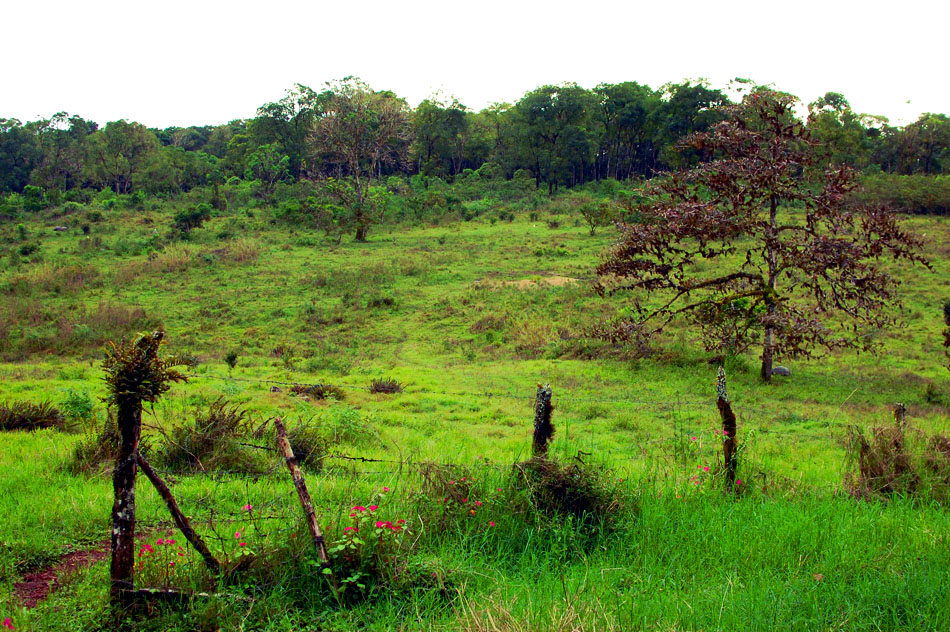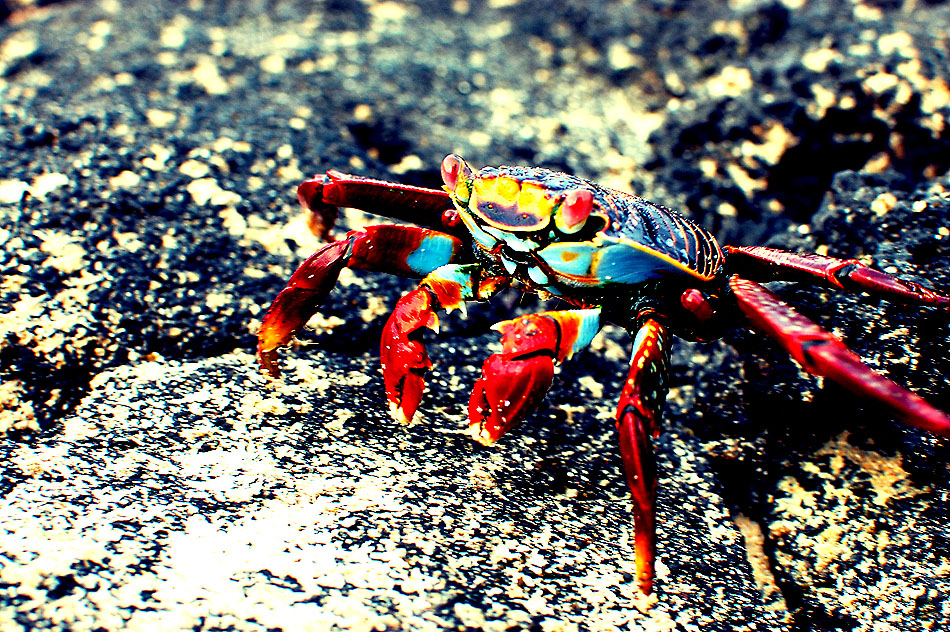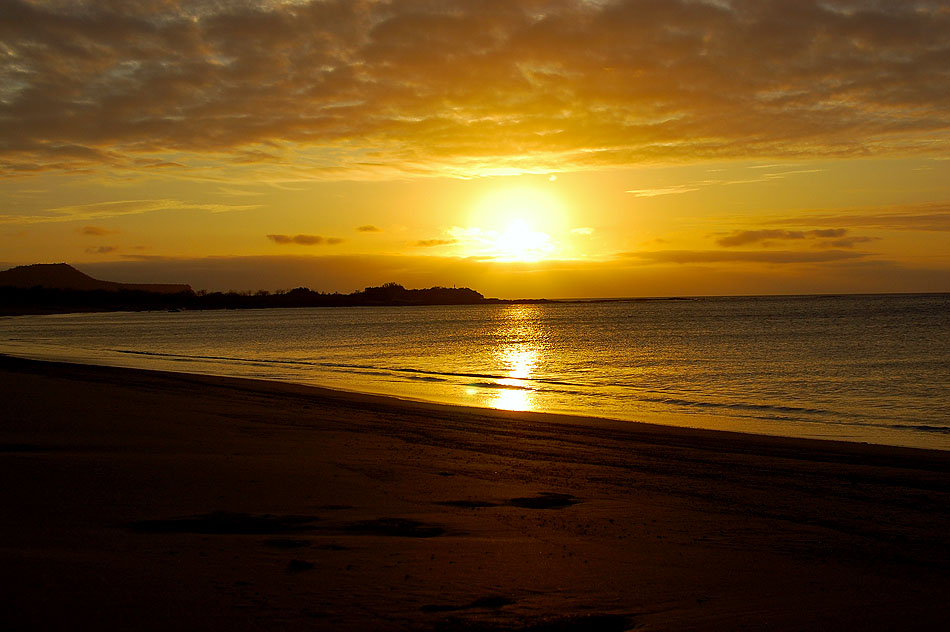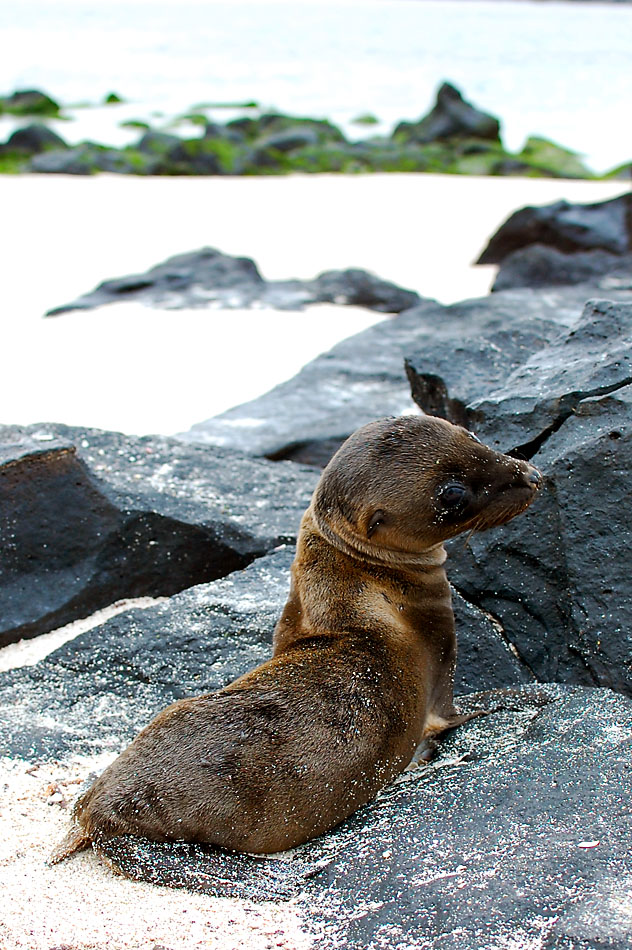 A baby sea lion waiting for Mommy to come back with lunch!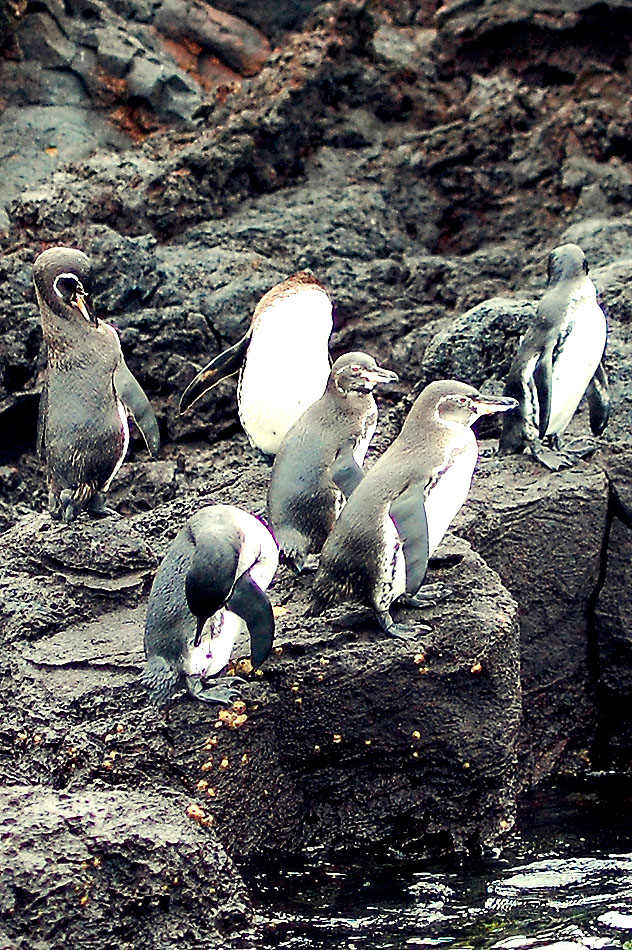 The Galagagos penguins are the only species of penguins found outside the southern hemisphere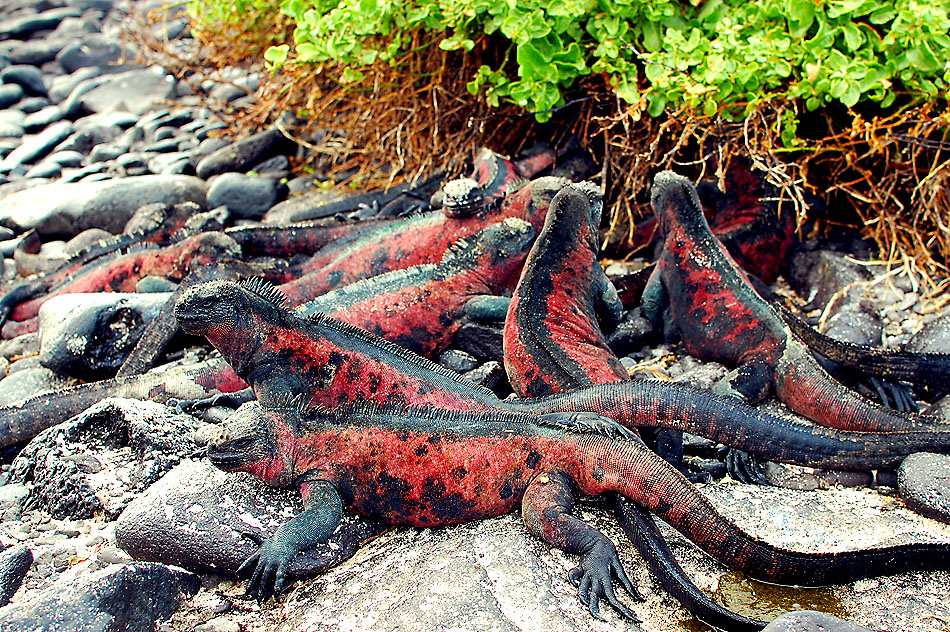 Marine iguanas jockeying for the best sun tan spots!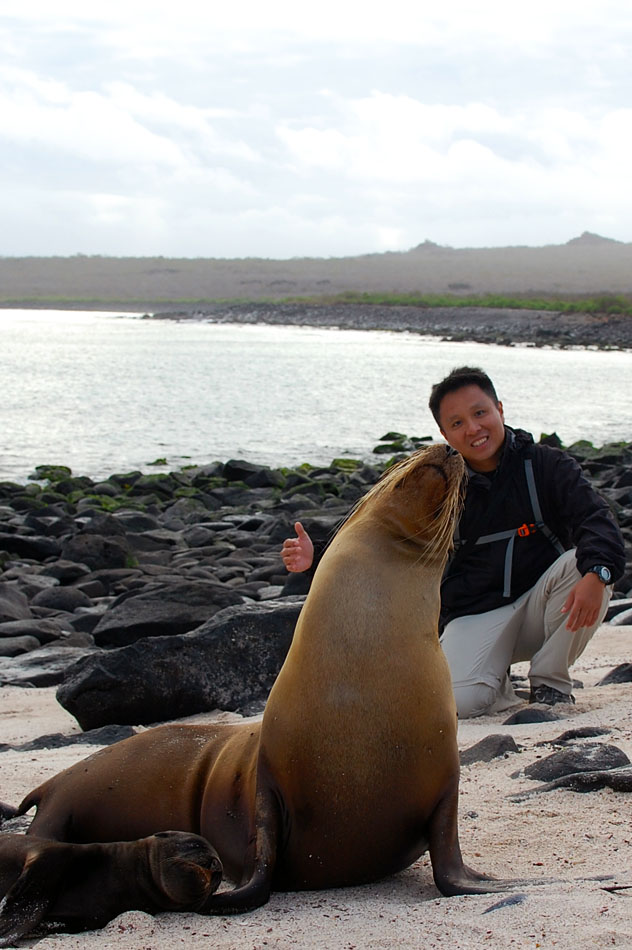 Kevin gets a kiss from his new friend!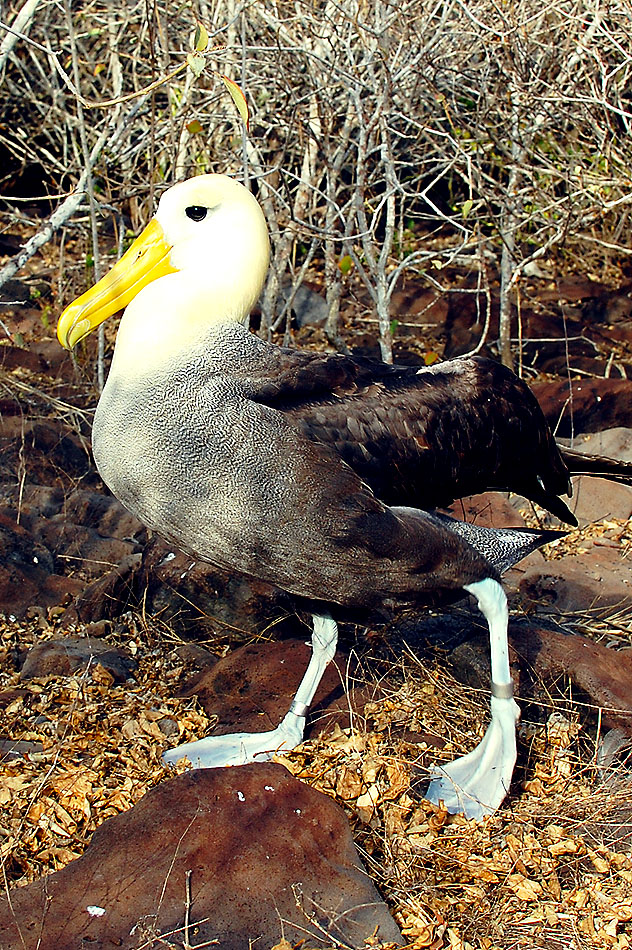 A giant Galapagos albatross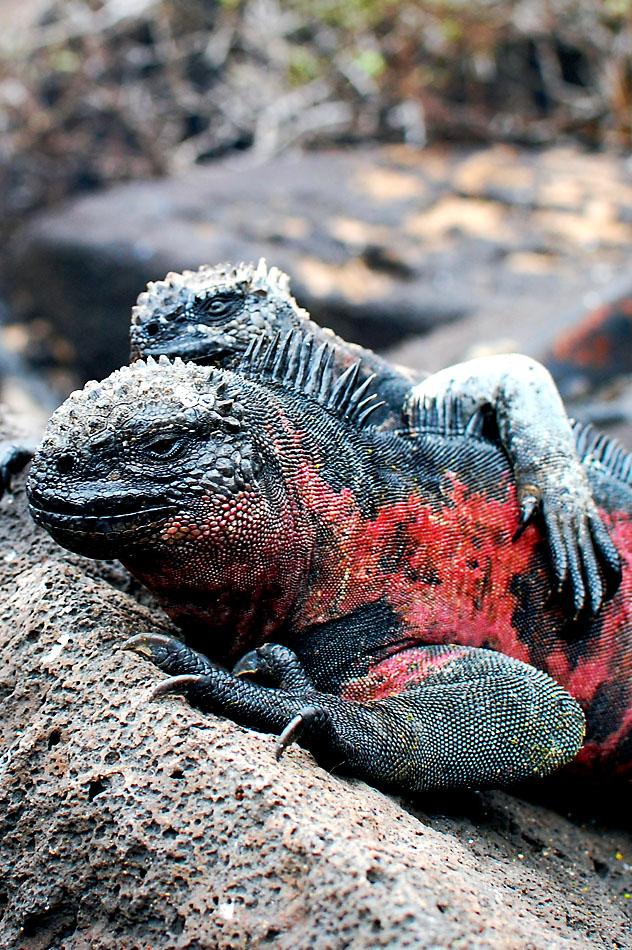 BFF!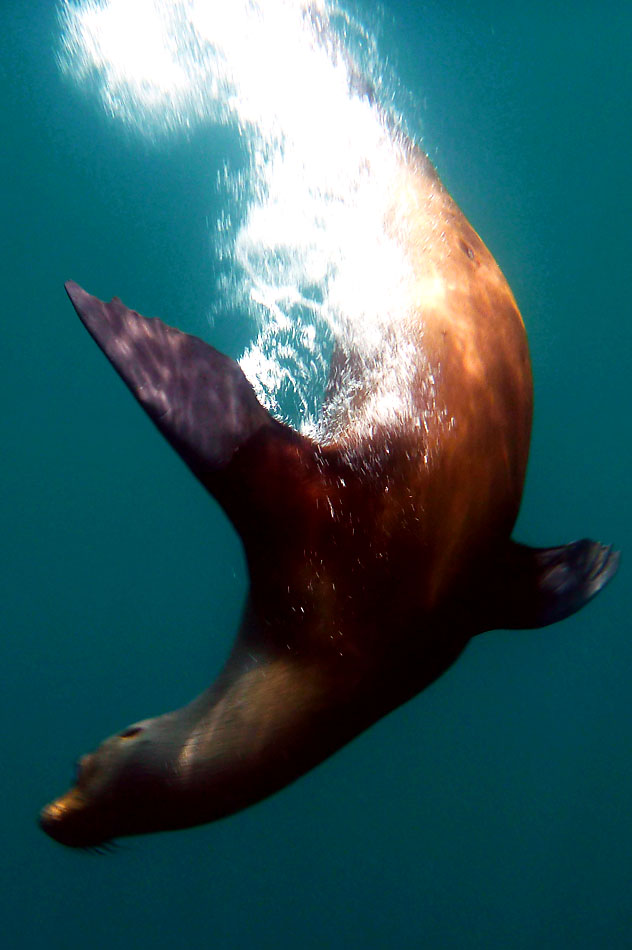 Playing with a sea lion! (Thanks again Chris for the underwater photos)