We just got back to the mainland after a wonderful 8 days in the Galapagos Islands–one of the most amazing nature and wildlife sanctuaries in the world! As promised, we took literally thousands of photos. But there's no way to capture everything we experienced over on the islands. So we're only going to post a few photos here and perhaps several more later on (after sorting through them all!). From the lush rainforests to the amazing coral beaches to the highland volcanic craters, there was so much to see and do! In addition to cavediving and hiking, we also swam with giant sea turtles, reef sharks, spotted manta rays, sea lions, and even Galapagos penguins!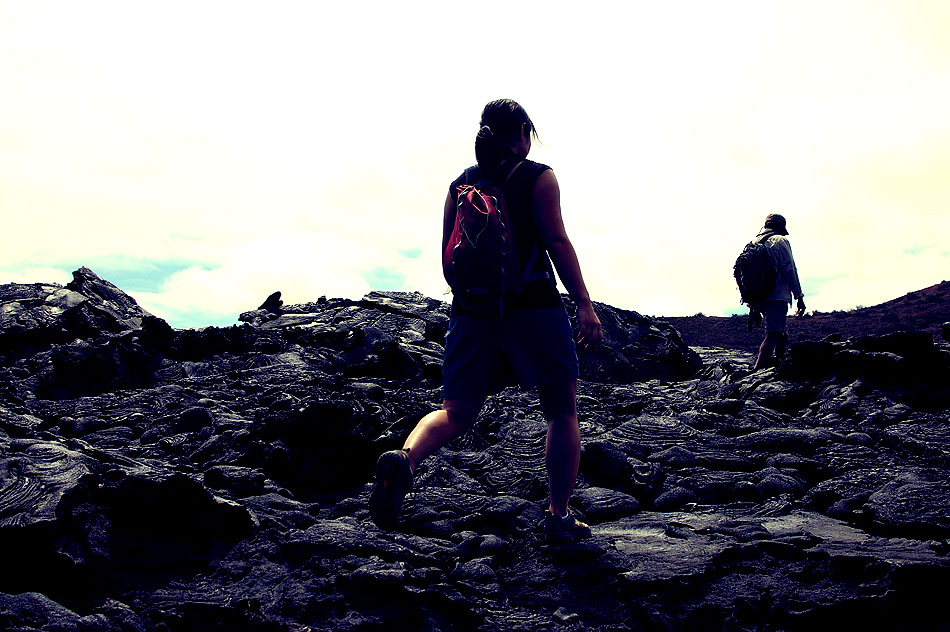 Trekking through the lava flow rock formations of Santiago Island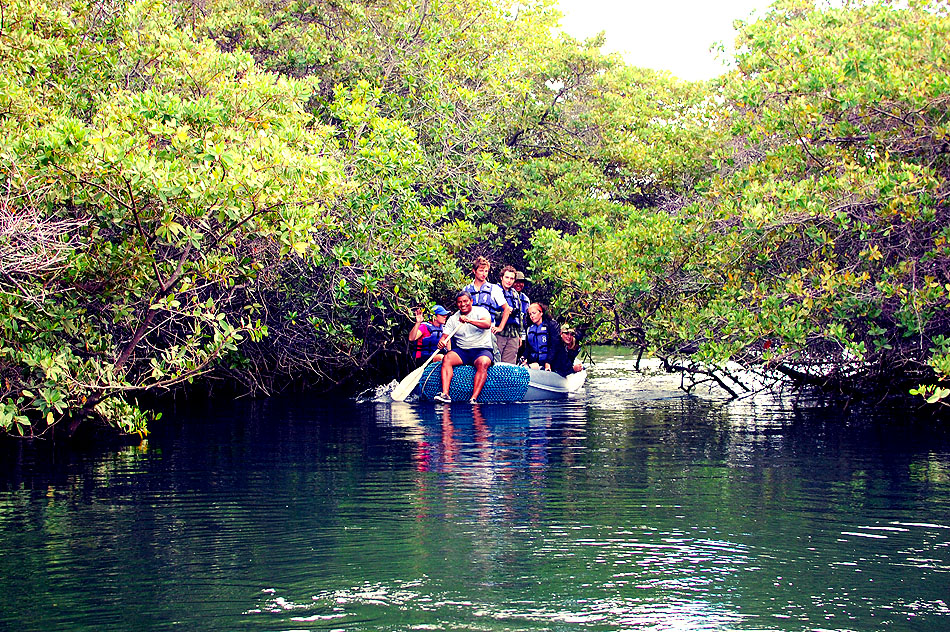 Paddling through the mangrove marshes of Turtle Cove near Santa Cruz Island–and watching out for snakes and sharks!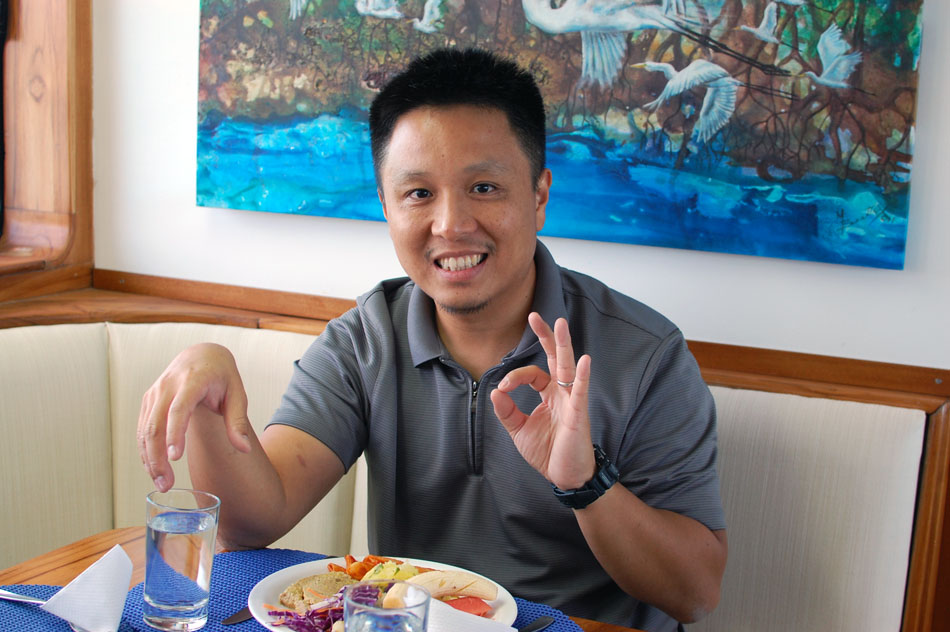 Kevin taking a nap with a colony of sea lions

Jennifer makes it to the top of dry highlands of Dragon's Hill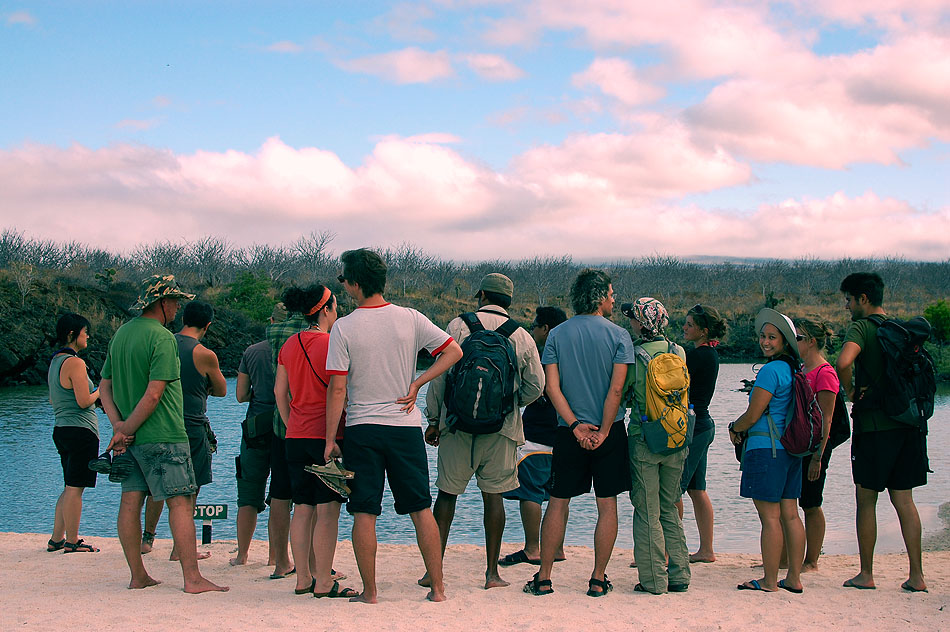 The group taking in a lesson from Ruben, our resident naturalist and guide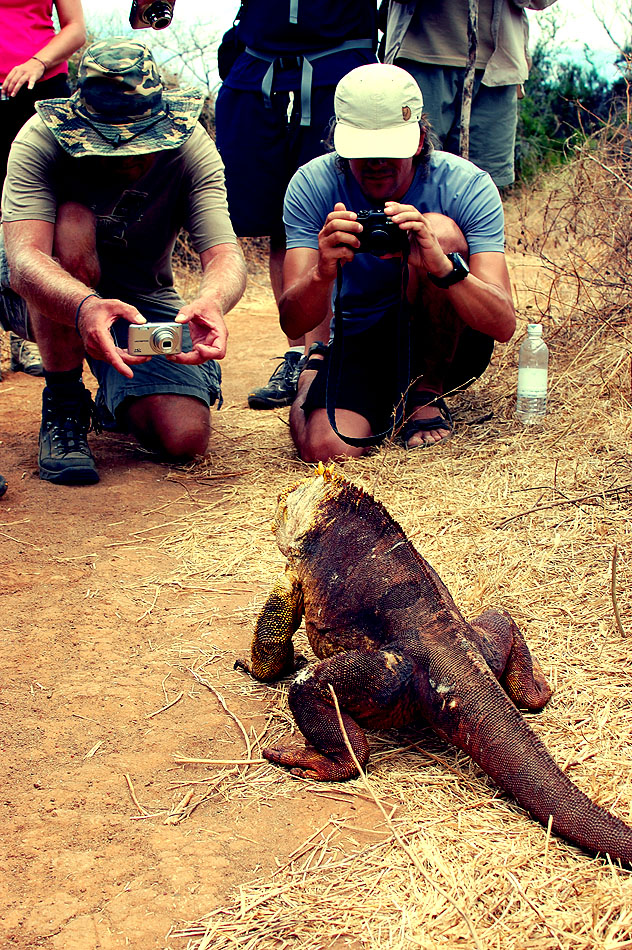 A yellow Galapagos land iguana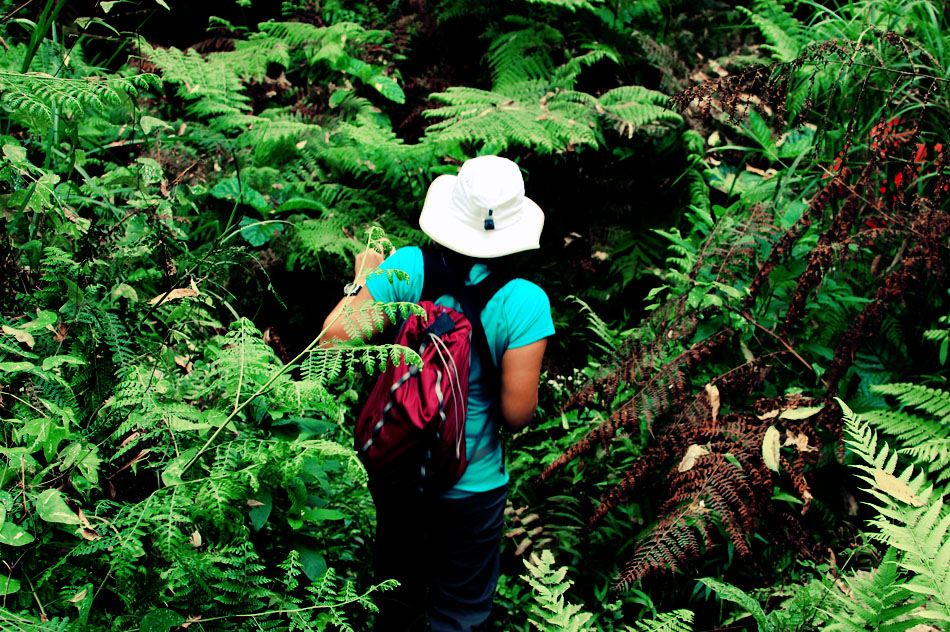 Cutting through the jungle of the Santa Cruz rainforest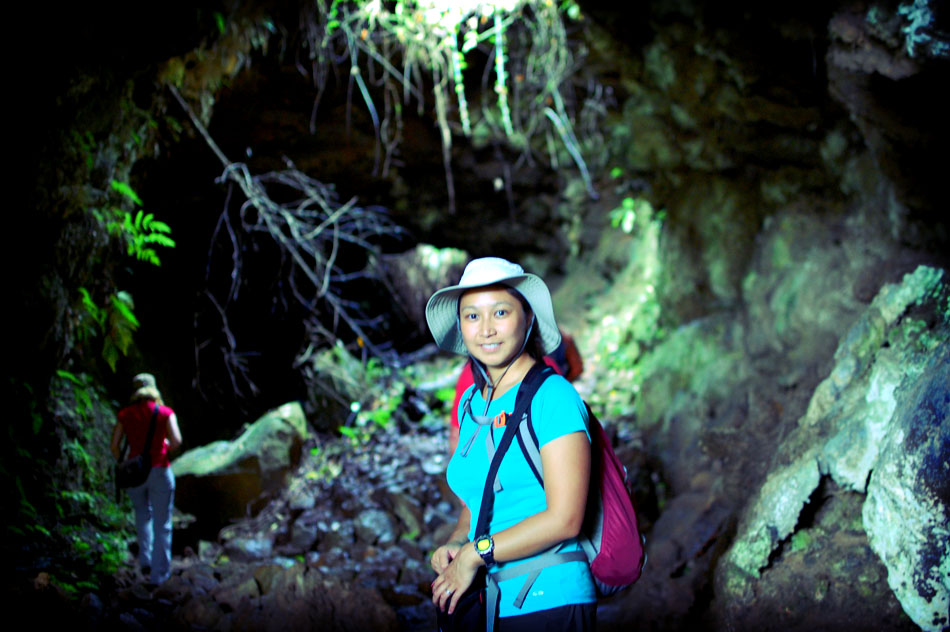 Exploring a lava tunnel cavern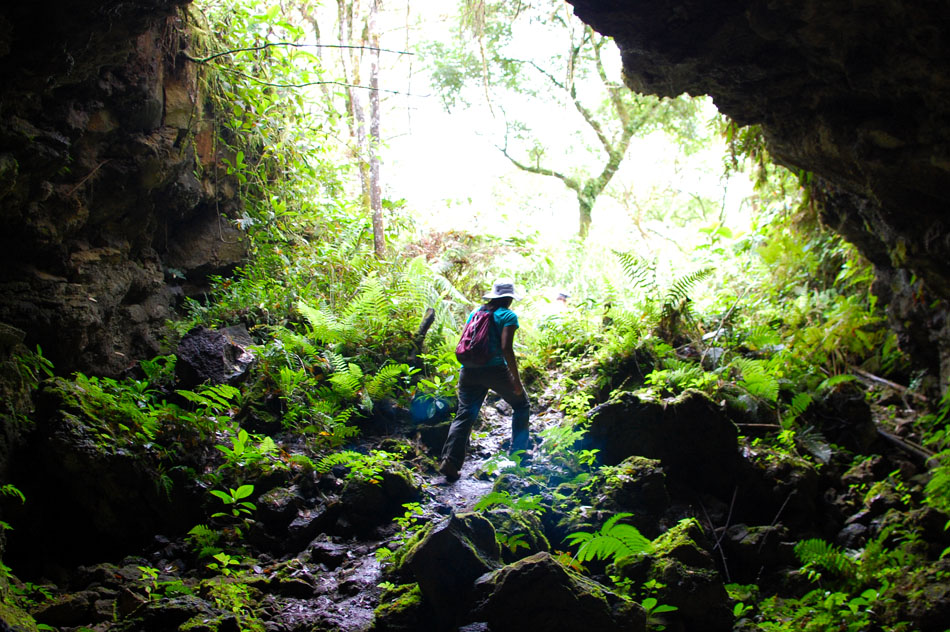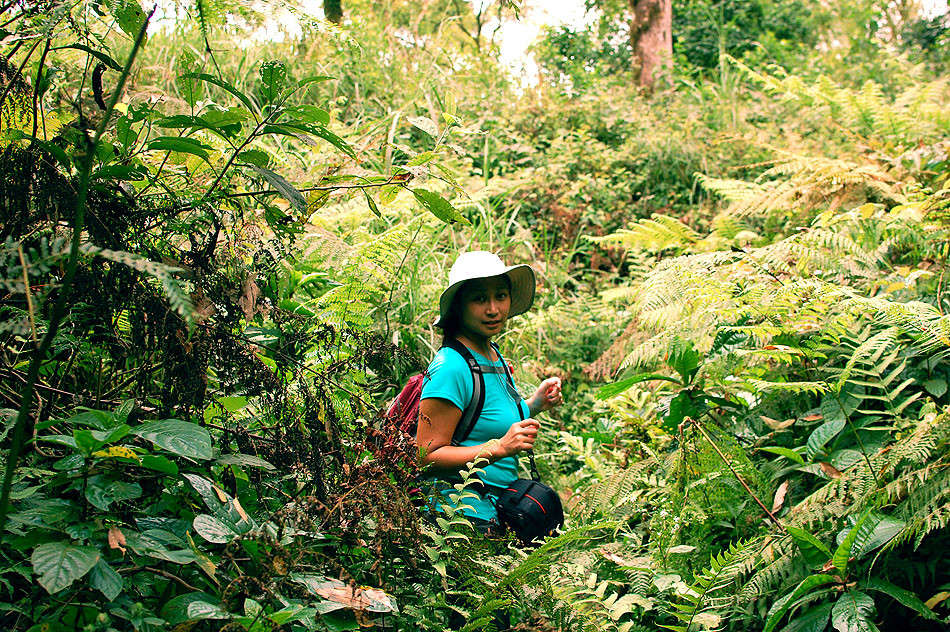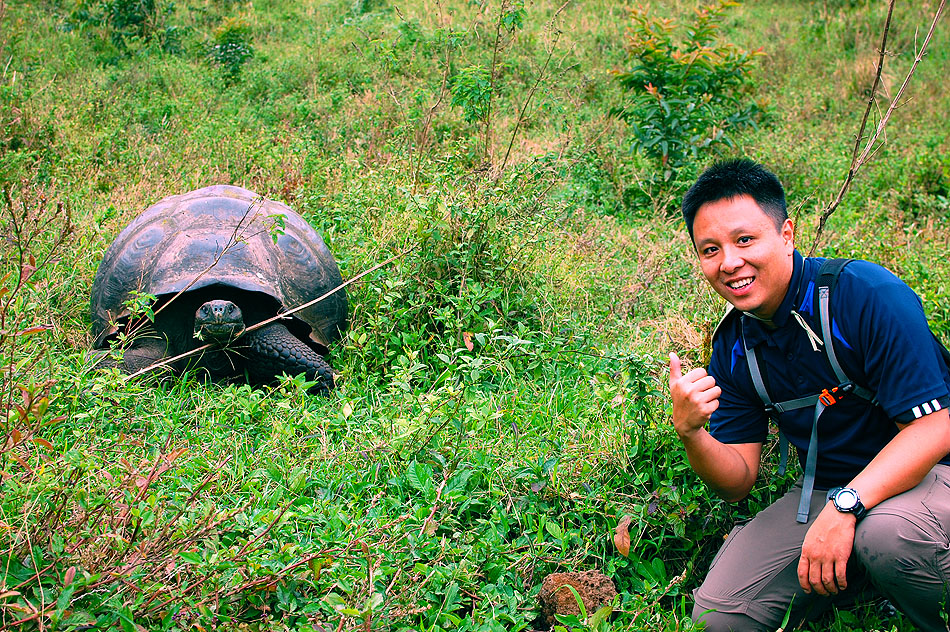 Look at what Kevin found!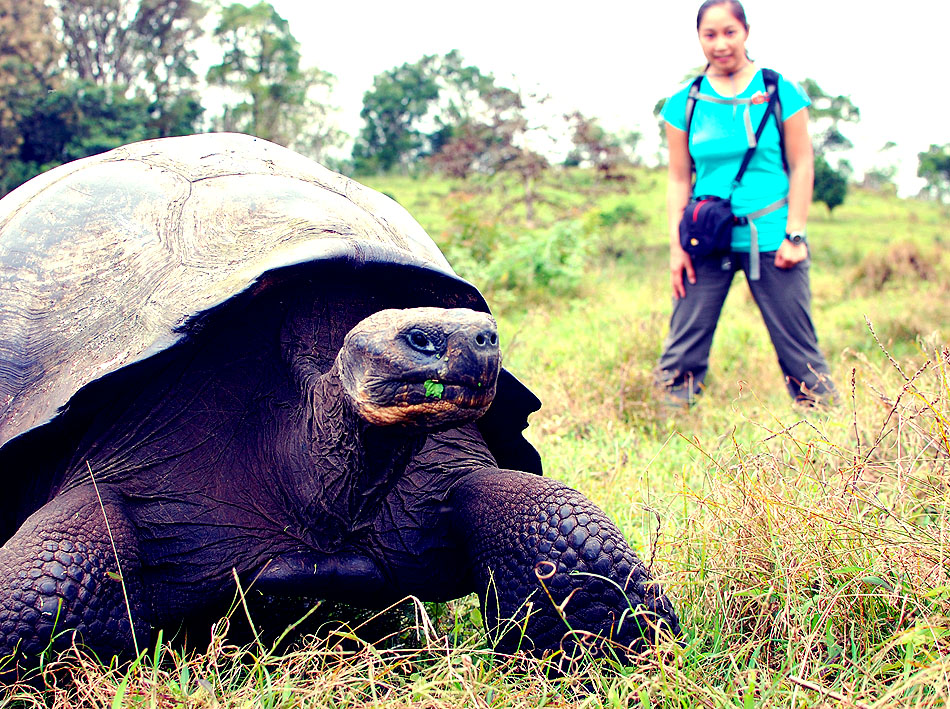 The Giant Tortoise–a species endemic only to the Galapagos Islands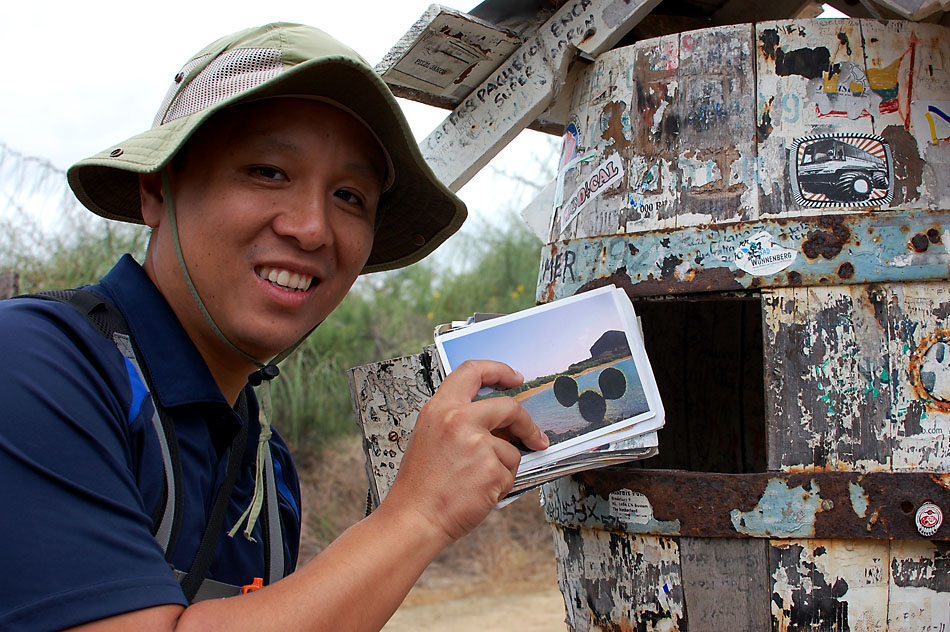 Kevin putting a postcard in the famous Galapagos mailbox on Espanola Island–hopefully someone will pick it up and hand-deliver it!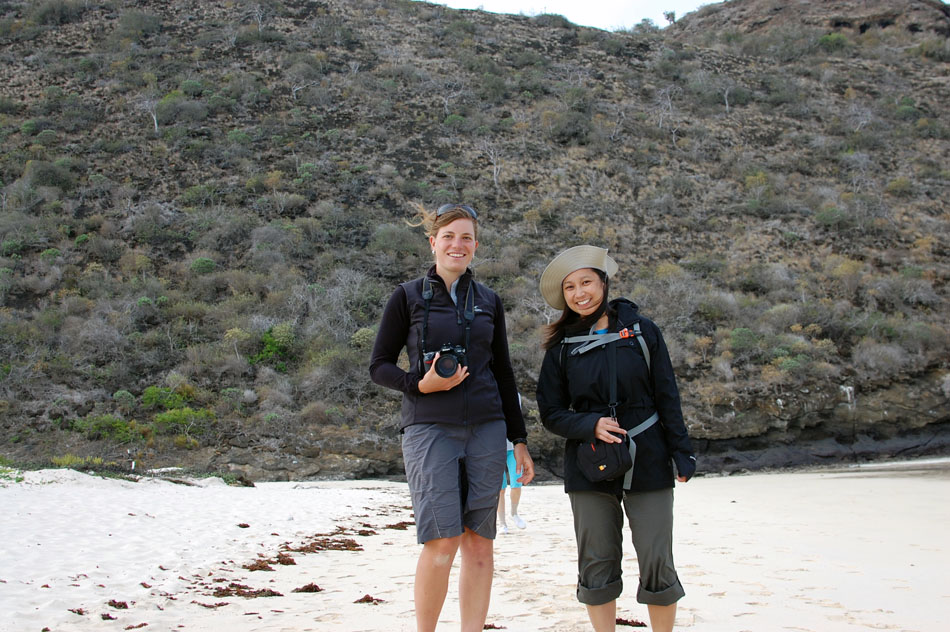 Jennifer and a fellow world-trekker, Alex, from Switzerland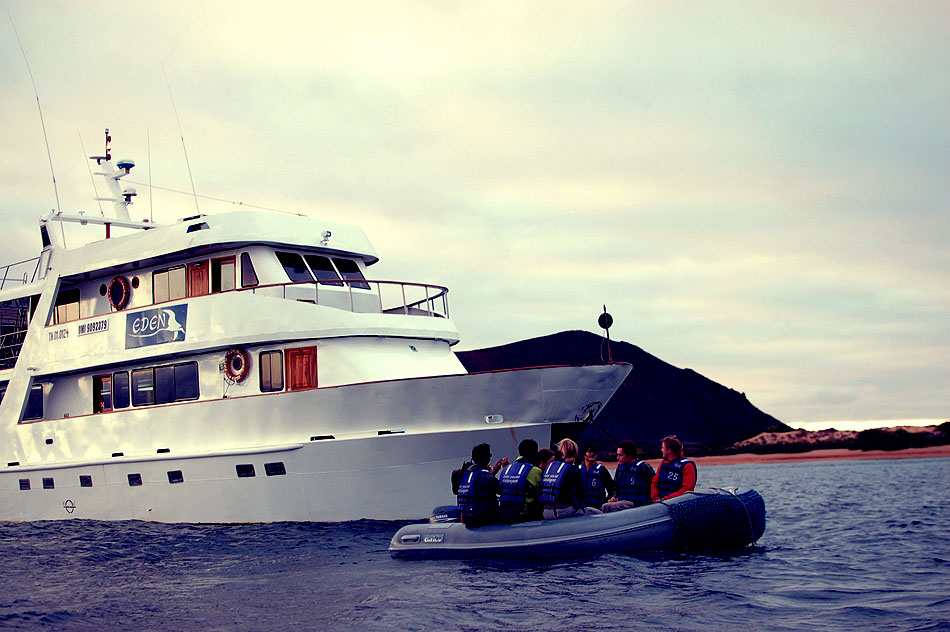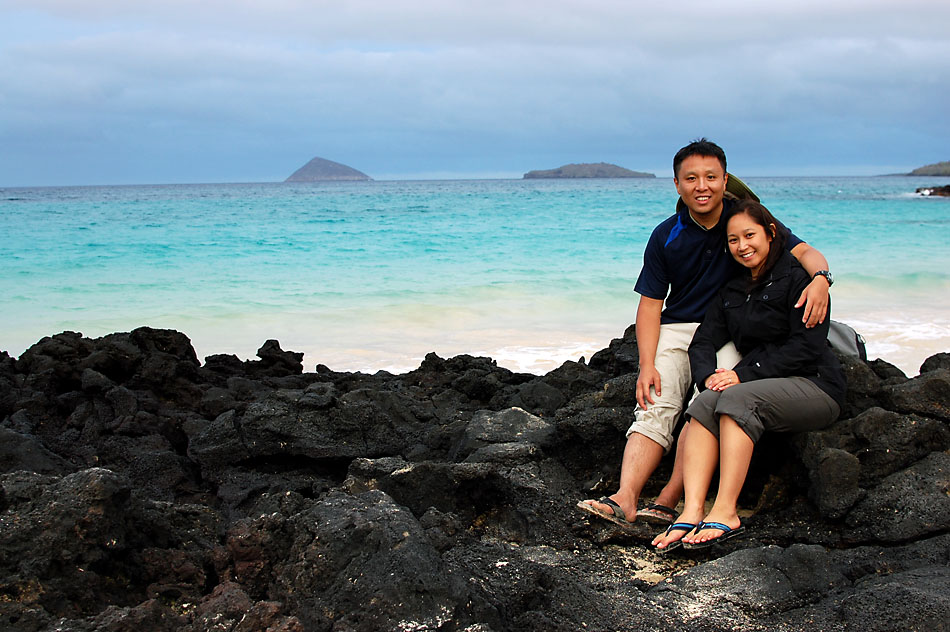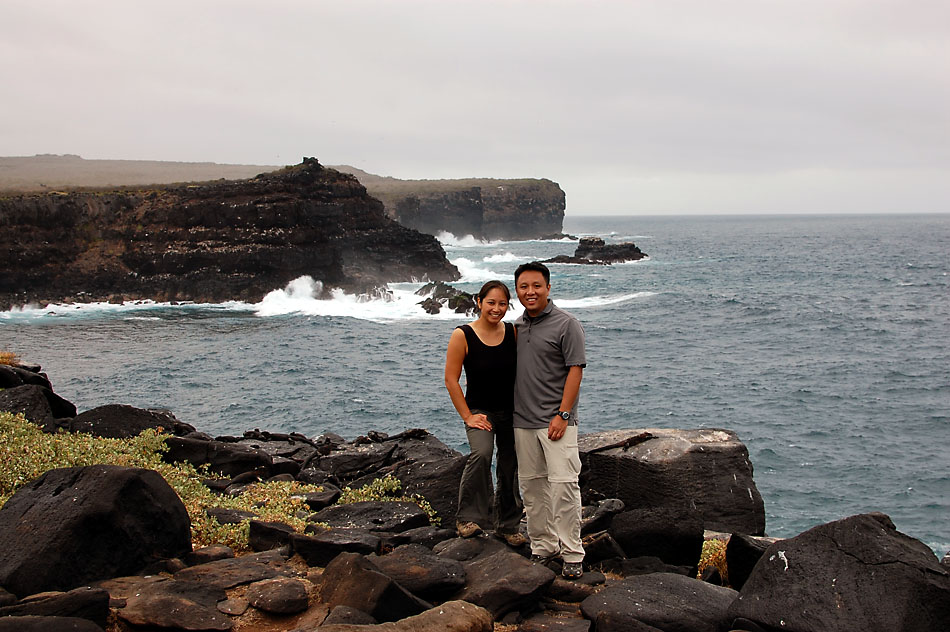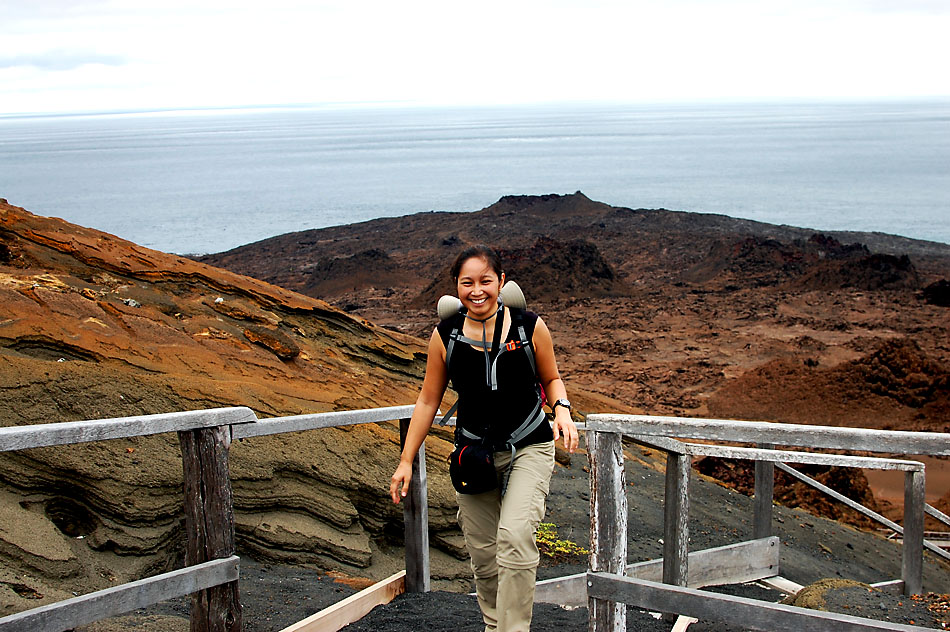 Hiking up the newly-formed volcanic peak at Bartolome Island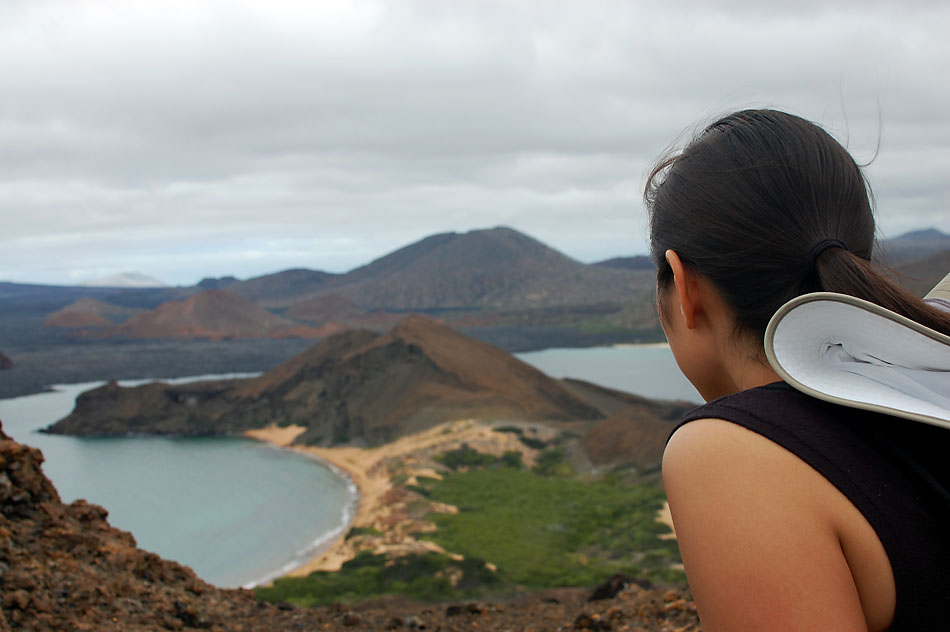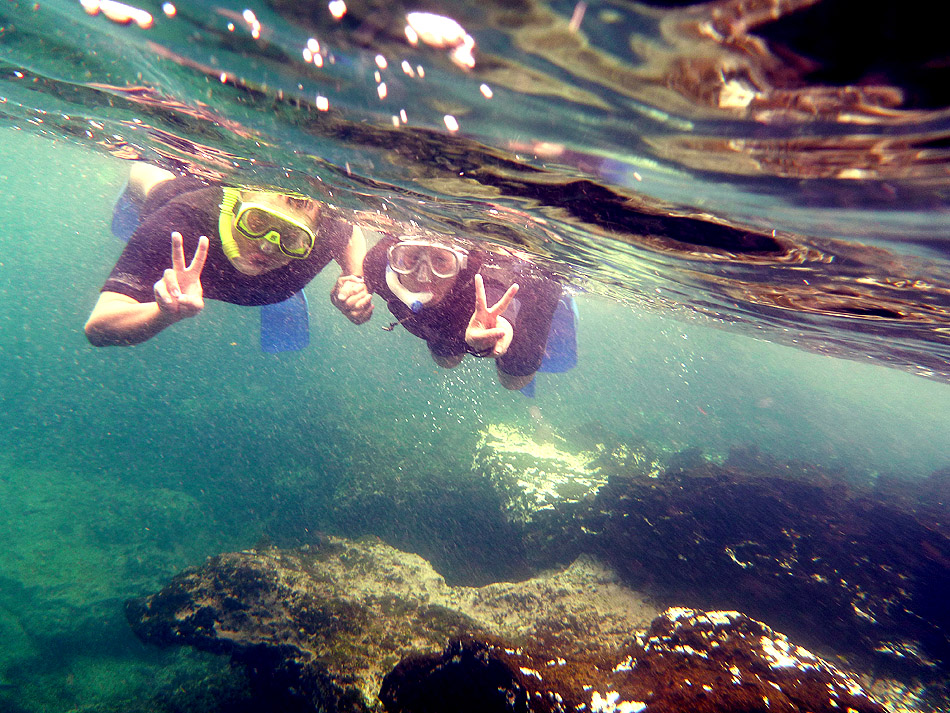 We snorkeled twice a day, everyday–at nearly every spot you can imagine around the Galapagos! (Thanks for the photos, Chris!)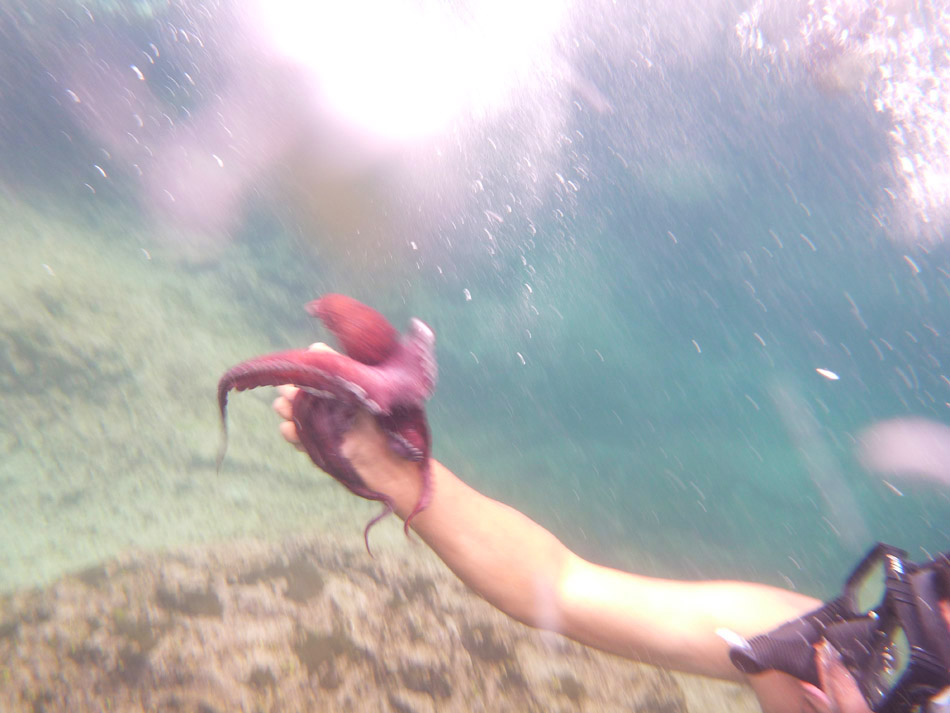 Swimming (and trying to keep up) with a giant sea turtle