Moving on to the island of Honshu in Japan, we met up with Kevin's Mom who joined us for 3 weeks, starting in lively Tokyo and also exploring the historic city of Nara. In Tokyo, we attended the massive annual CEATEC electronics expo, a gathering of major Asian tech manufacturers to showcase their latest-and-greatest innovations. Once we grew weary of the big city crowds, we traced the country's historic Buddhist roots by temple-hopping in the 8th century capital city of Nara.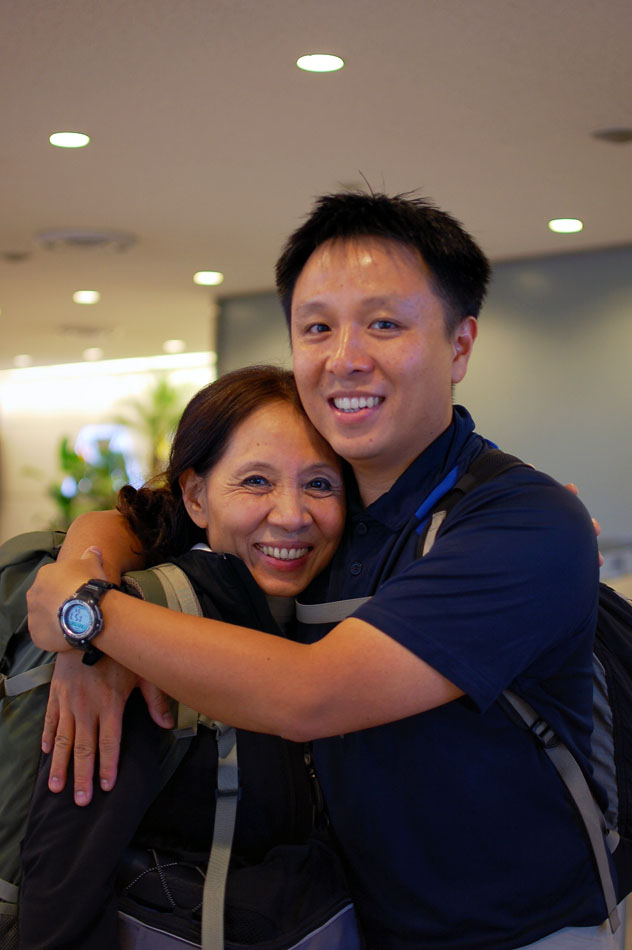 Picking Mom up from the airport in Tokyo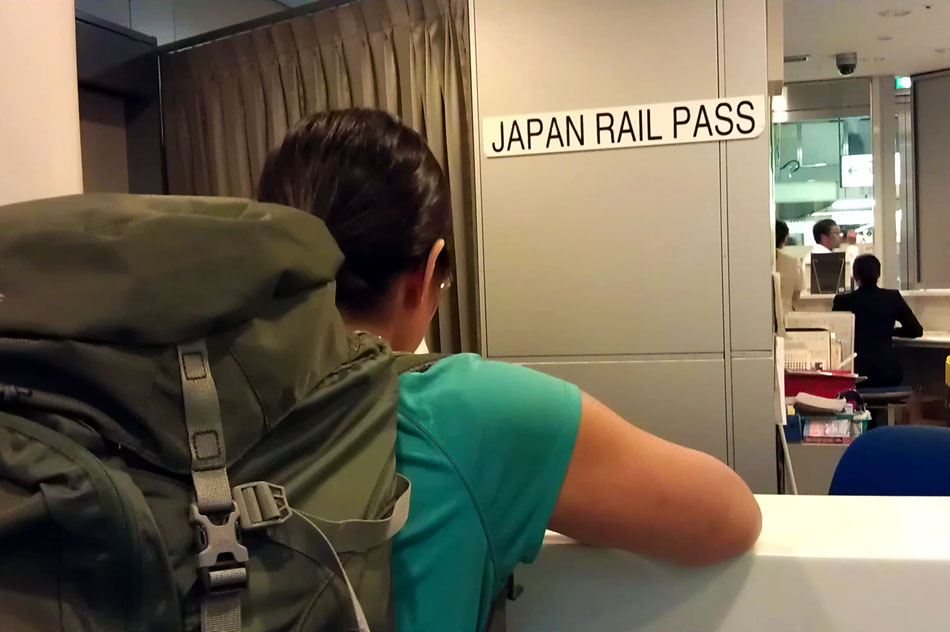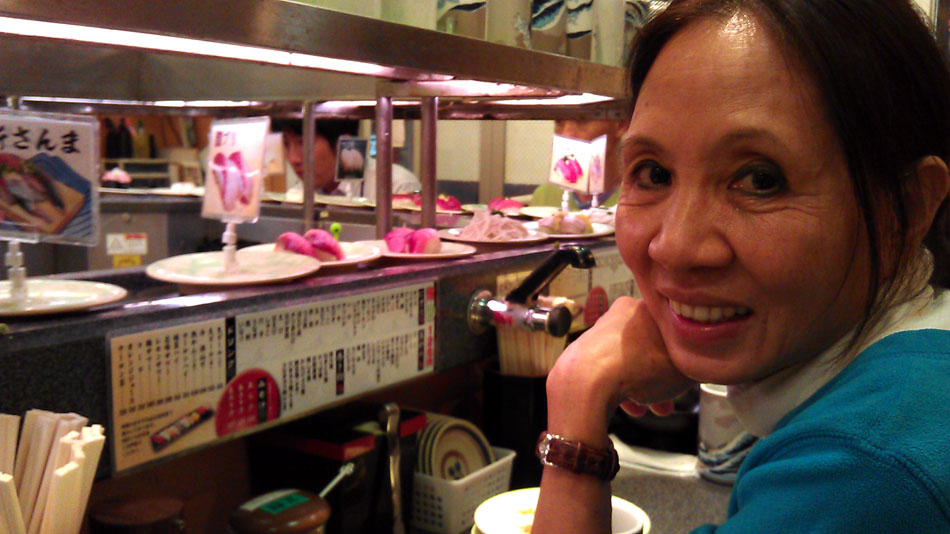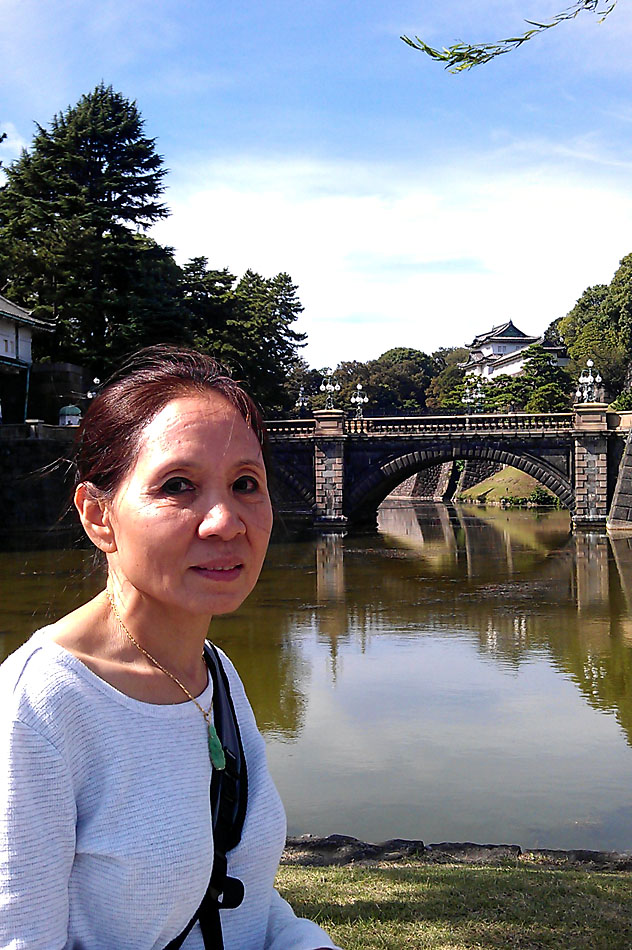 It being her first time in Japan, we took Kevin's Mom on a whirlwind highlights tour of Tokyo, including the Imperial Palace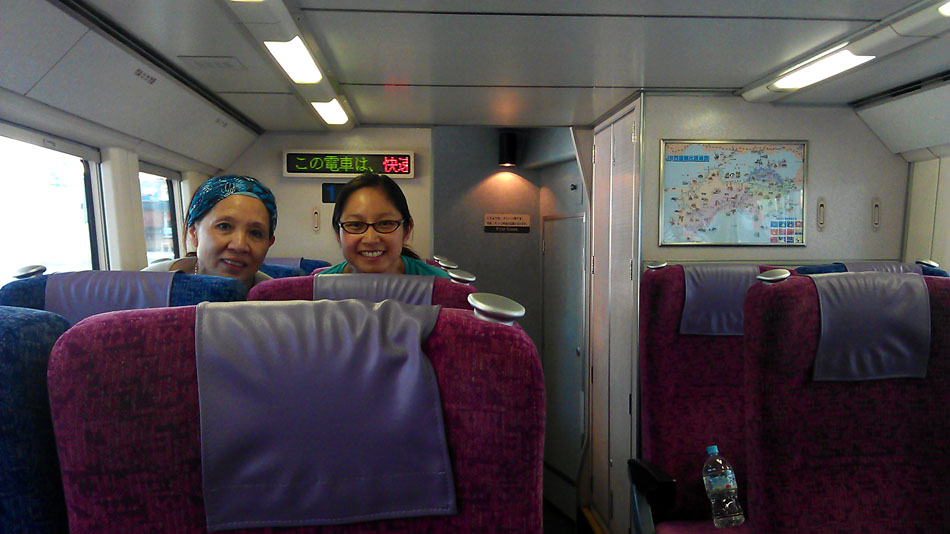 We made good use of our unlimited-ride Japan Rail Passes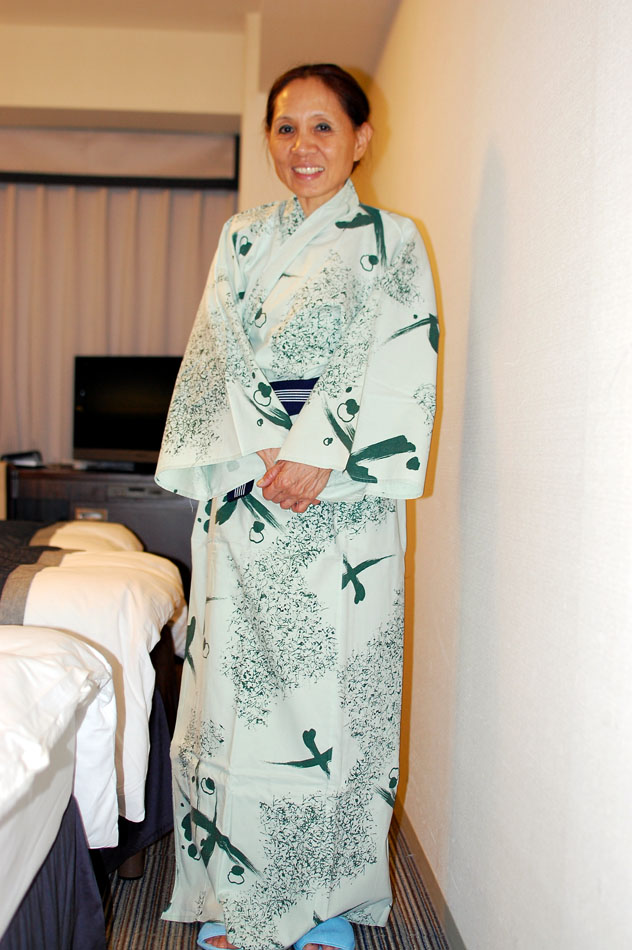 The complimentary yukata looks pretty comfortable!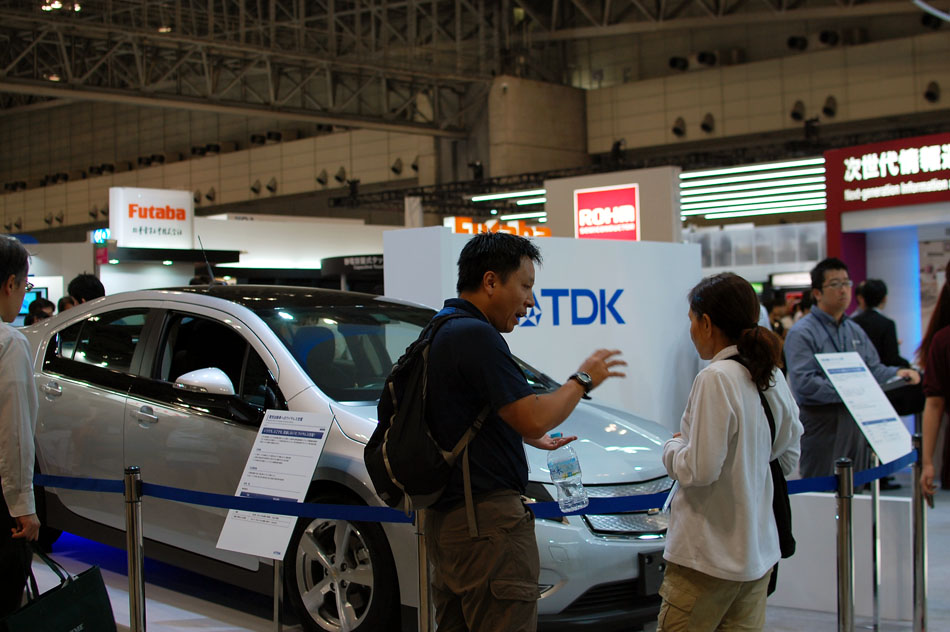 Kevin explaining how a plug-in hybrid vehicle works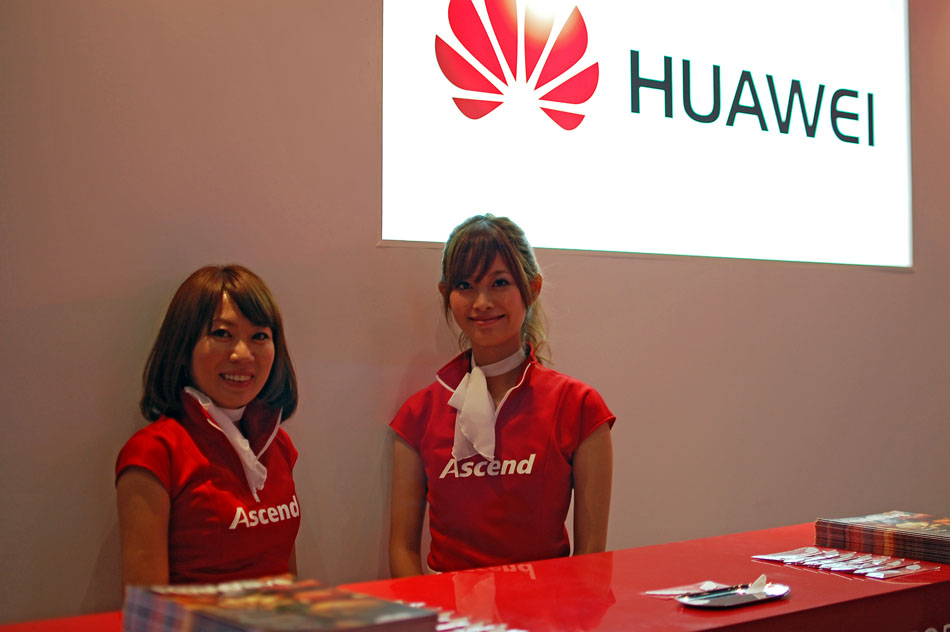 Trade show models from the Huawei booth demonstrate the company's Ascend-line of Android smartphones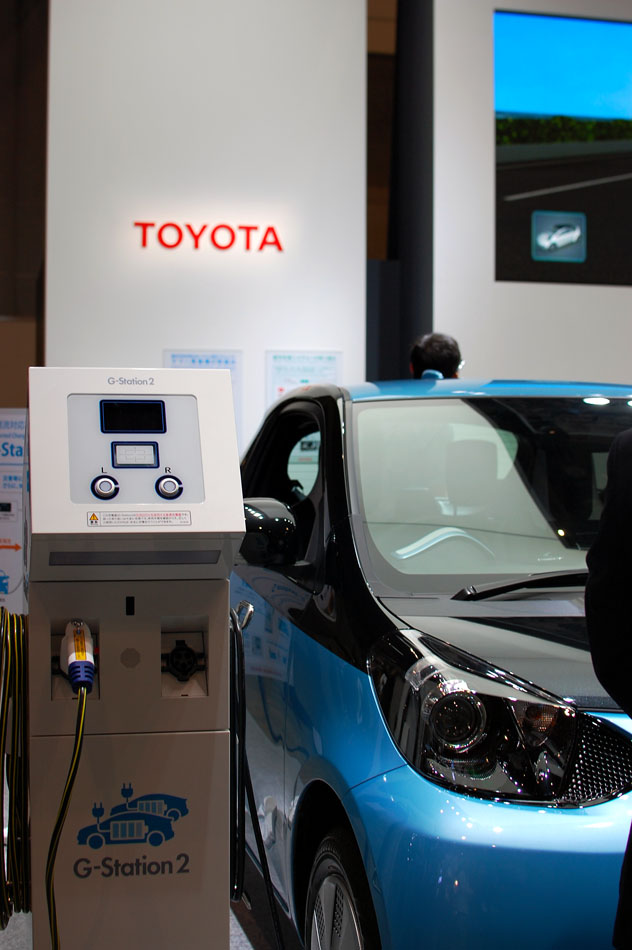 Toyota showcases it's new efficient plug-in, electric vehicle charging station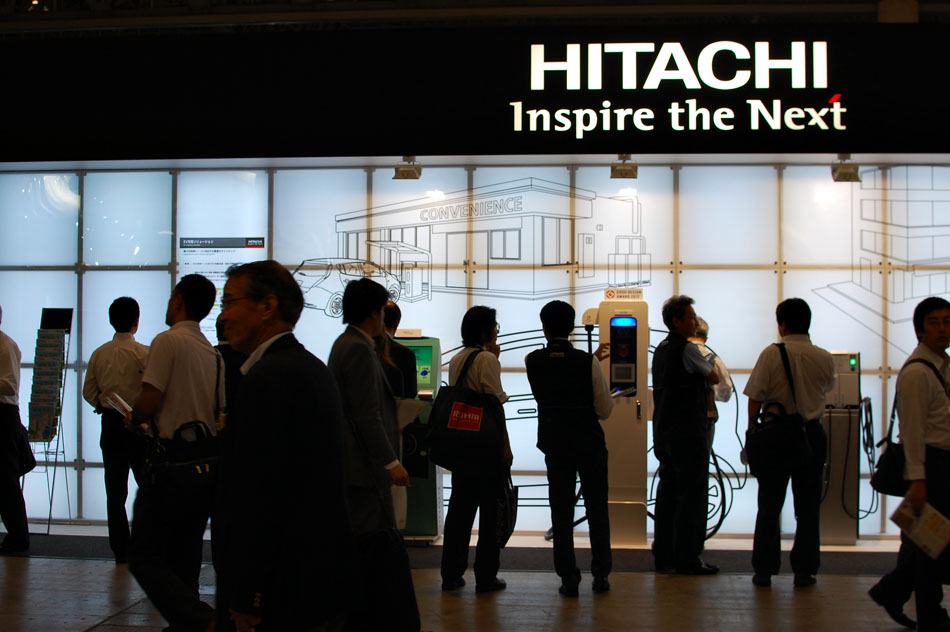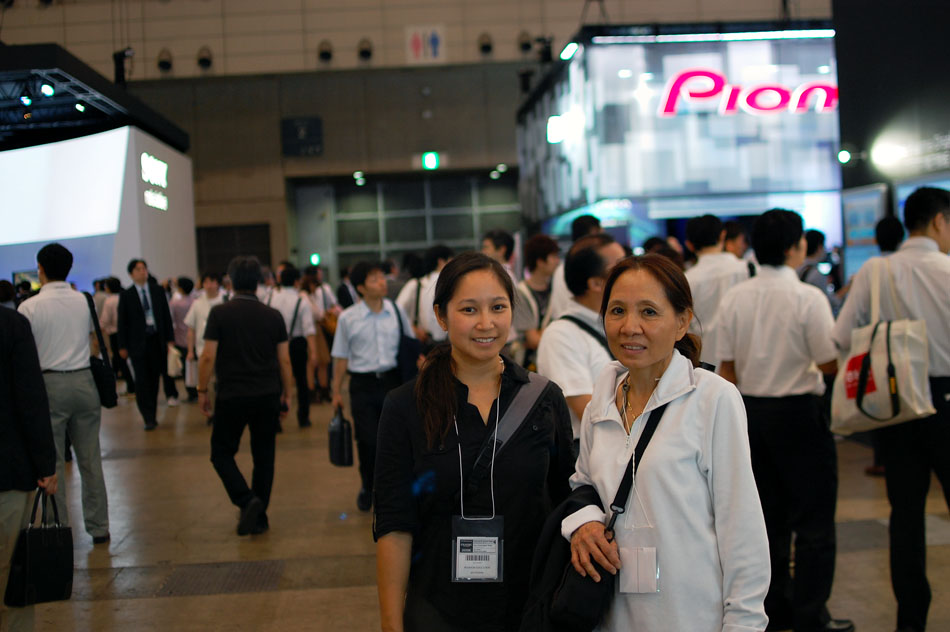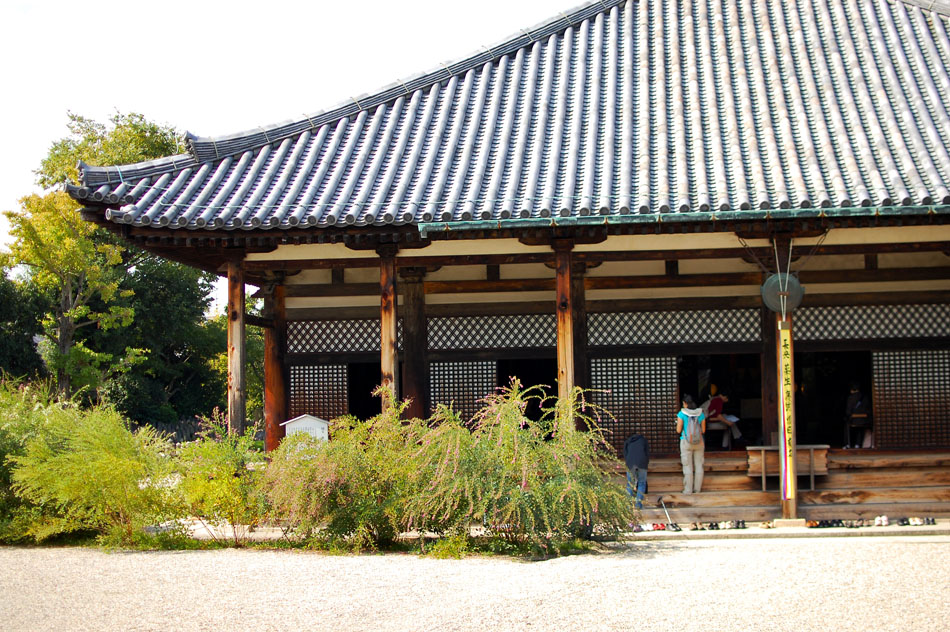 Gangō-ji temple was built in the late 6th century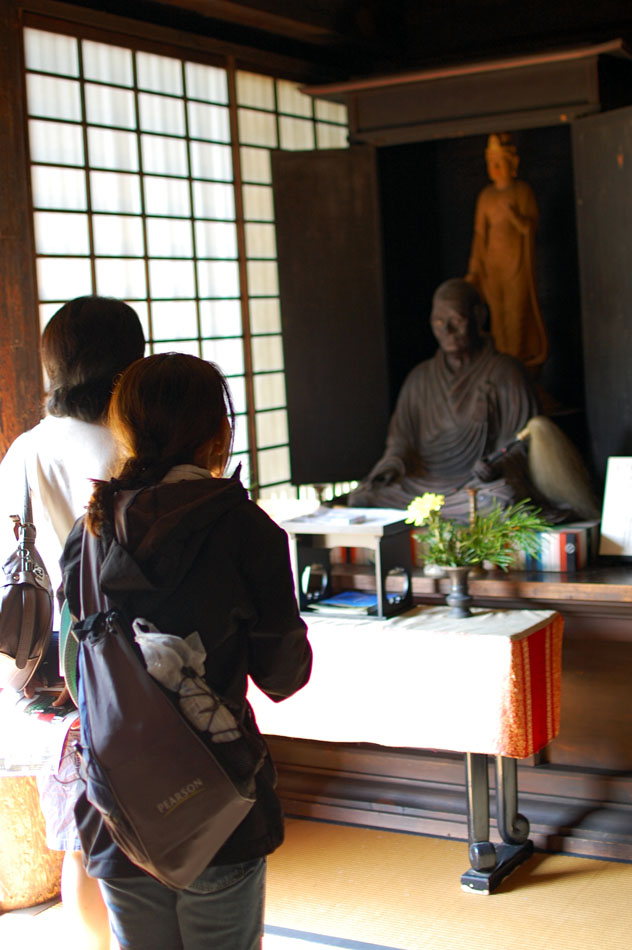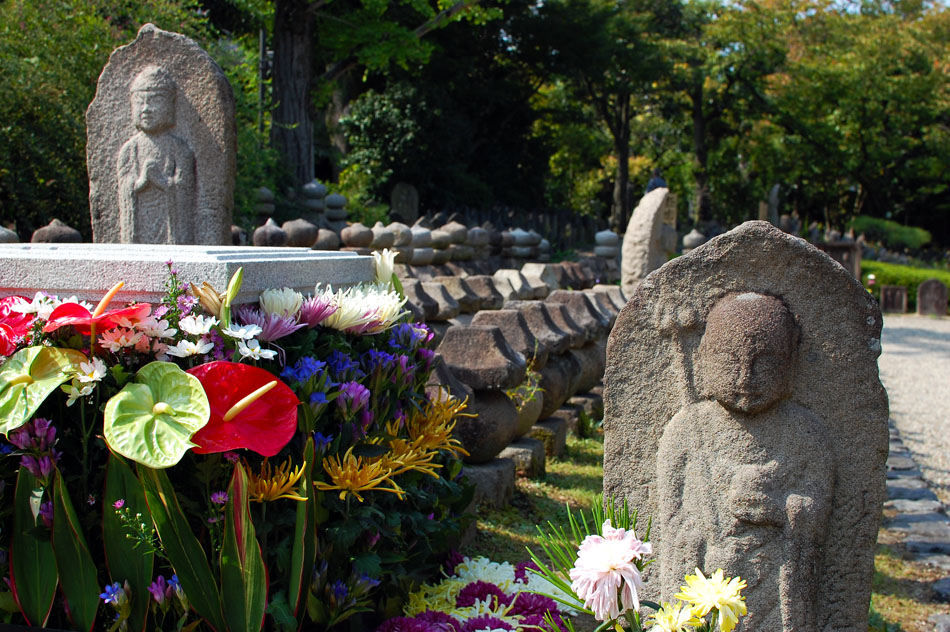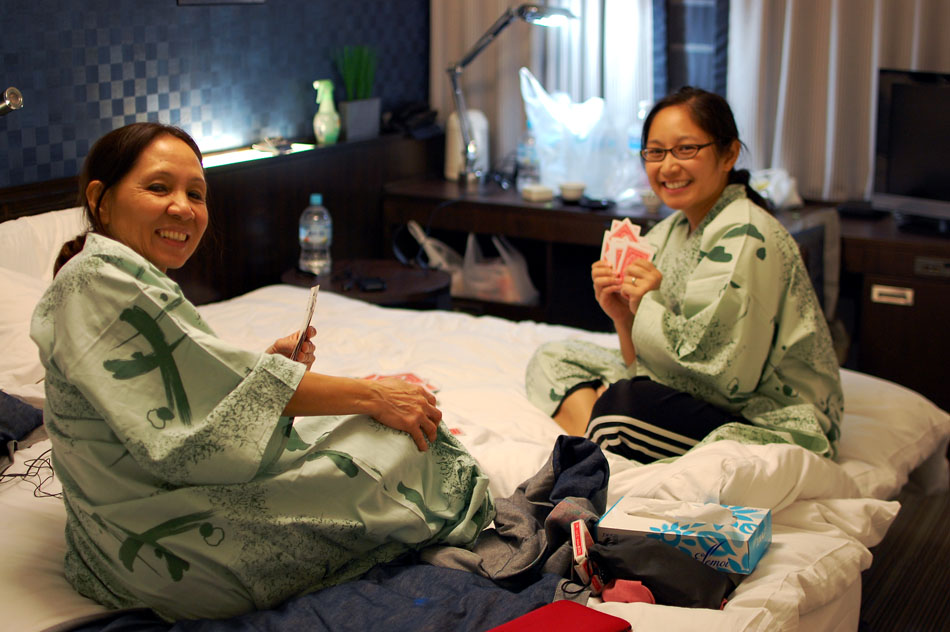 Warm and cozy while passing the time during a big storm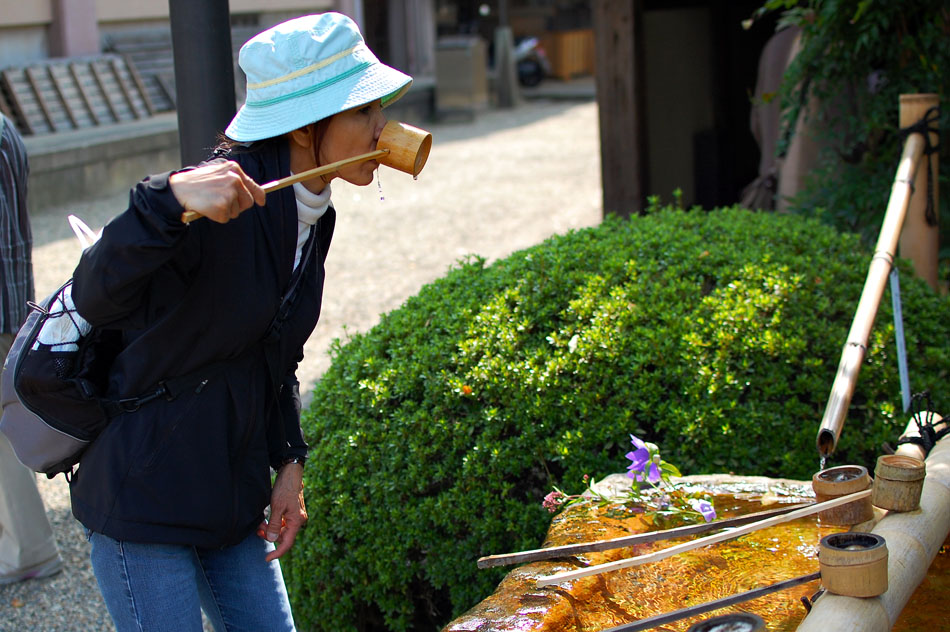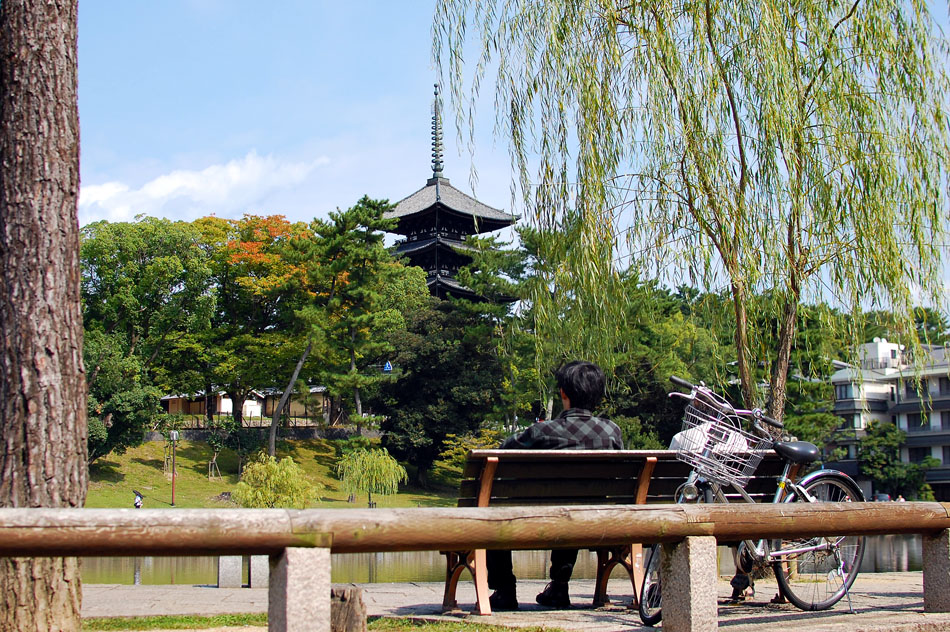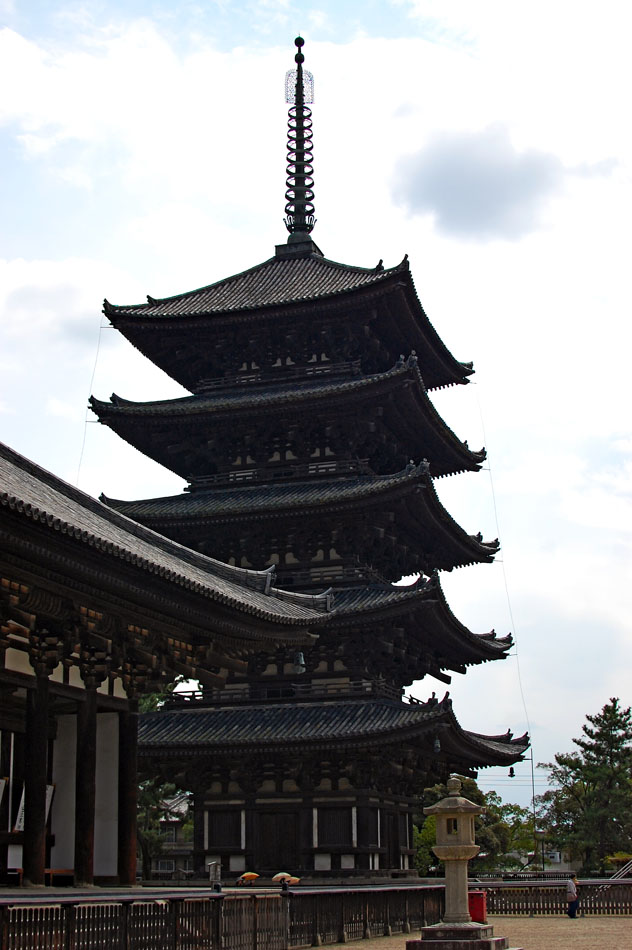 5-story pagoda of Kofuku-ji temple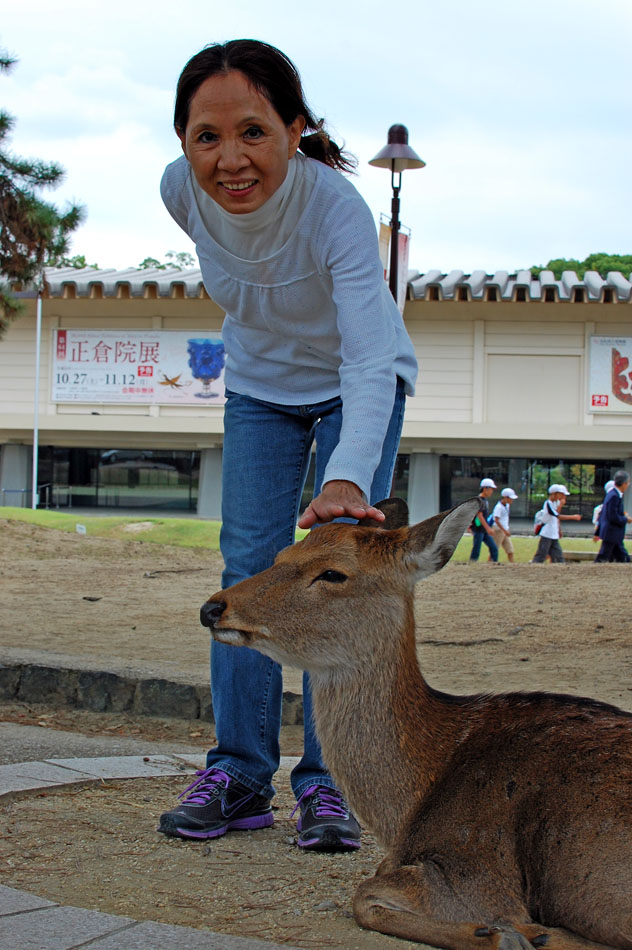 Nara is perhaps known for the deer that roam around Nara Park, apparently unafraid by the hordes of daily tourists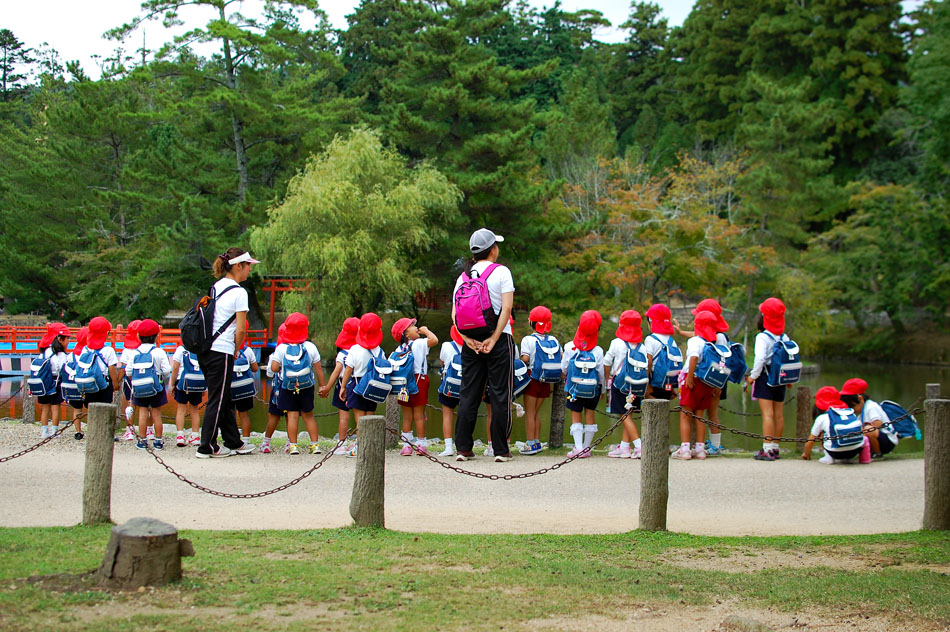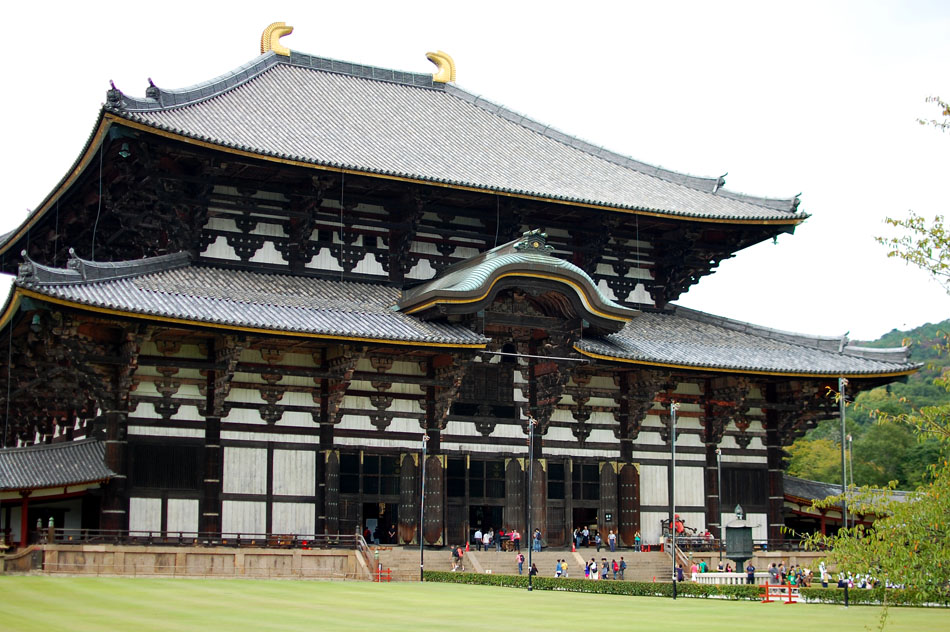 Daibutsu-den, located at Tōdai-ji, is said to be the largest wooden building in the world and houses one of the largest Buddha statues in the world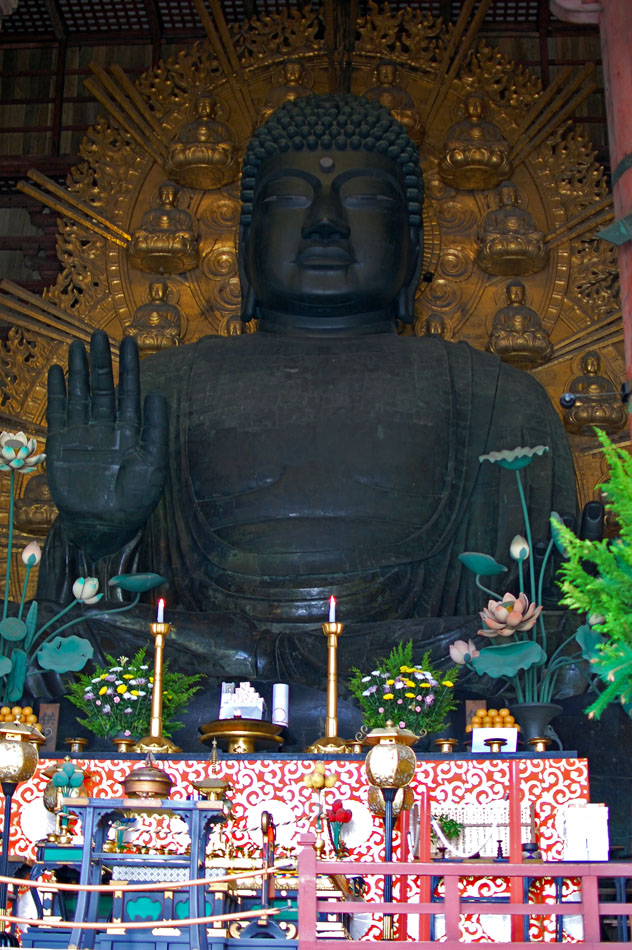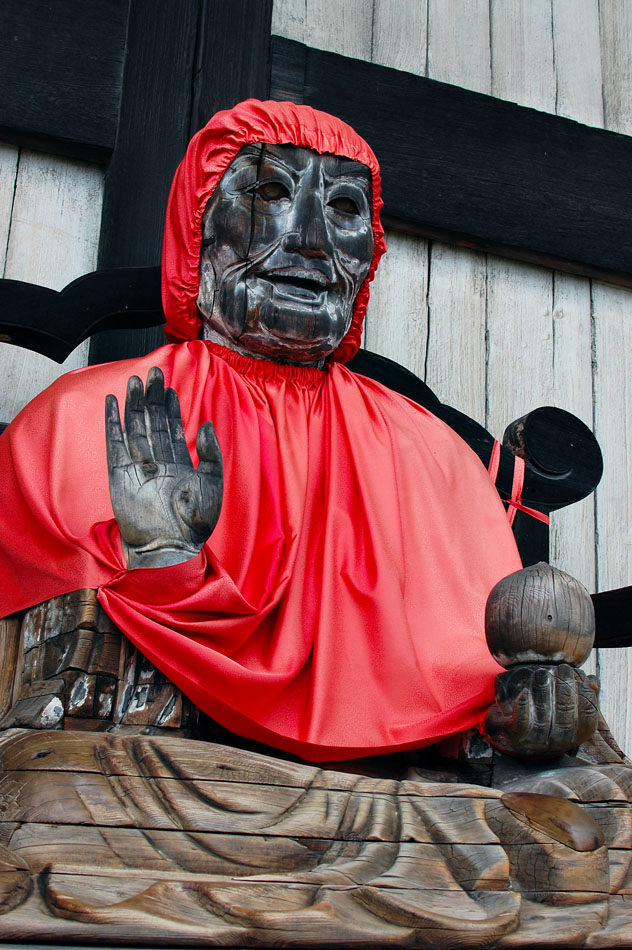 Yakushi Nyorai, Buddha of medicine and healing, at Todaiji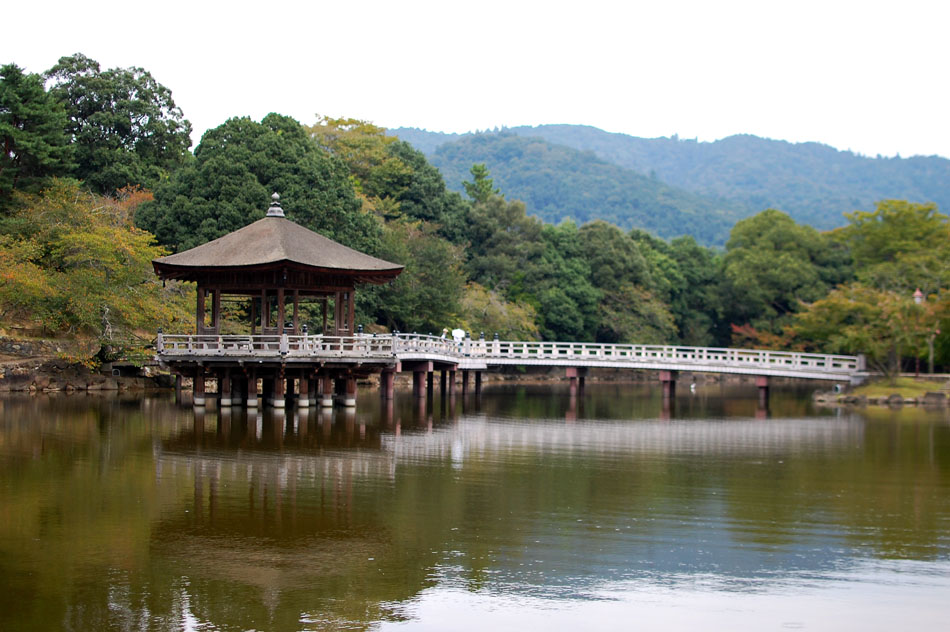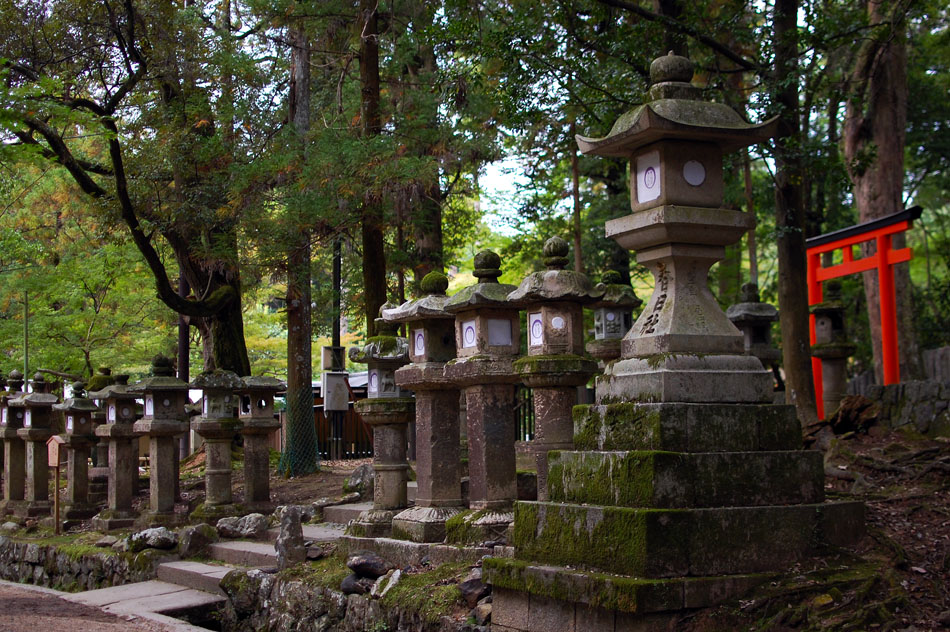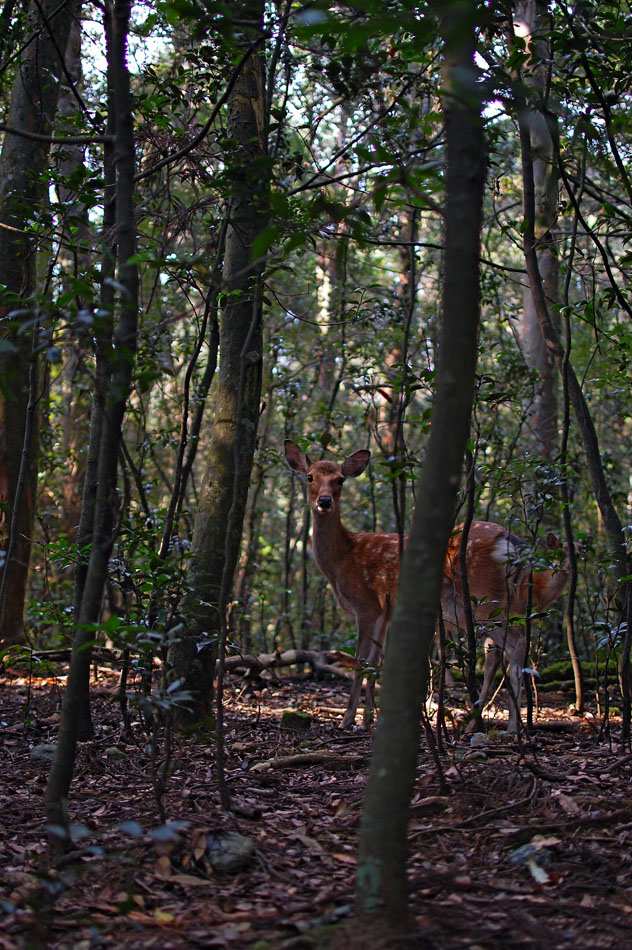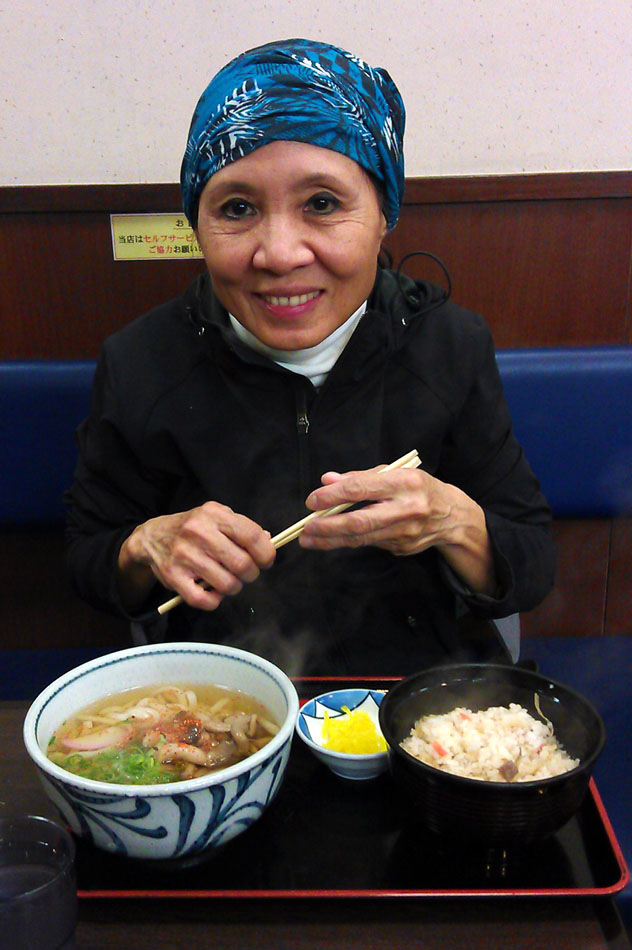 Vegetarian udon and rice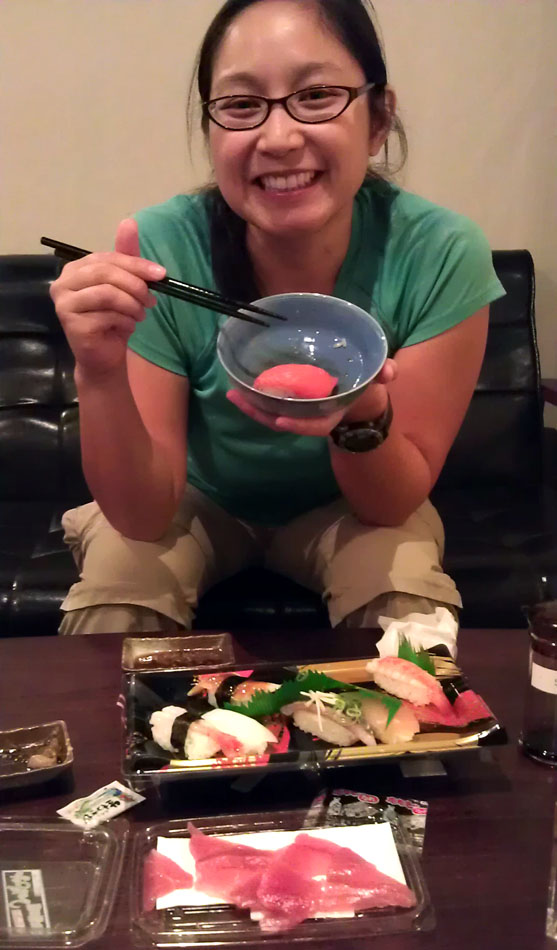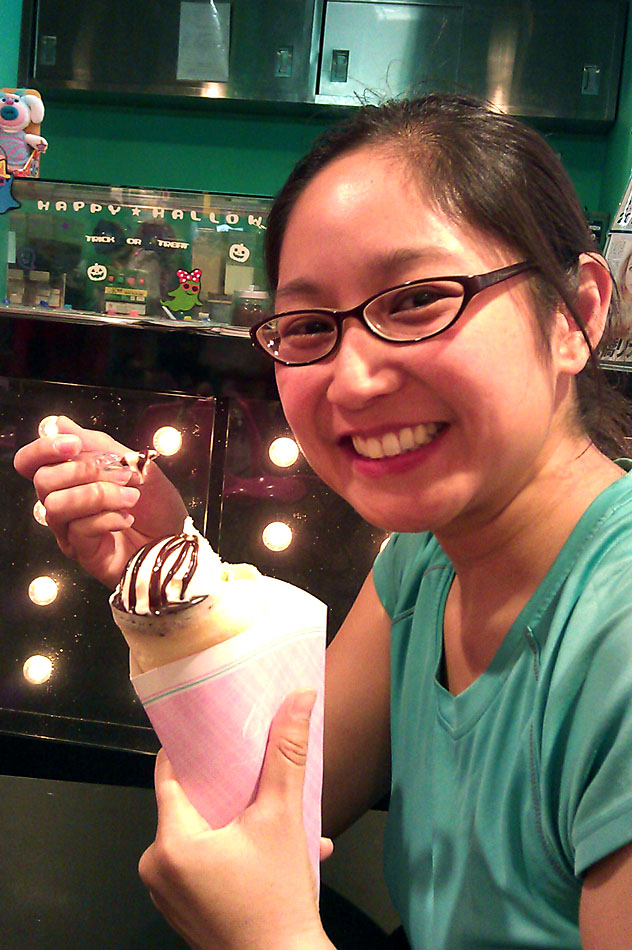 Jennifer enjoying a sweet chocolate crepe, popular in the Shibuya and Harajuku districts of Tokyo