Moving on to visit Jennifer's extended family, we headed to the town of Pleiku for a few days before flying "home" to Saigon (Ho Chi Minh City). Well off the beaten tourist path, Pleiku is a quaint, quiet town with a mix of Southern and Central Vietnamese culture and home to one of Jennifer's aunts and several cousins. Naturally, the ambiance was a bit different from the overwhelming roar and bustle of Saigon, where we also stayed with one of Jennifer's uncles.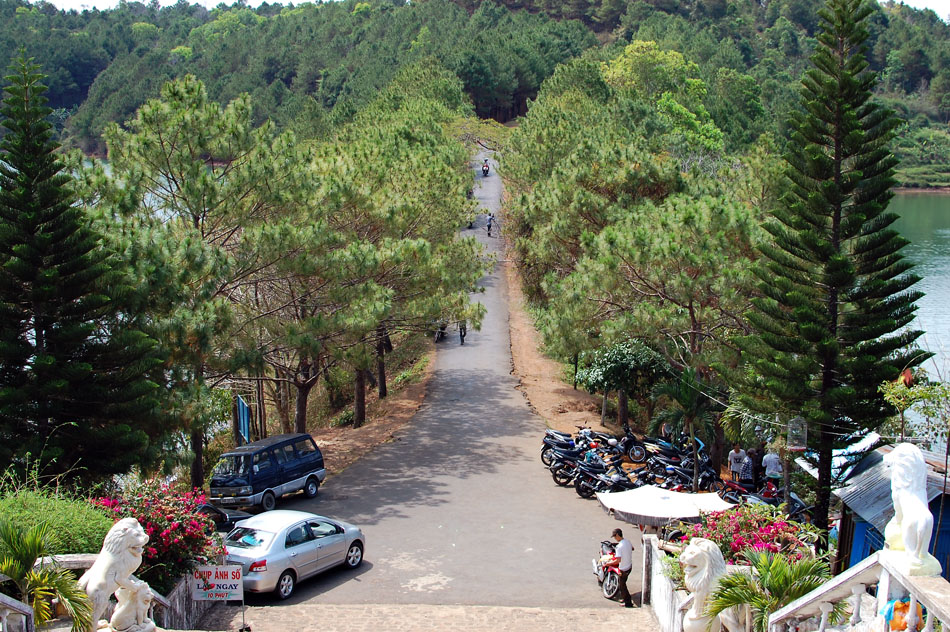 The road up to Biển Hồ, or Sea Lake, in Pleiku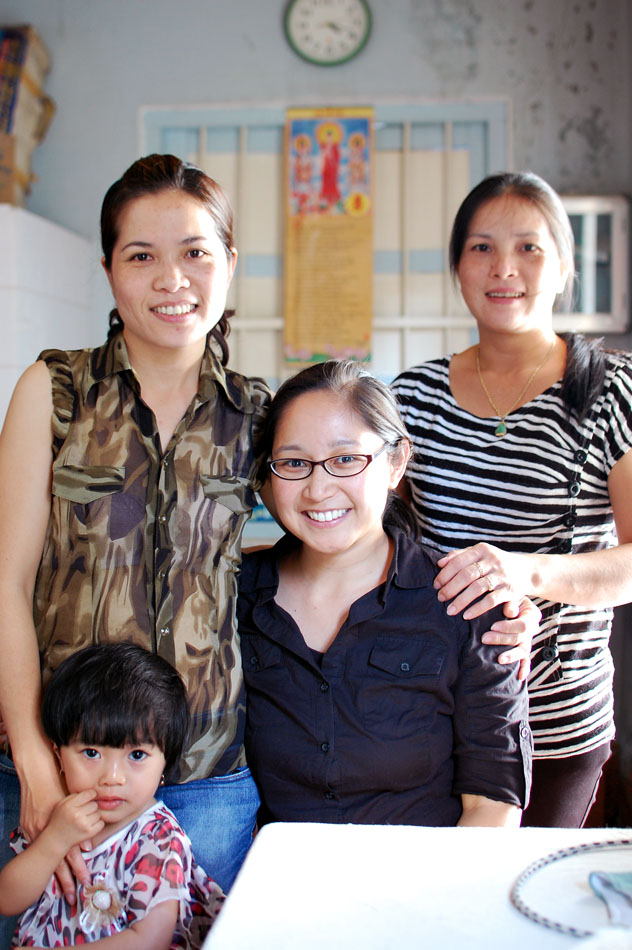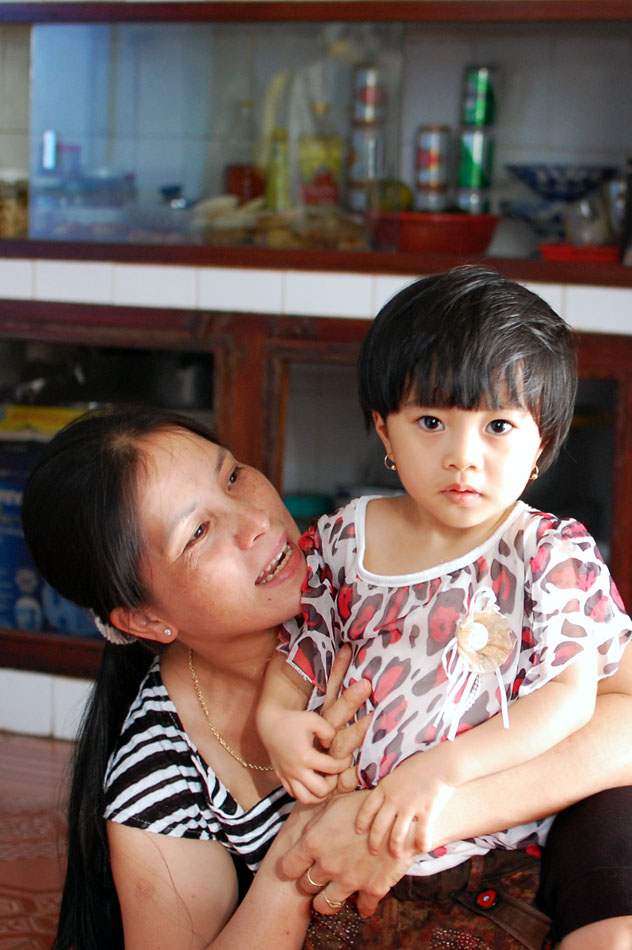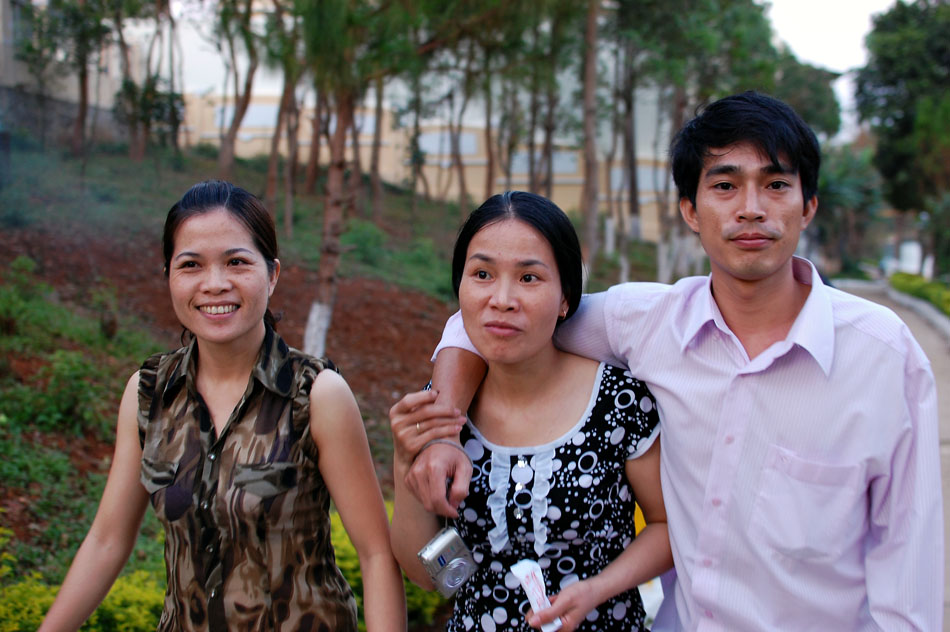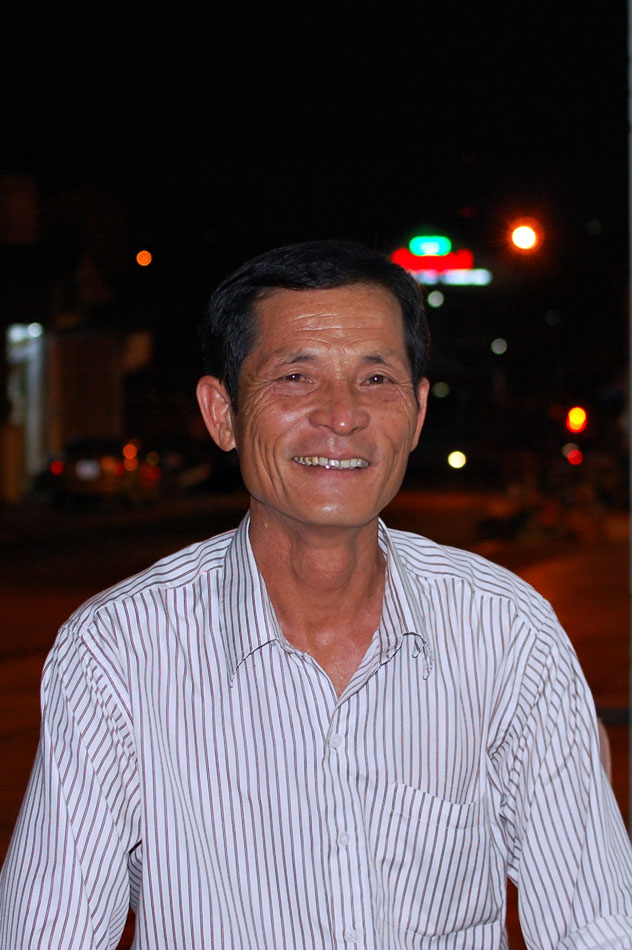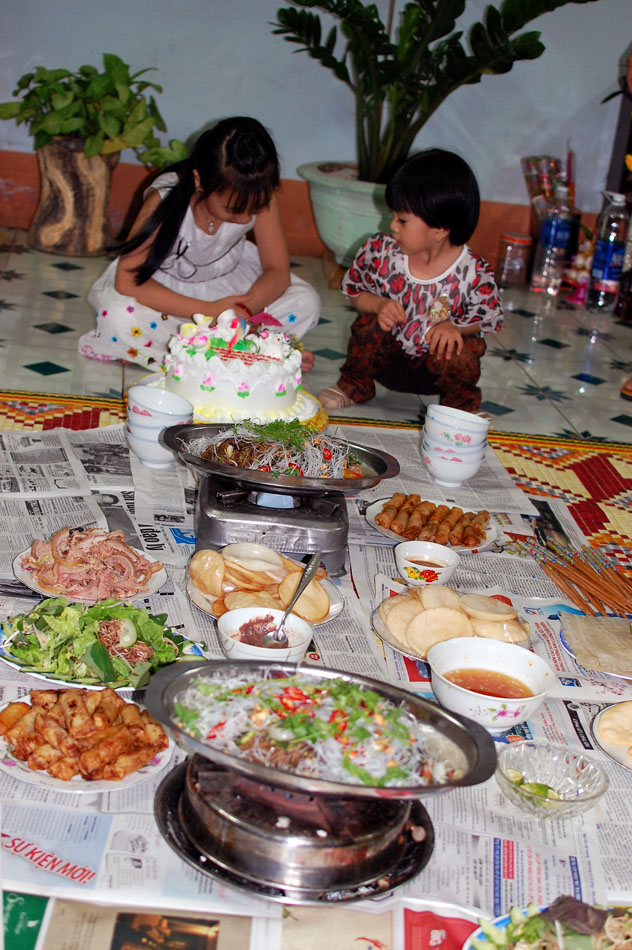 Setting up a birthday feast for one of Jennifer's nieces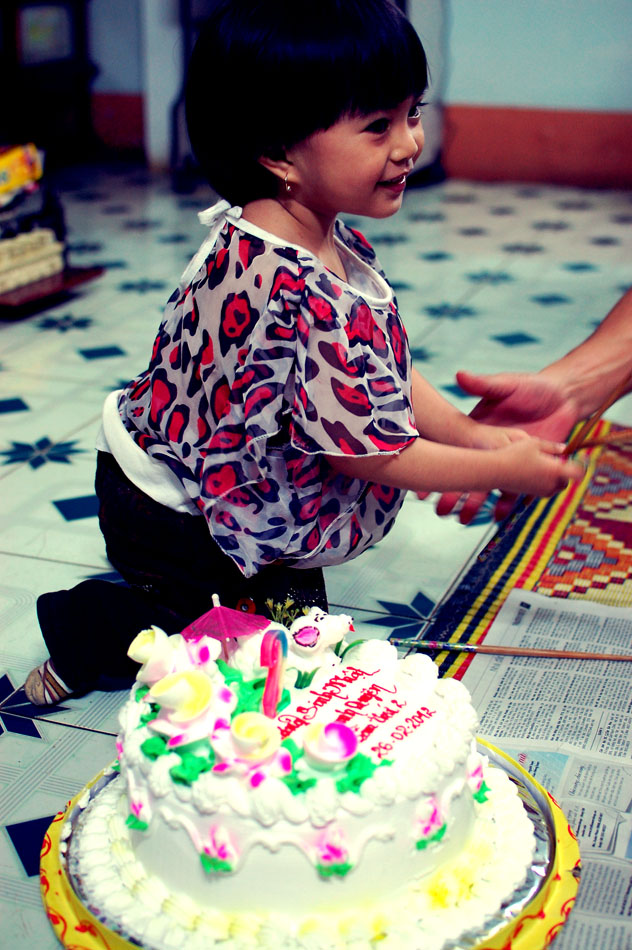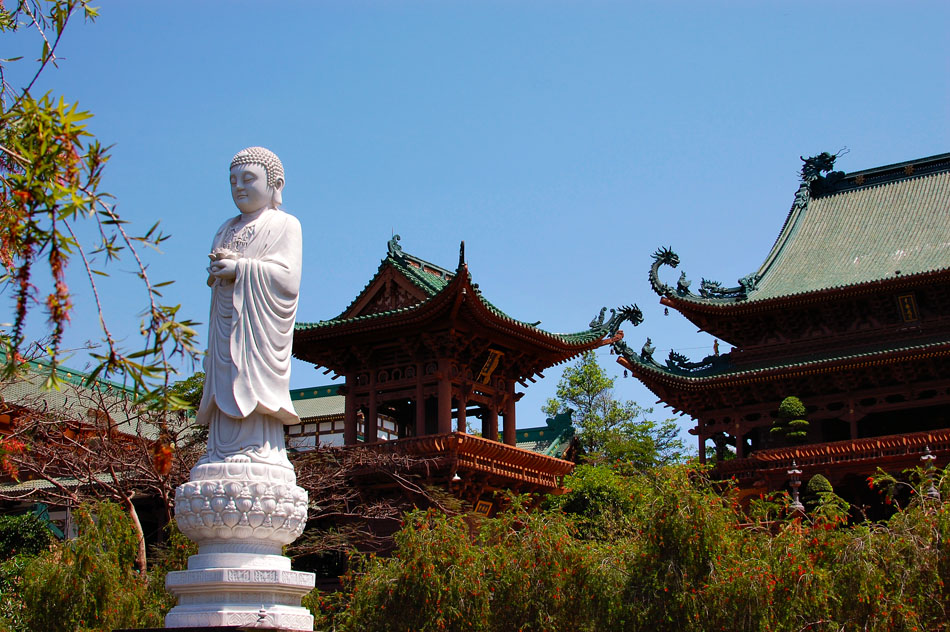 The newly-constructed Chùa Minh Thành, in the center of Pleiku, is impressive even for Vietnamese standards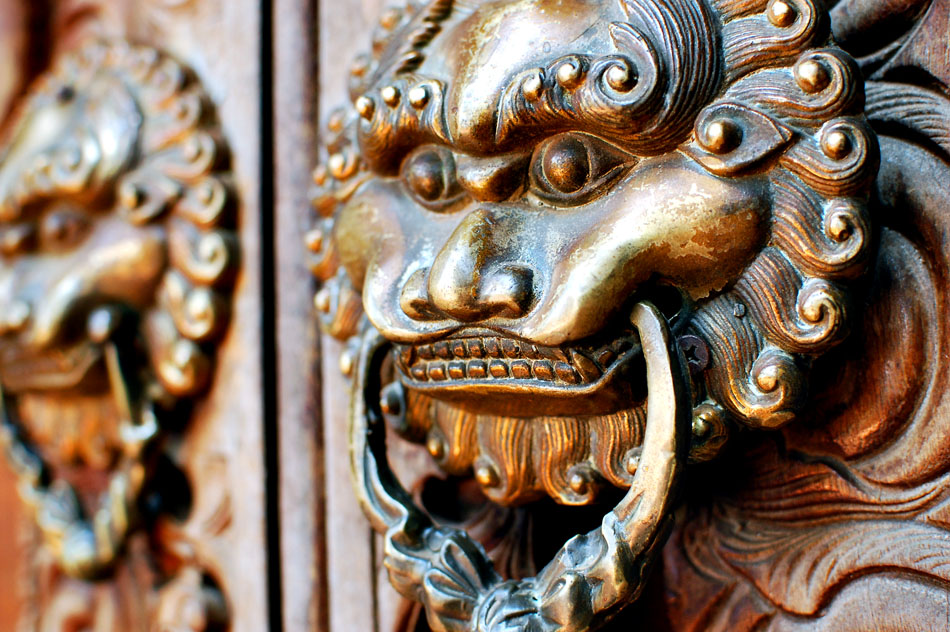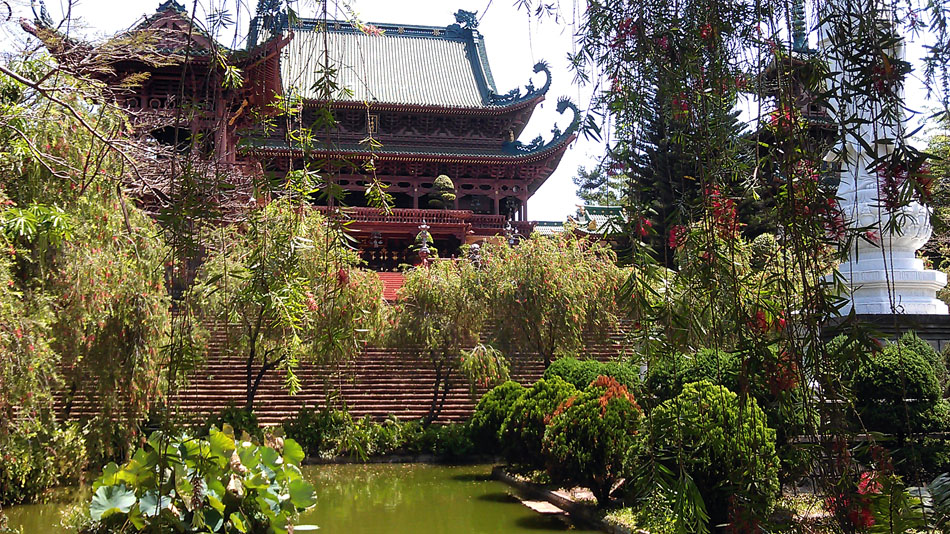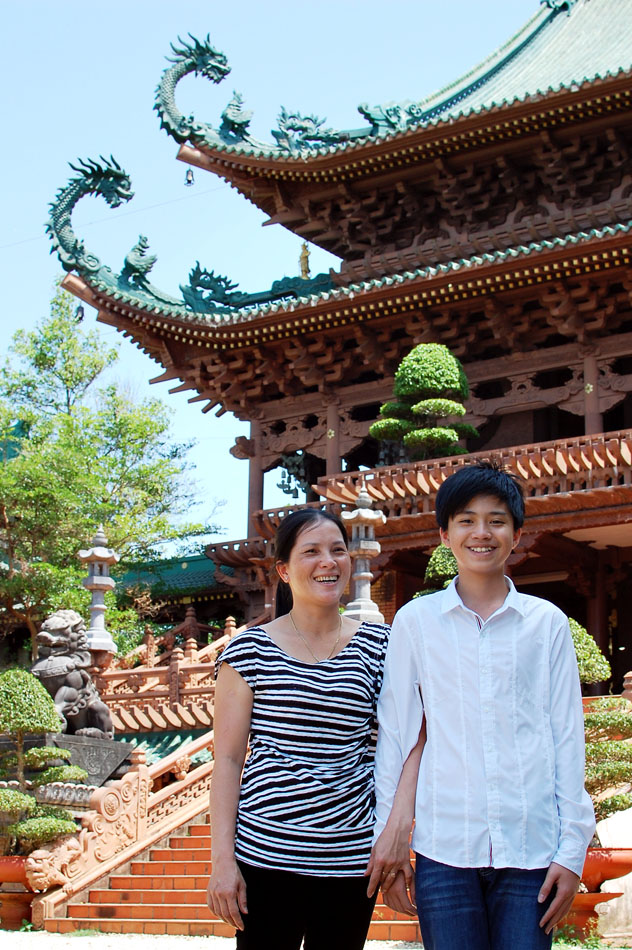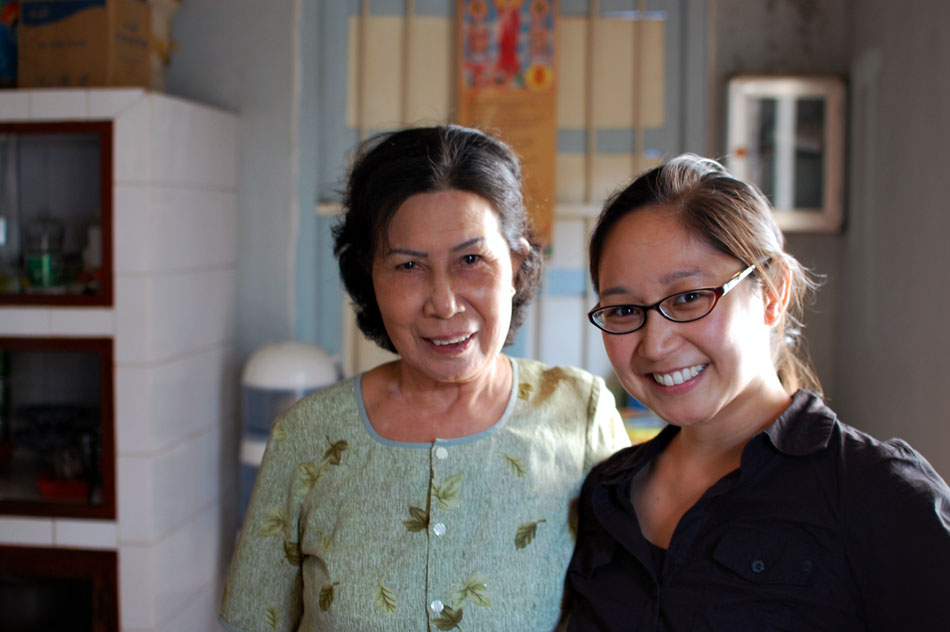 Reunification Palace, formerly known as Independence Palace, is the de facto site where the Vietnam War ended over 35 years ago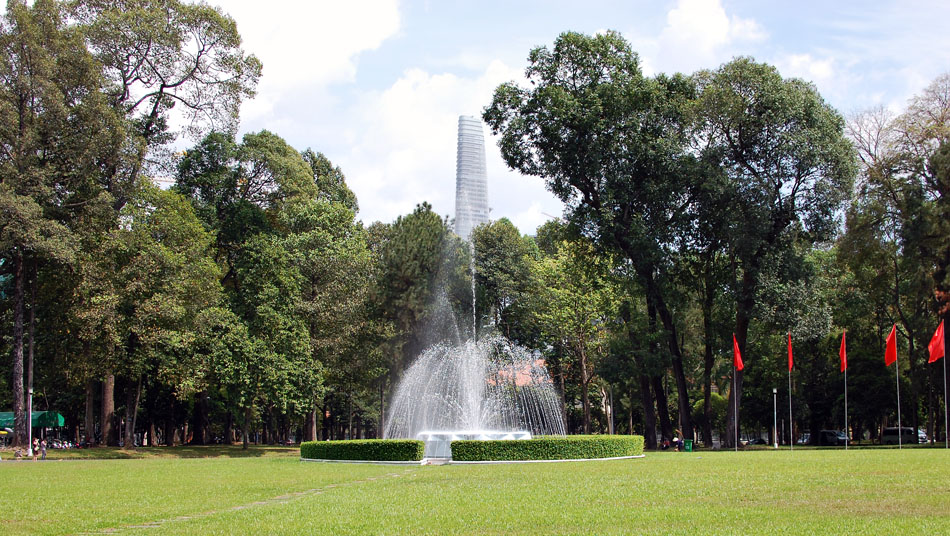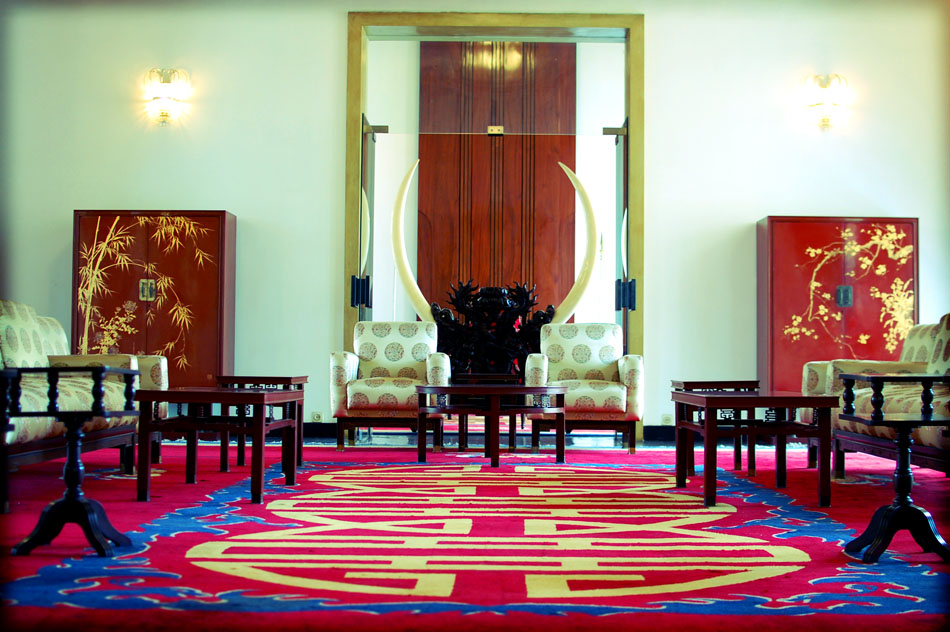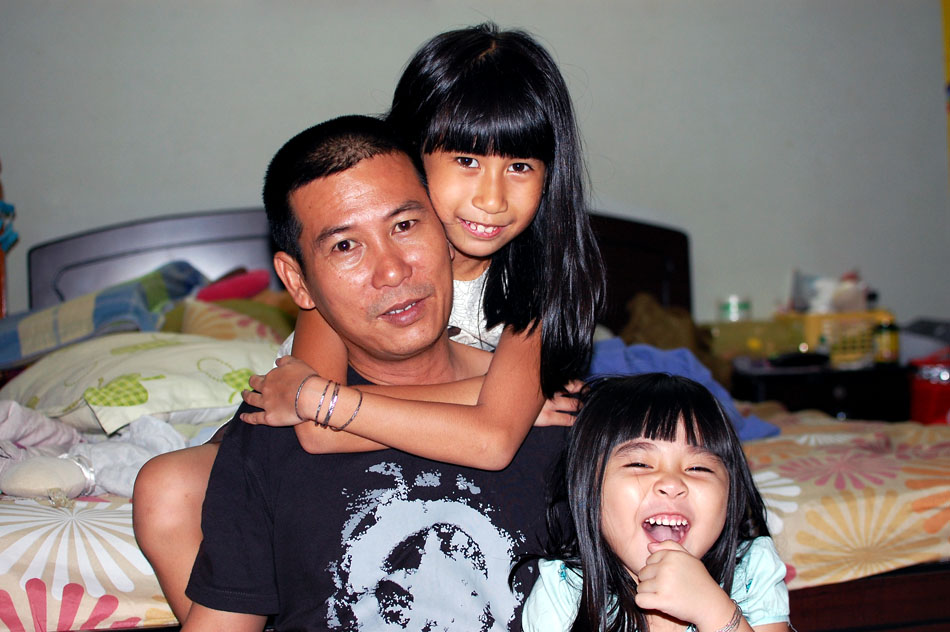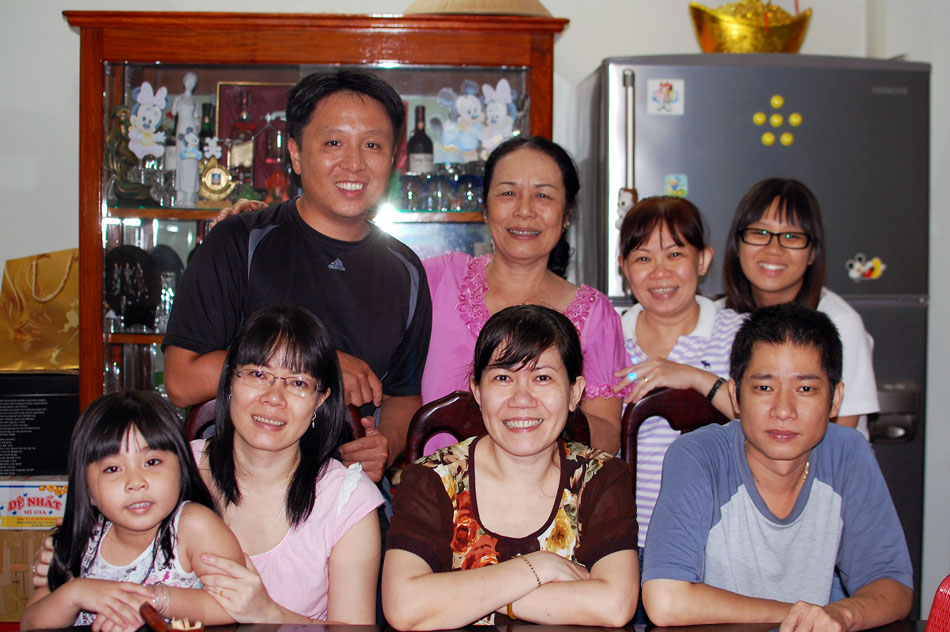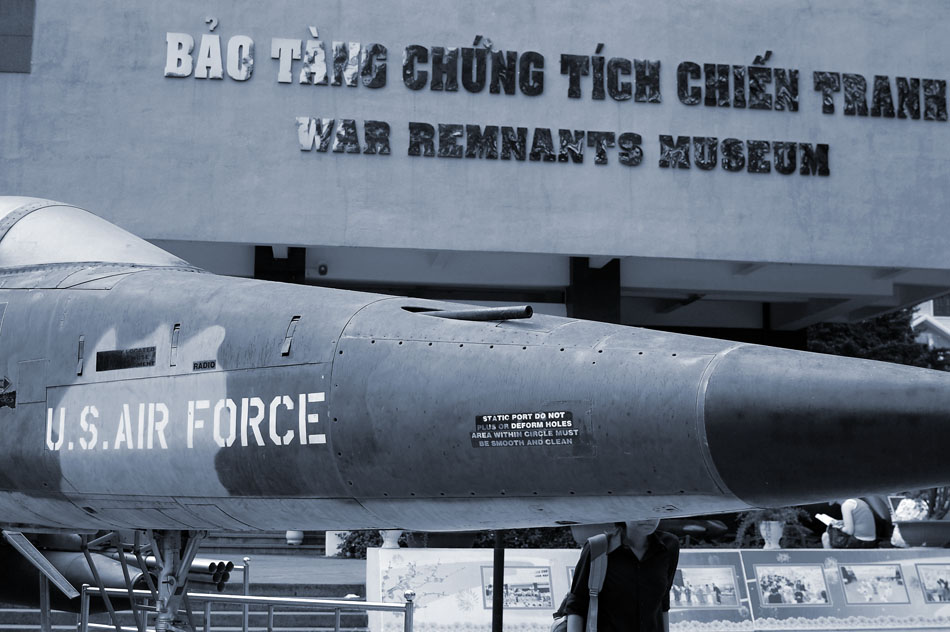 Far from being unbiased, the War Remnants Museum was still a moving and educational experience–especially for children of Vietnam War refugees like us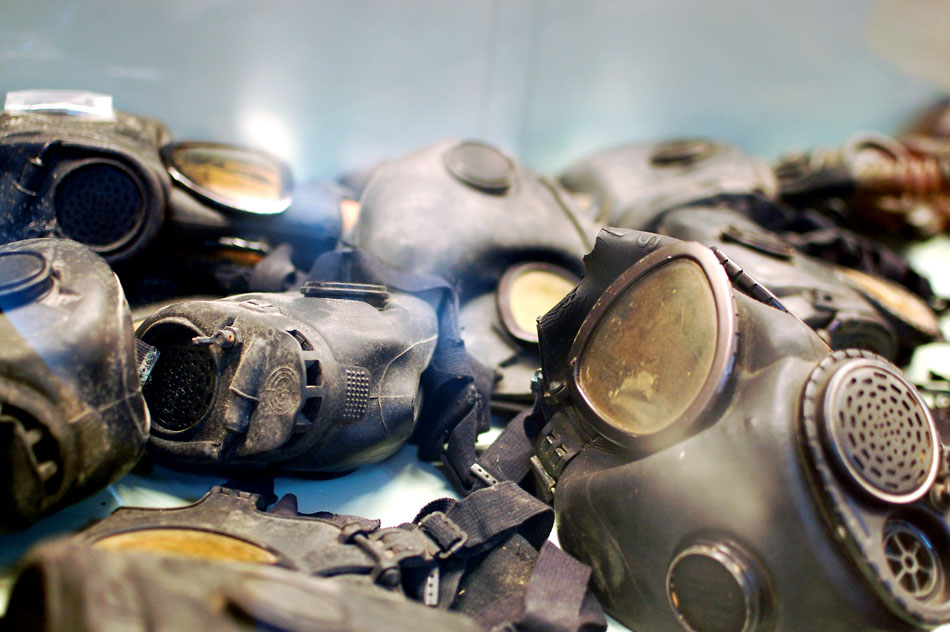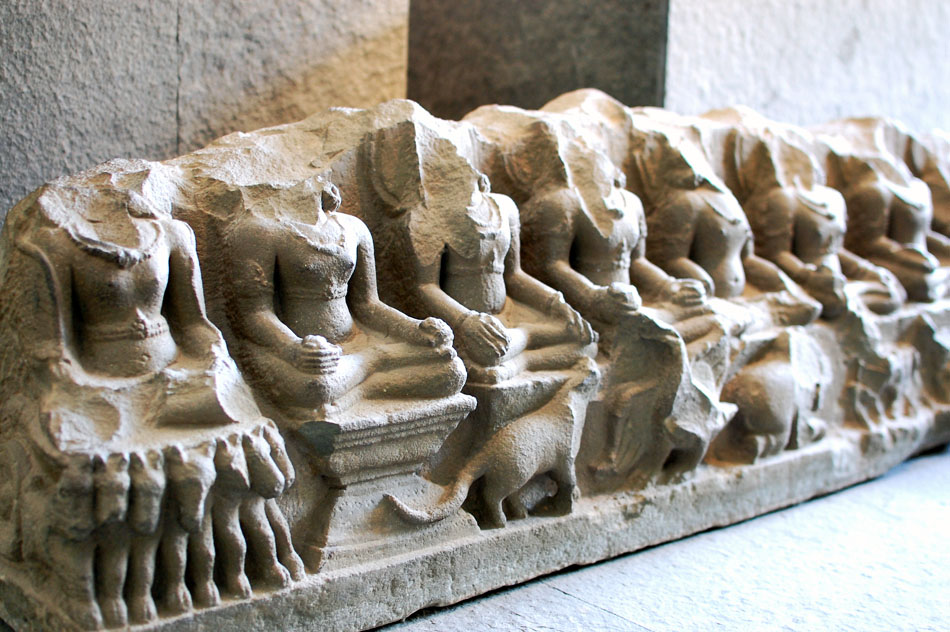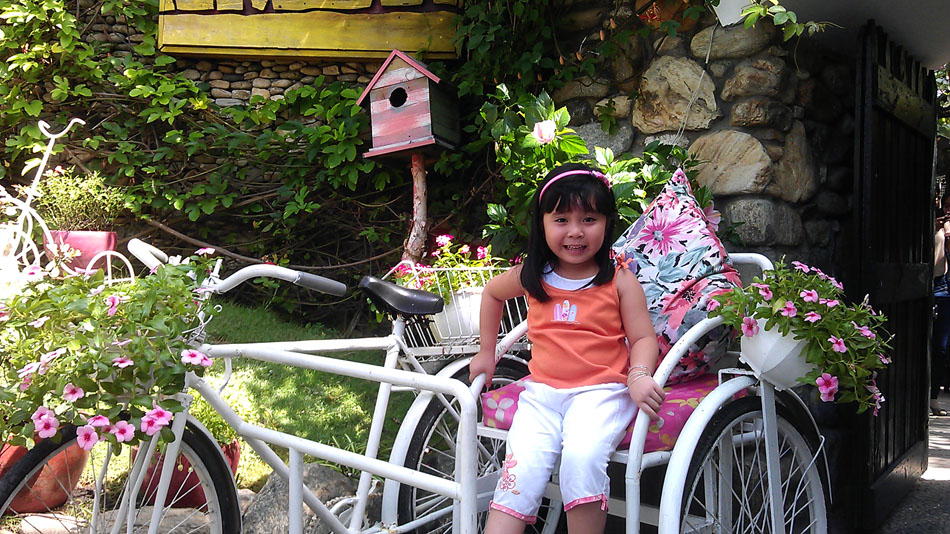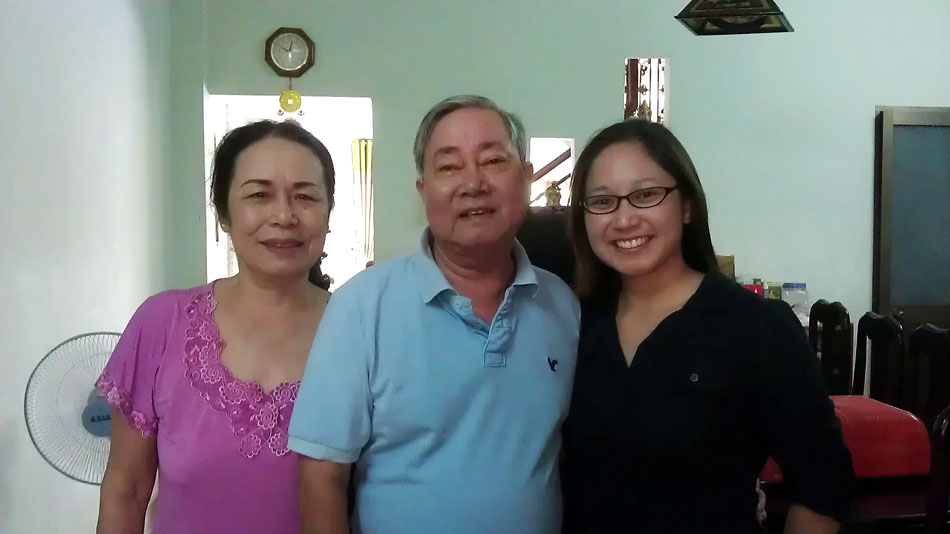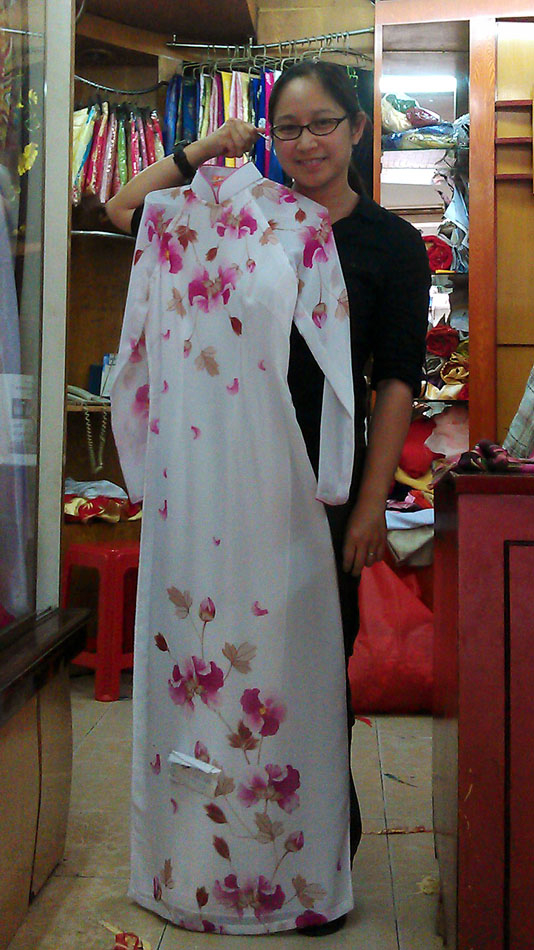 Jennifer about to try out her new áo dài, the traditional Vietnamese dress. Saigon is a great place to get custom-tailored suits and dresses.