The Sacred Valley lies between Cusco and Machu Picchu. After spending two nights near Machu Picchu, we spent four days hopping between rural towns and Incan ruins, including Ollantaytambo, Urubamba, Pisac, Sacsayhuaman and Qenqo. This beautiful region is filled with lush, rolling landscapes and is a complete contrast to the bustling noise and lights of Cusco. The beauty and history of this area made it one of our favorite stops in Peru. Check out some of our photos below!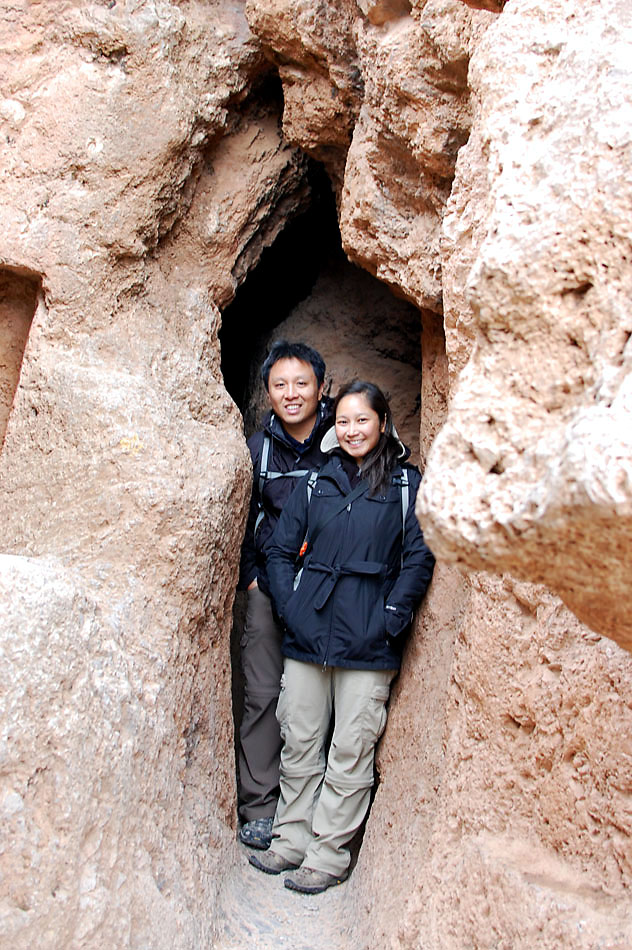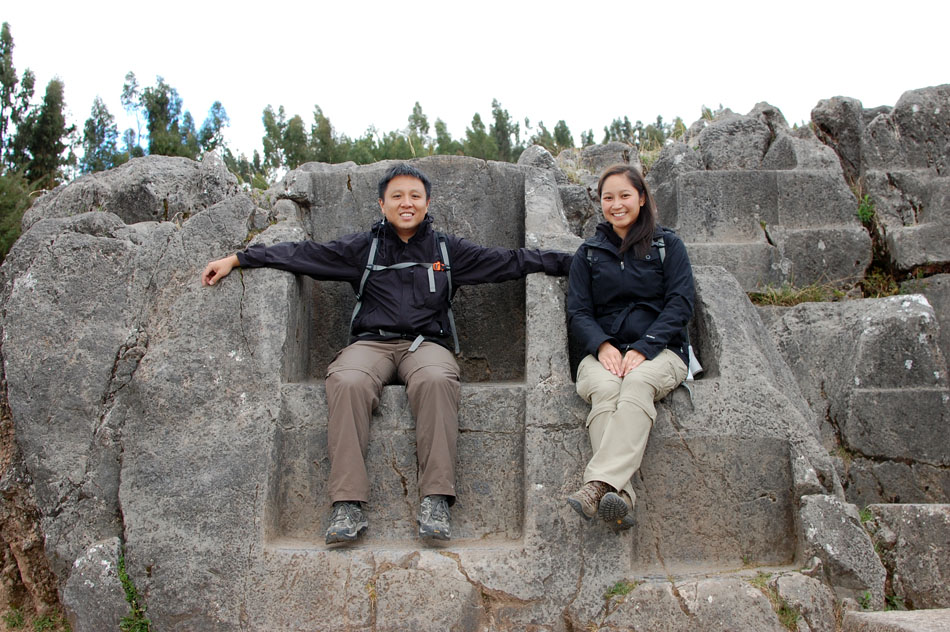 Stone altars and thrones at Sacsayhuaman where Incan shamans, or priests, would hold religious ceremonies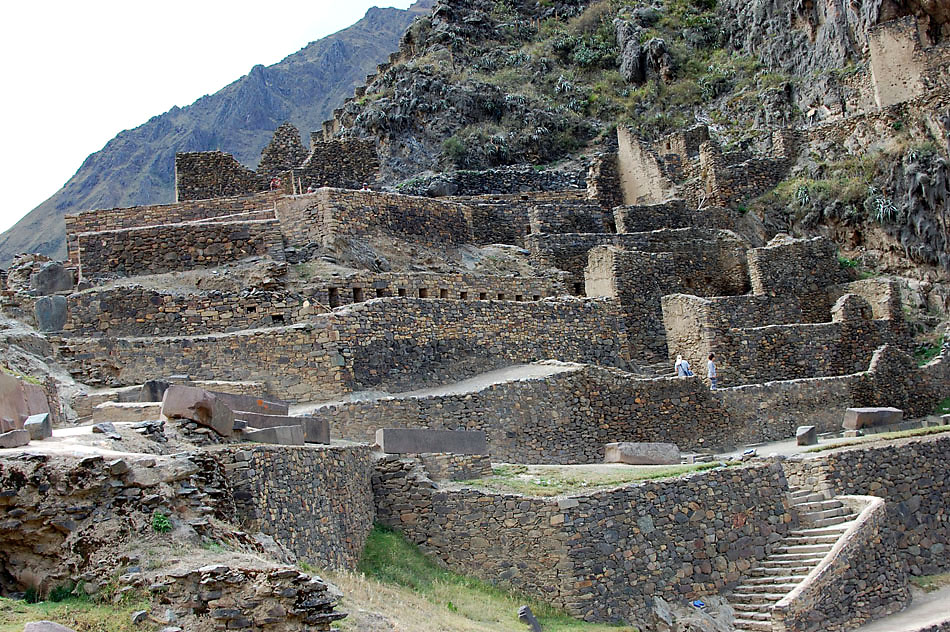 Well-preserved ruins of a military fort at Ollantaytambo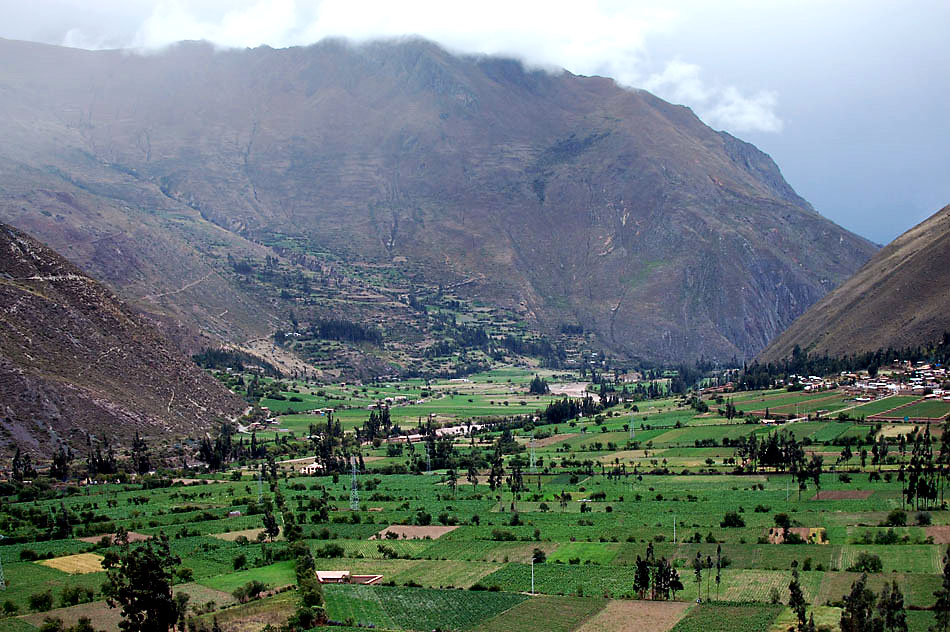 Panorama view of the Sacred Valley near Ollantaytambo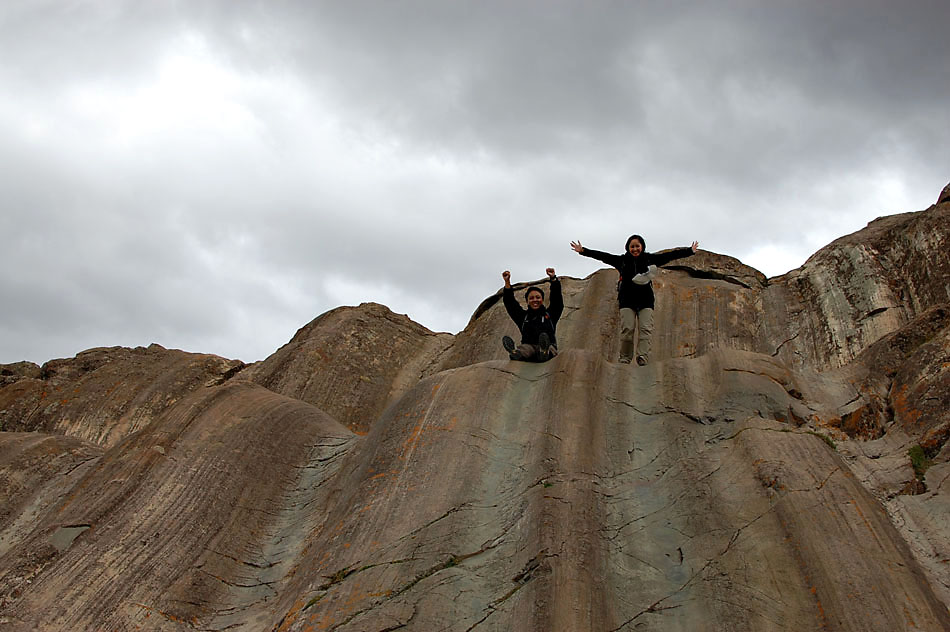 Natural stone "slides" at Sacsayhuaman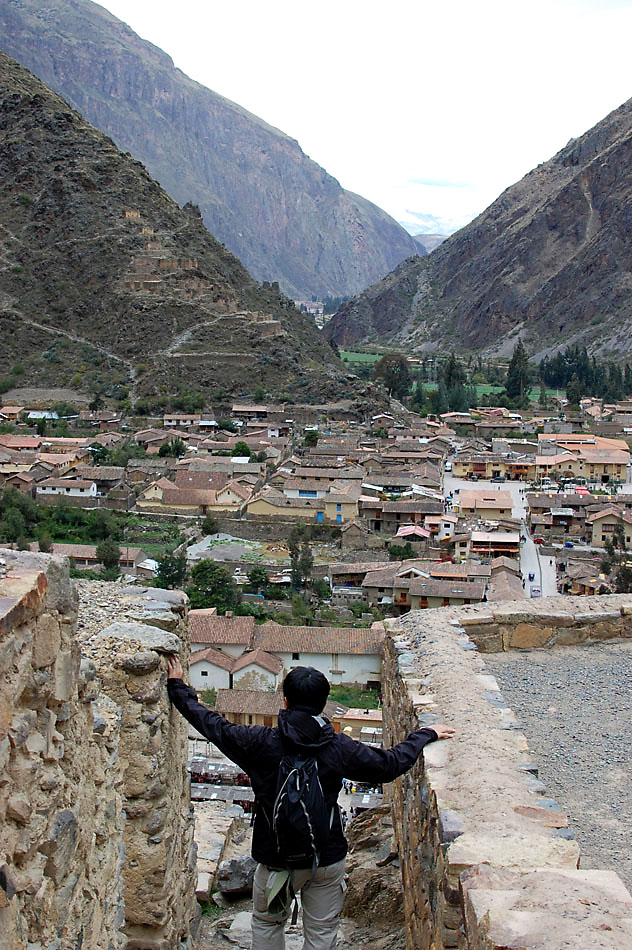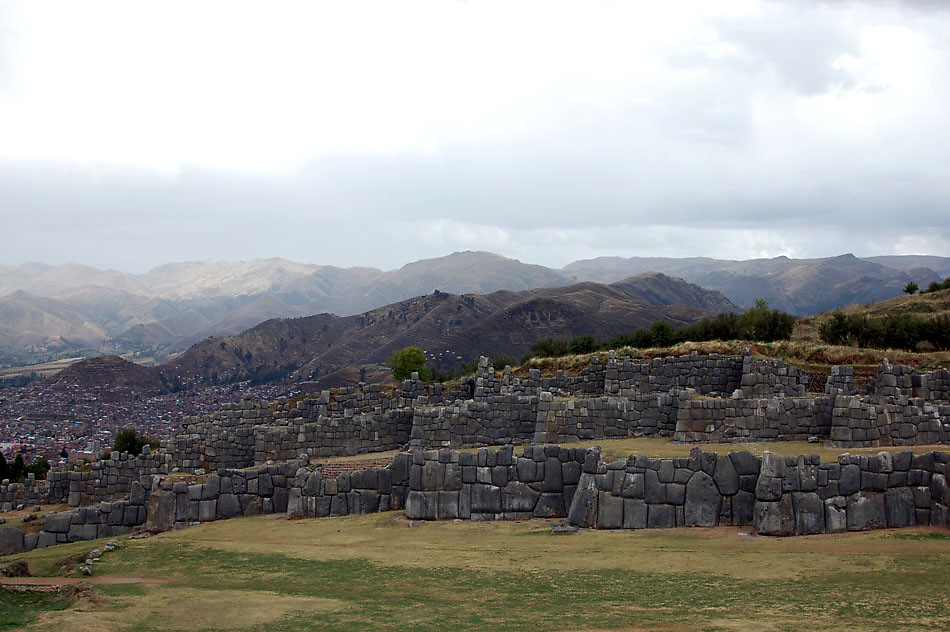 Three-layered rampart walls built from giant, perfectly-aligned limestone blocks were used to protect Sacsayhuaman and Cusco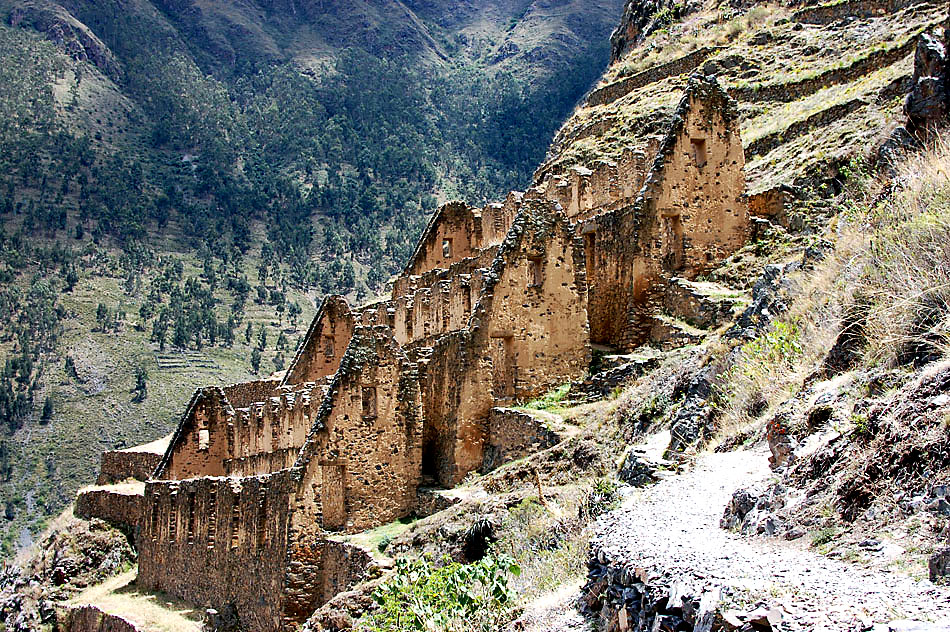 Ruins of a large grainery used by the Incans, located on Pinkuylluna mountain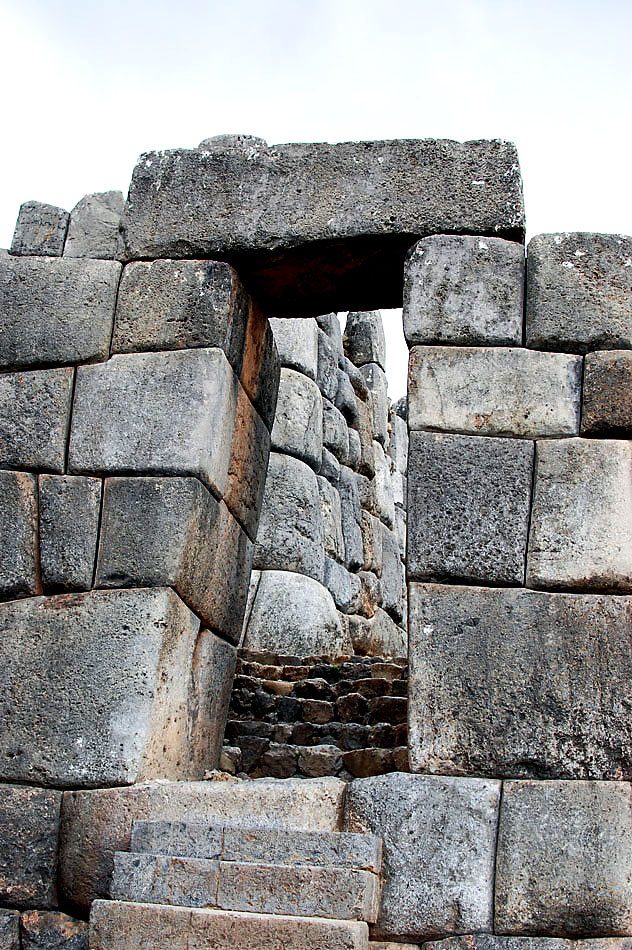 Sun gate at Sacsayhuaman, where the Sun's rays would pass through and illuminate the corridor along the ruins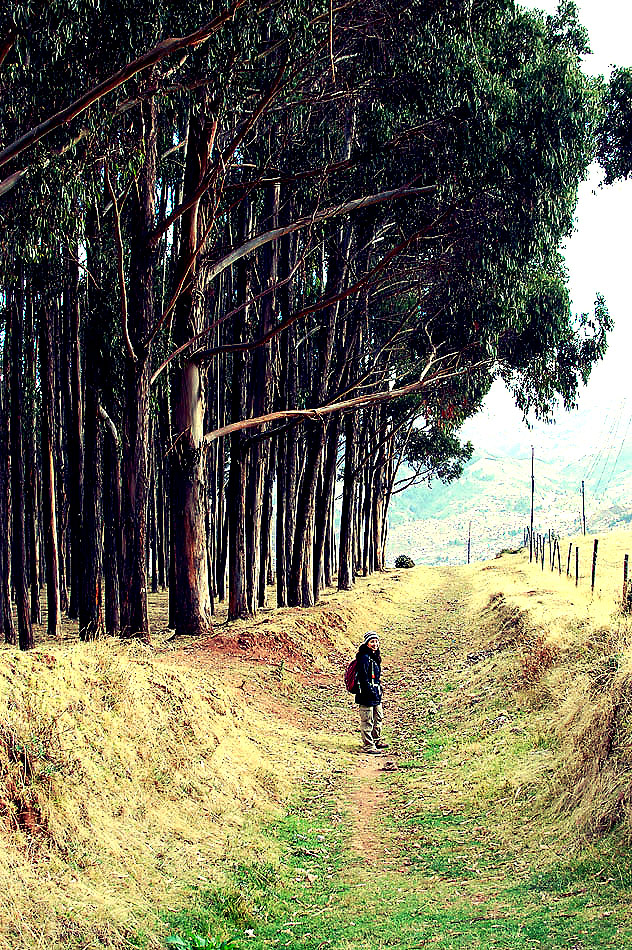 The hike up to the Qenqo ruins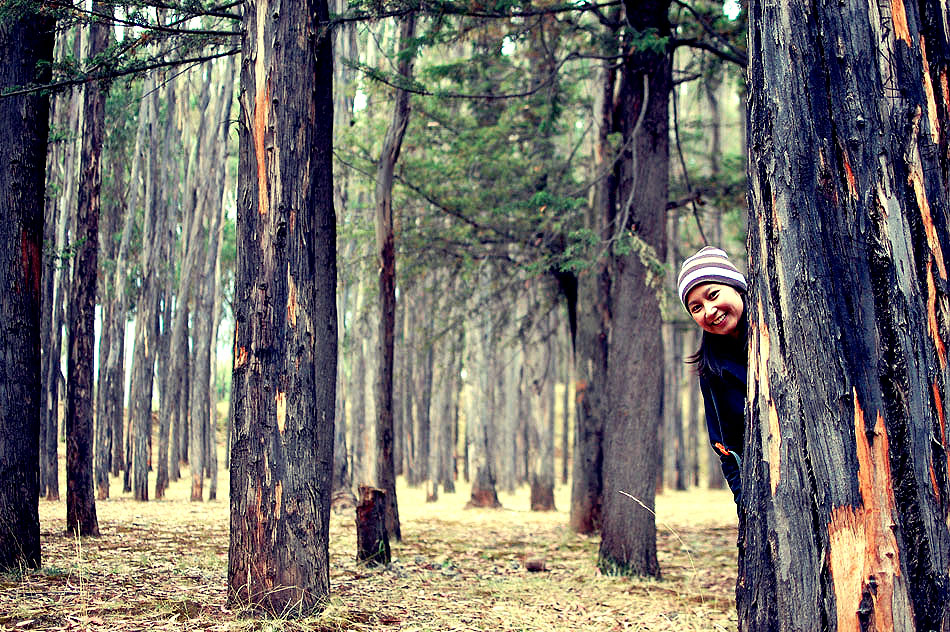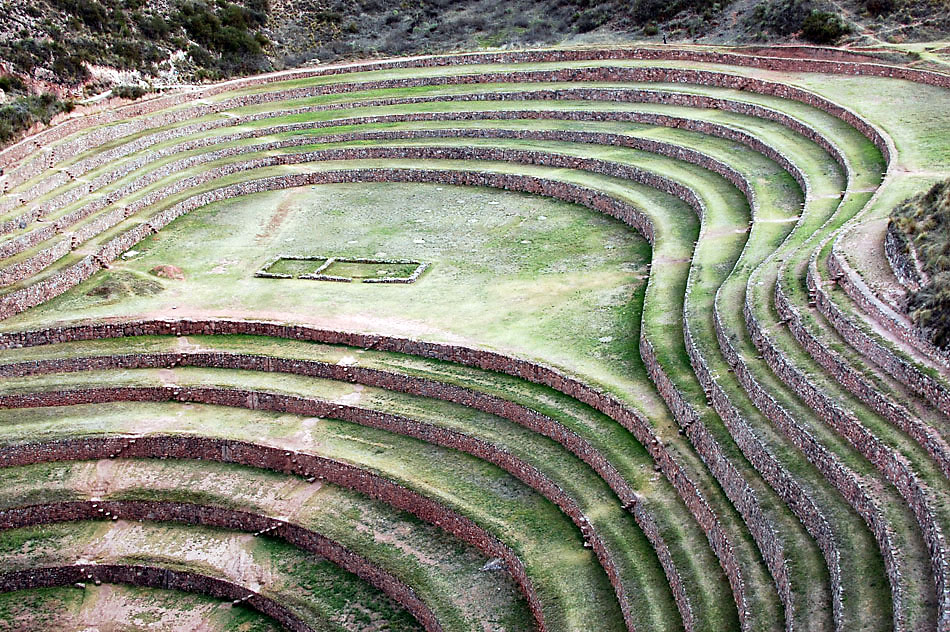 Concentric circles formed by giant terraces built by the Incans at Moray, most likely used as an agricultural testing ground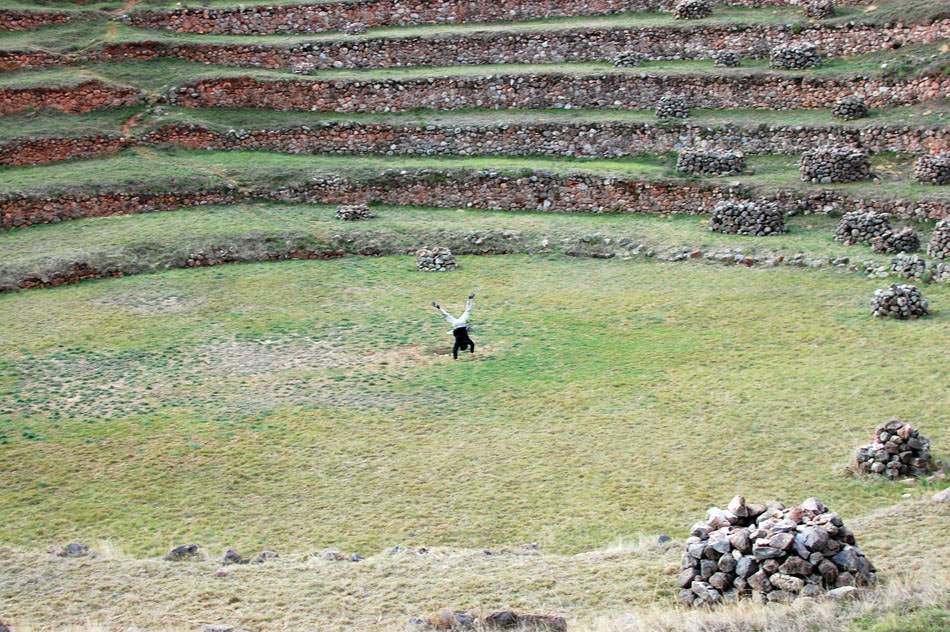 Kevin seems pretty excited about these ruins at Moray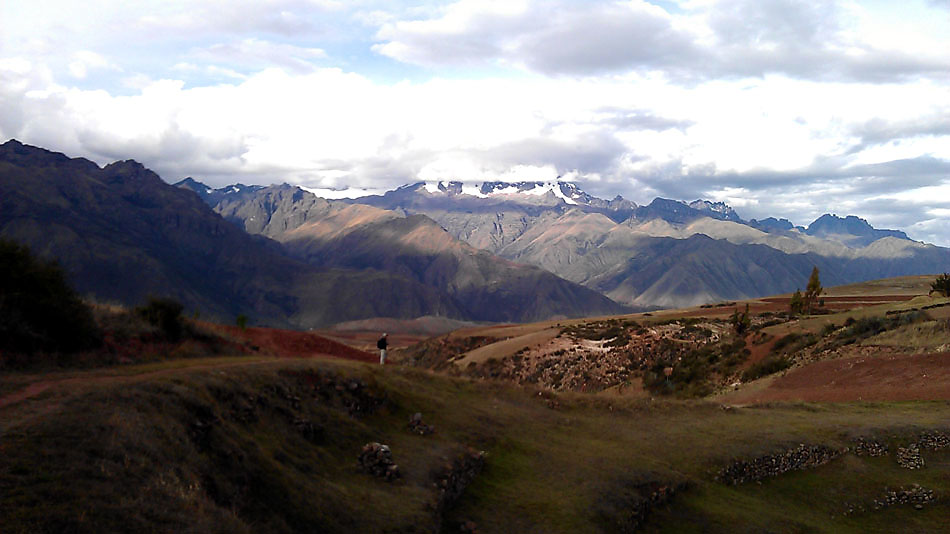 The trip up to Moray was long, but the view was well worth it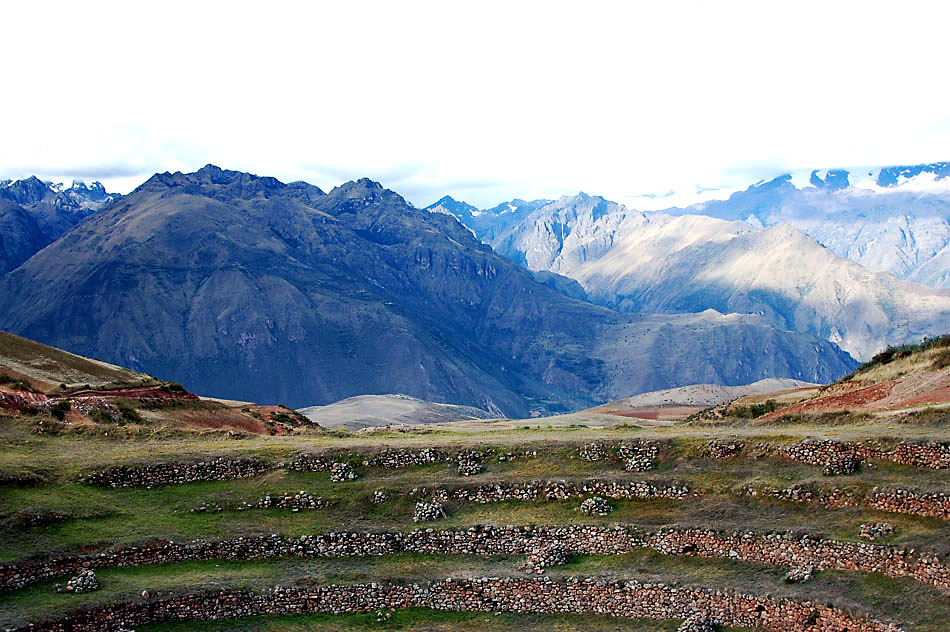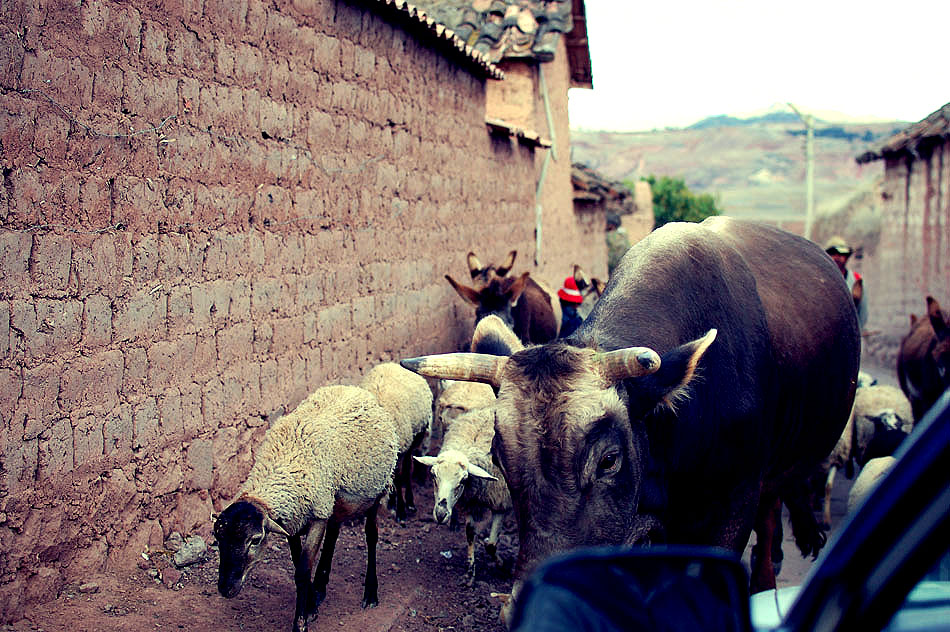 What a traffic jam in the Sacred Valley looks like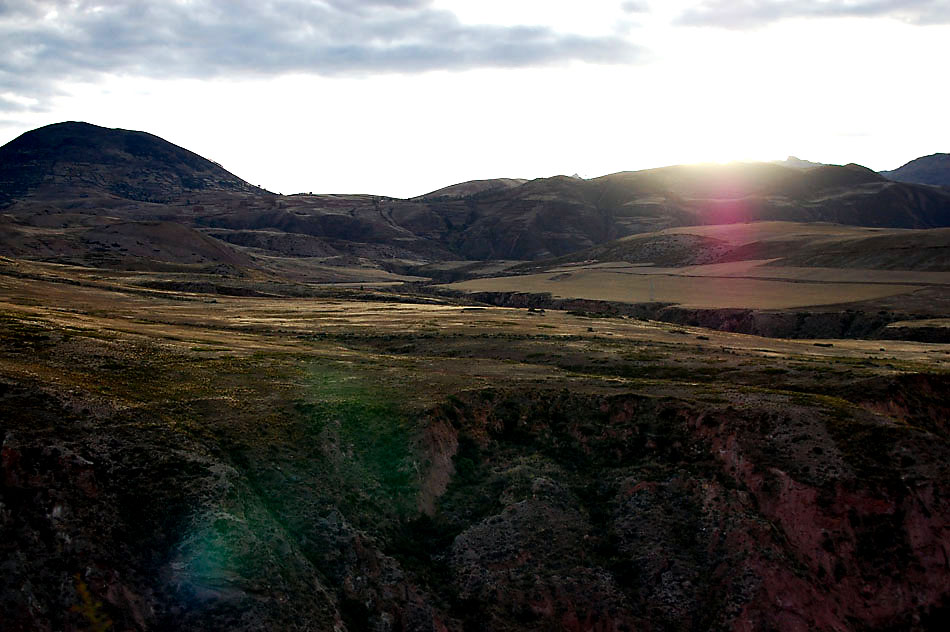 Magnificent landscapes are everywhere you look in the Sacred Valley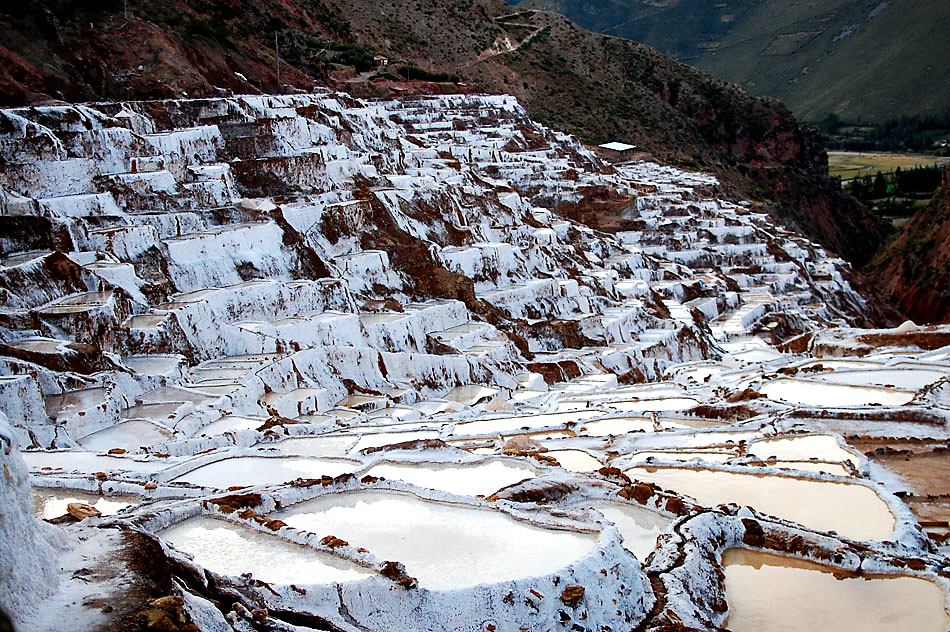 Salt pools, or salineras, near Maras used to collect and refine table salt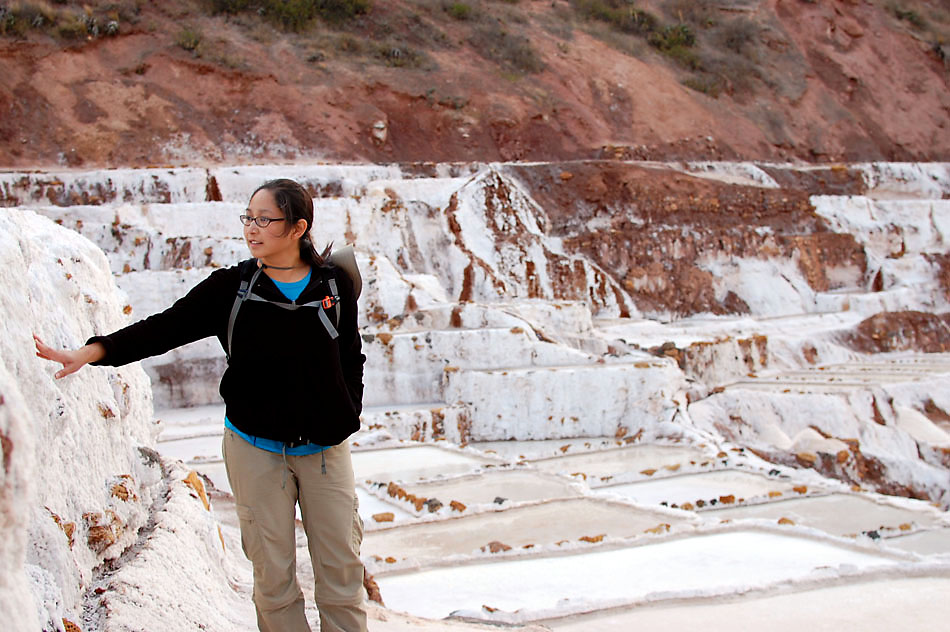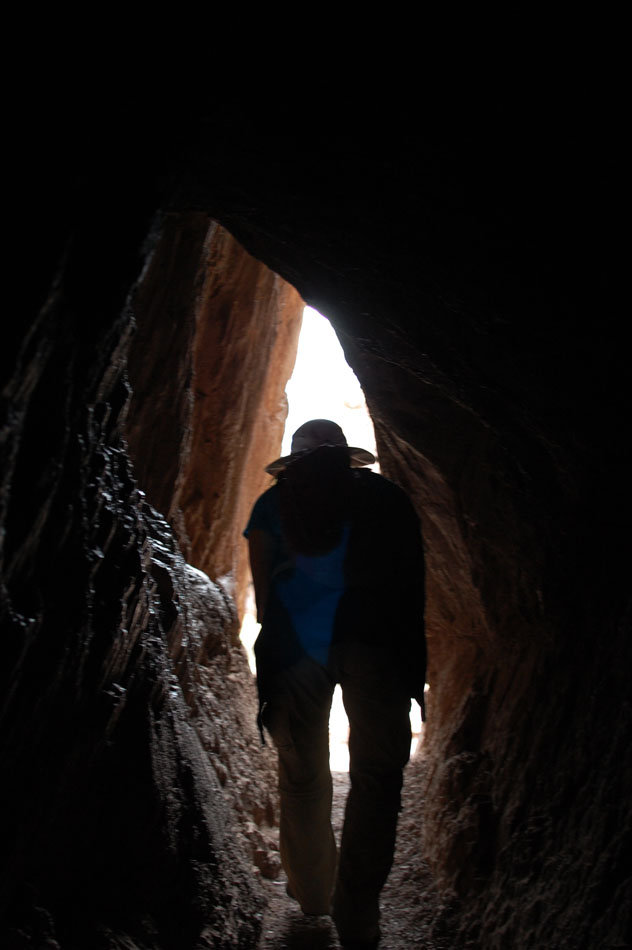 Squeezing through a cave near Pisac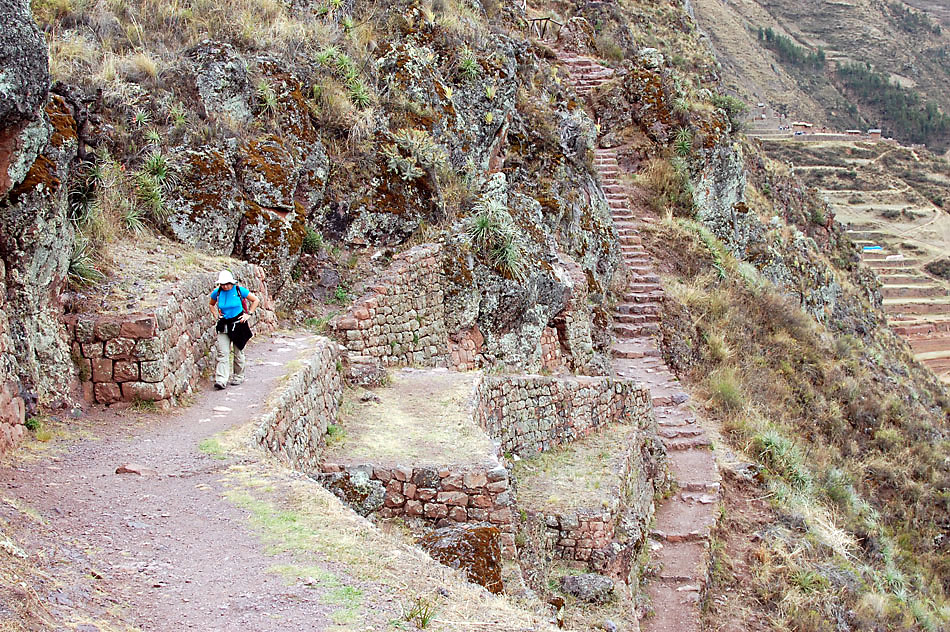 Lots of stairs on the hike up to the Pisac ruins

Beautiful view of the town of Pisac from the ruins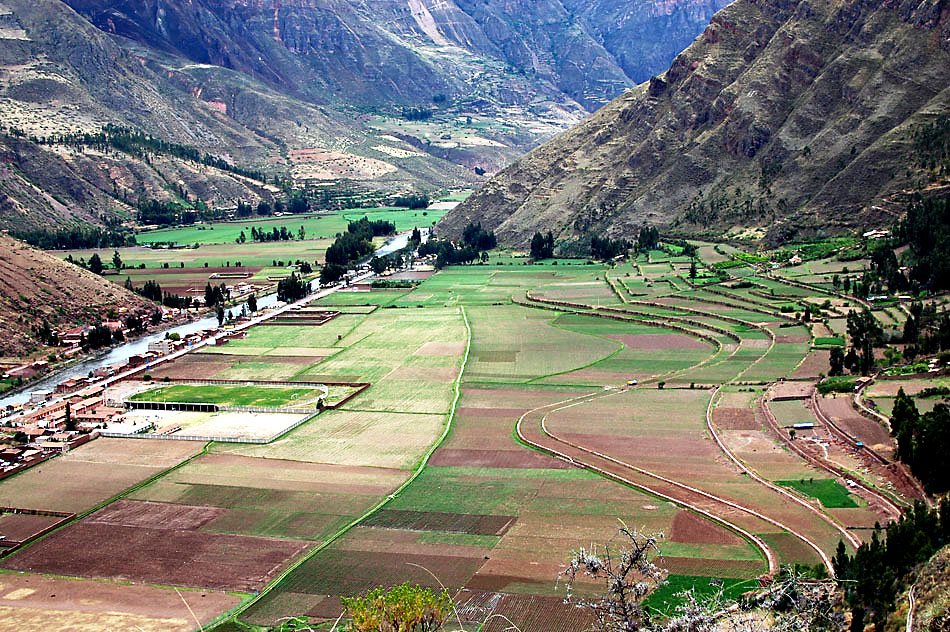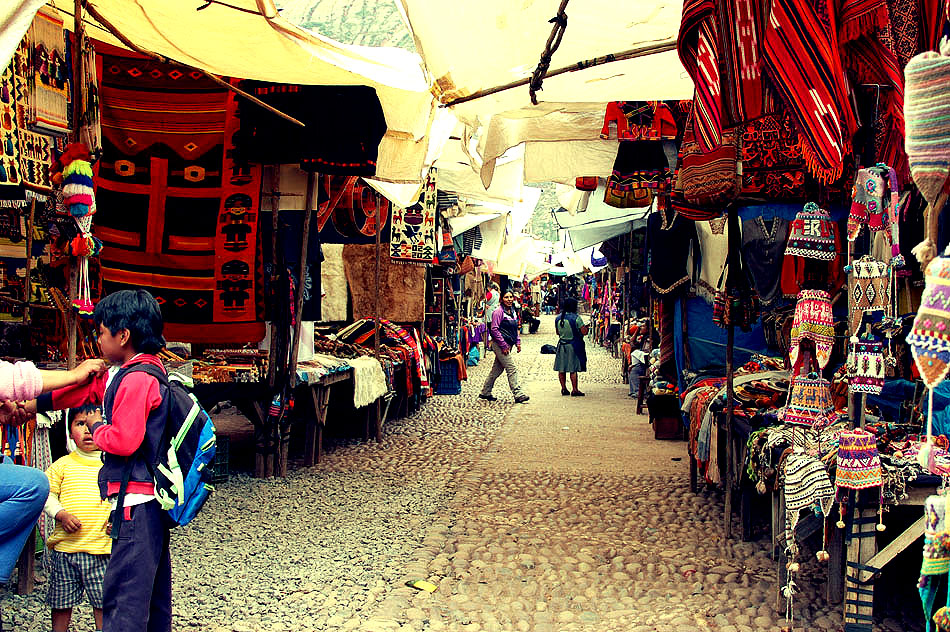 Artisan handicraft market in Pisac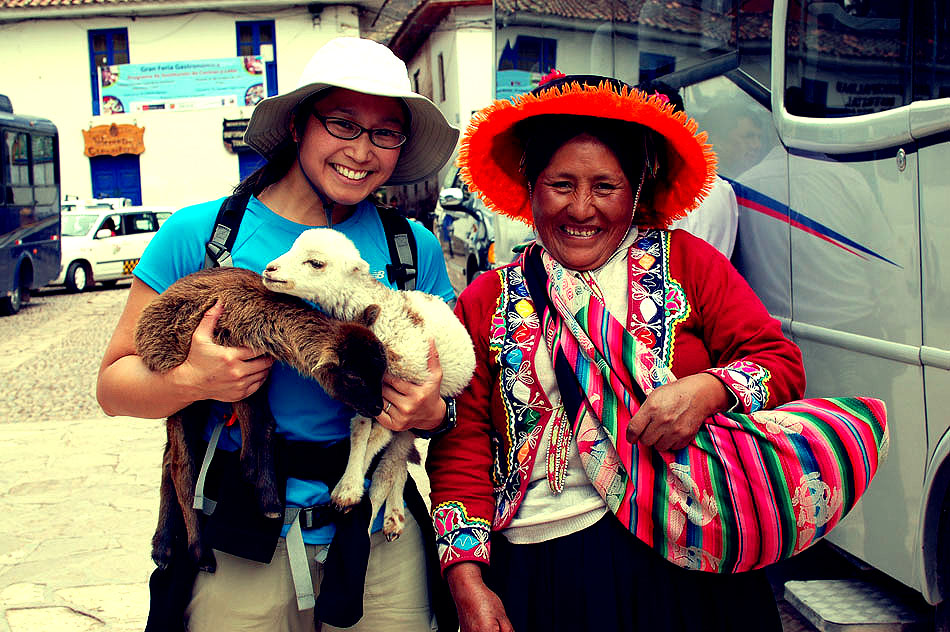 Honey, can we keep these?? Um, no.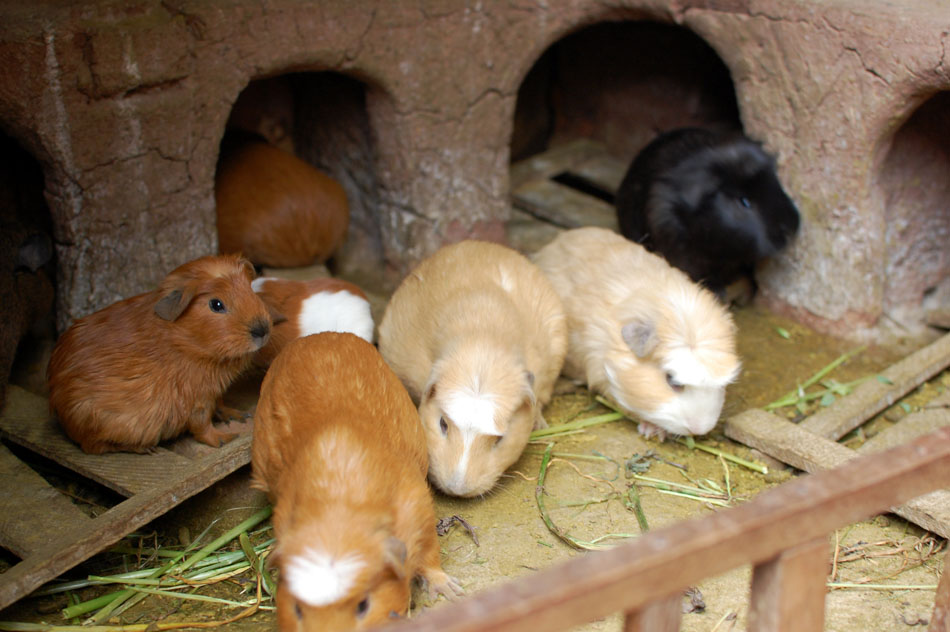 Don't grow too fond of these cute guinea pigs–they're actually going to be dinner!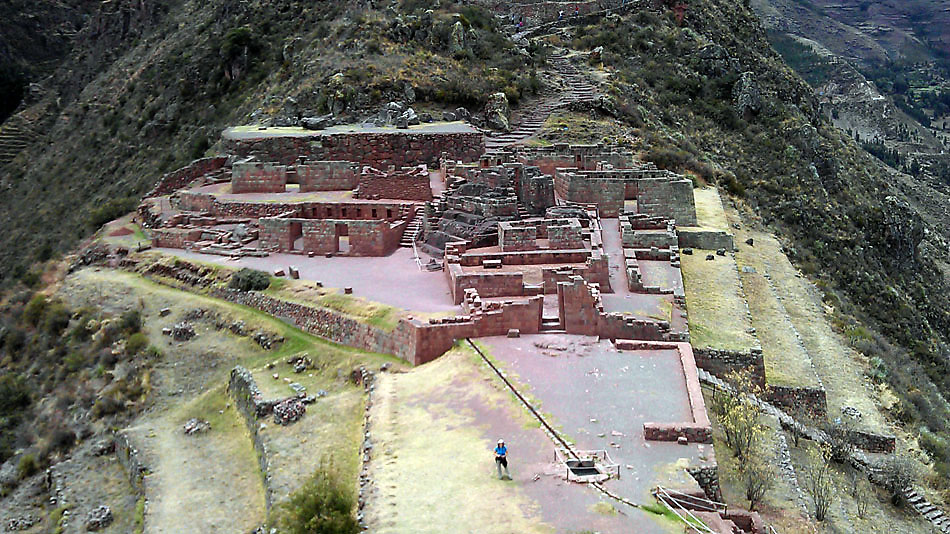 Lonely explorers: looks like we get to enjoy the Pisac ruins all to ourselves!